With Sean O'Driscoll set to become Liverpool's assistant manager, we take a look at those who have preceded the 57-year-old during the Premier League era.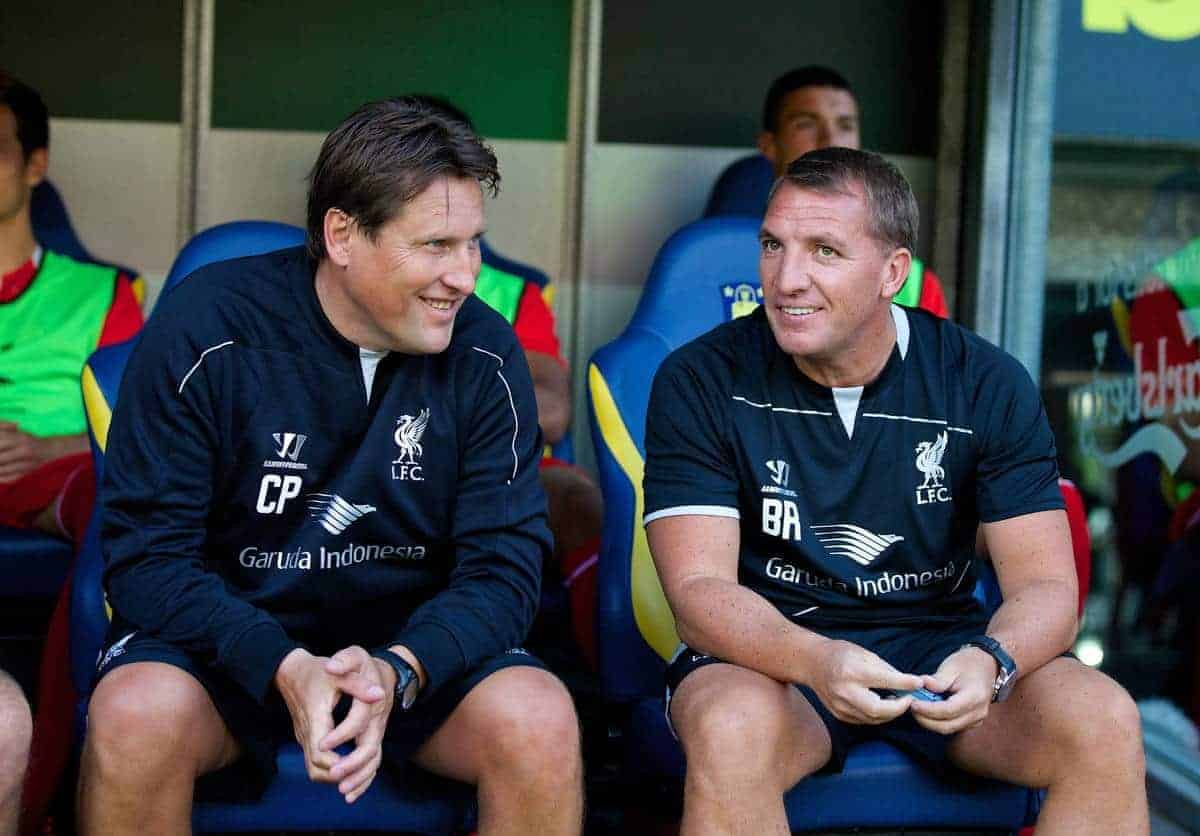 Sean O'Driscoll is expected to replace Brendan Rodgers' former deputy Colin Pascoe ahead of the new season.
The 57-year-old will become the latest man to become assistant manager at Anfield, following in the footsteps of a long list of others to have taken up the role.
Here are Liverpool's former deputies during the Premier League era, starting with the iconic Ronnie Moran.
Ronnie Moran – 1992-1994 (assistant to Graeme Souness)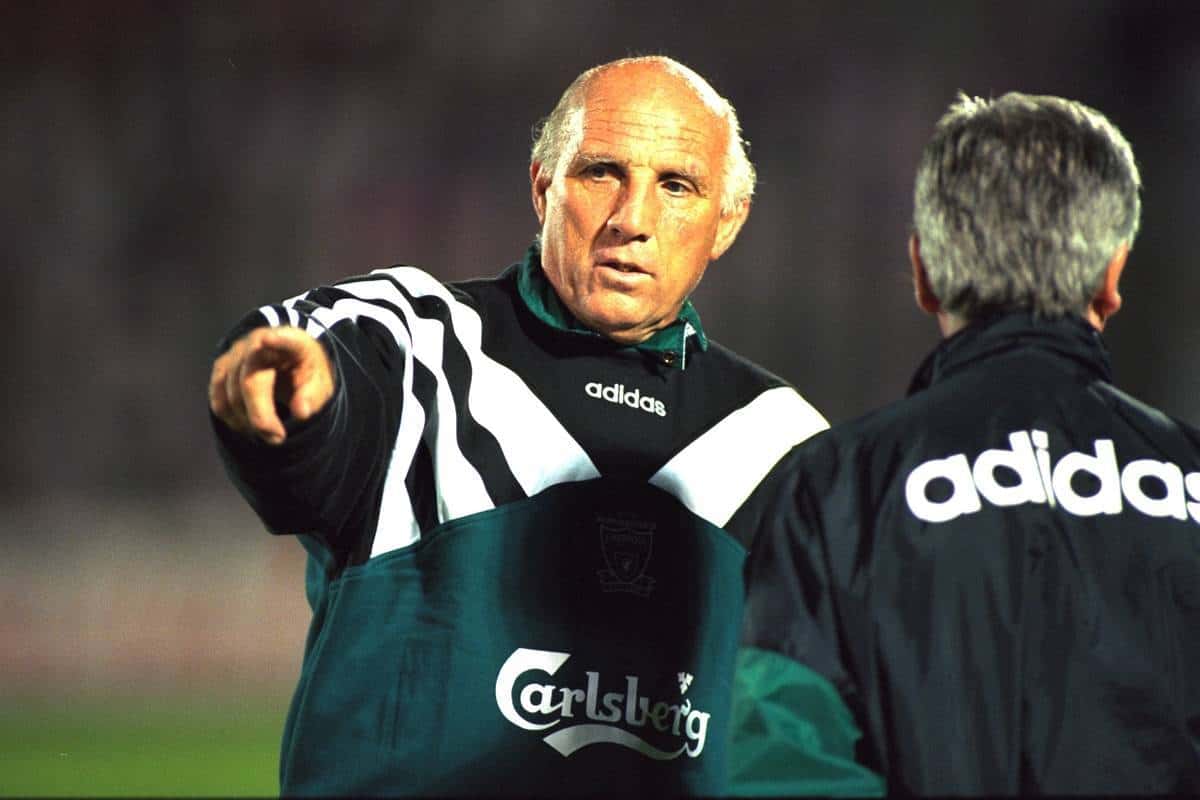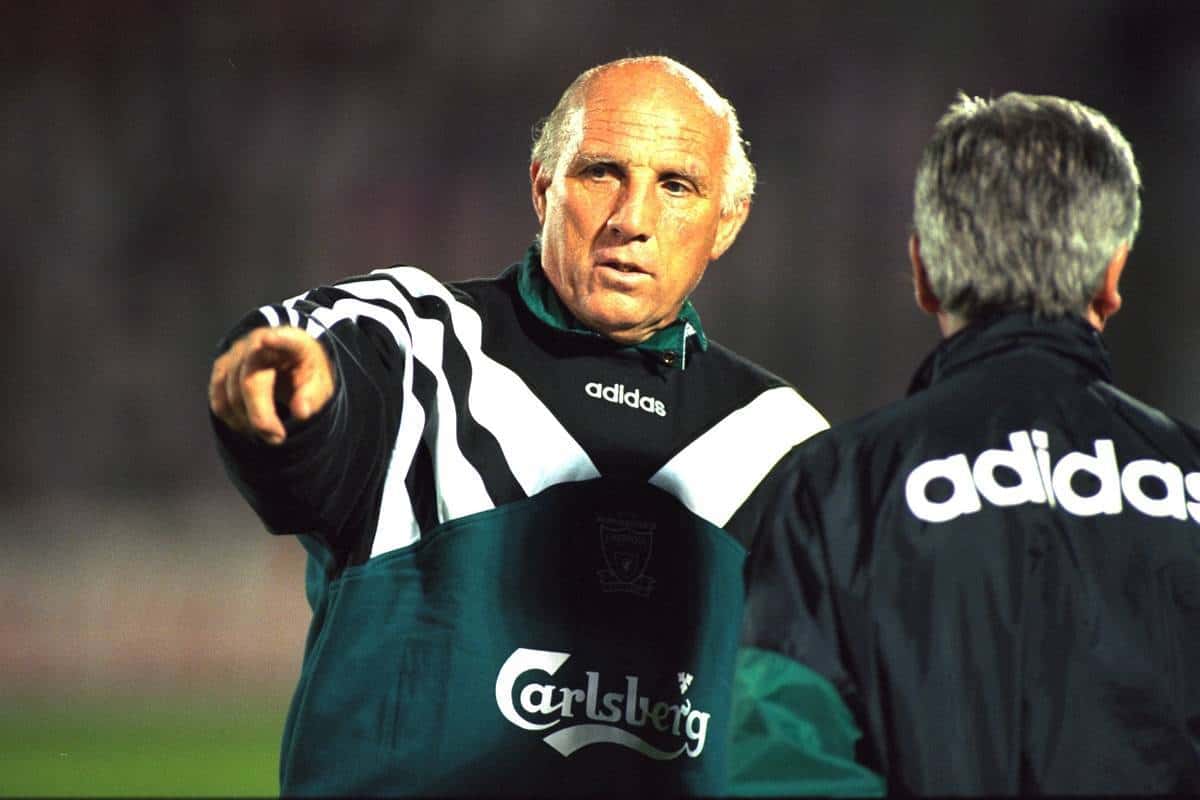 Moran is a legendary figure at Liverpool, and was at the club in some capacity for just short of half a century.
Having played between 1952 and 1968, he joined the coaching staff during the glory days of Bill Shankly, Bob Paisley and Kenny Dalglish, before becoming Graeme Souness' assistant in 1992 during his ill-fated time in charge.
He left his role when Souness was sacked in January 1994, and officially retired four years later.
Doug Livermore – 1994-1998 (assistant to Roy Evans)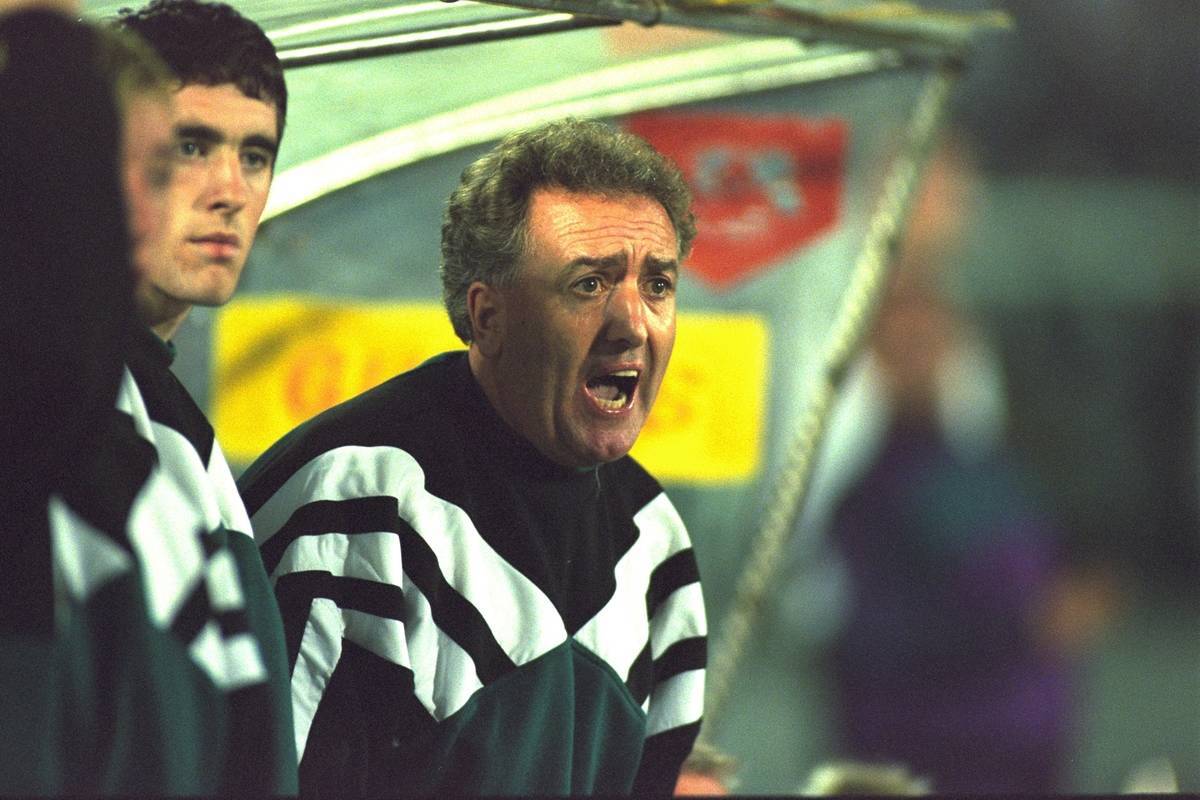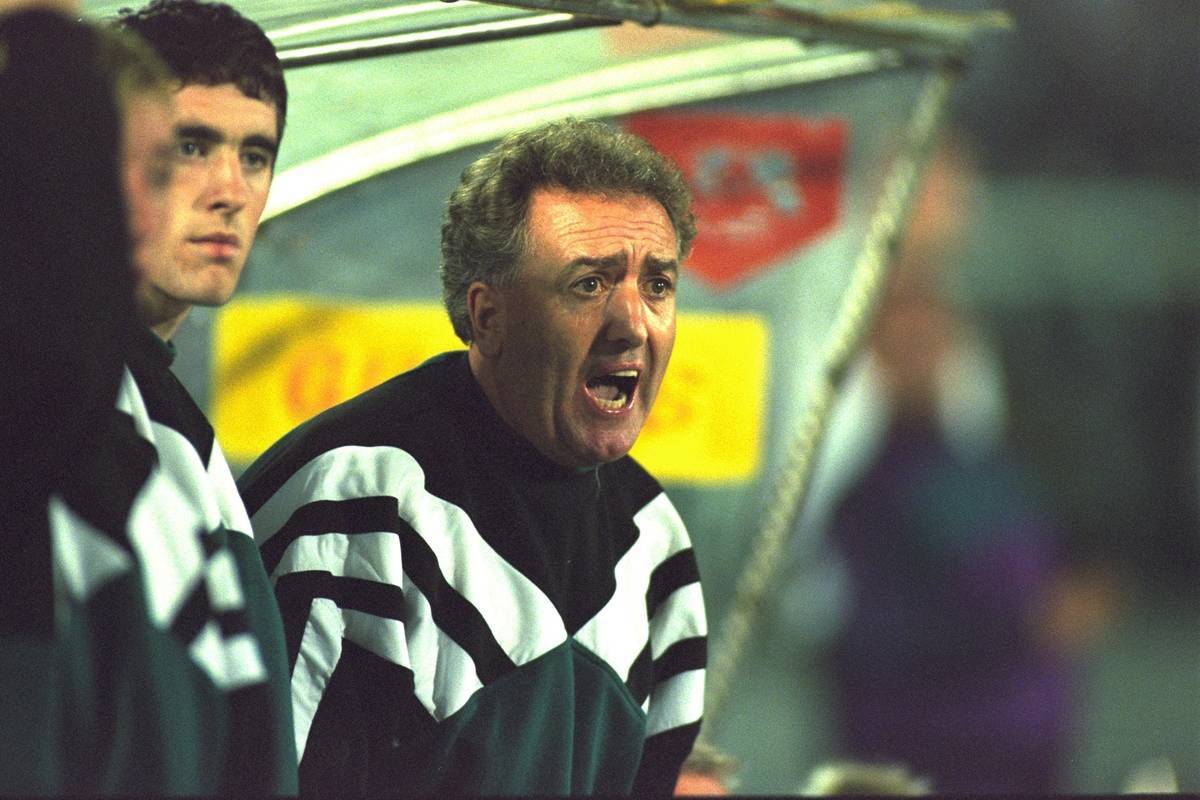 When Roy Evans replaced Souness in January 1994, he appointed Doug Livermore as his right-hand man. He would enjoy nearly five impressive years at Anfield, winning the League Cup in 1995.
He was part of an exciting setup that almost earned Premier League and FA Cup glory during the mid 1990s, only to fall frustratingly short.
When Gerard Houllier became joint-manager with Evans in November 1998, it was clear that the latter was slowly being ushered out of the door. Livermore followed.
Patrice Bergues – 1998-2001 (assistant to Gerard Houllier)

Patrice Bergues enjoyed three years on Merseyside under Houllier, and was generally seen as a hugely important presence at the club.
Paul Tomkins of The Tomkins Times spoke extremely highly of the Frenchman back in 2010, stating:
Patrice Bergues was perhaps the most important person behind the scenes during Houllier's time at Anfield. Bergues was a hugely popular and highly respected figure — Robbie Fowler, who doesn't have too many positive things to say about the staff from that era, described him as a "fantastic man."
He left in 2001 following the Reds' unprecedented cup treble, becoming Director of Football at former club Lens.
Jacques Crevoisier – 2001-2003 (assistant to Houllier)
When Bergues moved on, Jacques Crevoisier joined from a job at UEFA in the summer of 2001.
His actual role in the backroom staff was always slightly unknown, as he openly admitted in this interview from August 2001, but it is believed he was assistant to Houllier at some point.
Crevoisier moved on in 2003, citing "family reasons" as the reason for his decision.
Christiano Damiano – 2003-2004 (assistant to Houllier)
With Crevoisier's departure leaving a void, Christiano Damiano was brought in from Fulham to replace him, but would only last a year on Merseyside.
He was sent packing along with Houllier when the Frenchman in 2004, with new boss Rafa Benitez bringing his own staff with him.
Phil Thompson – 1998-2004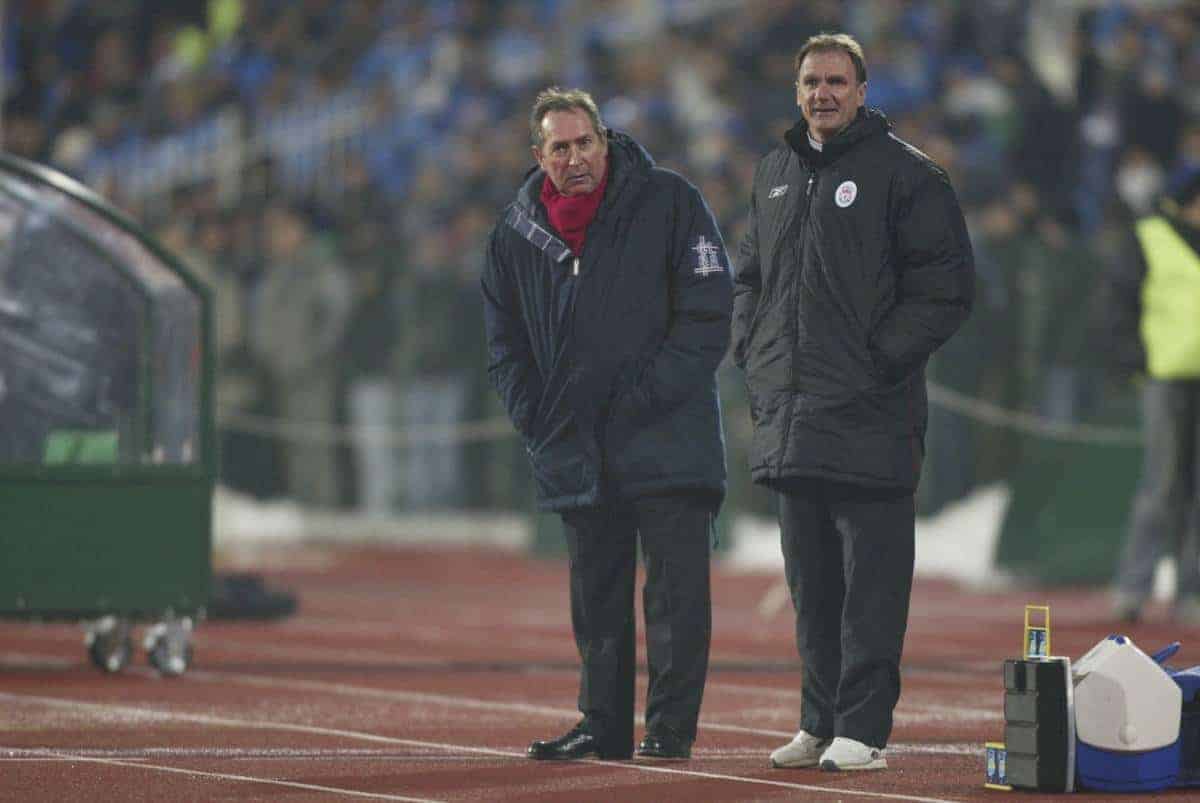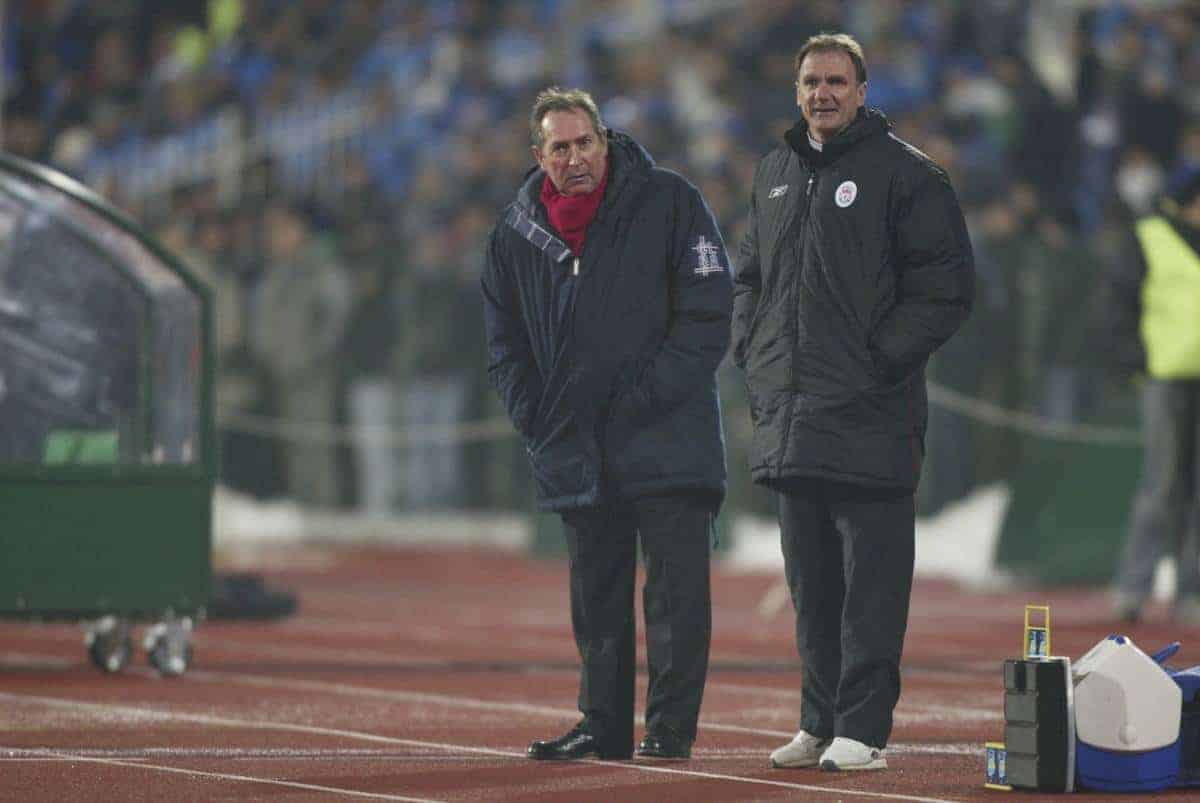 It's worth stressing that, throughout Houllier's tenure, former Liverpool player and legend Phil Thompson was always a key part of the back-room staff, with the likes of Crevoisier and Damiano working in a fluid, modern authoritative system.
He served as assistant manager in 2001, for example, before being relieved of his duties when Benitez arrived in 2004.
Pako Ayestaran – 2004-2007 (assistant to Rafa Benitez)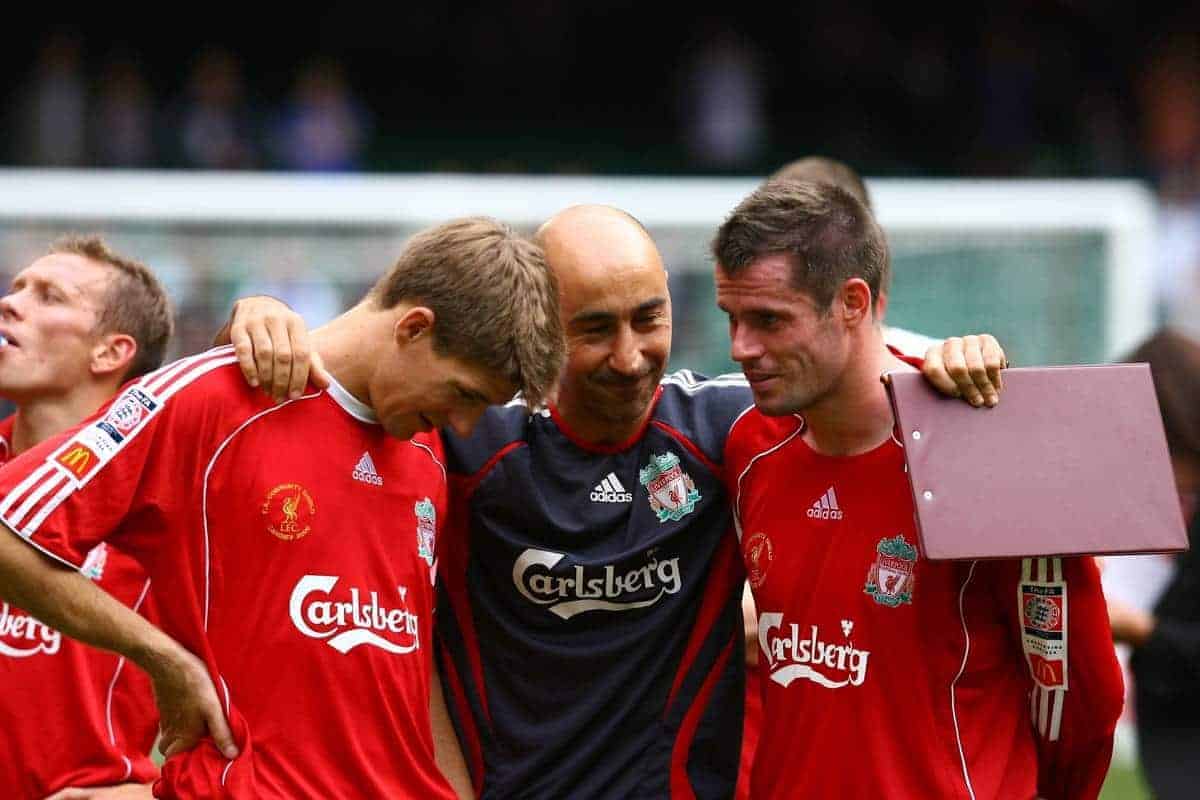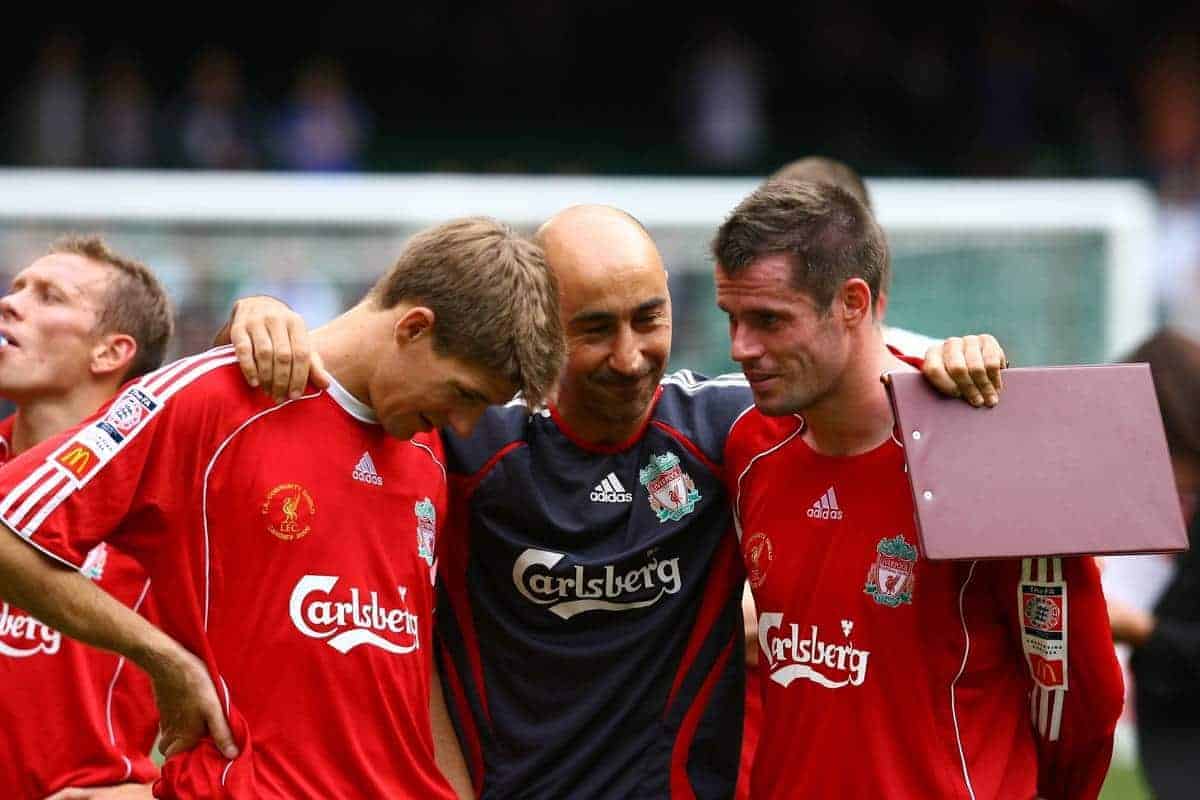 A hugely popular figure at Liverpool with both players and supporters, Pako Ayestaran enjoyed three memorable years with the Reds.
He moved with Benitez from Valencia in 2004, having won two La Liga titles, and would win both the Champions League and FA Cup in 2005 and 2006, respectively.
Sadly, his and Benitez's relationship soured, and Ayestaran left Liverpool in 2007. After a year off, he joined Benfica as assistant manager.
Sammy Lee – 2008-2010 (assistant to Benitez)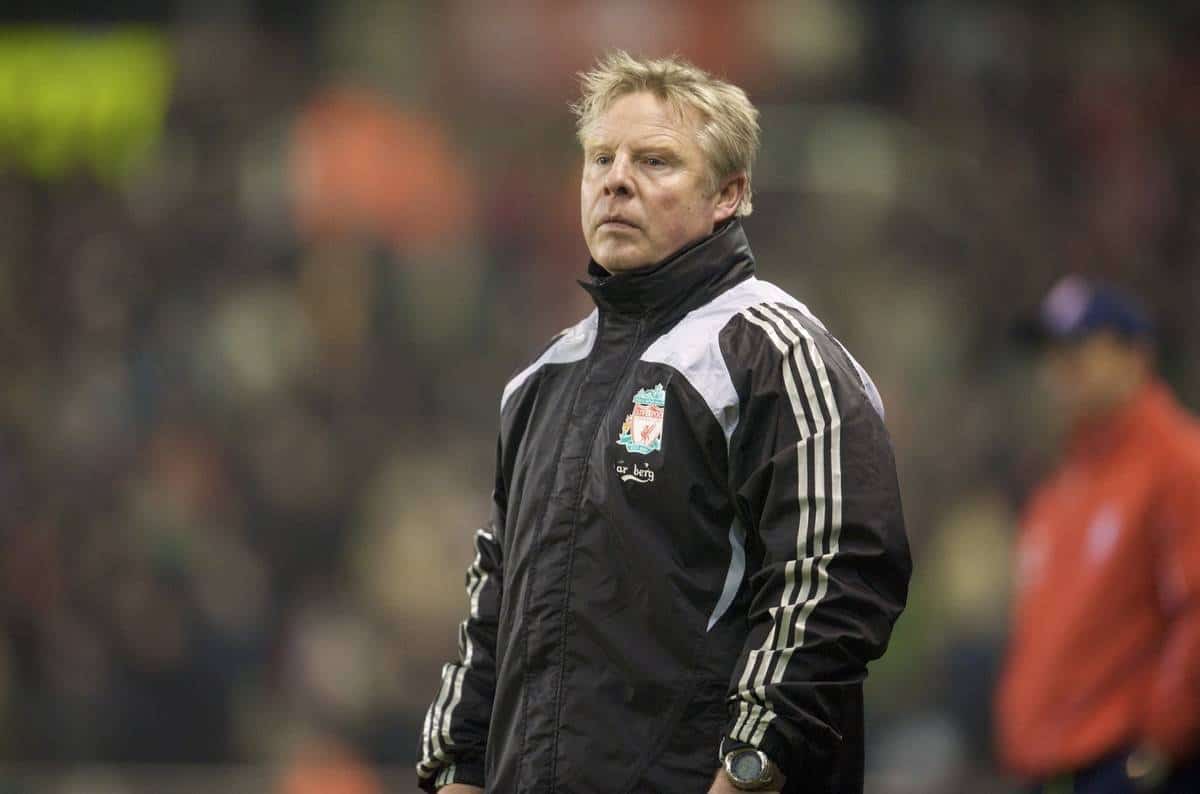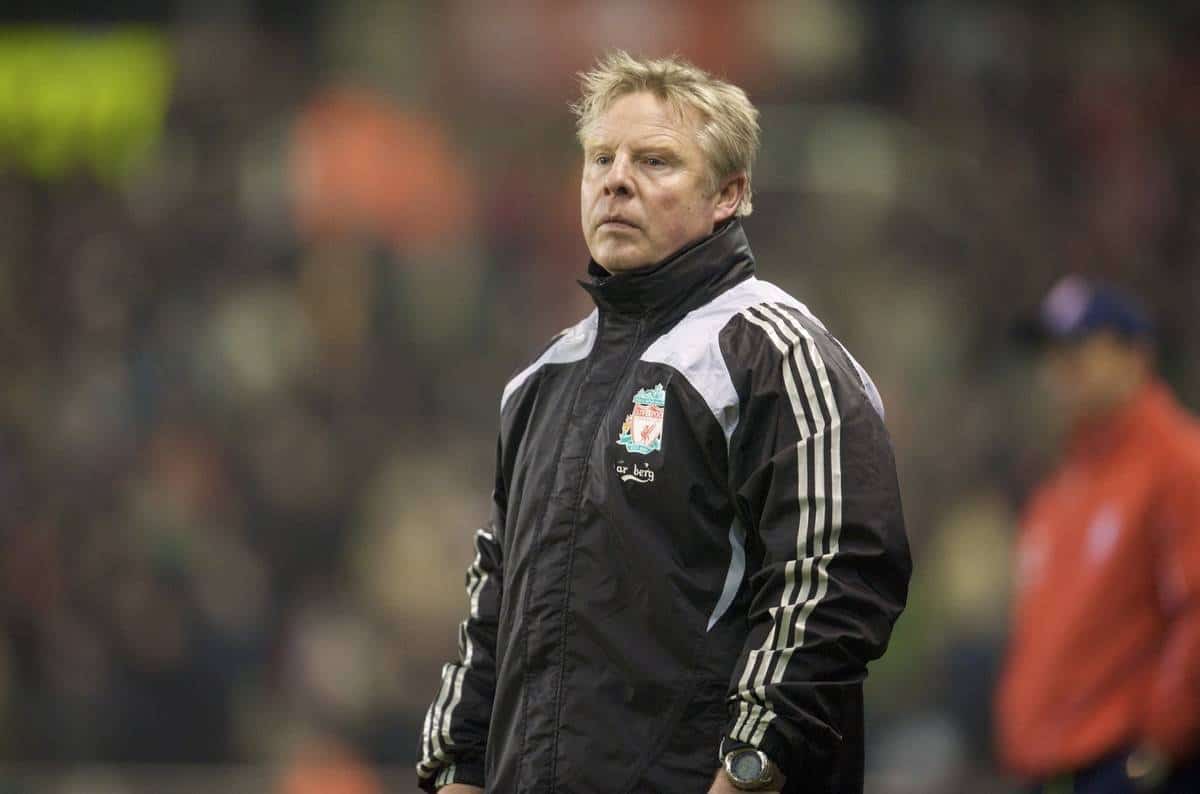 A popular player for the Reds in the 1970s and 1980s, Sammy Lee then enjoyed 11 years as a coach between 1993 and 2004.
In 2008, he replaced Ayestaran as Benitez's second in command, and almost won the Premier League title in his first season in the job. Liverpool fell just short in the end, after a terrific 2008/09 campaign.
Mike Kelly – 2010 (assistant to Roy Hodgson)

Mike Kelly doubled as Roy Hodgson's assistant and the club's goalkeeper coach. Not much was known about him though, never giving an interview to the official website or being seen in the media. When he left with Hodgson in January 2011, John Achterberg was temporarily promoted to 'keeper coach from the Academy.
Steve Clarke – 2011-2012 (assistant to Kenny Dalglish)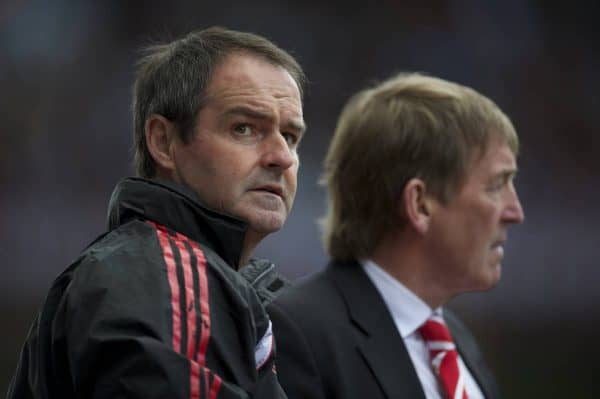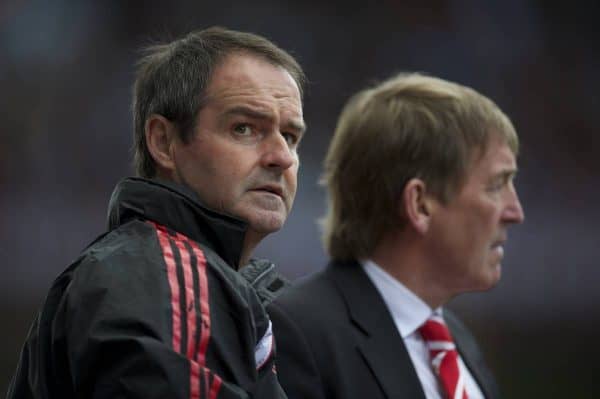 When Dalglish made a historic return as manager in January 2011, he immediately recruited Steve Clarke as first-team coach, later moving to assistant manager after Sammy Lee left the club that summer.
The Scot helped Liverpool win the League Cup in 2012, but his time with the Reds was set to come to an abrupt end, as he resigned following the sacking of 'King Kenny'.
Clarke became manager of West Bromwich Albion shortly after, and is now in the Reading hot-seat.
Colin Pascoe – 2012-2015 (assistant to Brendan Rodgers)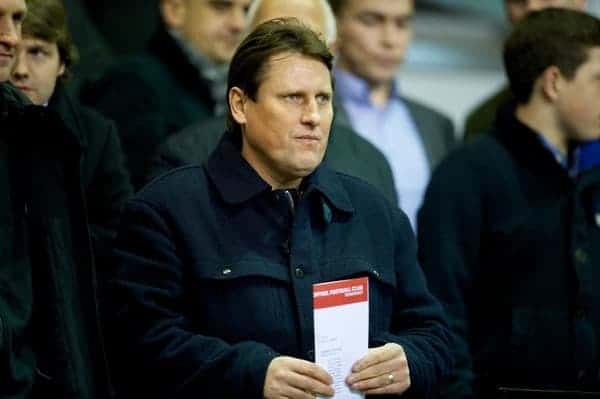 Pascoe moved to Liverpool from Swansea City along with Rodgers, having been a part of the Welsh club's march into the Premier League in 2010/2011.
Having almost clinched an incredible league title with the Reds in 2013/14, both Rodgers and Pascoe's stock dropped significantly last season.
While the former clung onto his job as manager, Pascoe was sacked by owners FSG, and has been replaced in the role by O'Driscoll.
Sean O'Driscoll – 2015 – ? (assistant to Rodgers)
O'Driscoll's arrival comes ahead of a defining season for Rodgers' Liverpool, and bringing with him little experience of top-level football, his likely appointment has been questioned by supporters.
He is a coach intrinsically trusted by Rodgers, however, with the Ulsterman saying in 2013: "Look at Sean O'Driscoll. He is one of the best coaches I have ever come across."
Their ideals certainly align, but whether O'Driscoll can help Rodgers mirror the achievements of Benitez and Aysteryan remains to be seen.
[interaction id="5592a8b89903ebaf4962abc2″]