After Liverpool rejected Manchester City's first bid for Raheem Sterling, Jack Lusby suggests 5 players they could use as a makeweight in any future deal.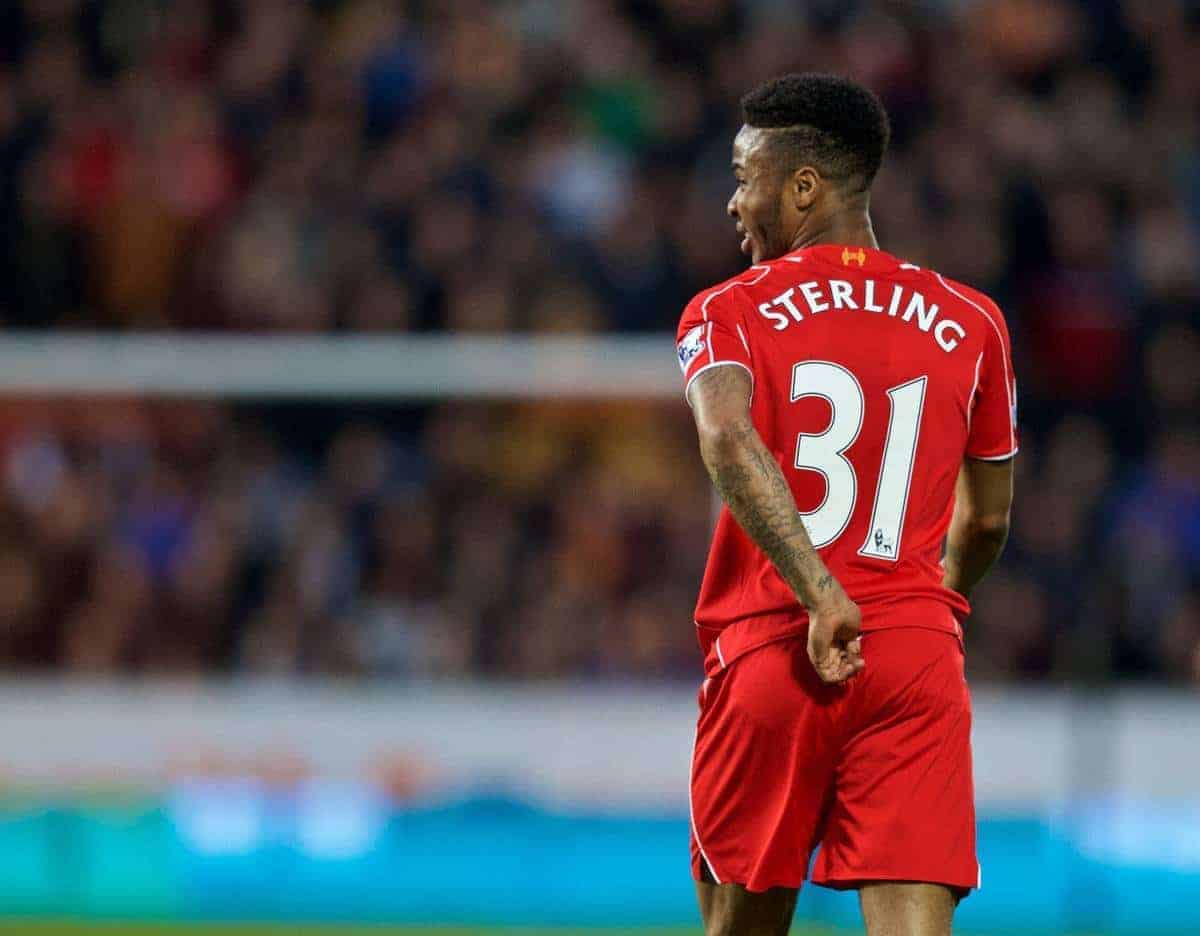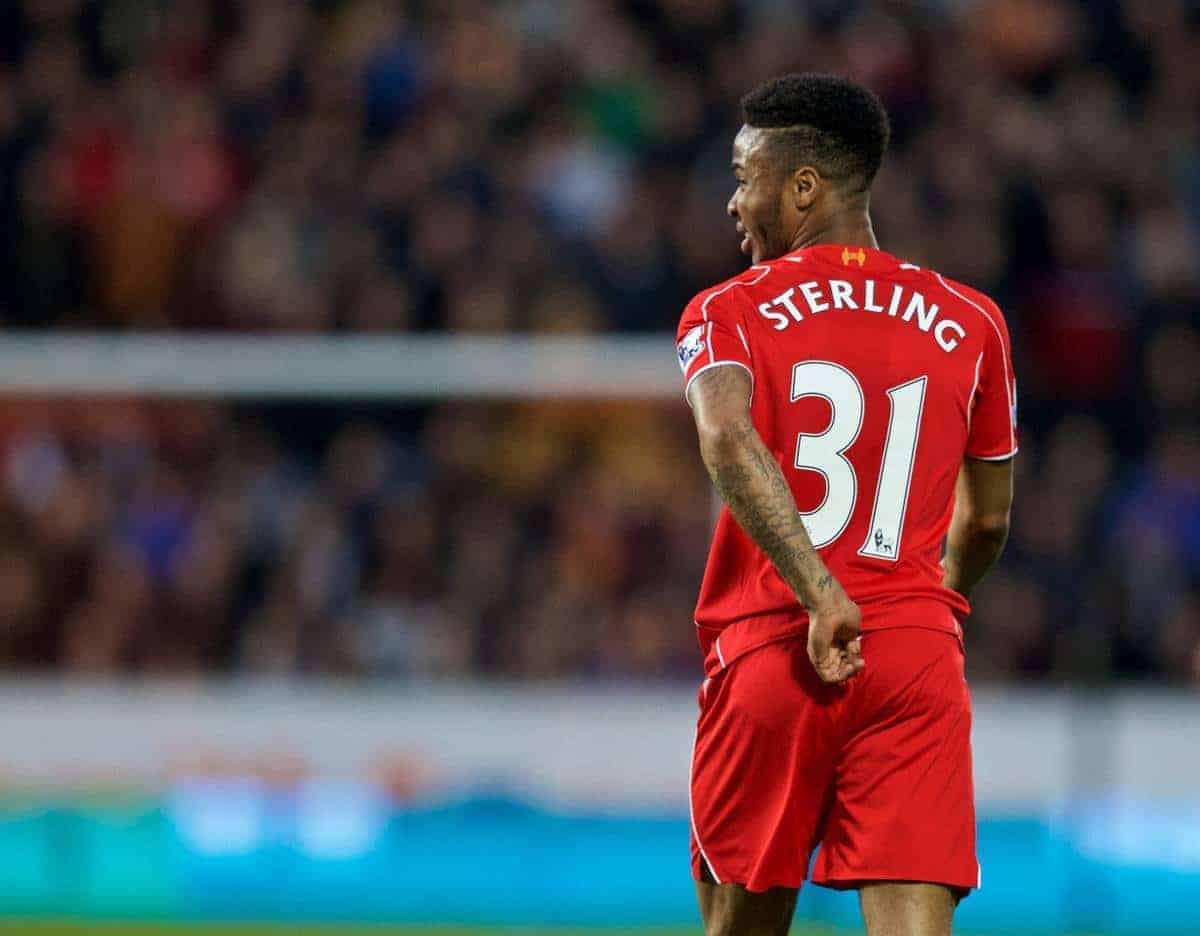 Raheem Sterling could well leave Liverpool this summer, if reports are to be believed, but after Manchester City saw their initial bid of £25 million plus add-ons rejected, the title hopefuls will need to up their bid to secure his signature.
Liverpool are in a strong position with regards to any deal, and their £50 million valuation is arguably closer to Sterling's true worth as the best young player in European football.
Will City fork out the full £50 million, though? It's highly unlikely.
Recent reports have suggested a player-plus-cash deal could convince the Reds to part with the forward—but which City players could they look to target?
Here are five City players Liverpool should consider in any Sterling swap deal.
Aleksandar Kolarov
After Alberto Moreno's mixed first season on Merseyside, it is clear that he needs more support in the left-back ranks than the wholly uncompetitive Jose Enrique, and Liverpool could use Sterling's move as a means to address this.
Serbian left-back Aleksandar Kolarov could well be the perfect solution to this; at 29, he could provide experienced competition for Moreno, while significantly bolstering the Liverpool squad.
Kolarov had a fairly successful 2014/15 season, making 21 league appearances, scoring two goals and making three assists.
He averaged 2.4 tackles and 2.5 interceptions per 90 minutes in the league, as well as 0.8 successful dribbles; Moreno averaged 2.1 tackles, 1.3 interceptions and 0.9 dribbles per 90.
A seasoned Premier League and European left-back, with a true set-piece prowess on top, Kolarov would be a fine addition to the Liverpool squad.
Gael Clichy
If not Kolarov, why not Clichy?
Rotated with the Serbian throughout 2014/15, Clichy is another that City could arguably look to upgrade on this summer—but the former Arsenal left-back is still a highly capable Premier League player.
29-year-old Clichy made 23 league appearances last season, scoring one goal and making three assists.
Faring better than Kolarov, Clichy averaged 2.5 tackles, 3.4 interceptions and one successful dribble per 90 minutes in the league. Over the years he's developed into an intelligent left-sided defender, adding to his natural attacking ability.
A surprise inclusion at Steven Gerrard's All Star game in March, perhaps Clichy harbours a long-term desire to join the side he spurned in 2011.
Jason Denayer
A more left-field suggestion for a potential swap deal could be 19-year-old centre-back Jason Denayer, who is set to return to City this summer after a successful loan spell with Celtic; at Celtic Park, Denayer scored five goals in 29 games.
Having recently made his full international debut for Belgium, Denayer could establish himself as one of the best young defenders in Europe in 2015/16.
City reporter Rob Pollard described Denayer's talents earlier this month for Bleacher Report:
"Denayer appears to be equipped with everything he needs to impact the top level. His national-team manager, Marc Wilmots, recently said Denayer reminds him of Eden Hazard in terms of his ability to remain calm and his confidence. His maturity is perhaps the most striking of his attributes."
Physically strong, mentally composed and—importantly—right-footed, Denayer would represent the type of centre-back Liverpool need to add this summer.
City have seemingly achieved with this Celtic loan what the Reds may have failed to do with Tiago Ilori's spells at Granada and Bordeaux—priming their young, talented centre-back for the top level.
It may be a stretch, but if City want Liverpool's wonderkid, maybe they'll have to sacrifice one of their own to get him.
Stevan Jovetic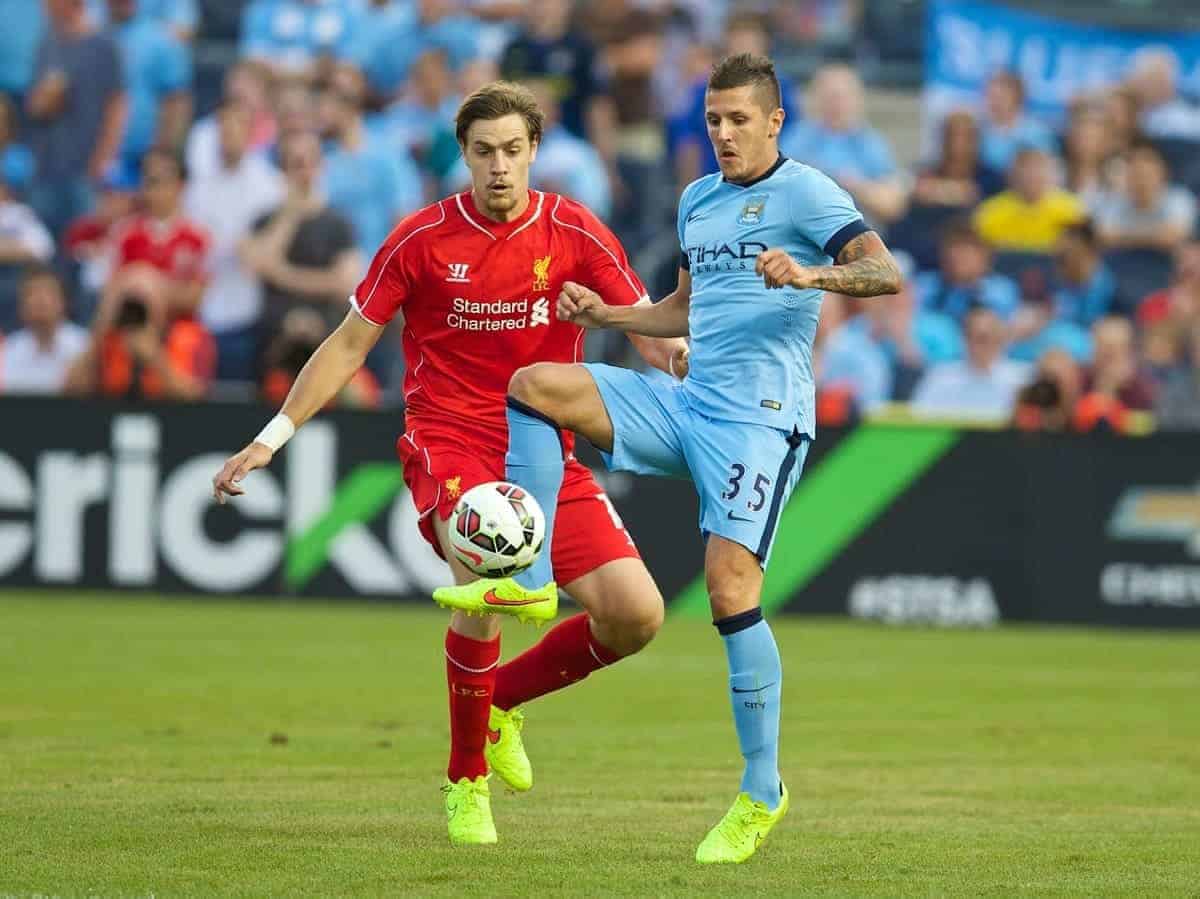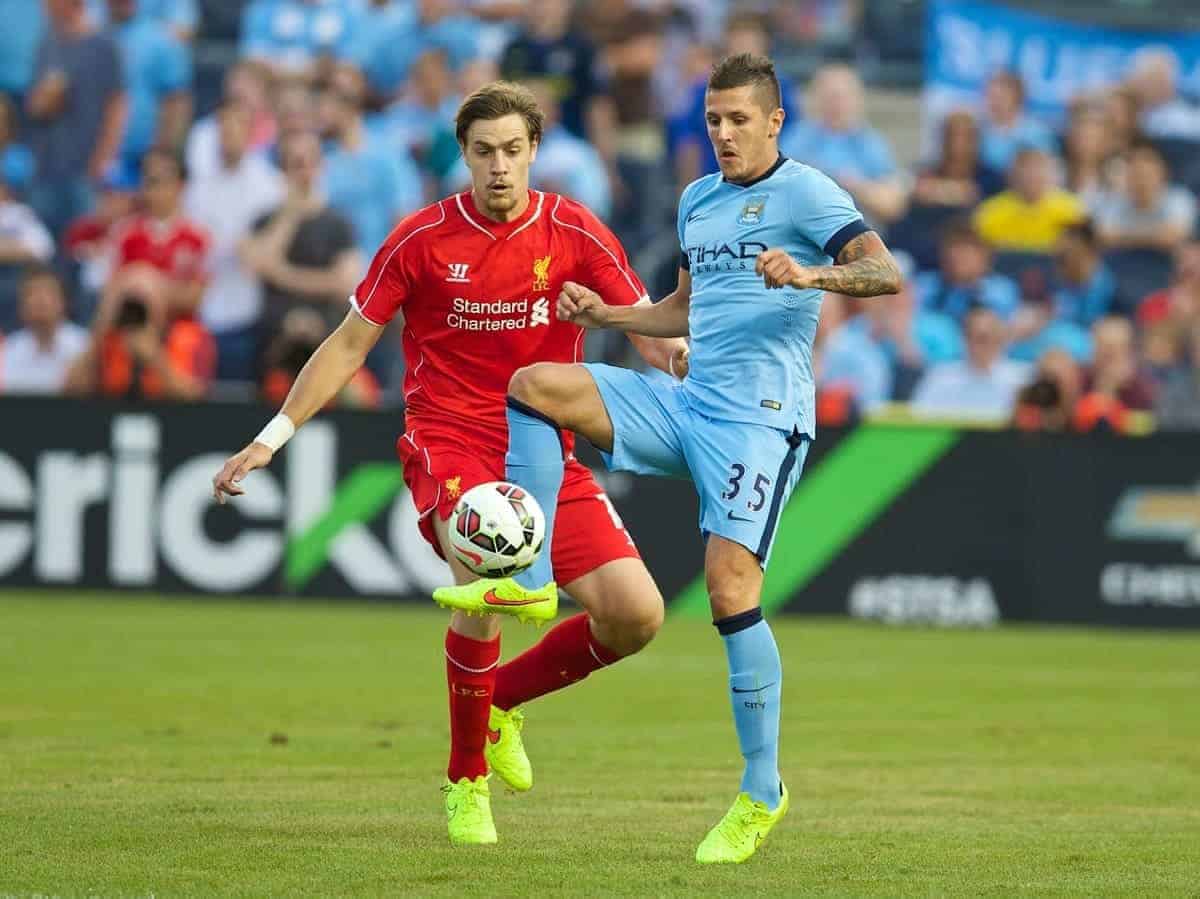 If Sterling was to leave this summer, he would vacate an important spot in an already thin forward line on Merseyside, and Liverpool will need to address this.
Therefore, a move including Montenegrin misfit Stevan Jovetic could be beneficial to the Reds.
Having been demoted to the periphery following City's January signing of Wilfried Bony, Jovetic is likely to leave the Etihad Stadium this summer, and he would grace the Liverpool first team if he decided Merseyside was the right destination.
Nimble, pacy and dynamic, Jovetic could fill the second-striker role that Sterling is often tasked with at Liverpool, with his physical-but-nimble style complementing that of Daniel Sturridge perfectly.
Of course, with both significantly injury-plagued in recent seasons, this could be too much of a risk for Brendan Rodgers.
Edin Dzeko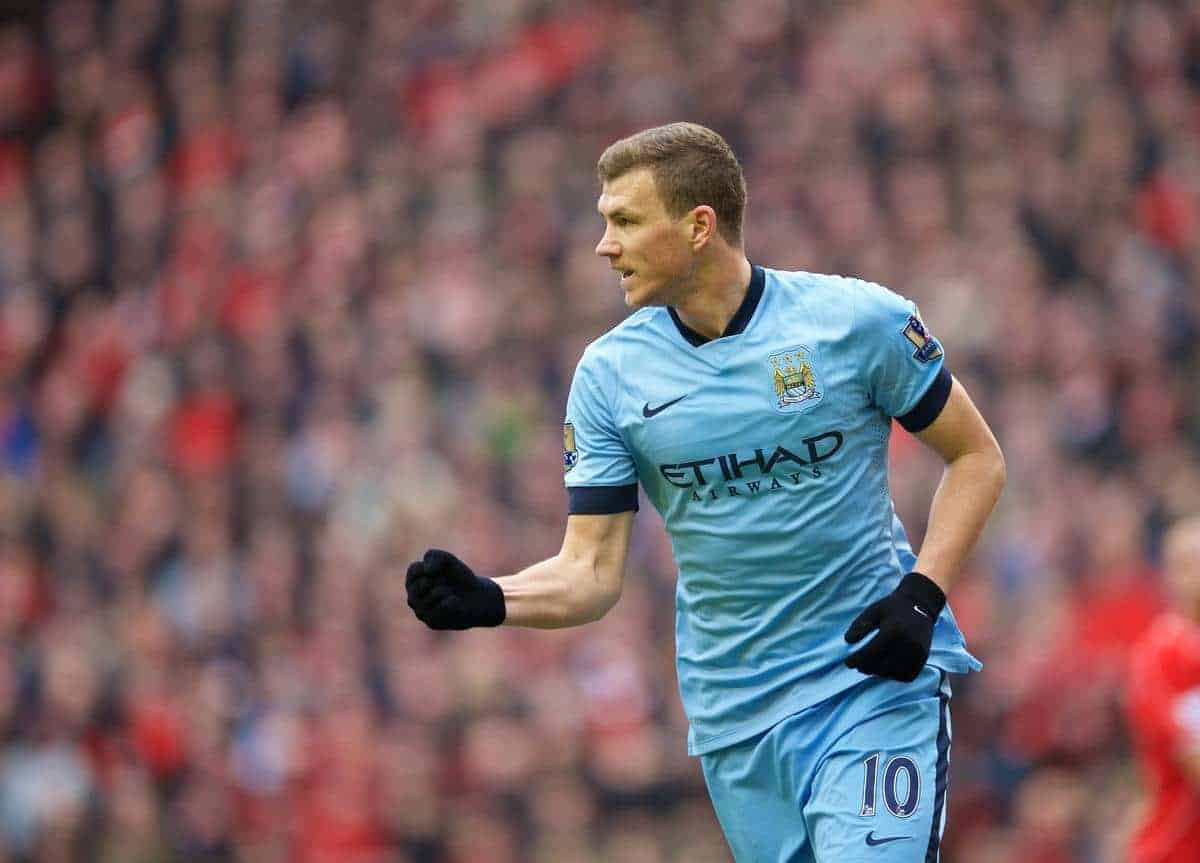 A more suitable centre-forward target could come in the form of Edin Dzeko, who has been linked with a move to Liverpool in the midst of the Sterling saga.
Representing a more fitting target man than current priority target Christian Benteke, Dzeko has proven in his years at City that he can be a regular, goalscoring striker in a dynamic, pace-based system in the Premier League.
Unfortunately for him, he has rarely been given an extended chance to do so at City.
Dzeko would be an upgrade on any of Rickie Lambert, Fabio Borini and Mario Balotelli at Liverpool, and could operate as an effective spearhead as Rodgers looks to target a top-four finish in 2015/16—he's a title-winner, with significant European experience.
Dzeko could be an inspired addition, and an ideal makeweight if Sterling was to leave for the Etihad this summmer.
[interaction id="557c52d384caec334b98ce12″]
Statistics via WhoScored and TransferMarkt
Which Manchester City players should Liverpool target in a swap deal for Raheem Sterling? Let us know in the comments below.