Following persistent links with Real Madrid's Asier Illarramendi, Jack Lusby explores whether the Spanish midfielder is the right addition for Liverpool.
Asier Illarramendi could be the next high-reputation midfielder to join Liverpool this summer, if reports are to be believed.
According to Real Madrid propaganda peddlers Marca, the Reds have bid £16 million for the Spanish midfielder, after their initial £11 million offer was rejected by the La Liga giants.
They claim that new Madrid boss Rafa Benitez will soon run the rule over his departure.
Illarramendi would join James Milner as a new addition to Brendan Rodgers' midfield in the wake of Steven Gerrard's move to LA Galaxy this summer—but is he the right signing for Liverpool?
Strengths
Illarramendi first burst onto the scene in the 2012/13 season.
After spending his first four senior seasons with Real Sociedad B, the midfielder was promoted to the first-team squad full-time.
A regular starter as Sociedad qualified for the Champions League for the first time in 10 years, following a fourth-placed finish in La Liga, Illarramendi was named the league's Best Midfielder and Breakthrough Player.
He joined illustrious company in Thibaut Courtois, Sergio Ramos, Andres Iniesta, Cristiano Ronaldo and Lionel Messi in receiving awards that season.
This prompted Real Madrid's £23 million offer in the summer of 2013, and Illarramendi was feted as the next Xabi Alonso, with the former Reds midfielder's time at the Bernabeu nearing an end.
In some ways, this was a just comparison.
Illarramendi is an intelligent, deep-lying playmaker, much like Alonso, with a great range of passing, as evidenced by a completion rate of 91.4 percent—he particularly excels when it comes to spraying long balls.
In 2014/15, for example, he averaged 5.2 accurate long passes per 90 in La Liga, just one less than Gerrard (6.2).
Furthermore, operating in the defensive-midfield role, Illarramendi has a reputation for being a tough, somewhat over-aggressive tackler. He also pairs this with great close control and a hardworking engine, able to prowl ahead of the back four consistently throughout the 90 minutes.
However, while he possesses this ability, it would be remiss to label Illarramendi as a destroyer.
Much like Alonso, Illarramendi primarily excels as a great reader of the game, which is evidenced by his average of 3.1 interceptions per 90 last season, more than any Liverpool player in 2014/15 and less than only four players regularly operating in his position in last season's Premier League:
[table id=113 /]
To make a more astute comparison, Illarramendi is similar in style to Everton's James McCarthy—all-action when required, but largely sensible and intelligent in shielding the back line.
However, Illarramendi hasn't been a wholesale success at Madrid—so why is that?
Weaknesses
A big-money signing brought into a notoriously competitive Madrid squad, Illarramendi's struggles aren't necessarily his doing.
Lumbered with Alonso comparisons, Illarramendi was vying for a spot in the Madrid first team with not only the Spaniard but also Germany box-to-box maestro Sami Khedira.
In 2014/15, he was forced to contend with the arrival of Toni Kroos.
Elsewhere in the Madrid midfield ranks are Luka Modric, Isco and January signing Lucas Silva, while Carlo Ancelotti also utilised Ramos in a defensive-midfield role at times last term.
Like many that have fallen by the wayside in Madrid, Illarramendi may just be the victim of circumstance.
He isn't as well-polished as Kroos, or as sublimely talented as Alonso or Modric, or as adored as the undroppable Ramos.
Illarramendi's fate is one well-trodden at the Bernabeu, with Gonzalo Higuain, Alvaro Morata, Sergio Canales and Fernando Gago among others who were just not quite good enough to make it, or not as swiftly developing as others.
That said, he does have his deficiencies in this defensive-midfield position: he isn't great in the air, or an expert in timing his tackles, which is why he is more suited to the deep-lying playmaker role.
Liverpool cherished Alonso during his time at Merseyside, so could Illarramendi come in and make that spot his own this summer?
Where Would Illarramendi Fit in at Liverpool?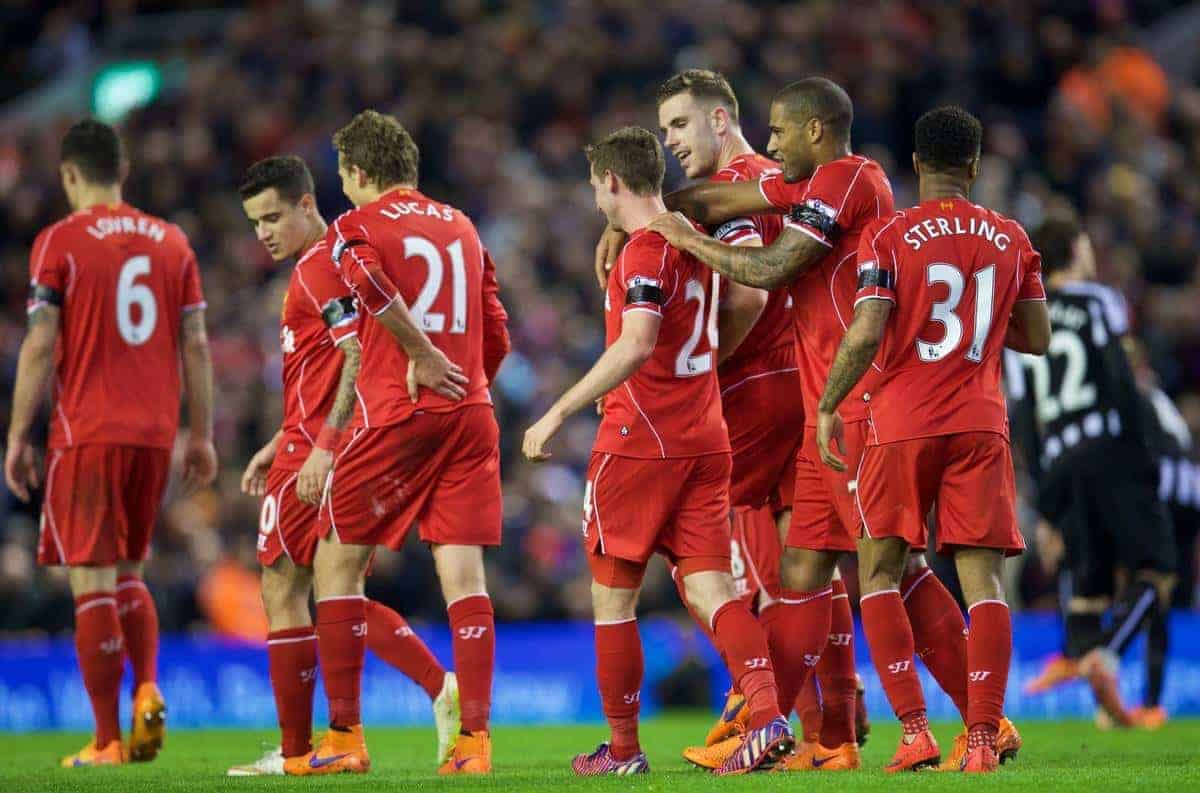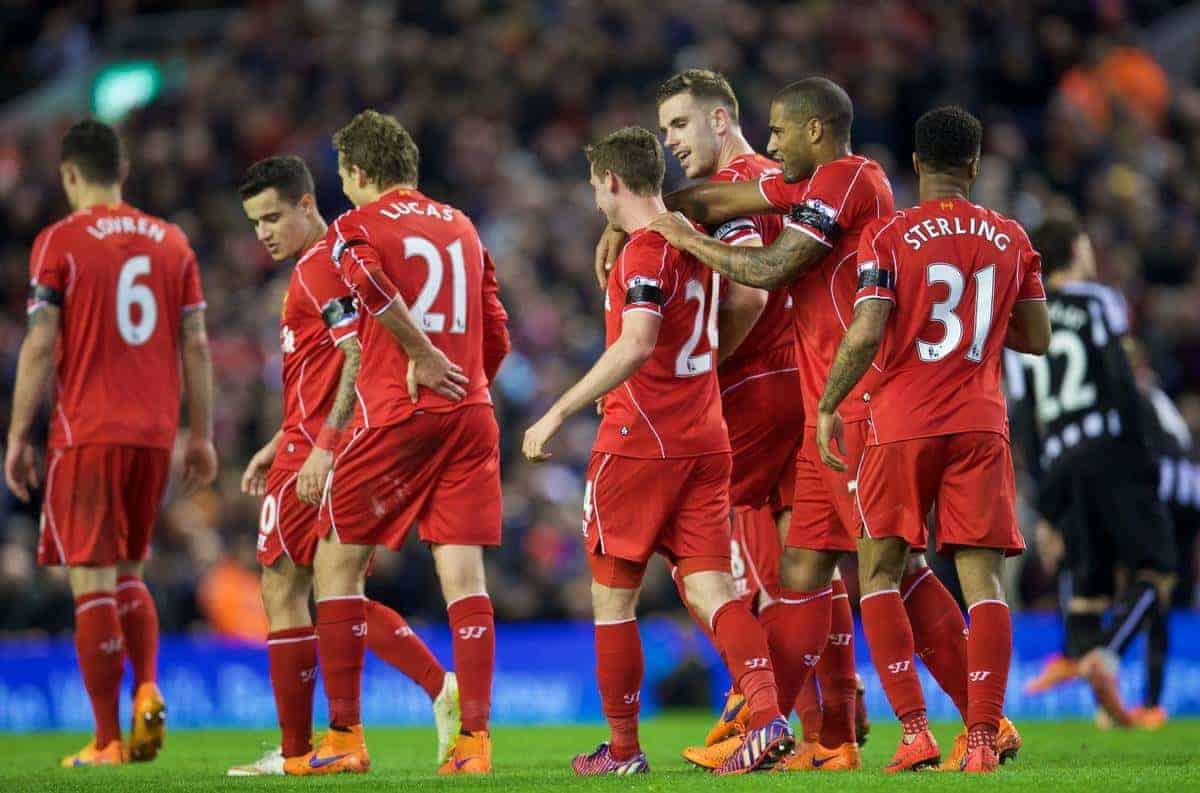 Clearly a high-level talent, Illarramendi's arrival would bring a lot of useful qualities to Rodgers' midfield.
As is his position at Madrid, it would be likely that Illarramendi takes up the vacated defensive-midfield slot in the Liverpool first team, with Gerrard leaving and Lucas Leiva consistently battling injury.
His arrival would signal Rodgers' intent to shore up this area in front of the defence.
However, it can be argued that a player of his attributes isn't entirely need on Merseyside.
Owing to his ability in possession and his more intellectual approach to defensive play, Illarramendi would represent an upgrade on Joe Allen, rather than Lucas; he isn't the destroyer that Liverpool have desperately needed since the departure of Javier Mascherano.
After all, replacing Mascherano was always more important than replacing Alonso.
Furthermore, with Emre Can earmarked for a regular role in the midfield this season, Illarramendi's arrival seems to muddy the German's progression somewhat.
How does Rodgers fit all of these similarly skilled midfielders into his lineup?
Signing Illarramendi for £16 million would add another high-level talent to Rodgers' ranks, but he isn't quite the midfielder that Liverpool need to add this summer.
[interaction id="55893870791e407553e26eb6″]
Statistics via WhoScored.
Should Liverpool continue their reported pursuit of Asier Illarramendi? Let us know in the comments below.