Fabio Borini, Rickie Lambert and Mario Balotelli are all deemed surplus to requirements by Liverpool, according to Daily Express journalist Paul Joyce.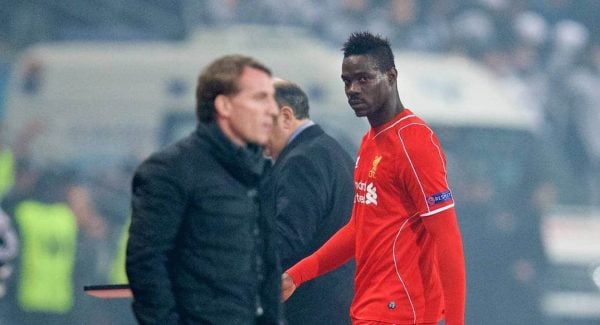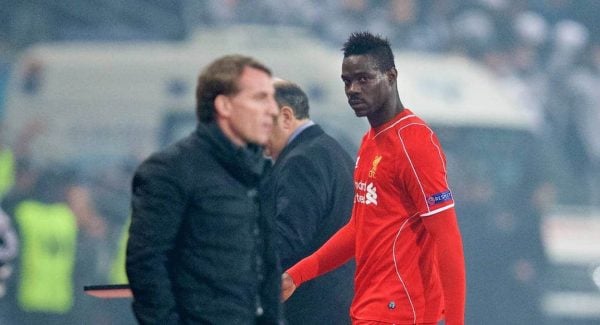 Speaking on the Anfield HQ podcast on Wednesday, Joyce firmly believes the trio of struggling strikers have no future at Anfield, but admits Balotelli will predictably be the most problematic to sell.
"Borini needs to move on for his own career," said Joyce.
"The club wanted to sell him last August for £15 million but he stayed, but they won't get anywhere near that amount for him this time around.
"Liverpool were willing to sell Lambert to Aston Villa in January but he chose to stay, but you would think he will want to move on this time. He's not even guaranteed a place on the bench next season.
https://twitter.com/AnfieldHQ96/status/613824645096153088
"The club clearly want to get rid of Balotelli too, even though he has said he wants to stay. Getting rid of him will be easier said than done though.
"He became a bit of a distraction last season, and they can't afford that next season.
"The focus needs to be on getting back to the standards that they fell below in 2014/15.
"Those fixtures at the start of the season are tough, and if they don't negotiate them well, there is going to be a huge amount of scrutiny on the club and the manager."

Joyce also gave his opinion on Liverpool's dire 2014/15 campaign, and admits there were numerous factors that played a part in their alarming fall from grace.
"There's no secret as to why they struggled to live up to the expectations of the previous season," he continued.
"The loss of Luis Suarez was huge, and you can only really replace him with the likes of (Lionel) Messi and (Cristiano) Ronaldo.
"To lose his presence, then for Daniel Sturridge to be injured, would always have an impact on any team. There were problems with the new signings as well, taking longer to bed in than they would have liked.
"It was combination of a number of things, and Liverpool got stuck in a downward spiral.
"Even when they went 13 games unbeaten they weren't playing as well as they had in 2013/14. It was a season to forget."

Raheem Sterling's future was the next port of call for Joyce, one of the most reliable Liverpool journalists around. He feels there is an inevitability about the 20-year-old's Anfield exit.
"Sterling will probably go because Man City will increase the bid. The relations between him and Liverpool are strained now, and that deal will probably get done," he said.
"City may not rush back straight away with a new bid, but it would be a surprise if he didn't end up there.
"It's a shame, because Liverpool can't keep losing their best players."

Finally, Joyce spoke about matters off the pitch, discussing whether FSG are changing their transfer policy in terms of signing older players, the sackings of Colin Pascoe and Mike Marsh, and Brendan Rodgers' end-of-season review.
"It would be seen as a change in policy if they sign Carlos Bacca (from Sevilla), but James Milner is different because he was a free transfer," he said. "The same applies to Kolo Toure.
"FSG didn't have to spend money on those experienced players.
"I was surprised that both (Colin) Pascoe and (Mike) Marsh went, to be honest. How much they did on a day-to-day basis I'm not sure, because Rodgers does like to do the training himself.
"We're waiting to see who gets promoted to the setup now, because we are only two weeks away from pre-season.
"It's important to get the backroom team bedded in.

"I don't think anyone would lay the blame with Marsh and Pascoe for what happened last season, but maybe it's a case of needing to freshen things up in that area.
"With Rodgers, I think they went into the review not looking to change the manager, but they were looking for him to change his ways in certain areas.
"It would have to have taken a severe downturn for Rodgers to lose his job."
Listen to the podcast in full here.
[interaction id="558bd1aa17ada36c534451fe"]