It's been a very quiet month since Liverpool were humbled 6-1 at Stoke, with Brendan Rodgers giving no interviews or quotes to the press – why the silence?

After a poor season for Liverpool Football Club, where fairly or otherwise Rodgers has taken severe criticism from the fans and press but – per a series of leaks from the club – appears to have kept his job, he might have been expected to say something, anything, by now.
After all, he usually has plenty of soundbites for subjects large and small, so it seems odd that he's given no interviews and made no comments since the 6-1 thrashing by Stoke. (Ed note: there has been just one article on the official website, on June 2nd, with quotes from Rodgers since the Stoke defeat).
Not about his position, the club's disastrous season, the incoming Bosman signings. Raheem Sterling, Raheem Sterling's agent or Raheem Sterling's holiday fun.
This, we are told by sympathetic voices, is because managers don't give interviews in June. And true enough, many managers don't have much to say. There's little to be heard this year from Mourinho or Wenger, for instance.
But Liverpool managers usually do have plenty to say at this time of year.
Why, there's Liverpool manager Brendan Rodgers on 1 June last year, on the official site, under the headline 'Rodgers: I want that pressure for years' – "I'm very privileged to be at one of the leading institutions in the world, given the opportunity to take it forward with my vision of how I like football."
There he was the next day, 2 June 2014 – talking up young Sterling ('Boss: Raheem can be as great as he wants') and welcoming Rickie Lambert ('BR: He's among the most accomplished').
And then again one week later, assuring that the 13/14 "style" would be carried over to 14/15 ('BR: System changes, our style does not').
Of course it's easy to be available after such a great season, so perhaps he wasn't around the prior June after one almost as bad as 14/15.
Except he was: on 12 June 2013 ('Boss: I'll find ways to move forward' and 'Rodgers hopeful of cup upturn in 13-14') and again ten days later ('Rodgers: Luis (Alberto) can be just like Coutinho').
In fact Liverpool managers are generally interviewed by the official site in June, and not just when they've been hired that summer.
10 June is usually a fairly productive day. 10 June 2011, 'Dalglish delight at Jordan deal'. 10 Jun 2009, 'Rafa: Mascherano has no price'. 10 June 2008, 'Benitez committed to Reds'.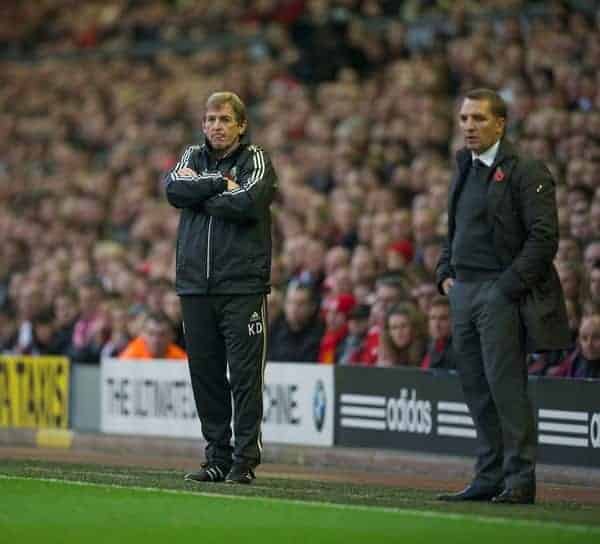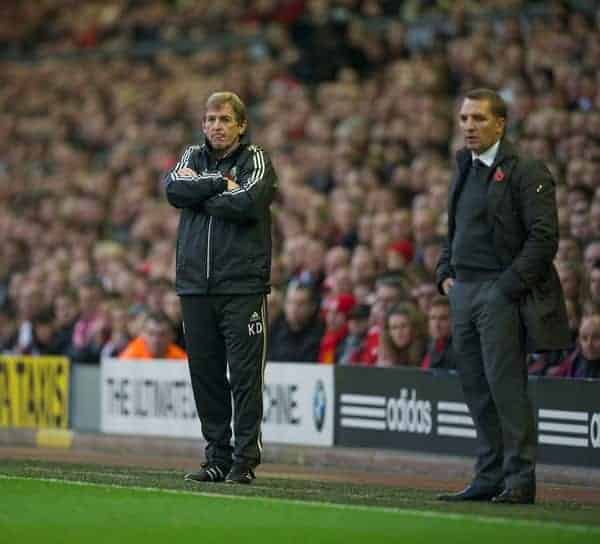 So not only do Liverpool managers – including Rodgers – talk in June, but they talk about players who've joined, players rumoured to be leaving, the season just gone, the season coming up and their own future in their job.
Rodgers has had nothing to say. And that's entirely up to him. Maybe the club or his agent have told him not to. Maybe he doesn't want to. Maybe it's best for everyone that he doesn't.
All the same, for a highly voluble individual who seeks the spotlight, it's a surprising choice to hide in the shadows when it seeks him.
And it's extremely silly of those who want everyone to move along because there's nothing to see here to think that "Managers don't talk in June" is a convincing explanation for the silence.