Tuesday's collection from the rumour mill sees Liverpool linked with a host of attacking talents, including updates on Danny Ings and Christian Benteke.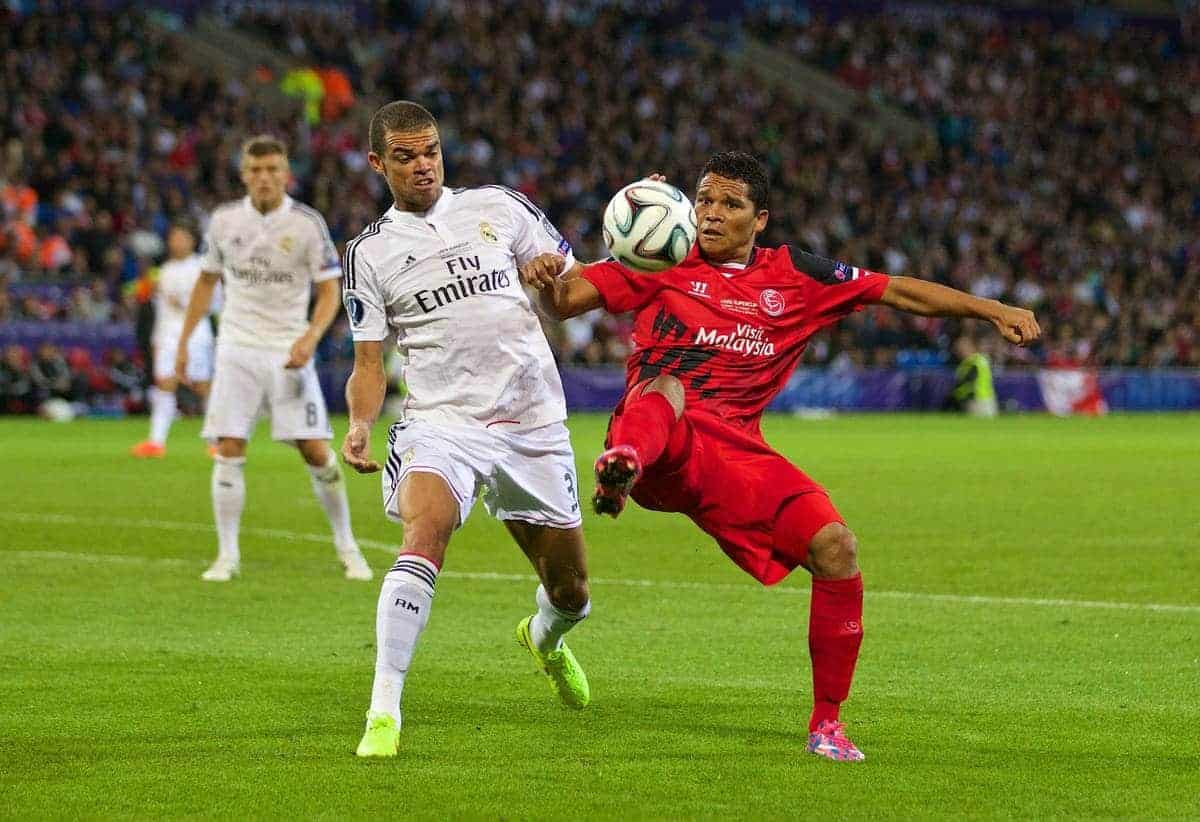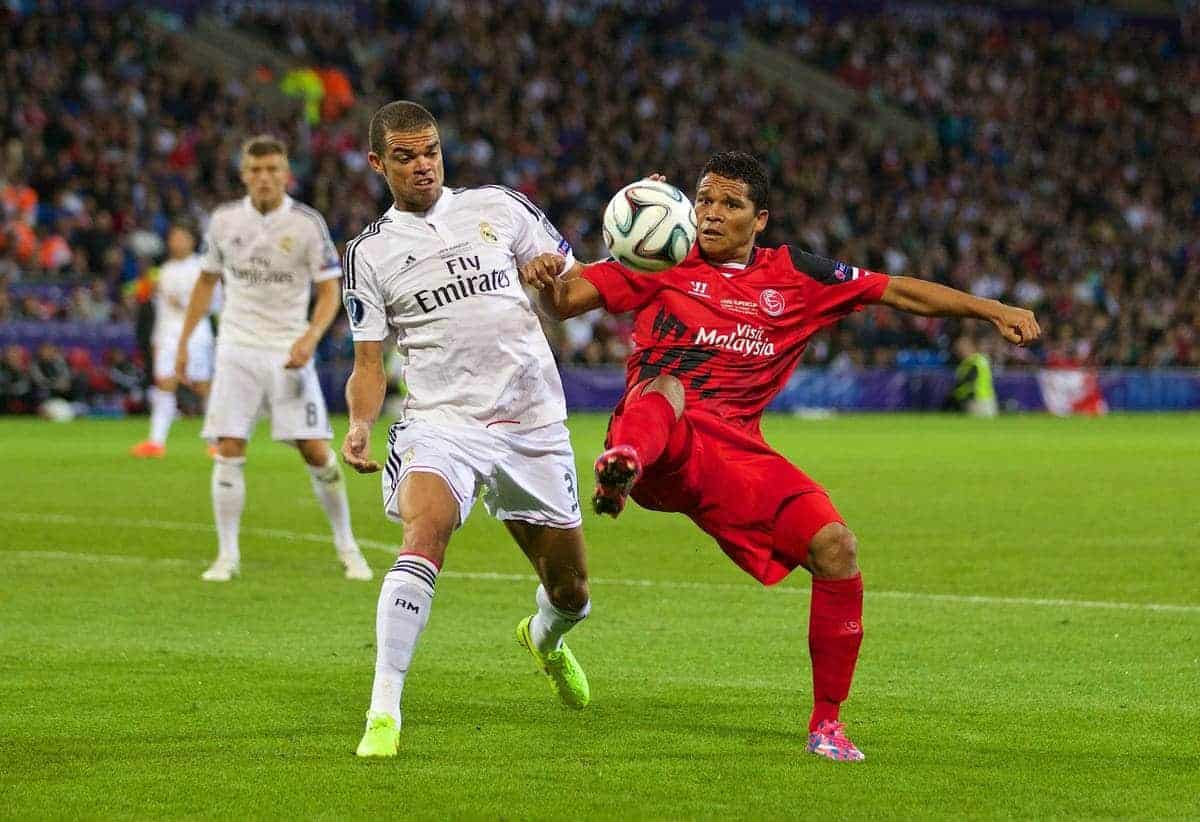 Another day, another handful of transfer rumours for Liverpool.
Reports on Tuesday are all focussed on the attacking side of the game, with five familiar figures all linked with moves to Merseyside this summer.
Kicking off with a pair of hopeful punts towards some of the finest European talent, here's the latest from the Liverpool rumour mill.
Carlos Bacca to Liverpool?
Fresh from Europa League victory with La Liga side Sevilla, Colombian striker Carlos Bacca could be on the move this summer, according to his agent.
"First of all we have to talk to Sevilla out of respect for the club," Sergio Barila is reported to have said. "If the player is put on the market, there's a chance he will leave."
Sevilla represent a notoriously well-run selling club—with Alberto Moreno's £12 million move to Liverpool the perfect example of this—so there is every chance they could cash in on Bacca this summer.
With Liverpool in desperate need of a goalscoring striker, they have of course been linked with a move for the £21 million man.
Manchester United and Arsenal are also mooted as destinations for the 28-year-old and are more likely, given Barila's underlining of Bacca's European ambition.
"Carlos would like to stay in Europe and next year Sevilla are in the Champions League which he's happy about because he wants to play in it.
"He is fine here with his family but if there's a good opportunity for Bacca and Sevilla, we will take it into consideration."
Could Bacca be the latest player to spurn the Reds due to their lack of Champions League?
Reds Switch Attentions from Konoplyanka to Yarmolenko?
After a lengthy, and ill-fated, pursuit of Ukraine winger Yevhen Konoplyanka in 2014, Liverpool may have turned their attentions instead to his compatriot, Dynamo Kyiv forward Andriy Yarmolenko.
The Mail have claimed Liverpool could be interested in a £20 million move for the 25-year-old.
This is boosted by Yarmolenko announcing his intentions to leave Kyiv this summer.
"I think that right now is the perfect time to change clubs." he declared. "I promised that until we become champions, I was not going anywhere. I kept my promise, we became champions.
"The president knows that I want to leave, I have repeatedly spoken about this."
Yarmolenko was speaking to Ukrainian website ProFootball, and continued to discuss his ambition to progress at a top-level European club.
"I want to grow. It is hard, it is unclear where I will play next. There have been suggestions from good teams.
"I feel the strength and confidence to be able to play in one of the top championships. If I want to play enough in Europe, now is the time to move."
Yarmolenko represents one of the finest attacking talents in European football, having scored 14 goals and made 14 assists in 26 Premier Liga appearances this season.
He would certainly boost Liverpool's ailing attack.
Christian Benteke Wants Champions League Football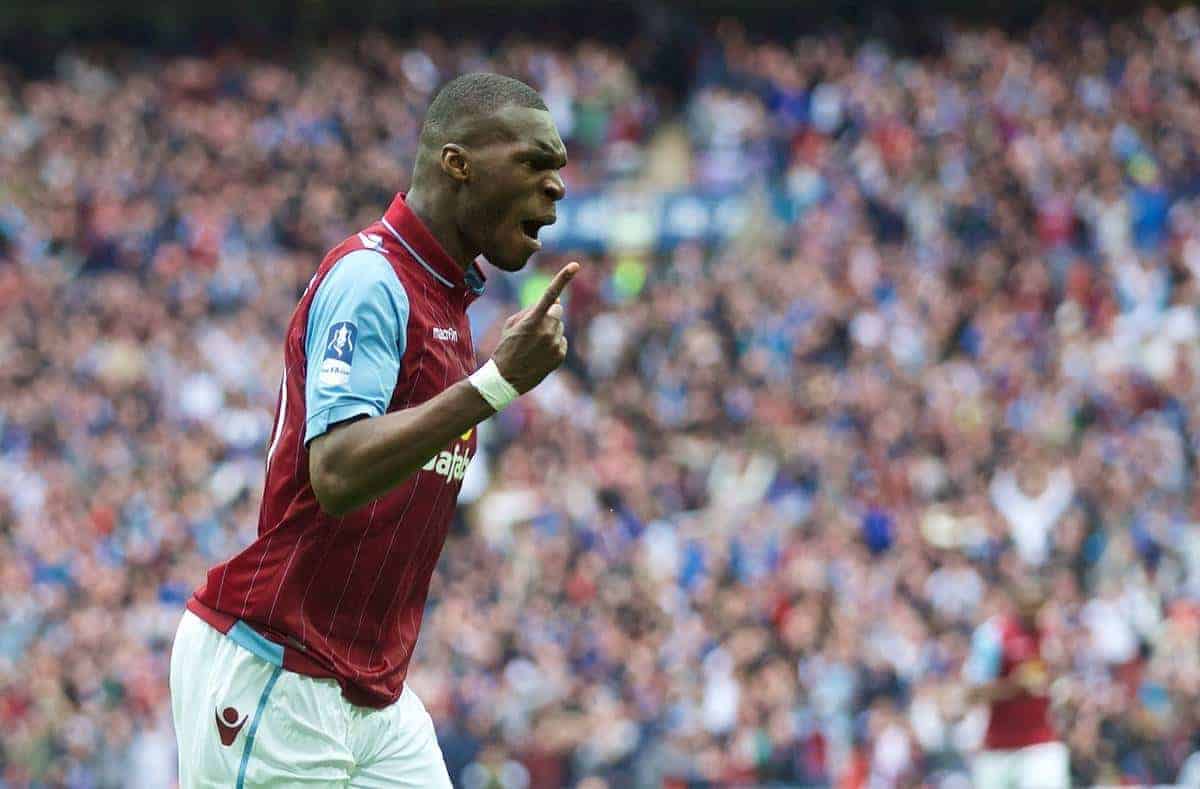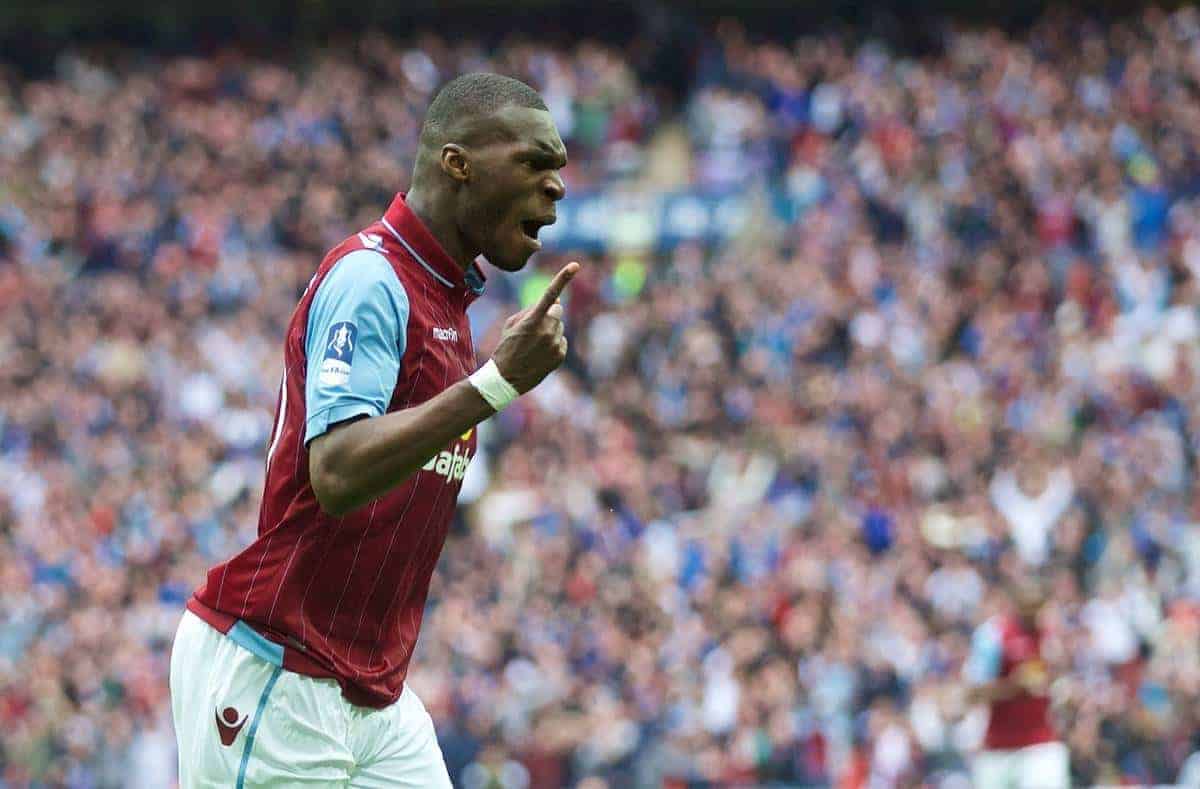 It's one of the most controversial Liverpool rumours of the summer, and Christian Benteke's potential move to Merseyside could be in doubt after the Aston Villa striker signalled his ambition to play in the Champions League.
"My agent knows my ambition. I once want to play in the Champions League. That's a dream and my ambition.
"But we are building up to a European Championship. It will also play an important part in my decision."
Benteke was speaking to reporters in Belgium as he joined up with the national team ahead of their summer fixtures.
With Bacca and Alexandre Lacazette already hinting that Liverpool's failure to qualify for the Champions League could rule out their interest in a move to Merseyside, could Liverpool's top attacking priority also turn them down?
Belgian journalist Kristof Terreur thinks otherwise:
When a player says he fancies Champions League, fans immediately react that he doesn't want to join Liverpool. Of course he wants. #lfc

— Kristof Terreur ?? (@HLNinEngeland) June 2, 2015
Danny Ings Move Not Affected by Brendan Rodgers' Future
Danny Ings' potential free transfer to Liverpool will go ahead irrespective of any changes to Brendan Rodgers' position as manager, according to reports from the Lancashire Telegraph.
"Burnley striker Ings is closing in on a move to Anfield after rejecting the offer of a new deal at Turf Moor, with sources in Liverpool expecting a swift and straight-forward conclusion to contract talks.
"Ings would like his future resolved before he flies to the Czech Republic for the European Under 21 Championships and has his heart set on a move to Liverpool."
Liverpool have supposedly pencilled in July 1 as the date they will unveil Ings' signing, although whether Rodgers will be by his side as he leans on various Melwood fixtures is another matter entirely.
However, they believe: "Even his exit would not be expected to scupper the Ings deal."
Like it or not, it seems like Ings will be turning out in Liverpool red next season—but who will be his manager?
Karim Benzema…Again?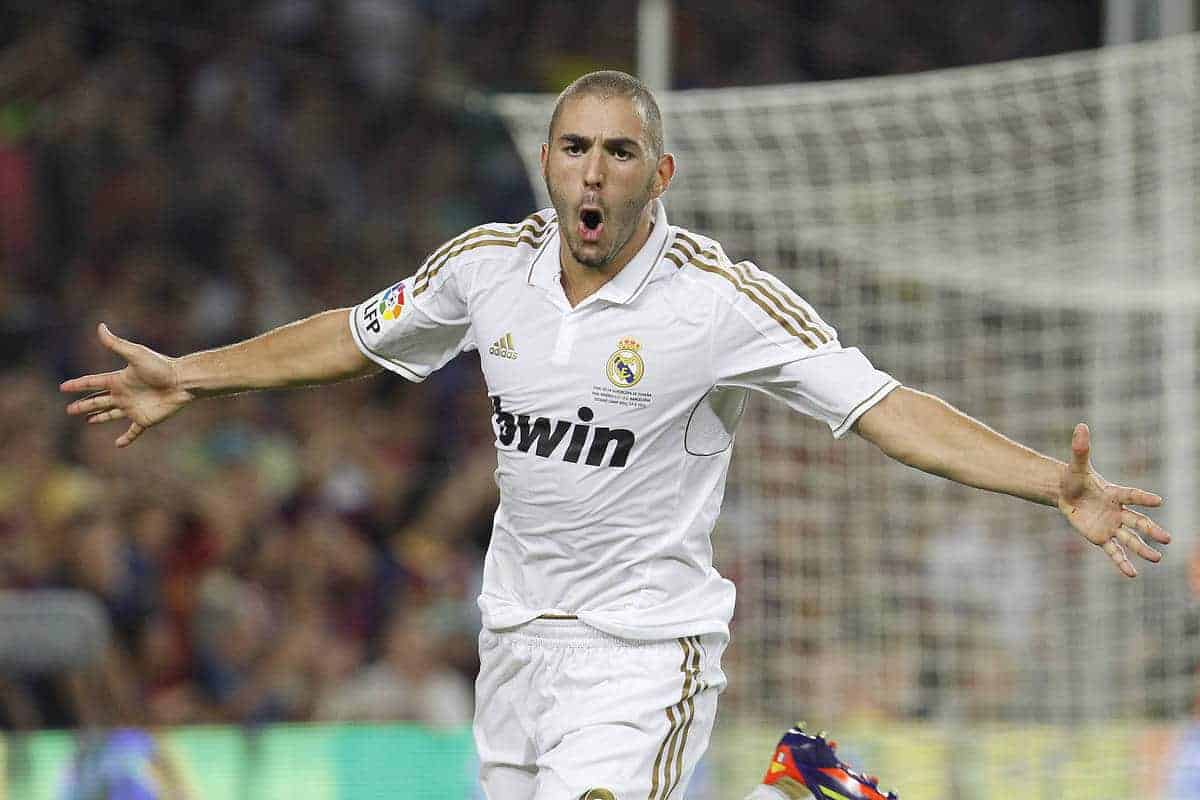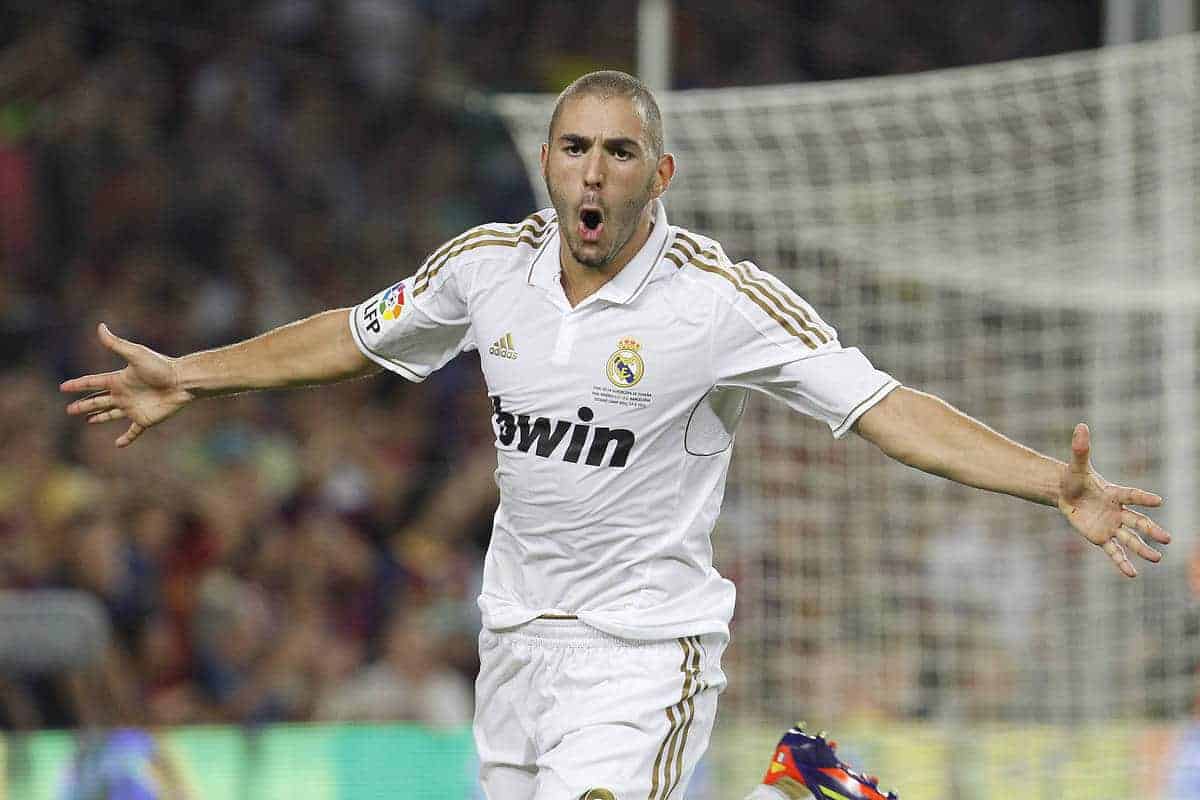 It wouldn't be summer in Liverpool if there wasn't at least one tenuous link with Real Madrid's star striker Karim Benzema.
The transfer window isn't even open yet and the Express have looked to amp up expectations by suggesting that soon-to-be Madrid manager Rafa Benitez is set to axe Benzema as he looks to implement a more defensive structure at the Bernabeu.
Once again, Arsenal and United are apparently the Reds' rivals for the striker's signature.
Also according to the Express, 2+2=5.
[interaction id="556d8f8161d08a2d4b833021″]
Which recently linked attacker would you most like Liverpool to sign this summer? Let us know in the comments below.