Liverpool's swiftly moving interest in Hoffenheim's Brazilian forward Roberto Firmino could see a big-money offer tabled in the coming days, reports claim.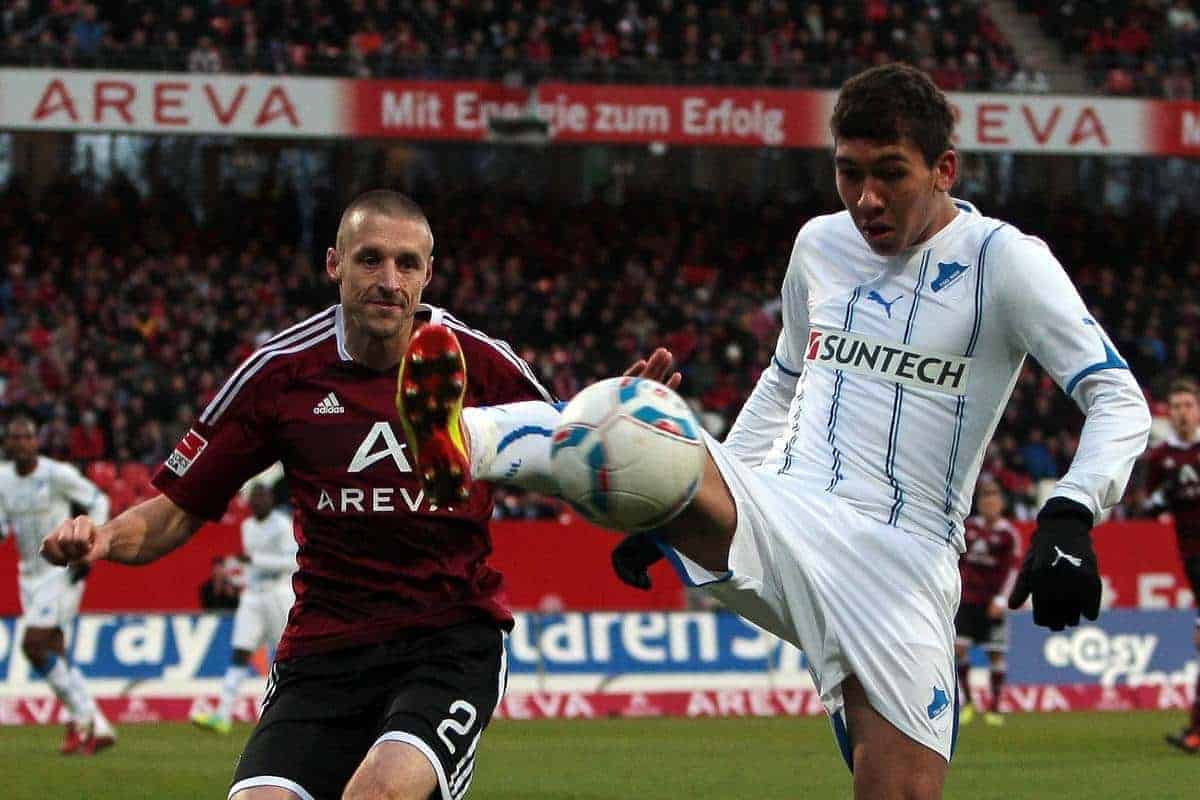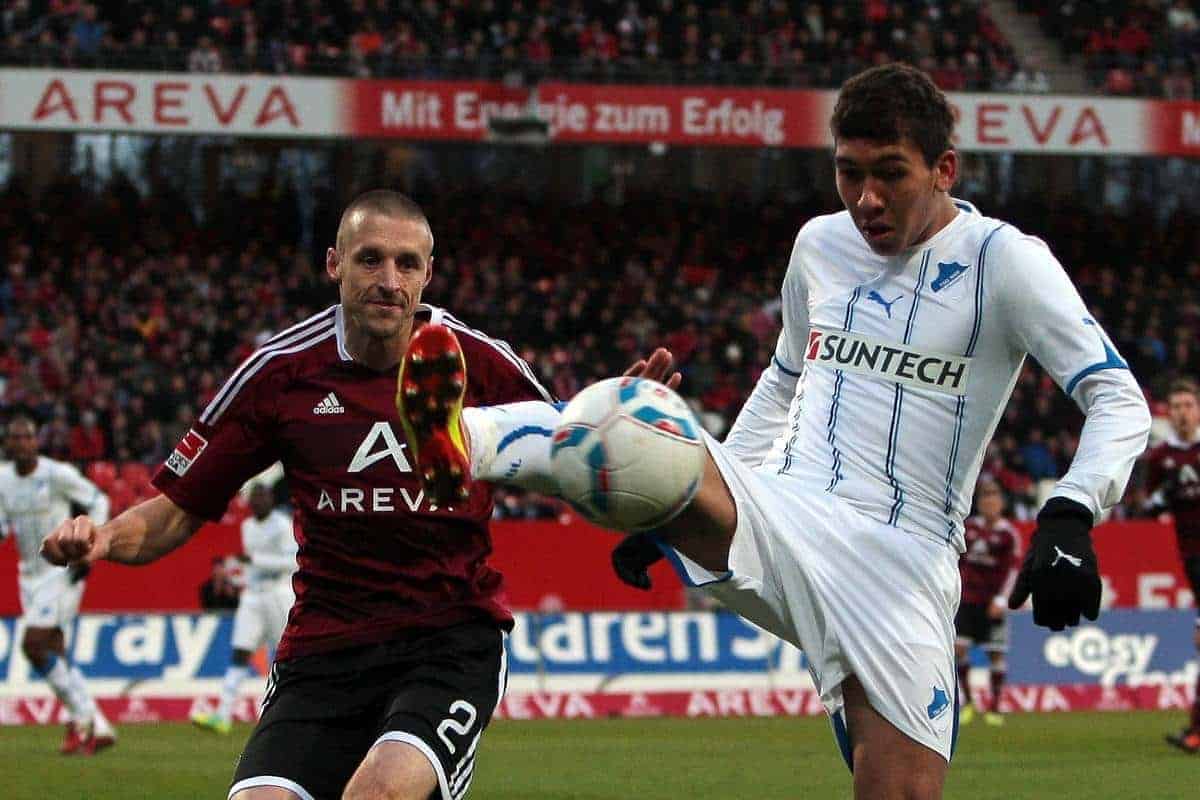 After reports from Brazil on Monday night suggested that Liverpool had become "favourites" to sign Hoffenheim's Roberto Firmino, the deal is said to be moving forward.
Andy Kelly of the Liverpool Echo writes on Tuesday that the Reds are looking to put together a deal that would make the 23-year-old their second most expensive signing in history.
"The Reds are hopeful of securing a deal for somewhere between £25 million to £30 million," Kelly claims.
"That would place him at number two on Liverpool's most expensive ever signings, below only the £35 million infamously shelled out on Andy Carroll in January 2011 and ahead of the £25 million spent prising Adam Lallana away from Southampton last summer."
Previous reports have put Firmino's price closer to £20 million.
Importantly, Kelly reveals: "A Liverpool delegation is at the tournament on general player watching duties but has already held a meeting with the player's representatives."
With Liverpool, as ever, linked with a whole host of exciting continental talents this summer, that this interest is seemingly concrete is encouraging.
A big-money deal for Firmino would certainly help with the calls from Rodgers towards the end of the season for "marquee signings".
"For supporters, and for players themselves, it is always great if you can get in those marquee players that can really help you," Rodgers declared after April's 1-0 loss away to Hull City.
"And I think we can see that that's the type, maybe the one or two players, that we need."
A big name around Europe after an outstanding season with Hoffenheim in 2014/15, Firmino would certainly capture the imagination of Liverpool supporters.