Aaron Cutler jumps to the defence of Rickie Lambert and ponders why Liverpool signed the striker last summer.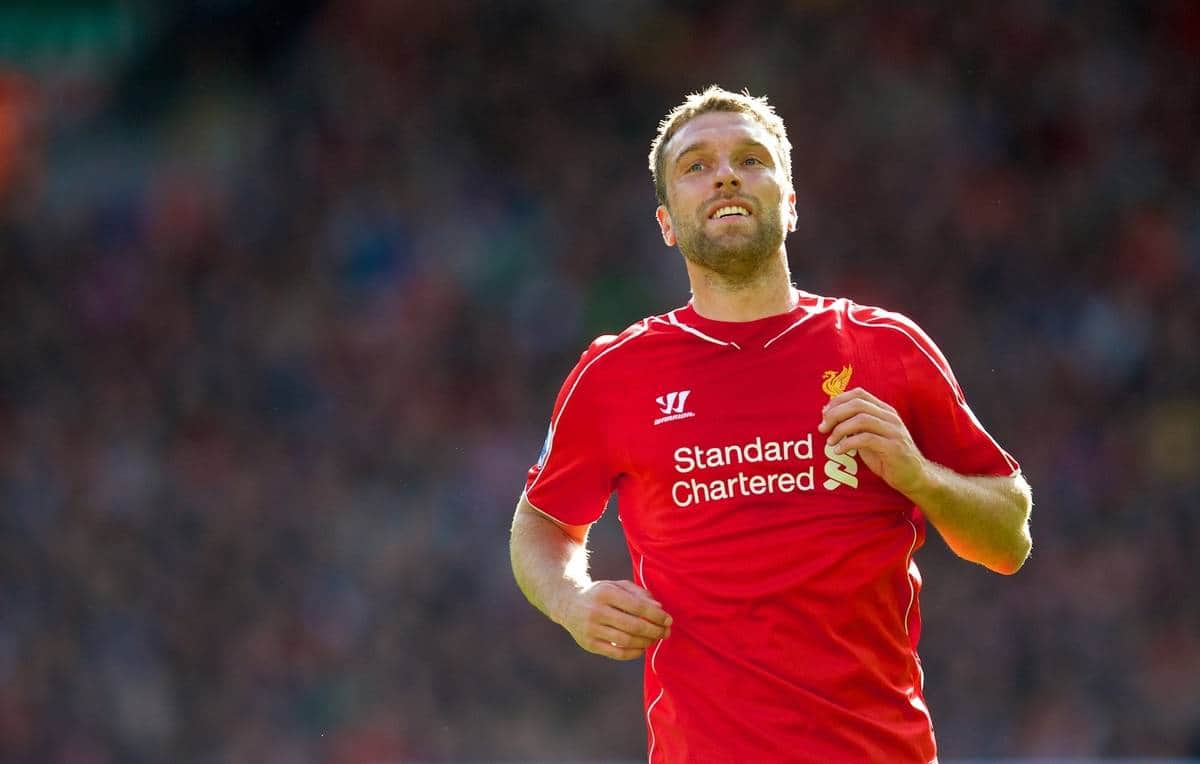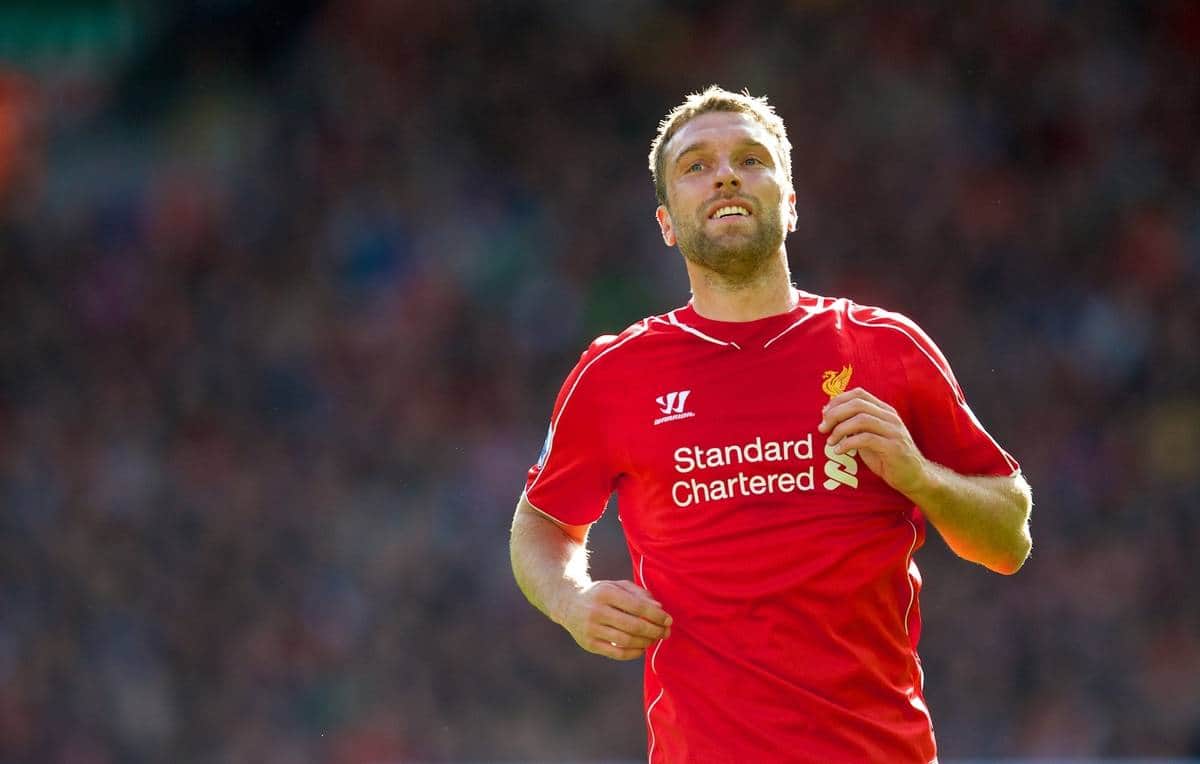 Rickie Lambert was signed because he's a scouser. A simplistic assumption yes, but an undeniable one all the same.
Want to argue the toss? Consider this, would either Manchester club, Chelsea or Arsenal have recruited the veteran forward last summer?
Broaden the field and add Spurs to that accomplished mix, comprising five of the previous season's top seven. If you answer yes to the proposed question we can never be friends.
Only Liverpool, narrowly pipped to the title itself remember, would entertain such a bizarre transfer. And why? Because we indulge the romantic.
Some at Chapel Street bought the make believe notion that en exiled scouser could provide the missing piece.
Some at Melwood fell for the rags to riches tale – Kirkby to Anfield via a beetroot factory and the farthest flung reaches of the Football League.
All accepted a mythology that fairytales exist. Steven Gerrard will attest to the fact that, in sport at least, they do not.
It is such romanticism that has held the club back for so long. It is why we hark back to the Bootroom, distance ourselves from any sort of commercialism and so despise the globalisation of the game.
We yearn for a world where Rickie Lambert can win us the league or Kenny Dalglish can rekindle past glories. Even Robbie Fowler was re-signed on sentiment rather than sensibility.

Our failure to live in the real world and confront its new challenges have contributed to our ongoing demise. We would rather do things The Liverpool Way, which in modern circles equates to little more than mediocrity.
This is not a hatchet job; I am going to stop short of claiming we may as well have unveiled Jimmy Corkhill or Cilla Black in the number 9 jersey. But Lambert, for all his qualities, was never the right fit. The first of a string of summer signings, his set the tone for what was to follow – a dire window certain to set the club back years.
To question the club is not to question Rickie himself. An ardent red he was always going to follow his heart and jump at the chance to represent his boyhood team. Would any of us decline such an opportunity? Heck, I'm still waiting for Brendan to pick up the phone.
He was afforded rightful goodwill and even those sceptical of the signing gave him the benefit of the doubt. But from the outset it was patently obvious that here lie a footballer with deficiencies aplenty; weaknesses accepted (or at least forgiven) on the south coast but never likely to wash on Merseyside.

The first of those was an alarming lack of pace. The player himself opted to start pre-season training early; this in a bid to discover match sharpness. On early evidence downtime of any kind was ill-advised.
Sadly, a June comeback could not prevent a laboured pre-season wherein Lambert toiled badly. He even missed a penalty on tour in the US – an ominous event given his previous infallibility.
An uninspiring close season was carried into competitive action where that general lack of mobility was compounded with an obvious inferiority complex.
On joining his beloved Liverpool Lambo stated: "Football has no place for sentimental things. As soon as you hold on to sentimental things it gets knocked out of you straight away. It's about what I do on the pitch, it's as simple as that and I'm happy with that."
Yet those initial performances belied such single-mindedness. Lambert cowered, sparking many to claim he was 'trying too hard' – a peculiar maxim given it handicapped neither Kevin Keegan nor Dirk Kuyt.
A good footballer lauded for intelligent link-up player was suddenly stripped bare of those natural qualities. Reliant on regular starts his cameo role proved counter-productive – a last resort throughout a torrid autumn.
Those initial struggles were encapsulated in a November defeat to Chelsea. Trailing the champions elect 2-1 the reds laid half-hearted siege to Thibaut Courtois' goal.
With five minutes remaining Lambert chased down a ball at the Kop End, only to fall flat on his face in scenes destined to grace You've Been Framed. It was part humorous part heartbreaking, absolute confirmation that this was a footballer out of his depth.
Again no blame can be attached to the individual. He was giving his all but found himself painfully short, caught-up in a dream sequence suddenly harrowing. Some Main Stand regulars were overheard asking who had won a competition to play for Liverpool ..
To his credit he rallied and pieced together a decent run of form later that month. Lambert notched away to Palace and Ludogorets, the latter with a 34 year old Steven Gerrard his foil. Such a combination, though willing, proved a sad indictment on previous business.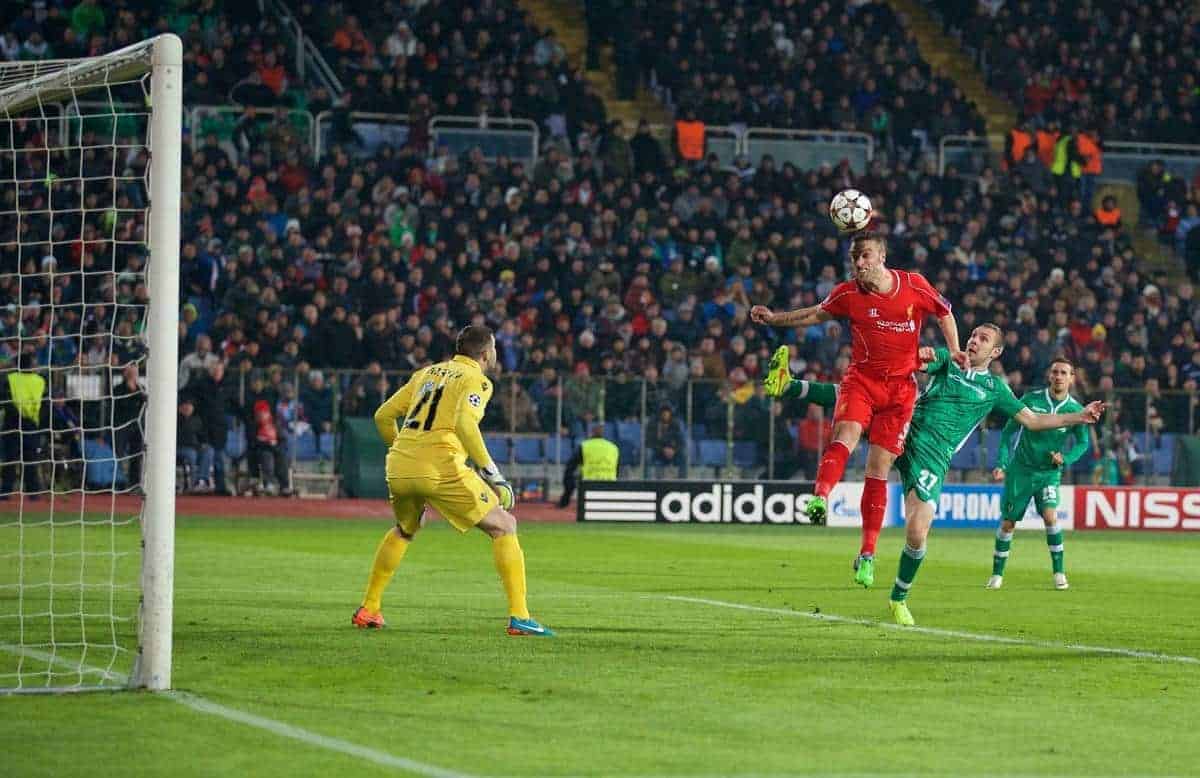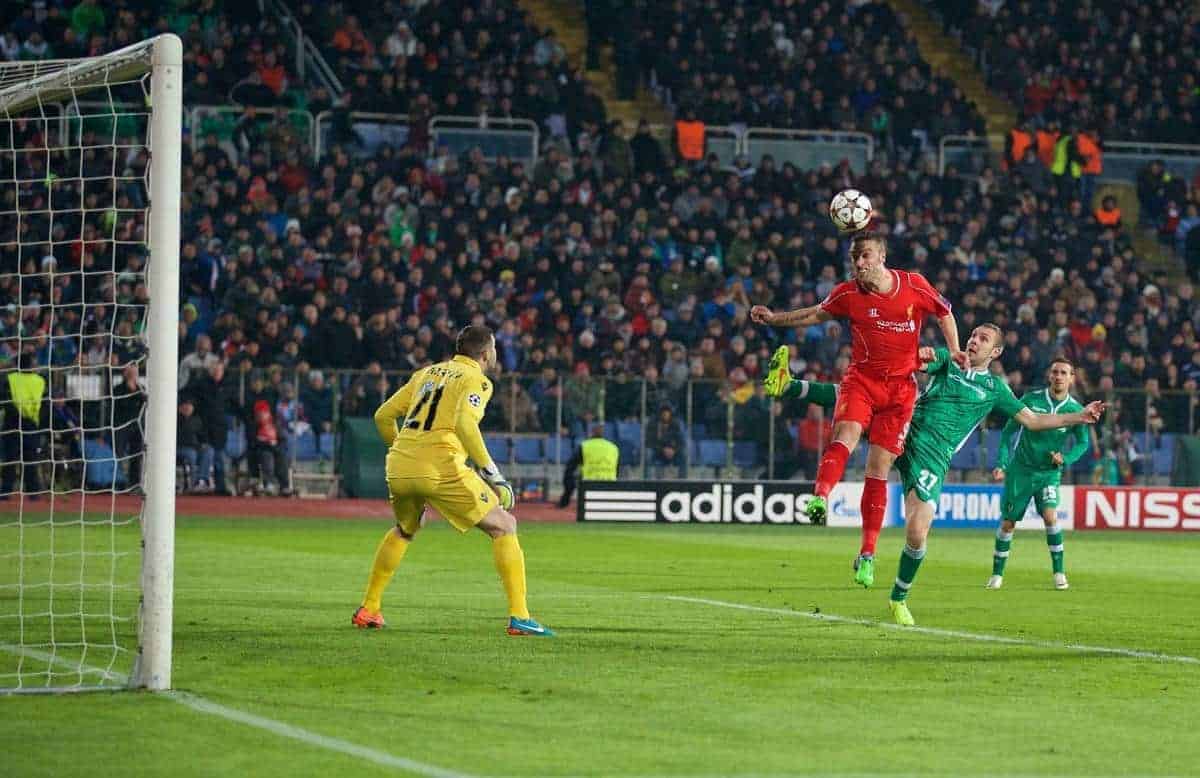 Before long the old pals act was ditched and Rodgers toiled with any number of striking solutions, before abandoning the concept of a forward entirely. Indeed space was deemed a viable alternative to not only Lambert but Mario Balotelli and Fabio Borini.
Which begs the question, why sign him?
Some claim Lambert's acquisition made sense in a world where Luis Suarez remained at Liverpool. How? Philippe Coutinho was quickly exasperated at his lack of movement; the volatile Suarez would have exploded with rage.
The truth of the matter is Lambert was never built to press, while his aerial threat was redundant in a side that crossed the ball so infrequently. When attempting to drop deep he succeeded only in occupying space reserved for Coutinho and Raheem Sterling.
A 'Plan B' he may have been but so it transpired Liverpool never tailored their game accordingly.
For all the changes in formation and personnel not once did we play to his strengths, the idea of a target man alien to a squad packed full of 'technicians'.
One would hope we never again hunt someone so unsuitable – but to do so would be to trust the committee and ignore these unrelenting Christian Benteke rumours. [td_ad_box spot_id="custom_ad_3″]

Nevertheless, Rickie's struggles should at least dispel the myth that sentimentality has a place in sport. In an era where Champions League football is fast becoming a lock-out a good story can never come at the expense of a good transfer.
Lambert had his picture book moment, a fine winner away to Aston Villa eclipsed by jubilant celebrations amidst and within the travelling Kop. He deserved that for he was but an innocent party in a nonsensical deal.
The England forward, seemingly retired by Roy Hodgson as a result of his Anfield woes, sacrificed a great deal to fulfil his childhood ambition.
He will depart this summer and flourish in a team geared towards him. Liverpool meanwhile will move on, fuelled not by sentiment but a desire to win trophies. We hope.