After a flat debut campaign at Anfield, Adam Lallana must meet expectations and take on a leading role to become a key man for Liverpool next season, writes Ben Twelves.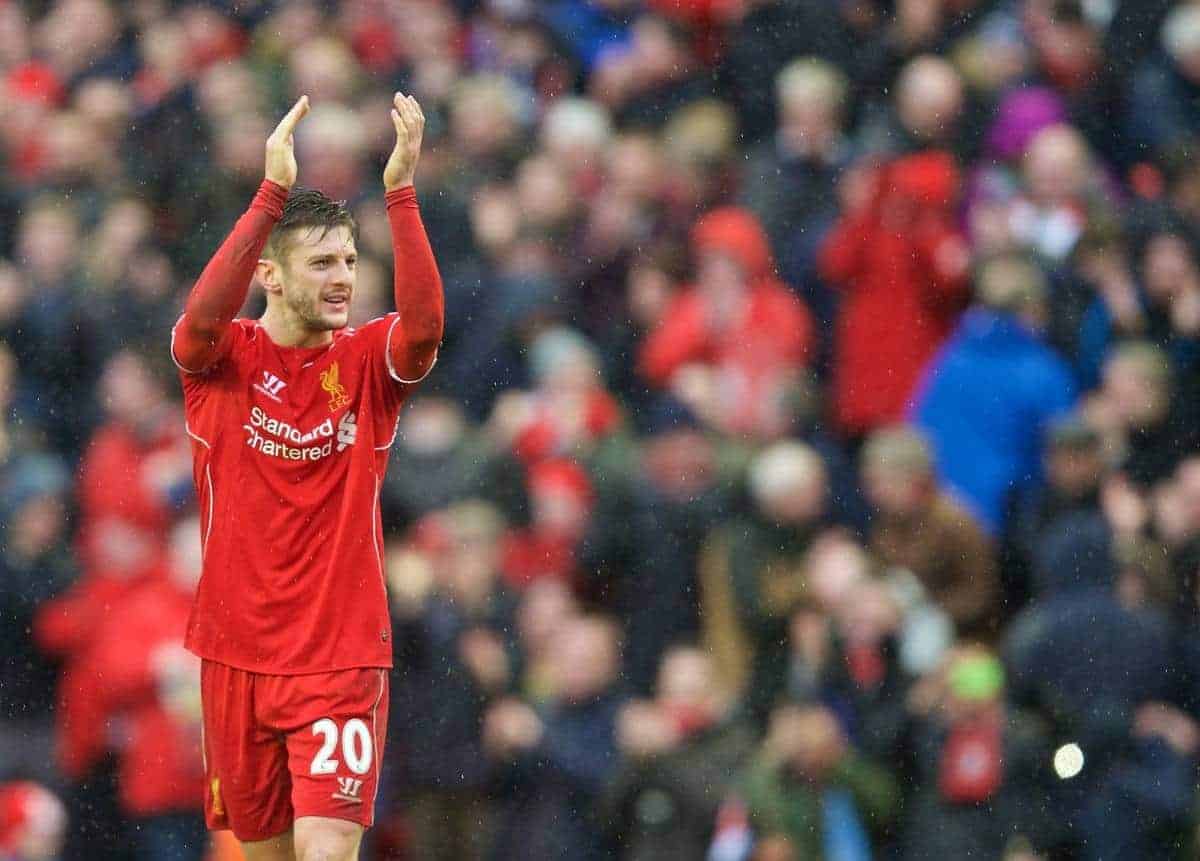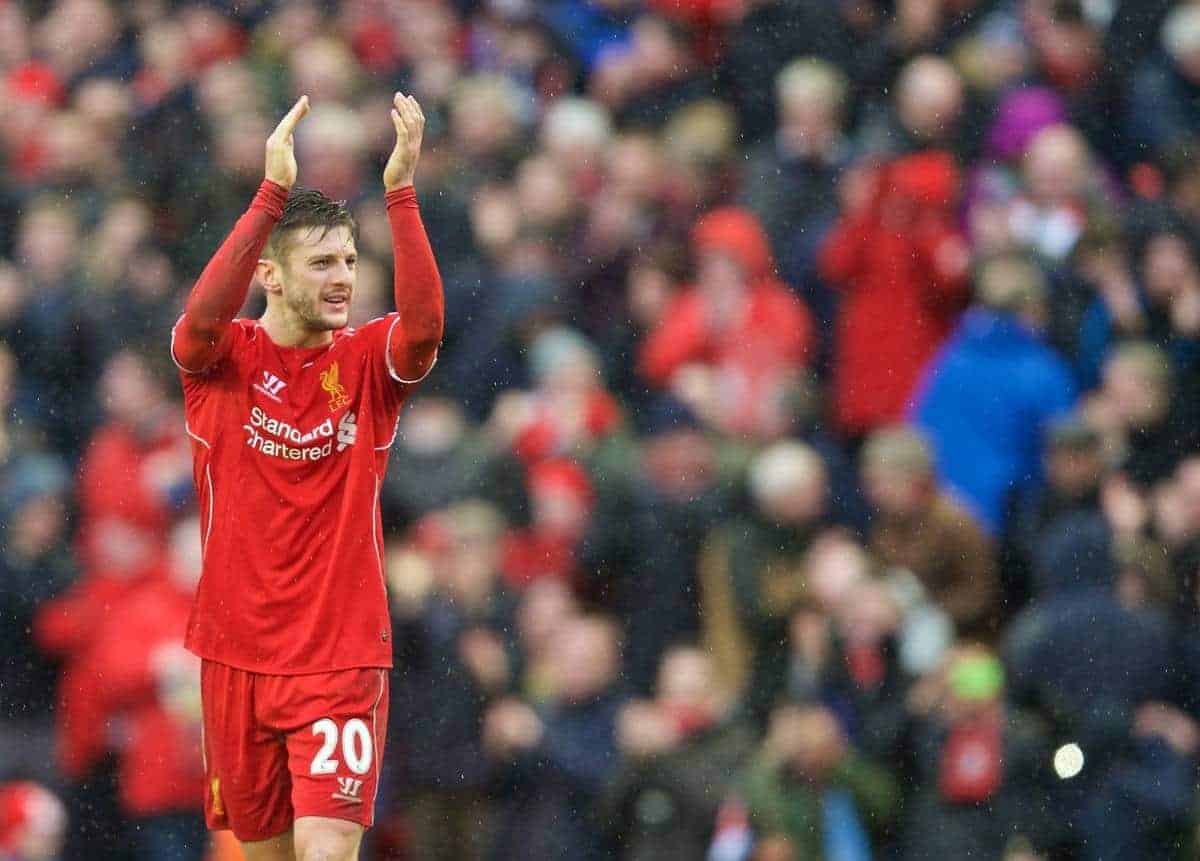 Expectations for Adam Lallana were high heading into the 2014/15 campaign, after his £25 million move from Southampton.
A frustrating season at Anfield, due to injury and disappointing form, saw his opening campaign on Merseyside fail to go according to plan, however.
Lallana struggled for large parts of the season, and failed to make the immediate impact Liverpool supporters hoped would materialise.
The former Saints captain can't afford for the same to happen again this time around.
He must come to fore at Anfield in 2015/16.

It must be acknowledged that Lallana's struggles last season were far from solely his fault, though.
Just a week after joining his new team-mates, he picked up a knee injury which kept him out for six weeks and the beginning of the season—a real frustrating start and one which he arguably failed to properly recover from.
Behind with fitness and sharpness, and with niggling injury setbacks throughout the season, the new recruit struggled for consistency.
With his performances, there was often a false dawn after new hope, as he continually backed up one promising display with numerous ineffective displays.
Lallana's luck with injuries will hopefully improve this pre-season, but he must now begin to control the controllables with his consistency and productivity – or the lack of it – and improve in both areas for the forthcoming campaign.
In 41 total appearances – including 32 starts – Lallana picked up six goals and three assists while directly creating 32 chances in those games—not a dreadful return, but an uninspiring one that unquestionably needs improvement.
In comparison, Philippe Coutinho created 58 chances all season and claimed nine goals alongside five assists.
Seven of those strikes and all five set-ups came in his blistering second half of season alone.  Now for a full season, Philippe.

While a clever player, and a nice one to watch, Lallana must bring substance to his game to complement his tidy subtleties.
He ended a hugely disappointing second half of the season with the same amount of bookings to his name as goals in his final 20 appearances – something nowhere near good enough for the fee paid, or a player signed to make a key difference in the prime years of his career.
But the 27-year-old can elevate his game to the next level and take on a key role, as he outlined areas for improvement at the end of the season.
[pull_quote_center]I'm working on my finishing and am always looking forward to improving my game. At the start of the season I wanted to get into double figures, which I haven't managed to do, but I'll be looking to improve that next season – Adam Lallana[/pull_quote_center]
It's far from unreasonable to expect a player of his quality to reach double figures for goals, build on chance creation and assert his influence.
He has undoubted quality and something to offer Rodgers' attack with his awareness alongside his tidy touch and ability to play off either foot effortlessly.
Adding an injection of speed to his play and improving his finishing to become more clinical and a more prolific contributor will help make that happen.

It's time for Lallana to take centre stage at Anfield – much like Coutinho, four years his junior, did last season – for a Liverpool side hopefully re-energised by an impressive batch of new signings.
A full pre-season this time round can only aid the attacking midfielder in his efforts to fire on all cylinders this term, after a year of becoming familiar with expectations and settling in at Anfield.
He was unfortunate last season with the inability to enjoy a positive start to life on Merseyside alongside numerous niggles.
But this year there is no excuse for continued struggles.
Lallana has a big season ahead of him and he must step up to the plate to become one of the Reds' main men as they look to return to Champions League football at the first attempt.
[interaction id="559bcb02529840a30ea3c27d"]
Stats via WhoScored and LFCHistory.
How can Adam Lallana improve his game to become a more central figure for Liverpool this season? Let us know in the comments below.