In less than four weeks, Brendan Rodgers has gone from a seemingly perilous position to being the one who will decide his own fate at Anfield, writes Andrew Ronan.

The signings of James Milner, Danny Ings, Firmino and Nathanial Clyne came rather swiftly; taking Liverpool supporters, whom anticipated another drawn out summer of speculation and last minute signings, by surprise. FSG are backing Rodgers.
A man who looked increasingly isolated following the departures of his assistant manager and first team coach, has been backed to the hilt by his bosses. The expected announcement that England U19 boss Sean O'Driscoll will become Liverpool's new assistant manager, though, is the clearest indicator yet that Rodgers is being given free reign.
O'Driscoll is a relative unknown, having worked with the likes of Bournemouth, Nottingham Forest and Bristol City before taking the England role. What attracts him to Rodgers is the style of football he prefers to coach. It's the same free flowing, passing football that Rodgers wants his Liverpool players to perfect.
That Rodgers looks like he's getting an assistant with the same philosophy as he suggests that FSG are allowing Rodgers more time to fully implement his blueprint on the club. It's a blueprint that has worked spectacularly at times, but has also been found out quite easily.
O'Driscoll is believed to be an introverted character who isn't too fond of the media side of things, and fonder of getting on with coaching on the training ground. That may suit Rodgers who has always been comfortable in the full glare of the media. How the Rodgers/O'Driscoll partnership works out remains to be seen.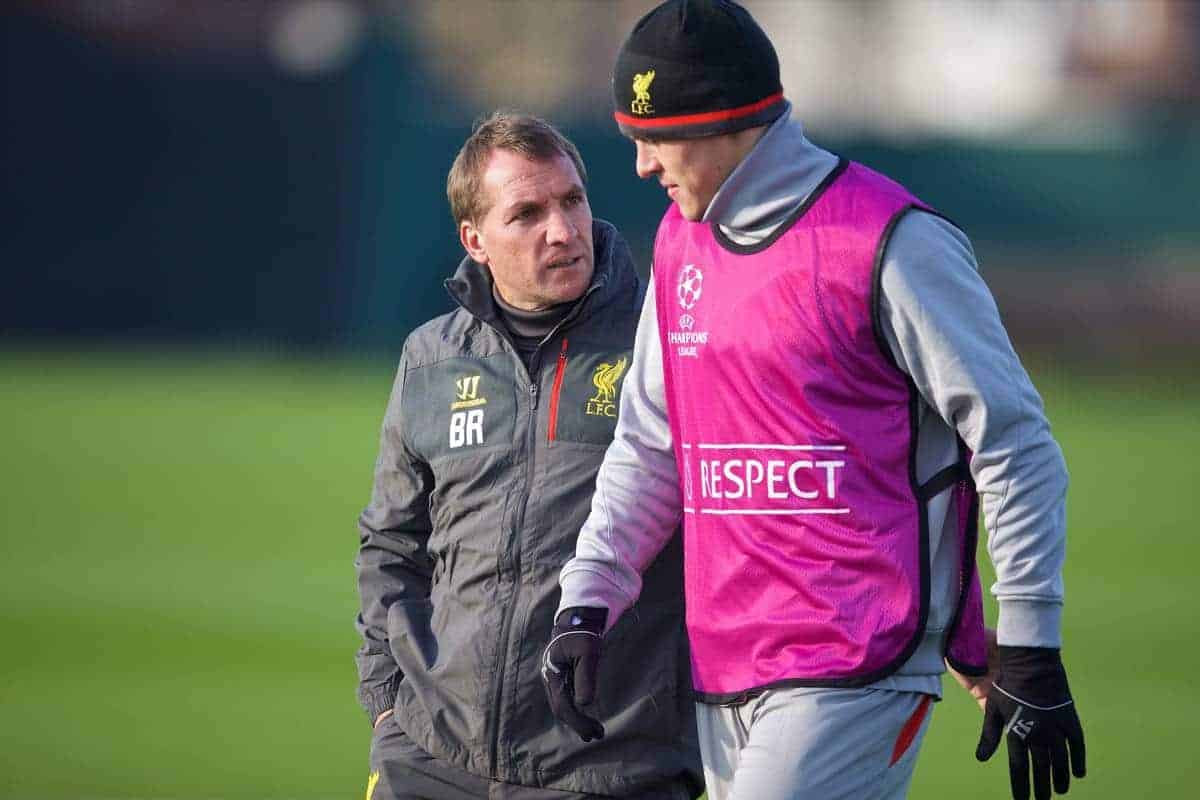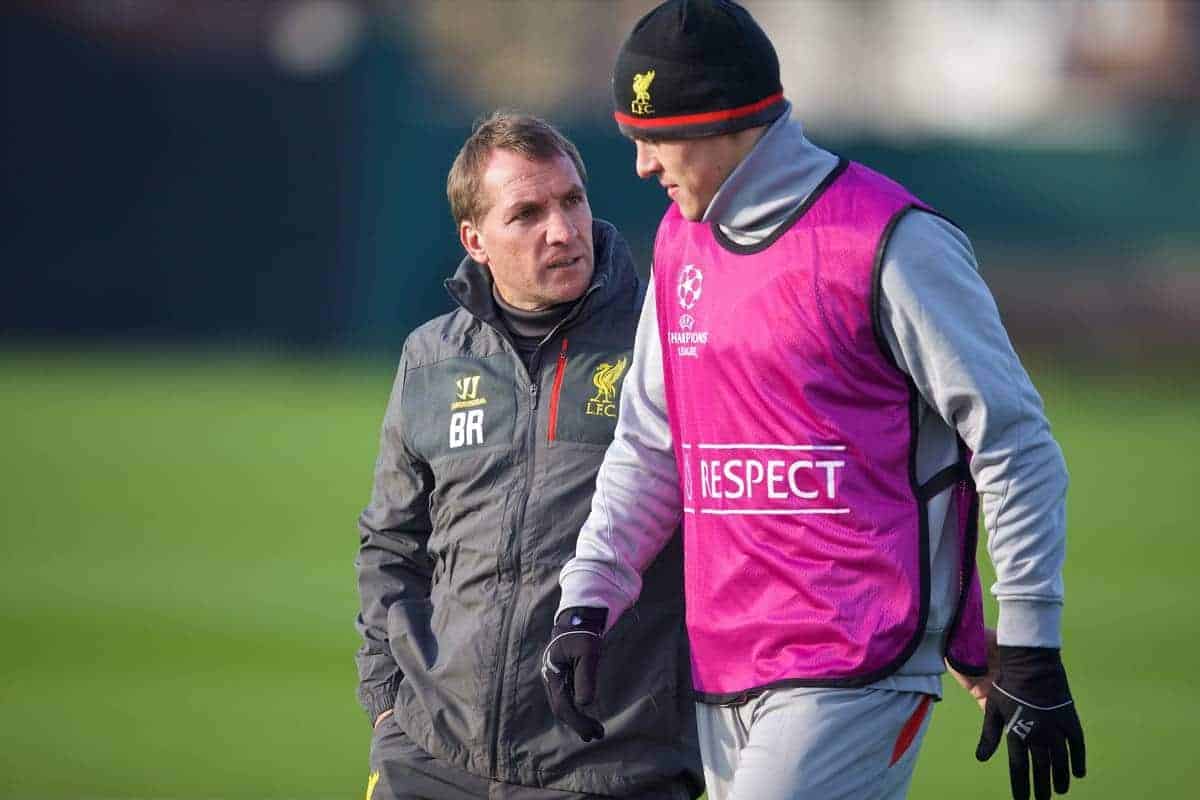 What is evident, though, is that Rodgers is being allowed another season to get Liverpool back on track.
Near the end of last season, he talked of the need to sign marquee players and a lack of experience in the dressing room. And while the workings of the transfer committee are still a mystery, Rodgers has had some say on the players who have come in.
He's signed experience with Milner, and he's gotten his marquee signing in the shape of Firmino. Danny Ings and Nathanial Clyne are also two decent players whom should be able fit into Rodgers' way of playing.
So, the Liverpool manager has no excuses with the new season just over five weeks away. A new centre-forward is expected to arrive to spearhead Liverpool's new look attack. Whether it's Christian Benteke remains to be seen, but given that there are two full months left until the transfer window closes it would be very surprising if a new striker doesn't arrive.
Who knows, perhaps Ian Ayre will continue to play a blinder and bring in someone like Alexandre Lacazette. For Rodgers, though, his moment of truth beckons.
If the transfer committee do fail to sign a striker Rodgers can't use that as an excuse should Liverpool have another poor season. This isn't like last season when he only had one striker – Daniel Sturridge – who suited his system. Mario Balotelli, Fabio Borini and Rickie Lambert were never going to stretch defenders the way Sturridge does (when fit).
If Sturridge is going to have another season plagued by injuries, the alternatives this time around are much more appealing, even if they're not world class. Firmino, Ings and Divock Origi (let's not forget him) are far more mobile and better technically than the three stooges from last season.

Rodgers' midfield is, arguably, better than last season's edition. Emre Can is expected to move from makeshift right-back to his natural centre-midfield position, and he will bring a more physical presence than Lucas or Joe Allen can provide.
Jordan Henderson will surely benefit from having Milner alongside him who, let's be honest, will provide more energy in the centre of the pitch than Steven Gerrard did last season. [td_ad_box spot_id="custom_ad_3″]
The wing-back positions will improve with the addition of Clyne and the long-awaited return of Jon Flanagan, and, of course, the departure of Glen Johnson.
Perhaps the centre-half berths can still be a cause for some concern, as Kolo Toure and Dejan Lovren aren't exactly top-class competition for Martin Skrtel and Mamadou Sakho. Joe Gomez has come in from Charlton, but at 18 years-of-age it would be a surprise if he was thrown in at the deep end.
Rodgers, though, is swimming in the deep end. His employers have allowed him time and right now he has enough tools at his disposal to make Liverpool seriously challenge for a coveted top four spot. Should he fail, FSG surely won't be as forgiving or generous as they have been since that hammering at the hands of Stoke.
Rodgers' hands are back on the steering wheel, and it's on his shoulders to make Liverpool a force next season.