When Roberto Firmino was officially named the Reds' new No.11 recently, a strange thought crossed my mind: where have all the number eleven's actually gone?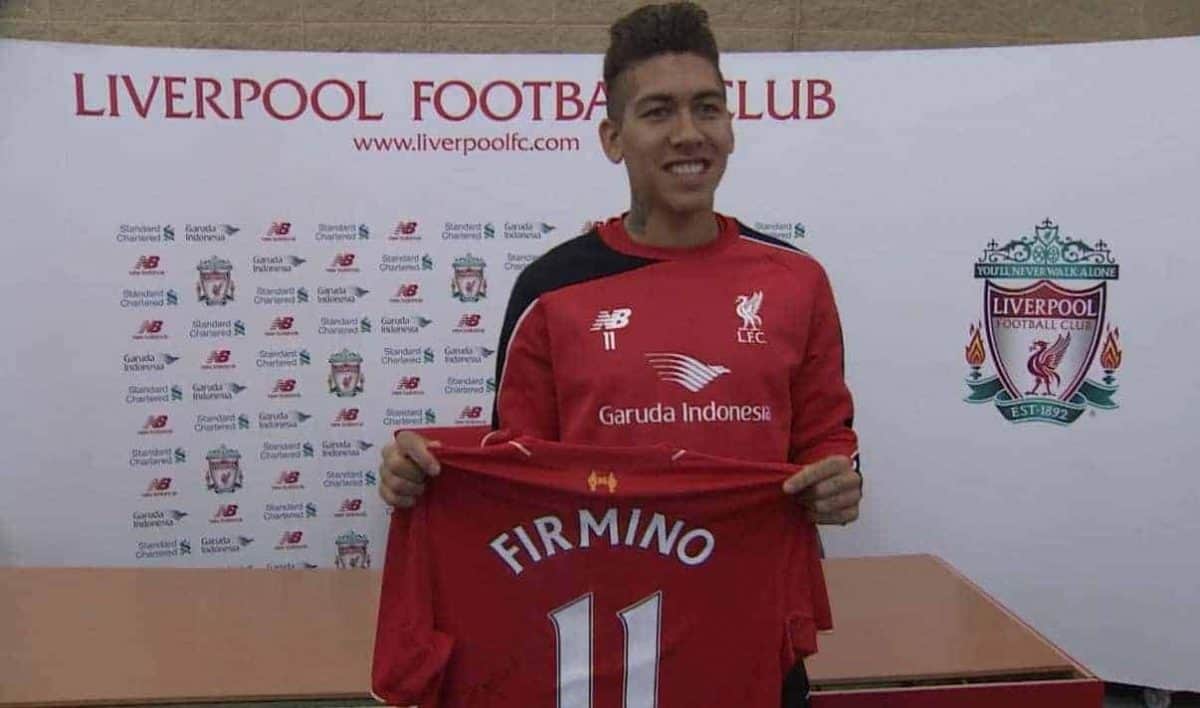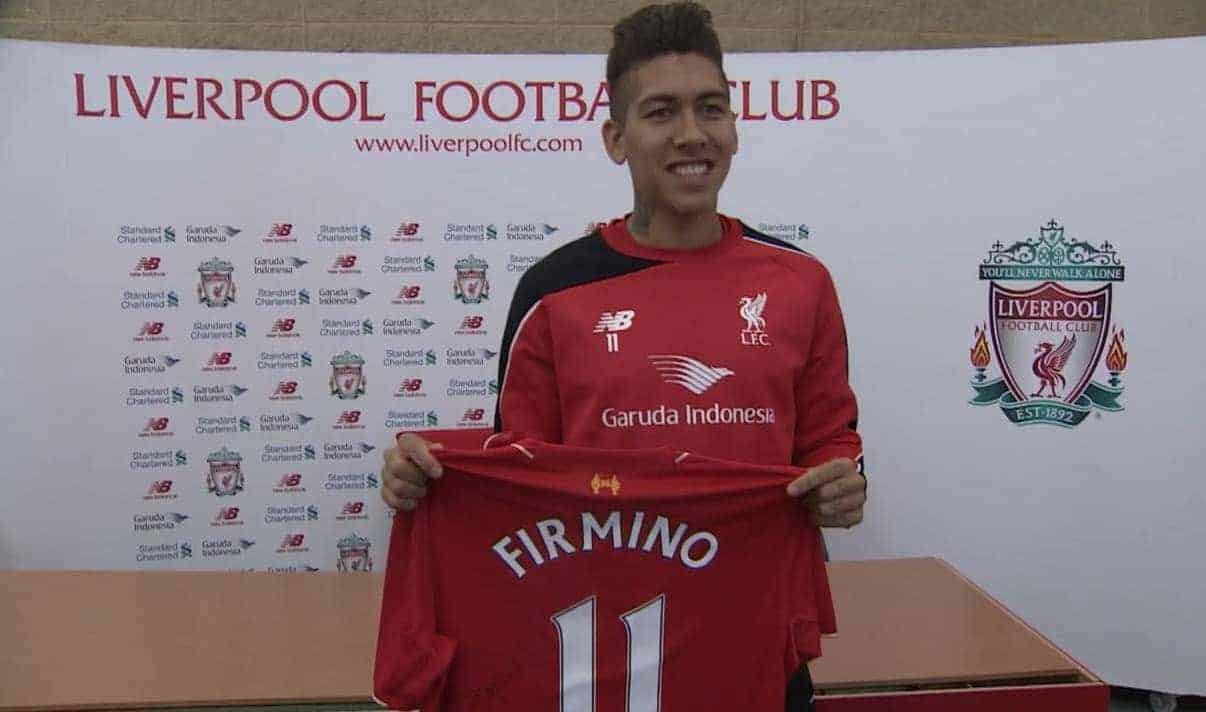 I'm not referring to the quintessential left-winger, like John Barnes or Ryan Giggs in their pomp – they died out a long time ago – but more-so the desire to actually wear the number eleven jersey, particularly at Liverpool.
In an age where ridiculous squad numbers seem all the range, actually having a shirt number between one and eleven nowadays seems few and far between. Obviously, when the Premier League emerged back in 1992 squads and squad numbers became much bigger and more elaborate. The game was changing and becoming faster, and players were succumbing to injury and suspensions more often. Clubs and managers needed to employ more players, simple as that.
Call me old-fashioned!
When new signings Nathaniel Clyne and James Milner took on the No.2 and No.7 shirts respectively this summer, I was more than happy. Two new players (whom will go straight into the starting XI) opted for more traditional shirts – which is the way it should be. Some players will literally pick any number whilst others, like Danny Ings (whom instead went for No.28), want to earn the right for a more prestigious number – fair play to the guy I guess.
It just baffles me though as to why other players, such as expensive, first-choice starters, elect to wear silly numbers instead of more traditional ones. It just doesn't seem right! When Mario Balotelli signed last summer he could have chosen No.11, instead he went for his more familiar, and 'luckier' No.45 – madness.
Now that I've gotten my rant out of the way back to Liverpool's new No.11 – and what an exciting prospect too.
In the dark ages
Looking back over the years the No.11 hasn't quite had the fame or fortune at Liverpool that other one to eleven numbers have had. The shirt's certainly had some wonderful names occupying it such as Ian Callaghan, Terry McDermott, and Graeme Souness. However, only the latter can really lay claim to the number eleven.
Yet when you think of the No.7 you instantly see a Kevin Keegan, Kenny Dalglish, or a Luis Suarez. Or, with the No.8, a John Aldridge or a Steven Gerrard. With the No.11 there's Mark Gonzalez? Not the same really.
As the game has evolved, it's as though everything to do with the number has become unfashionable. Its natural position has practically disappeared (except if you're Roy Hodgson), whilst those unlucky enough to be shoved out onto the left in the past (think Paul Scholes or Danny Murphy for England) have left the pitch (and their respective international careers) in a huff.
It seems no one wants to be associated with the No.11 anymore.
Neymar and Gareth Bale are doing their best to make it more hip, but everyone still really wants to be a No.7 or a No.10.
At Liverpool more recently, it's not all been doom and gloom. Jamie Redknapp wore eleven during the late nineties, whilst Robbie Fowler donned the double digits briefly when he returned in 2006. Yet since then it's been passed around like a dodgy pint – Albert Riera, Maxi Rodriguez, and Oussama Assaidi to name a few.
The biggest shun for the number however, came back in 2003 when Vladimir Smicer was 'relegated' to No.11 after Harry Kewell signed for the club. Vladi had occupied the No.7 shirt since 1999 but politely gave it up for the Aussie – taking on the less-fashionable No.11 instead.
Thereafter, Smicer's time in the first team dwindled, and he was eventually on his way out – though he did notch in Istanbul wearing eleven so maybe that's something?
Yet it didn't get much better for the shirt as a few years later Yossi Benayoun gave it up at the start of the 2008/09 campaign – opting instead for his more familiar No.15.
It's as though not many players actually want to wear the No.11. Perhaps it's cursed.
A new hope?
Since Maxi Rodriguez left the club back in 2012, an actual Liverpool No.11 has only been seen on twelve occasions – thanks in part to Assaidi's disappointing spell on Merseyside.
Hopefully, we now have a real name to bring the number out of the LFC shadows. Roberto Firmino could make it his own. He's skilful, tricky and can score goals. If he hits the ground running at Anfield we could see a surge in No.11's being sold in the club shop. When was the last time that happened?
In some respects the Brazilian doesn't have the weight of a prestigious number on his back so in essence he's free from any historical burden. Yet all eyes will be on the forward as he aims to bring the No.11 out of the wilderness.
Fingers crossed for Firmino – let's hope he does it.