Liverpool have agreed the £49 million sale of Raheem Sterling to Man City, with the deal set to be completed in the next 24 hours, Liverpool fans are pretty happy with the huge fee.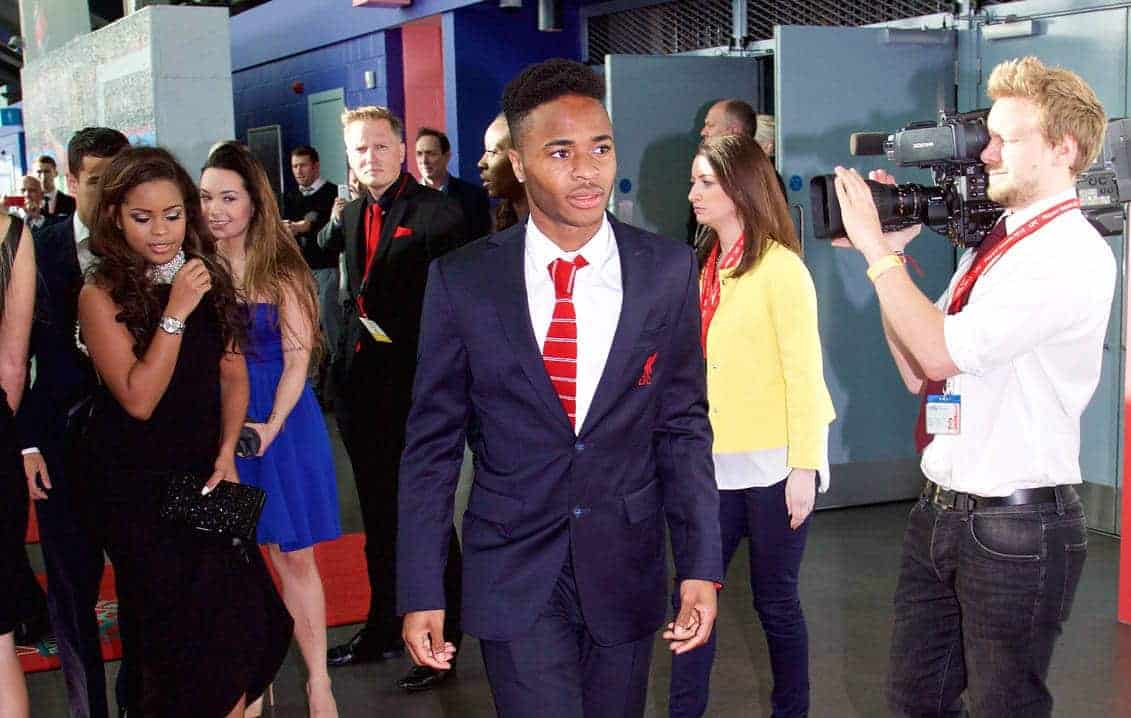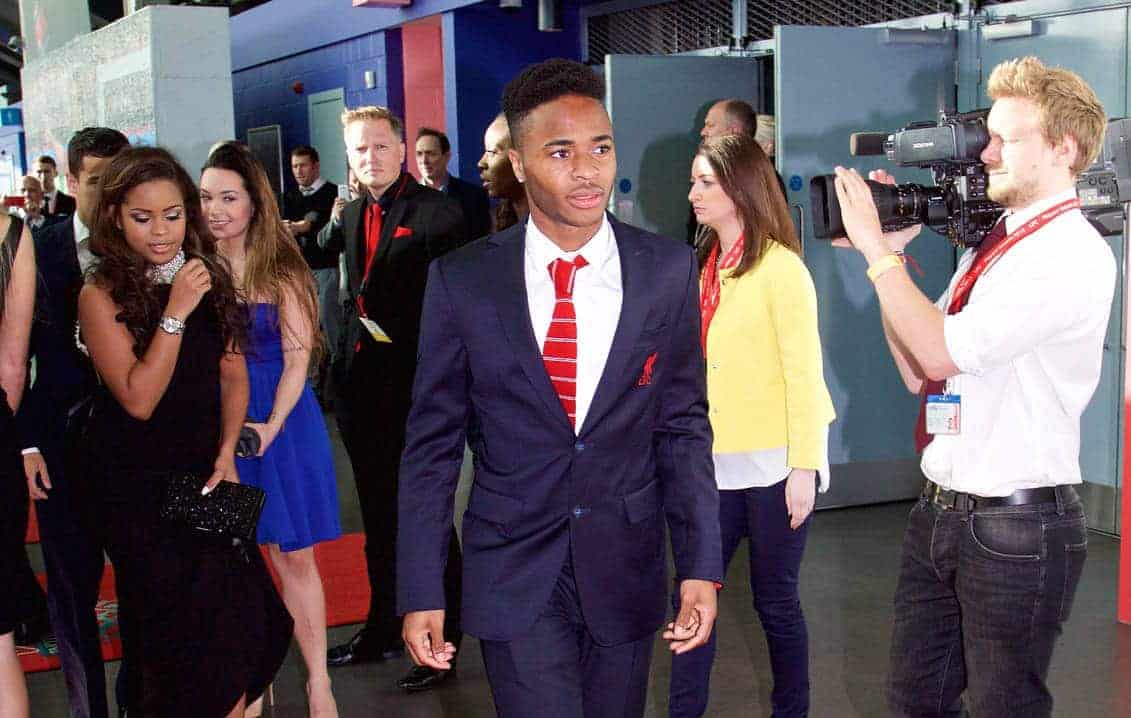 It's reported that City will pay an initial £44m, with £5m more in add-ons, and Sterling will pocket £200,000 per week.
Much of the attention is, of course, on the huge fee – with most believing Liverpool have done good business to get a potential £49 million for the wantaway attacker.
Now, attention turns to how Liverpool will spend the cash – but with QPR due 20% sell on fee and many expecting the Reds to now firm up their interest in Christian Benteke, the money will be gone pretty fast.
Have the funds to go after genuine talent now so we must make sure we do. No wasting big money on people like Benteke. #LFC

— Ben (@bm12s) July 12, 2015
Suspect most of what's left from the Sterling deal (after QPR get theirs) will go on Benteke. A nice player, but it's all a bit meh.

— Simon Clancy (@SiClancy) July 12, 2015
That transfer fee for Sterling puts him just into the top dozen most expensive players ever, not adjusted for inflation.

— Nick Harris (@sportingintel) July 12, 2015
Love that it's £49m. Like when Alan Partridge bids £374k on a £375k house.

LFC will have just felt sorry for City by now.

— Robert G (@RobGutmann) July 12, 2015
I think Sterling can grow into a great player – but he isn't there yet – £49m and £200k a week on the possibility is a mad risk. #LFC.

— Si Steers (@sisteers) July 12, 2015
https://twitter.com/briankettle/status/620284245806829568
ILLOK in the forums:
I think he'll do well for City.

That said, I don't think it's a bad move from us. He's never shown any particularly amazing form when played out wide and we've got a few good central attacking midfielders now. Ibe was easily as good a winger as Sterling based on last seasons performances.

This won't leave a hole in the side like Suarez did, or Alonso or Mascherano. It's not comparable at all really, we already have ample replacements for him.

Could be a very good player but I'm really not sorry to see him go at all. Always suspected something like this would happen with Sterling.
https://twitter.com/M_Sweeting/status/620288984577638400
£49m for Sterling is a ridiculous amount of money and #LFC would've been stupid not to take it if he won't extend his contract.

— The Redmen TV (@TheRedmenTV) July 12, 2015
https://twitter.com/Supp_Bel/status/620286990391595008
Gutted when Souey, Rush, Macmanaman, Fowler, Masch, Xabi, Torres & Luis left. Sad when Reina, Arbeloa, Owen went. Sterling? Relieved. Happy.

— Matthew Sproston (@spros1) July 12, 2015
Great to get this Sterling stuff out of the way before the tour, unwanted distraction in an otherwise positive summer for #LFC.

— Jack Lusby (@jacklusby_) July 12, 2015
Of course, the opinion of the sale of one of England's brightest talents depends on who you support and some non-LFC fans now anticipate the 20-year-old thriving in new surroundings.
https://twitter.com/The_W_Address/status/620283292215078913
And while there's relief at the sorry episode finally being over, there must be concern that Liverpool continue the trend of selling their better players.
But the ongoing theme of selling our best players continues in the background. Summer after summer. Great business for everyone but the fans

— wonitfrombrock (@wonitfrombrock) July 12, 2015