Reports that Liverpool have frozen several players out of their training sessions and pre-season plans, and in particular Mario Balotelli, have divided opinion among supporters.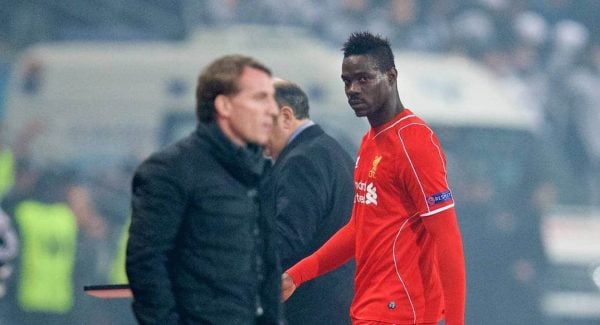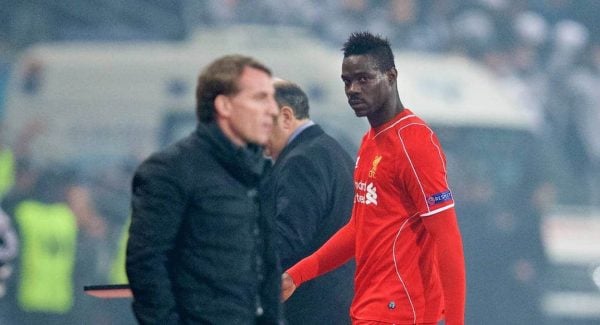 Balotelli, Fabio Borini and Jose Enrique have all been training separately from the rest of the players and weren't included in Liverpool's squads for pre-season games in Thailand, Australia, Malaysia, or this weekend's games against Helsinki and Finland.
David Maddock of the Daily Mirror even suggested Brendan Rodgers has made the Italian striker his seventh choice up front, behind even youngsters Jerome Sinclair and Sheyi Ojo.
It is a clear statement from Rodgers to all three players that they are surplus to requirements at Anfield.
Balotelli made 28 appearances in all competitions for the Reds since signing from AC Milan last summer, scoring just four times. Fellow countryman Borini saw his opportunities dwindle after he rejected moves to Sunderland and QPR last summer — the 24-year-old made just 18 appearances, netting once last season. Due to major injury problems, Enrique made just nine first-team appearances in 2014/15.
But it is the handling Balotelli that has caused the most debate among fans, with opinion split over whether he's ever been given enough of a chance at Liverpool or if freezing him out is the best way to handle things.
[interaction id="55b75c61b41a2ec513ce1534″]
We've rounded up some of the best opinion from both sides of the argument. Let us know your thoughts in the comments section below or to @thisisanfield on Twitter. Follow us: Follow @thisisanfield

Some players don't work out. You never know the story as to why so no point in speculating. The challenge for #LFC is to stop it happening

— Ritchie (@JohnRitchie84) July 30, 2015
Balotelli, Enrique and Borini made to train separately from the rest of the squad. Classy.

— Joseph Cousins (@JCuzzy1) July 30, 2015
Lovely division of the fanbase on the Balotelli story.

As long as we win our first six games the infighting between fans shouldn't last.

— Jim Boardman (@JimBoardman) July 30, 2015

Mr Man in the comments:
Understandable in the case of Borini as we wanted to sell him last season and he refused to go, but what has Mario actually done wrong? He played poorly, but no worse than the likes of Lovren who will probably be given another season as 1st choice CB, and Balotelli was being played in a system that clearly didn't suit him. Don't get me wrong, I think we should sell him but he doesn't deserve to be embarrassed like he has been.
People don't seem to realise Rodgers played the wrong system week in week out with Balotelli, playing him upfront on his own…

— Pike ?? (@ThomasHall99) July 30, 2015
Balo works best it a front two, that was no secret prior to signing him and in my eyes he's never been given a proper chance

— Kirsty (@LFCKirstyLFC) July 30, 2015

Ardash Goenka in the comments:
This is unacceptable for Liverpool Football Club. Players, good or bad deserve respect until they show disrespect like Sterling. And this is not the first time a player has been treated badly at the club. Very poor behaviour from Rodgers.
Rodgers ruining the unbelievably talented and amazing Balotelli. Thank god all these good managers are lining up to take him away eh?

— David Thomas (@dvdthmsdt) July 30, 2015

Tontoblink in the comments
To single Balo out is unfair, deserving of criticism. We slay Sterling for asking to leave yet treat other players like garbage. Hardly good enough man management.
Get shot of Balotelli. Had hoped it'd work. But it simply won't. It's just too much effort

— Paul Little (@little_football) July 30, 2015

https://twitter.com/jwsldn/status/626877225070141440

Not a fan in the slightest of this freezing out thing we're rolling with. They've done nothing to warrant such treatment (that we know of).

— Viktor Fagerström (@ViktorFagerLFC) July 30, 2015

https://twitter.com/CalvLyfeson/status/626875831630069760