The latest in our Liverpool Lifetime XI challenge series is This is Anfield columnist Aaron Cutler, whose lineup is a feast of modern-era talent.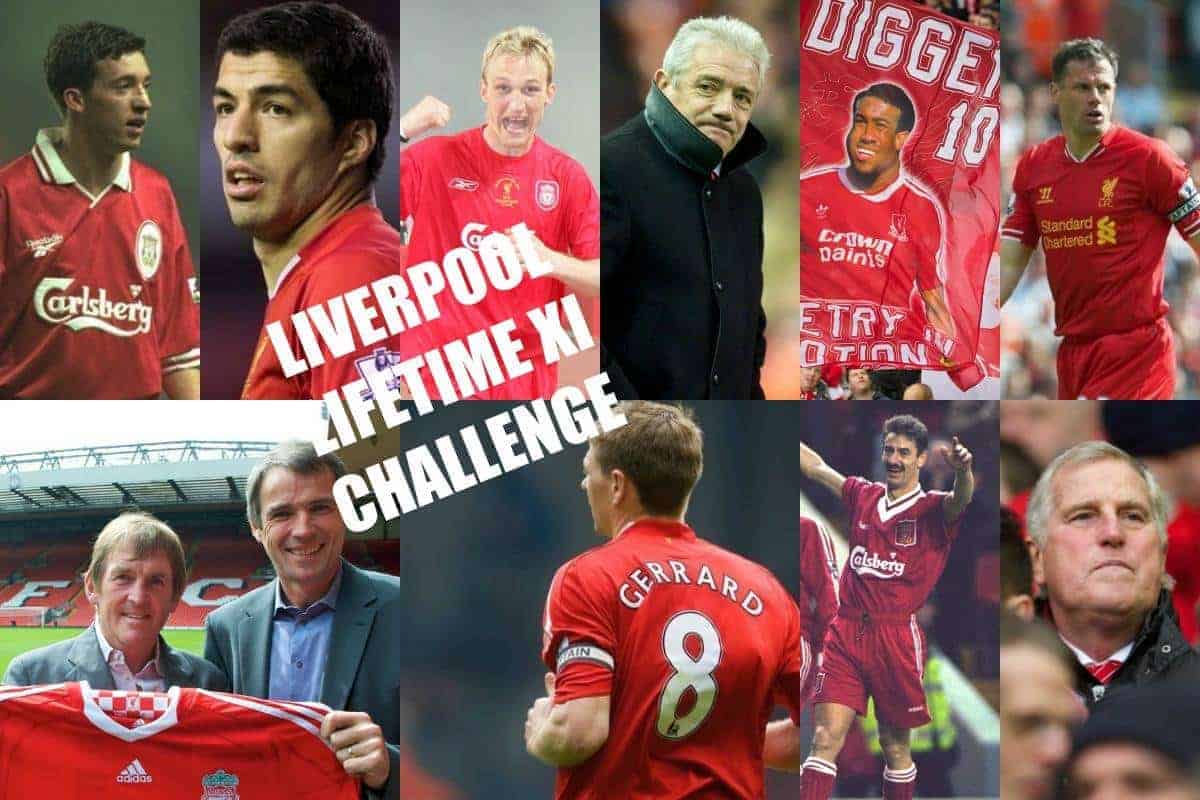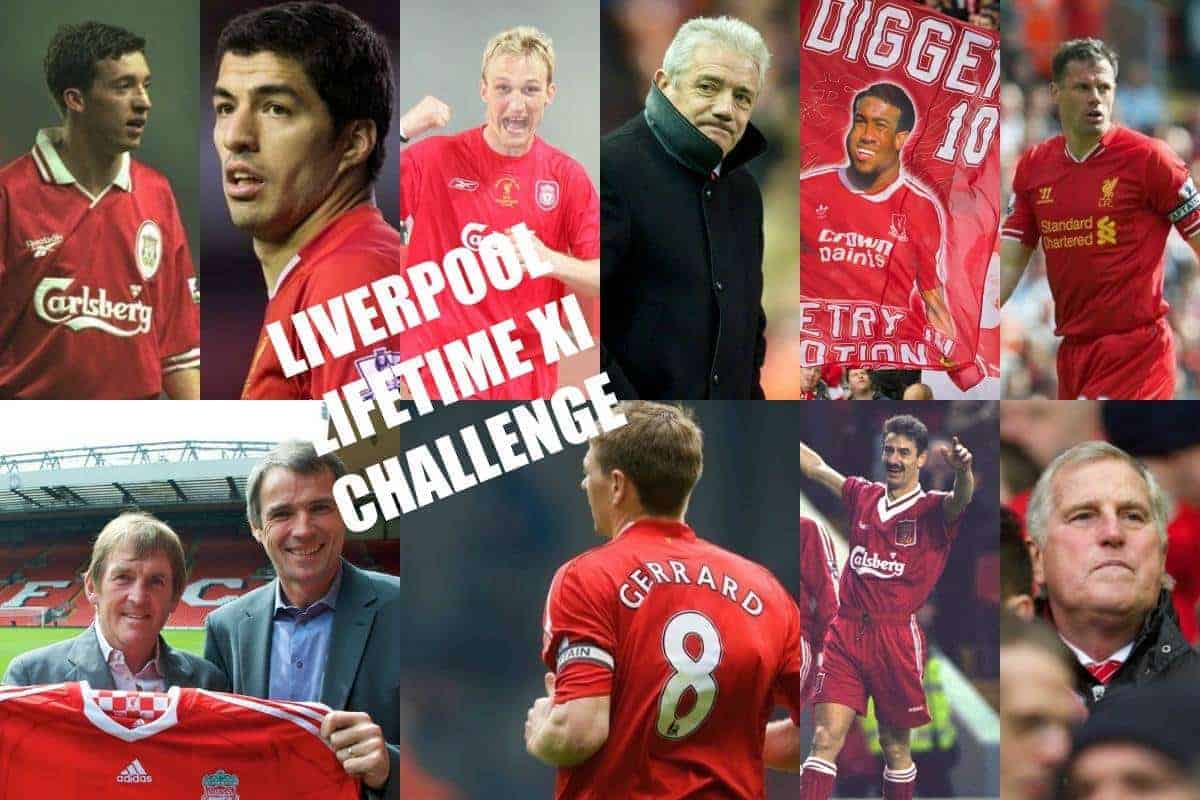 Lifetime XI challenge rules: Pick a team of players that you've seen play in your lifetime.
Pepe Reina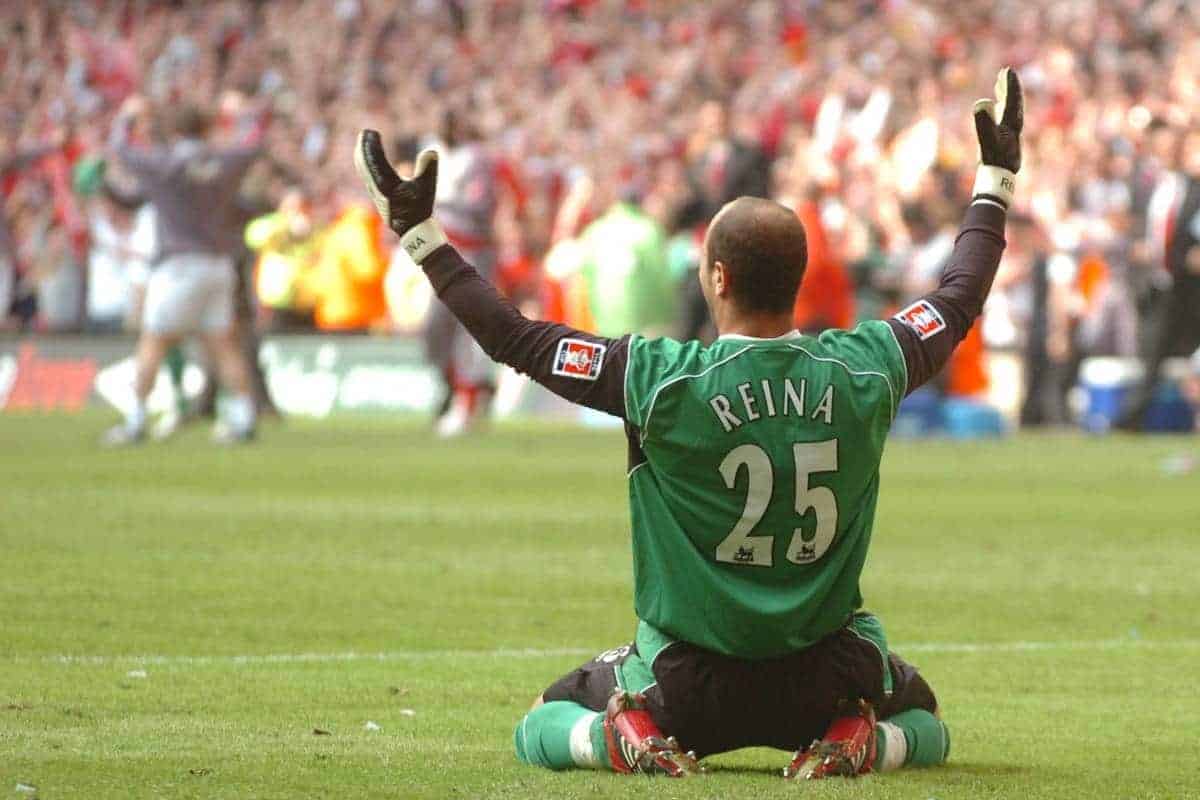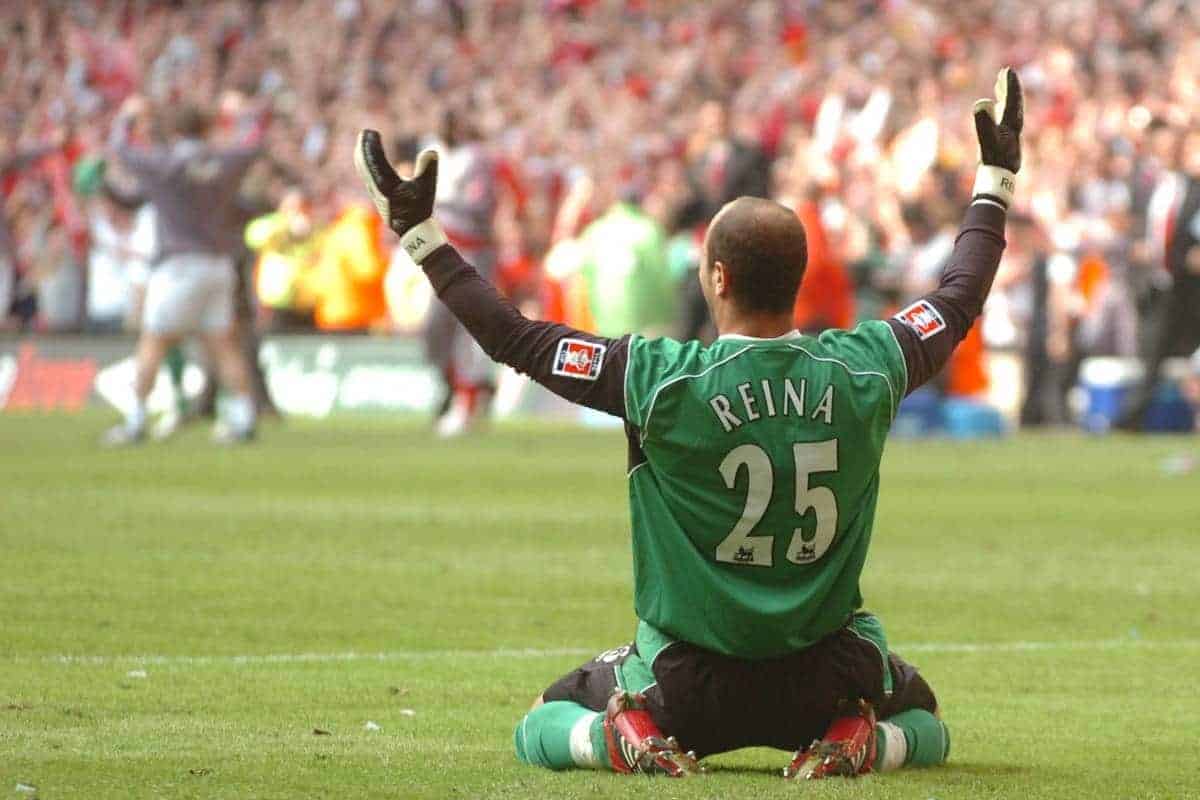 Between 2006 and 2010 Pepe Reina was one of the best goalkeepers in world football. A modern-day stopper, he redefined the role, pairing the customary traits of a typical No. 1 with great distribution and fine footwork.
Athletic, vocal and consistent, Reina formed part of a formidable backline, one whose collective resistance earned three Golden Glove awards. In time complacency crept into his game, culminating in fewer saves beyond the routine.
Nevertheless Pepe's infectious personality and selfless loyalty assure him a place in Liverpool folklore.
Markus Babbel
Illness cut short Markus Babbel's Liverpool career but his one full season was decorated with such quality he warrants a place in my XI. Acquiring the German international was a big coup for the Reds and one that symbolised a desire to mix it with the elite.
A nominal centre-back, Babbel spent the majority of the Treble season at right-back, where his reliability somehow saw off the challenge of one Rigobert Song.
A classy player steeped in success his winning mentality rubbed off, and he aided victories with a handful of crucial goals.
The onset of Guillain-Barre syndrome brought a premature end to his Anfield career but like Gary McAllister his herculean efforts in 2000/01 etched him into Kopite affections.
Jamie Carragher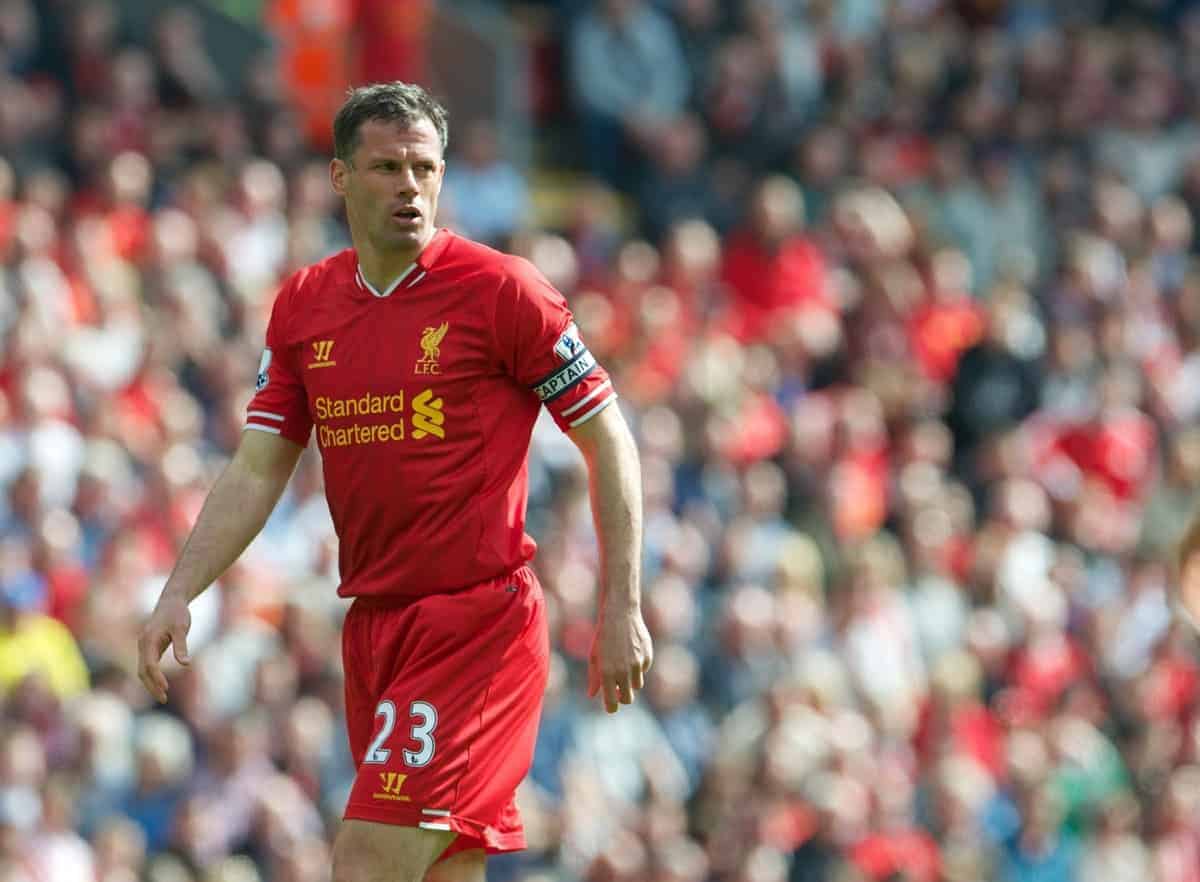 Carra, despite clocking up 737 appearances, remains underrated by the wider football public. The latter recognise his commitment, loyalty and staying power but often gloss over his general ability.
This is a huge oversight as at his peak Carragher was a match for any defender in Europe.
His fear of losing underpinned a steely combativeness, fine organisation skills and an innate ability to sense danger.
A captain in all but name he glued a resolute back four together, his legend secured both en route to and at Istanbul.
Sami Hyypia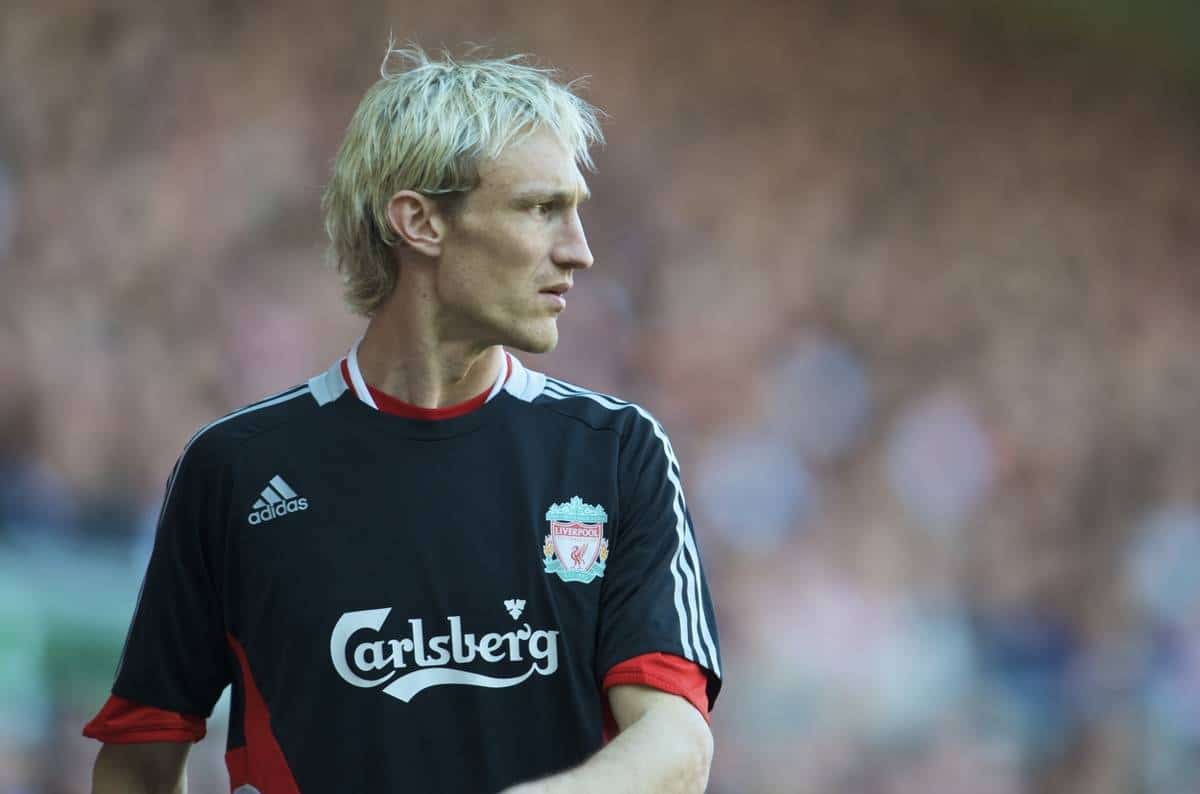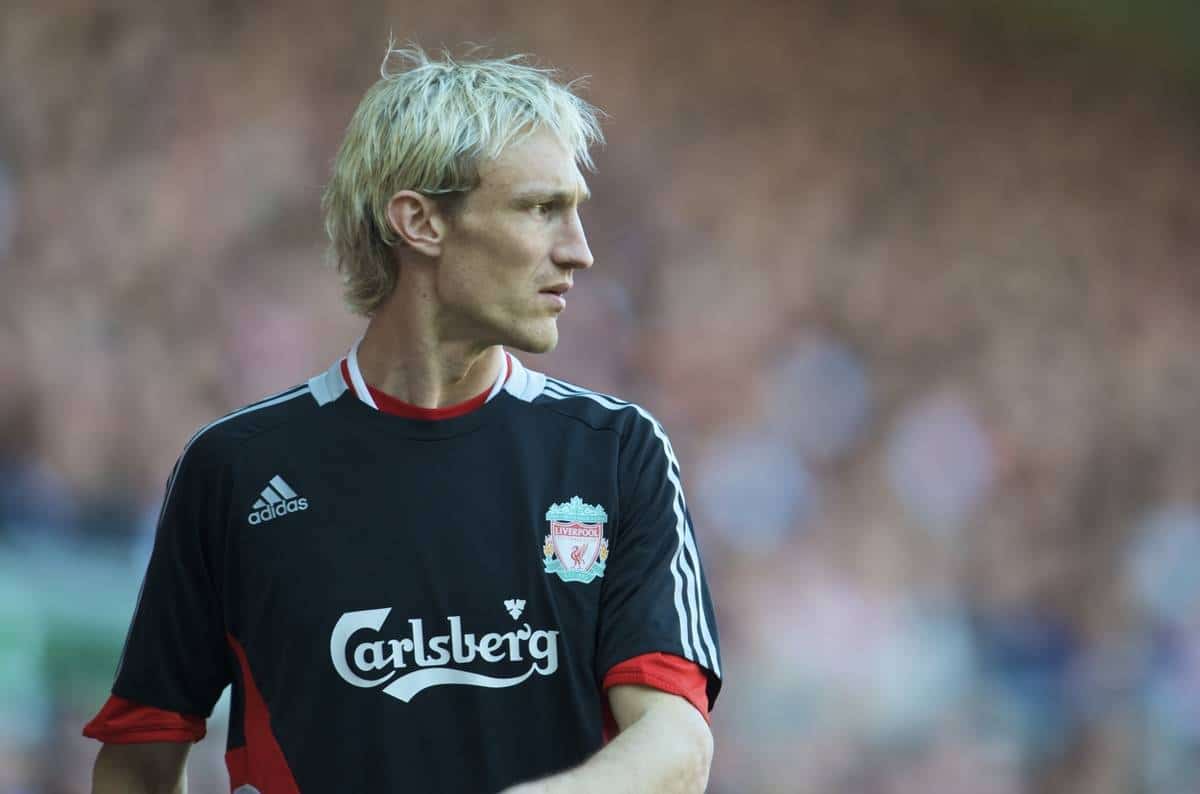 Sami Hyypia cured Liverpool's defensive ills overnight. A relative unknown he graced the Anfield turf with the assuredness of a seasoned pro, producing performances worthy of such confidence.
Composed and authoritative Hyypia commanded not only his penalty area but its surrounding airspace. A friendly giant he soon won the hearts of all Kopites, popularity that grew further still following a number of picture-book goals.
A fixture of both the Treble and Champions League-winning sides he also played his part in the 2008/09 title challenge, a testament to his longevity.
John Arne Riise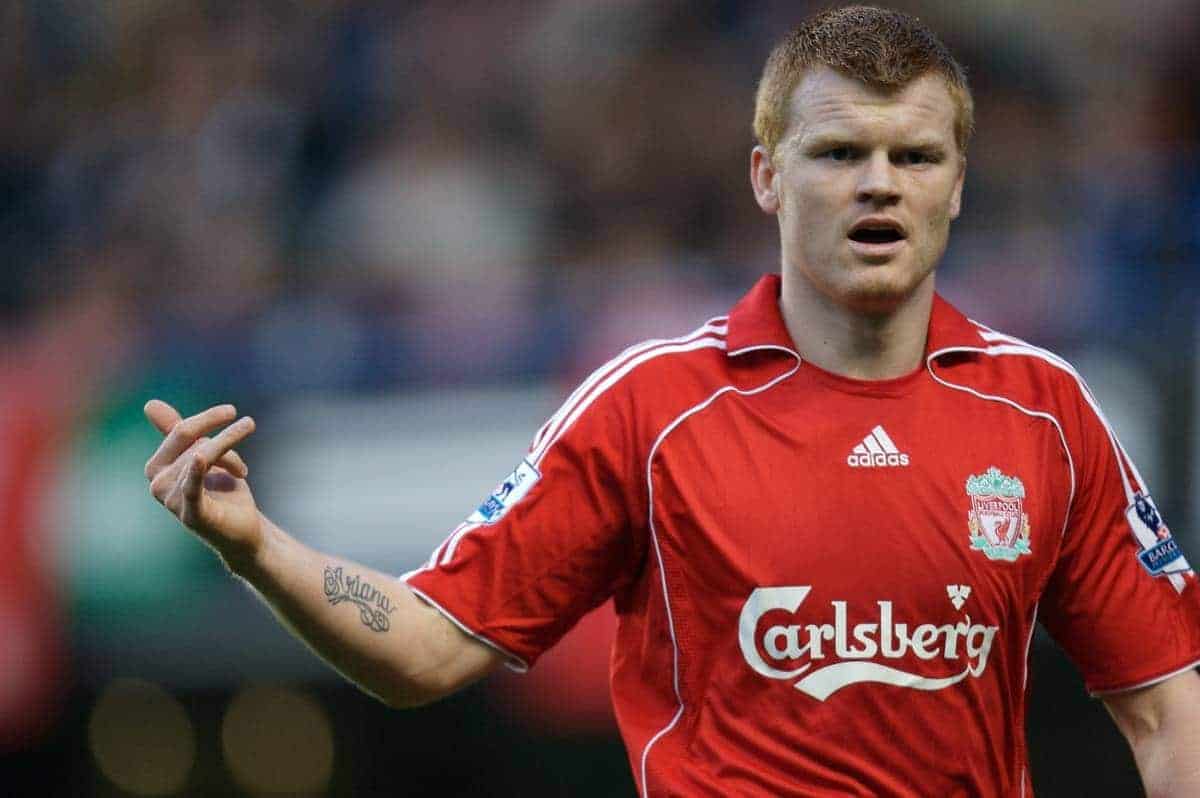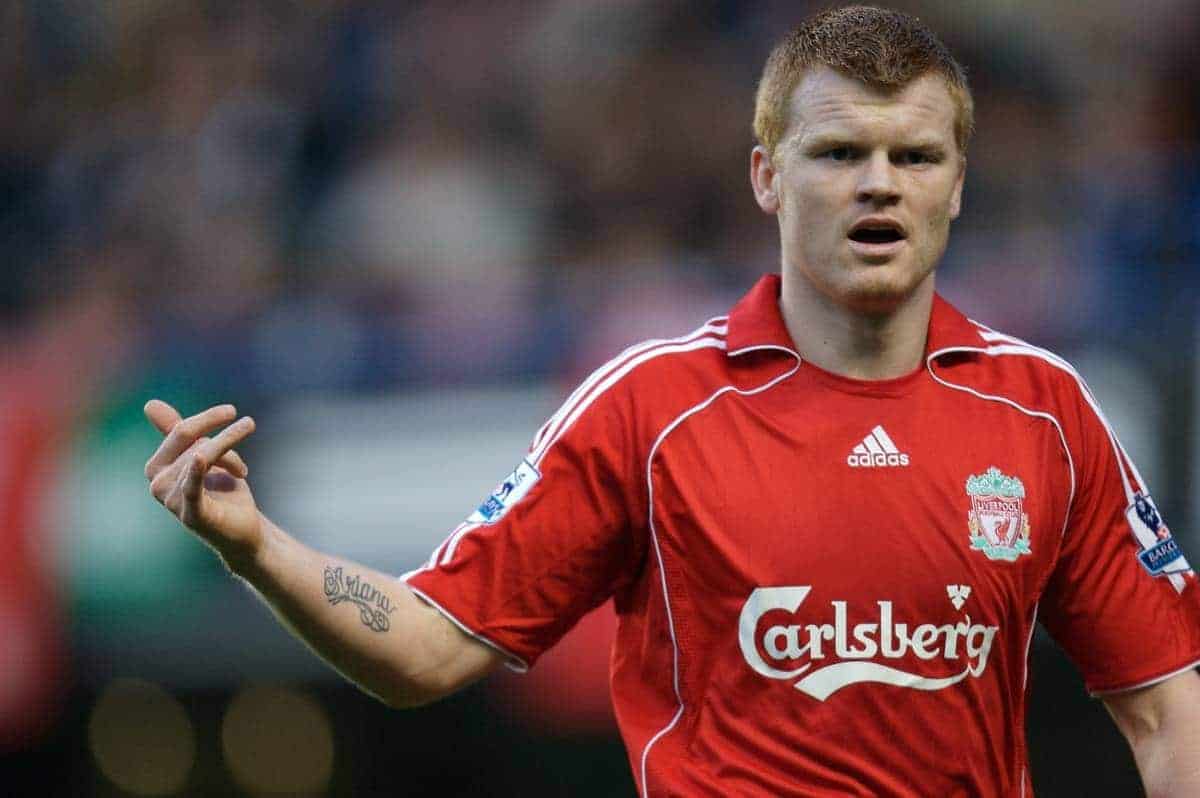 I'm not convinced Liverpool have ever possessed a top quality left-back in all my time following them. Indeed I wrote an article last season debating just that.
Nevertheless of all occupants John Arne Riise heads a dubious list.
The Norwegian could be one-dimensional and defensively erratic but his hammer of a left foot lit up many an occasion.
Riise was flawed but his rocket of a free-kick against Manchester United and the DJ Otzi chant it spawned parachute him into this list. A willing golf buddy too by all accounts.
Dietmar Hamann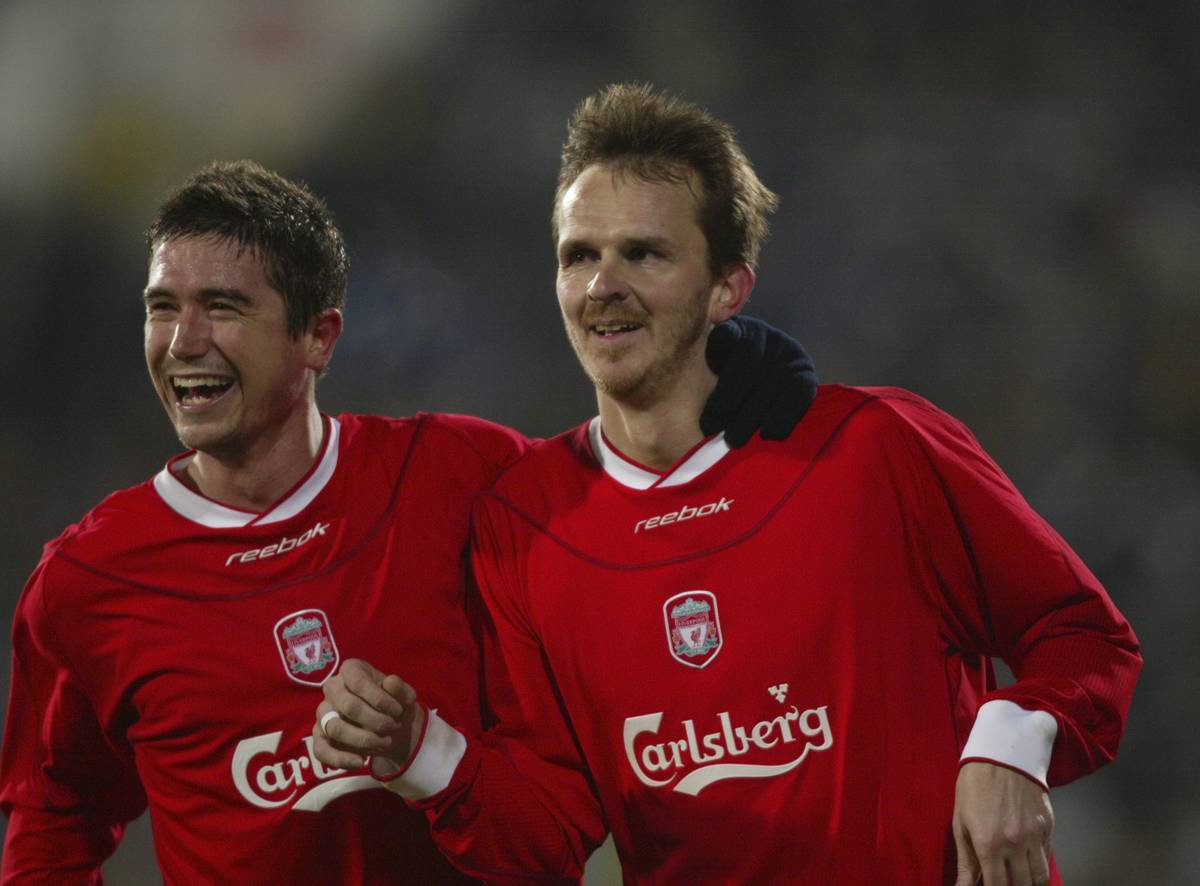 The Kaiser just edges Javier Mascherano at the base of my midfield. Coolness personified he could manage games quite expertly, quickening and slowing the tempo accordingly.
A wise head, his importance can be gauged from two games in particular. The first of these came in 2002/03 when the Reds were on course to reach the Champions League semi-final.
Leading Leverkusen courtesy of the away-goal rule Gerard Houllier inexplicably withdrew Hamann – an act out of keeping with his cautious managerial style. Needless to say the house fell in.
The reverse effect happened in Istanbul when Hamann was sent for at half-time and charged with shackling Kaka. Instrumental to the Italian's early dominance the Brazilian was suddenly relegated to the periphery. The Didi effect.
Steven Gerrard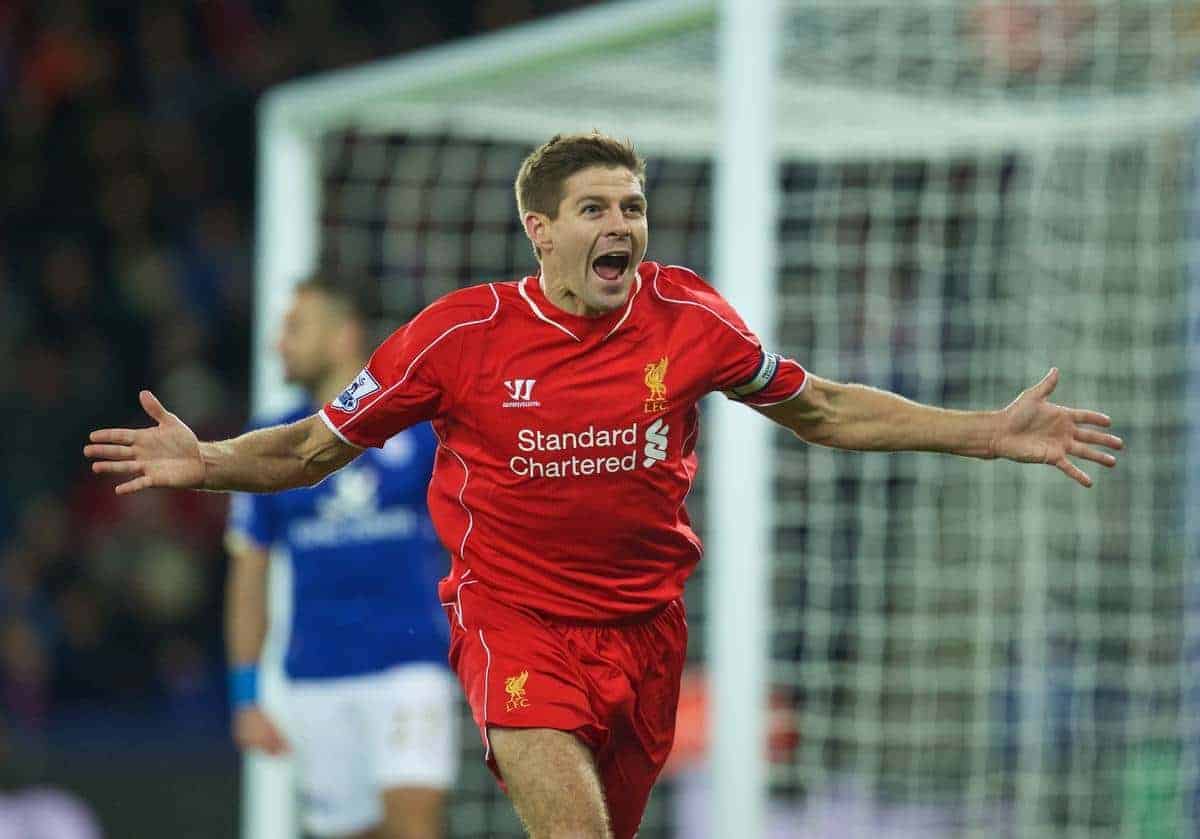 Unquestionably the greatest Liverpool player of my lifetime. Pundits often debate his ability in relation to Messrs Keane, Scholes and Lampard – tired and lazy comparisons. For what sets Gerrard apart is he had the star qualities of the aforementioned and then some.
He could tackle like Keane, pass like Scholes and bag hatfuls in the vein of Lampard. He was the complete midfielder.
No one player has had a greater impact on a team in the history of English football. A real-life Roy of the Rovers, he single handily fought off obscurity: an insurance policy we can no longer count on.
Xabi Alonso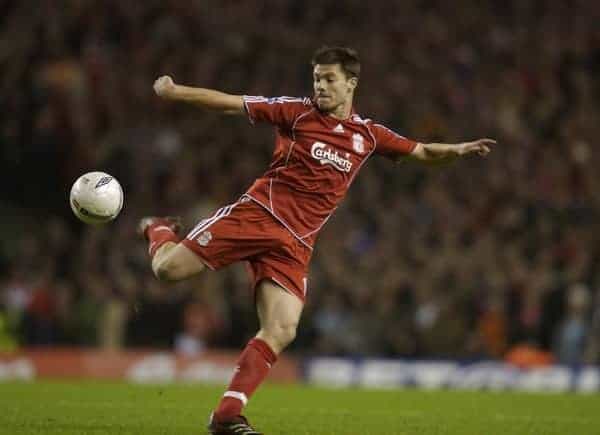 A masterful midfielder with a passing range to rival the very best. From day one he oozed class, adding a creative and cultured dimension to Benitez's regimented team. A fruitful go-between from defence and attack Xabi could unlock doors padlocked by the dourest of managers.
Integral to the Champions League and FA Cup successes of 2005 and 2006 respectively he then suffered an uncharacteristic dip which saw Liverpool – or rather Benitez – attempt to cash in.
Thankfully neither his departure nor the corresponding swoop for Gareth Barry materialised, allowing him to inspire a title assault the following term.
Our near miss was compounded by his subsequent leaving, ending any chance of toppling United.
Steve McManaman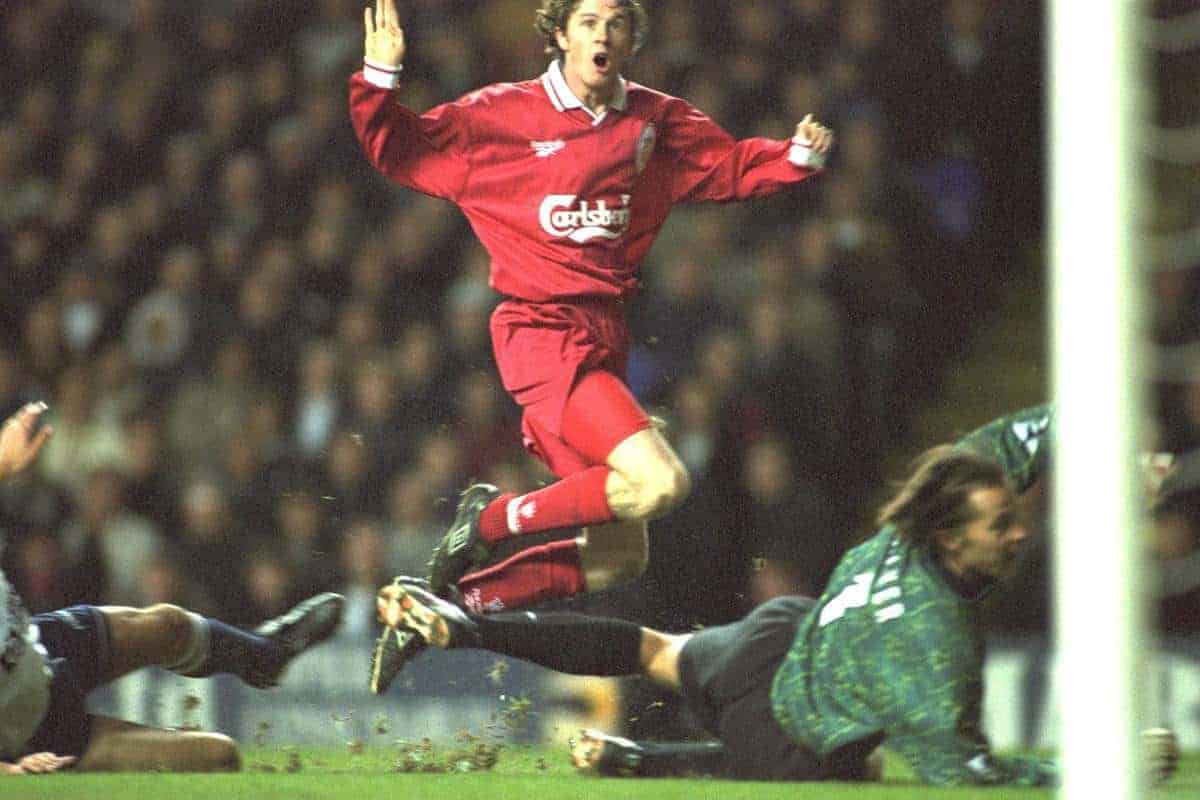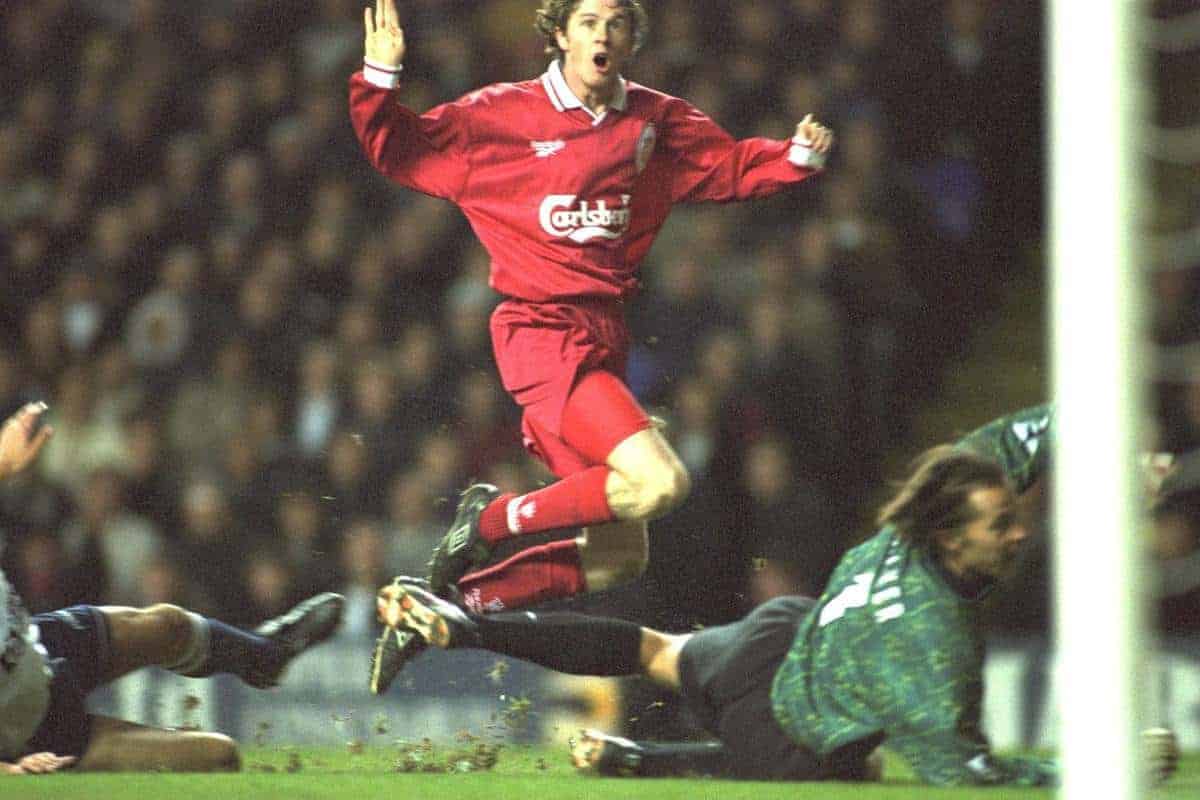 Macca left under a cloud, an act which taints his legacy. Nonetheless he was a terrific player for the Reds and the real creative spark in a gung-ho 90s side.
Mazy runs could lead to crucial goals or dead ends aplenty but his trickery and willingness to commit players was sheer box-office.
McManaman's deficiencies were debated long and hard, unfairly in my eyes. He was a wonderful player whose class carried through to Real Madrid, wherein he vindicated that controversial career choice.
Luis Suarez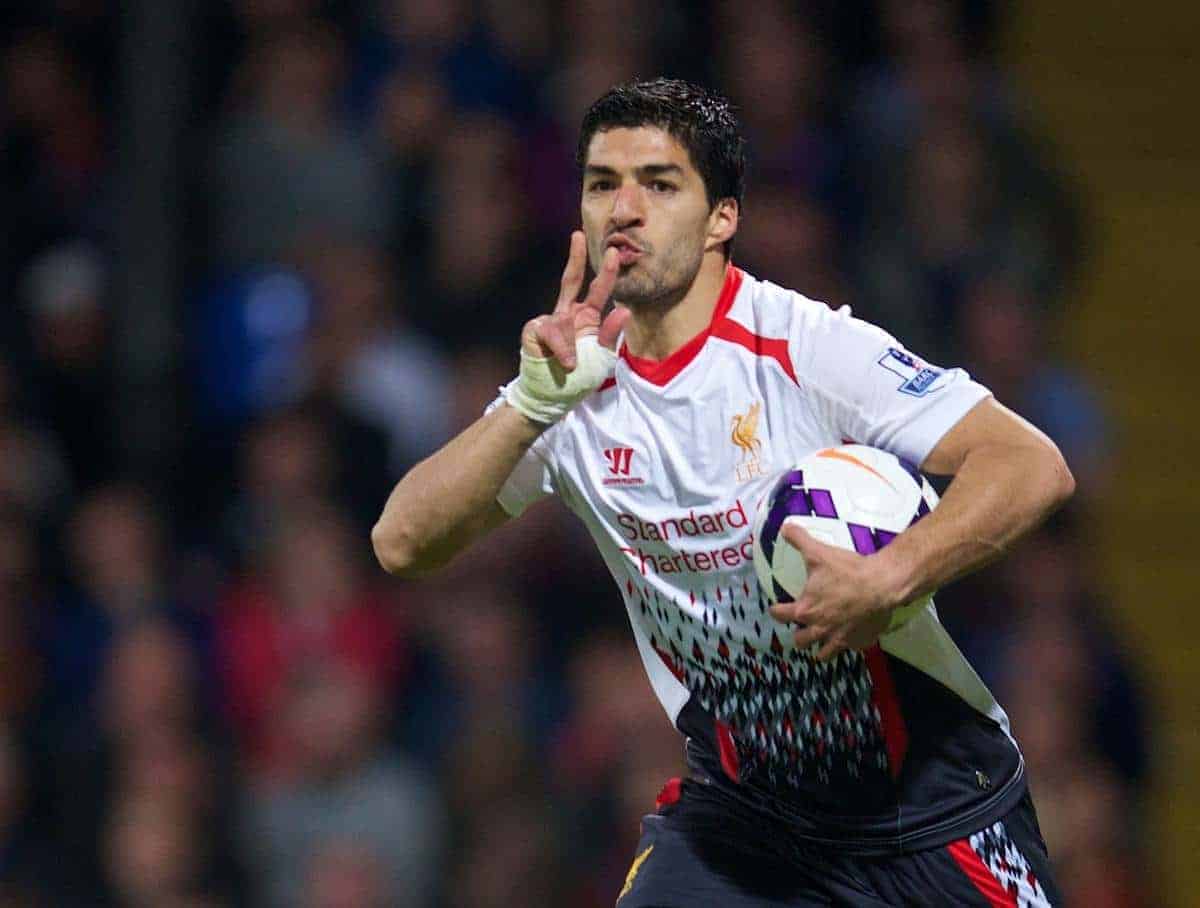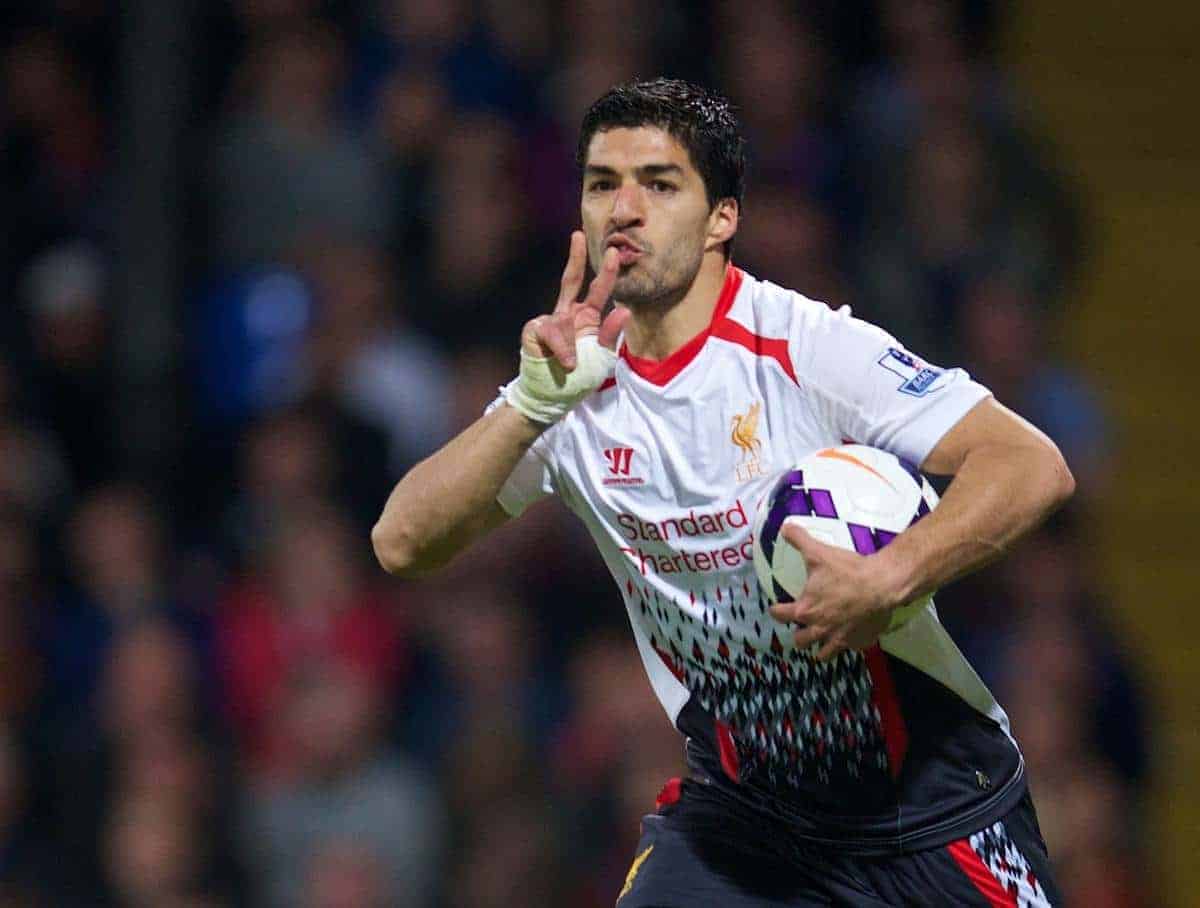 If Steven Gerrard is the greatest player of my lifetime Luis Suarez may just be the best. I remember sitting high amidst the Main Stand – in line with the corner flag – when he pounced on a loose ball against Manchester United in 2011.
Two games into his Reds career I was still unsure as to what type of player we'd signed—the next 10 seconds dispelled any doubts.
Slaloming past four defenders he laid the easiest of goals on for Dirk Kuyt, as I stood open-mouthed.
A tormented genius, his attempts to force through a move in 2013 angered me. However unlike previous want-away strikers he knuckled down and inspired not only a top-four berth but an exhilarating title challenge.
He earned my forgiveness and blessing come his eventual departure. A phenomenon.
Robbie Fowler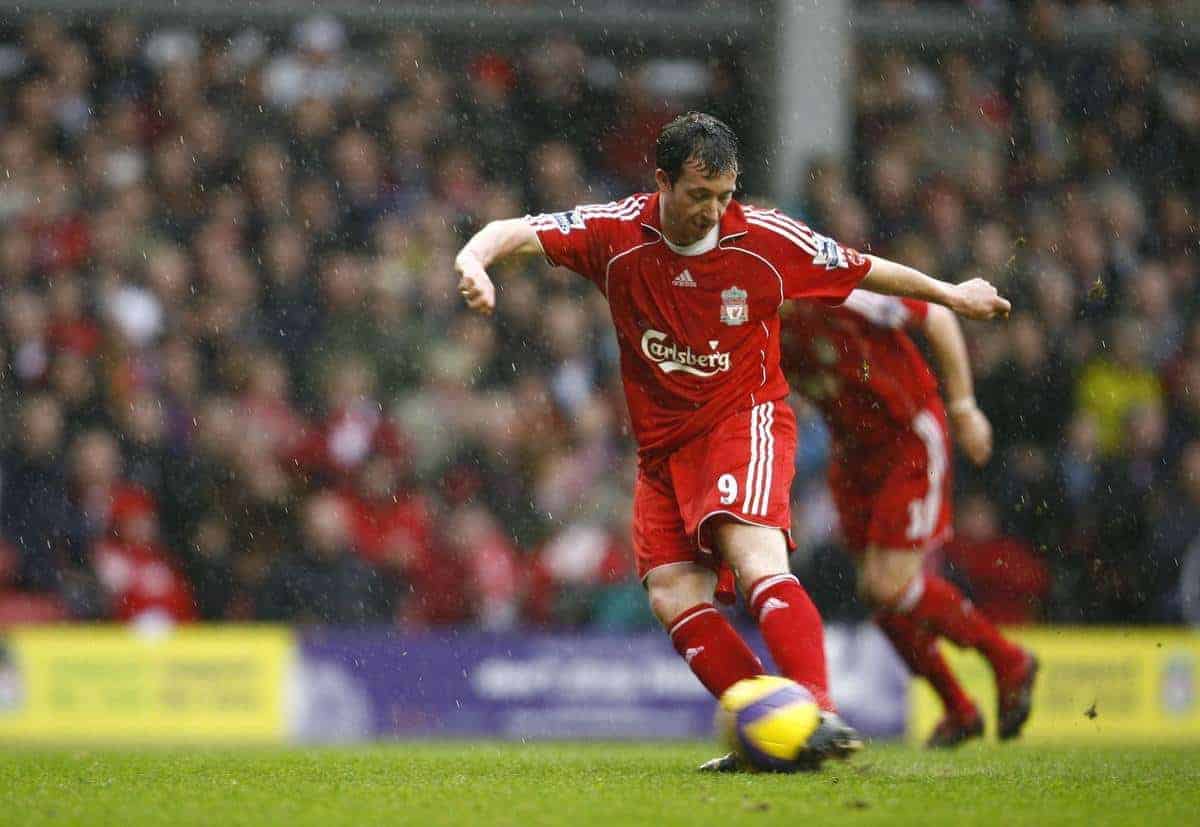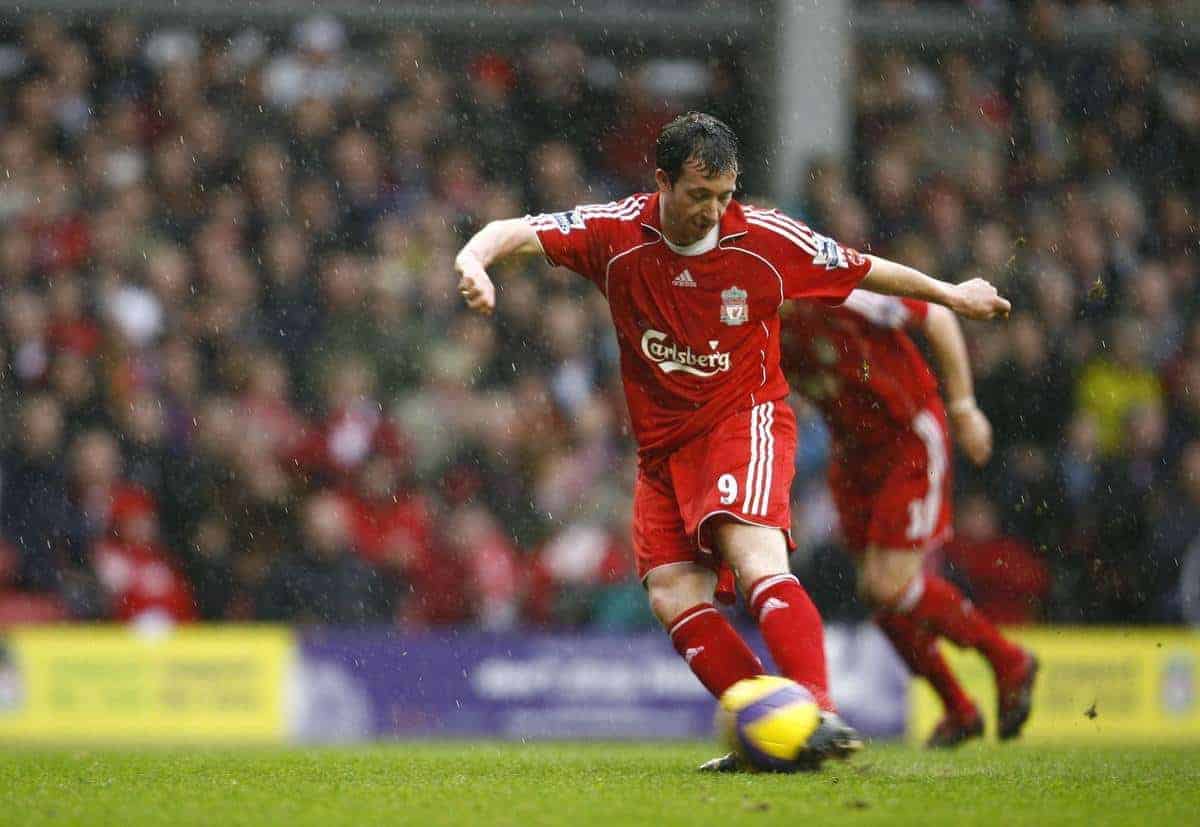 My favourite player of all time. When I started watching Liverpool, Robbie Fowler was unstoppable. He scored 30+ goals in three consecutive seasons, tearing-up the Premier League like nothing before or since.
All the while he maintained his Scouse cheek and charm, forging a unique bond with the Kop. I cried tears of sadness the day he left and tears of joy when he returned five years on.
He was not only the best finisher I've seen but a clever footballer, whose touch and guile is often forgotten amidst the bucket-load of goals.
Like Gerrard after him he was letdown by team-mates not worthy of basking in his majesty. God.
Previous XIs: Jeff Goulding / Neil Poole / Liverpudlian / Dan Holland