The latest challenger in our Liverpool Lifetime XI series is Simon Collings, who selects a 90s-dominated lineup including Rob Jones and Danny Murphy.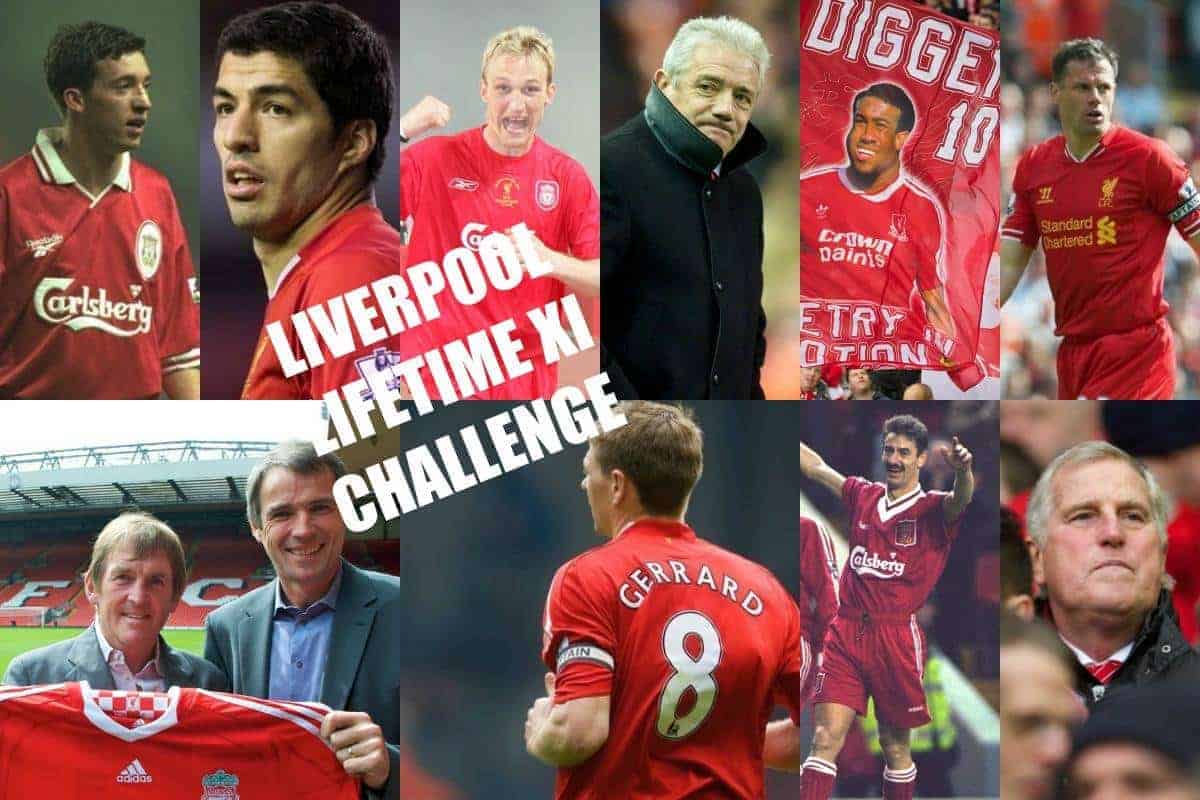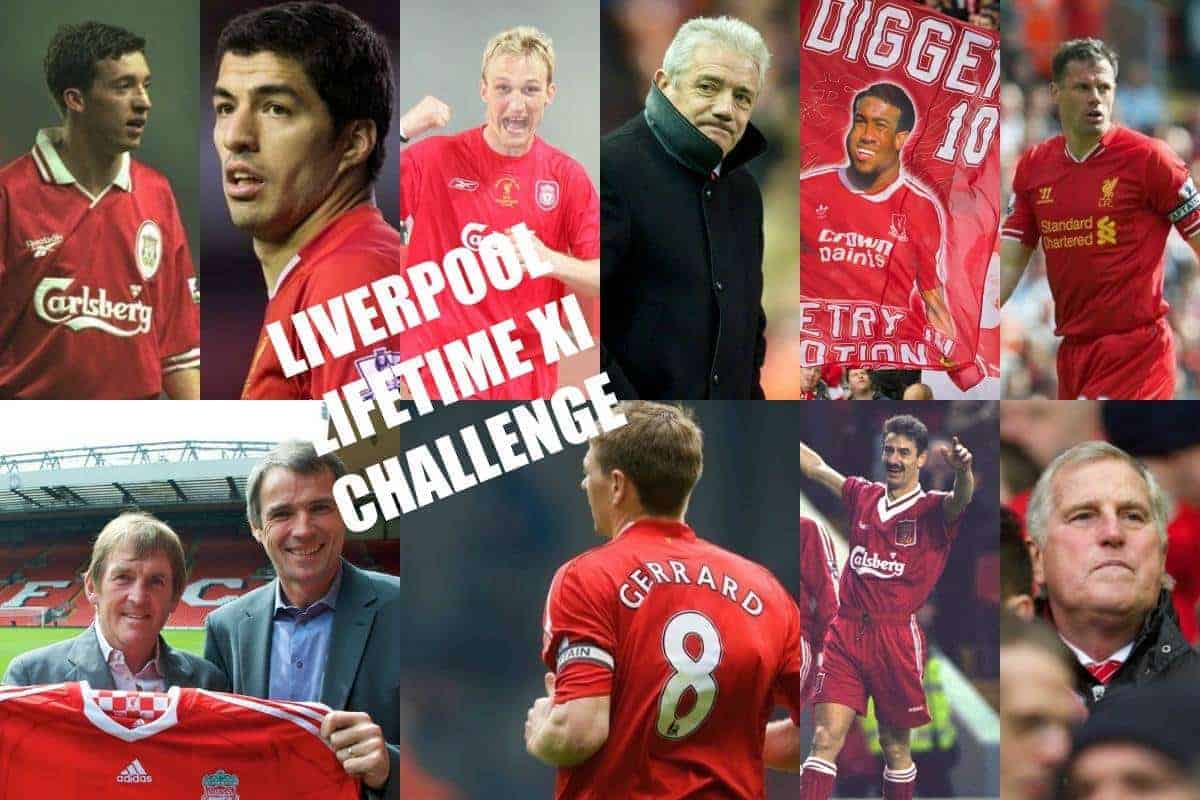 Lifetime XI challenge rules: Pick a team of players that you've seen play in your lifetime.
My lifetime XI could have been a lot different if I'd succumbed to peer pressure when I was a child.
Born on the wrong side of the Pennines in Leeds, I had a tough choice to make by the time the Premier League era emerged.
At the time, as Liverpool were on the way out (so to speak), the sensible option would have been to support Leeds United (champions in 1992, of course).
Luckily, my family links with Merseyside were still strong enough to tie me down as a Red. My older brother, sadly, fell for Tranmere Rovers and has been struggling with that life decision ever since.
I was lucky enough to begin watching the Reds during the mid-90s – when Robbie Fowler and Steve McManaman were running the show.
As I've gotten older, viewing time has dwindled somewhat (due to work commitments and ticket prices etc.) yet I've always sought to sneak a cheeky game in here and there to quench my thirst for seeing my beloved club up close and personal.
Sadly, I missed out on Rafa's tenure in charge so my XI lacks recent world-beaters like Pepe Reina, Xabi Alonso, or Fernando Torres, but instead consists of personal favourites, some blasts from past, and a solid English contingent.
So, in a 4-3-1-2 formation, here is my Liverpool Lifetime XI.
Bruce Grobbelaar – GK
By the time I saw Brucie play he, of course, was nearing the end of his Anfield career, but as a child I remember still seeing an excellent goalkeeper in action.
Just as on the videos and tapes I'd been watching, he looked as exotic and eccentric as ever, and (for me) was a direct link to Liverpool's glorious past.
The fact that he lived up the road from my Nan on the Wirral, made him a firm family-favourite. Liverpool could certainly do with more characters like Grobbelaar in the dressing room – would liven things up somewhat!
Rob Jones – RB
One of my favourite players growing up, Jones was a hugely underrated player.
After a memorable debut at Old Trafford – in which he kept Ryan Giggs at bay all afternoon – Jones established himself in the Liverpool lineup.
He was robbed of a prolonged career after many injuries but when fit he was a solid and consistent performer at full-back – operating on either the right or left flank.
He was part of the exciting, free-flowing side of the mid-90s under Roy Evans, and is someone who is still remembered fondly at Anfield.
Jamie Carragher – CB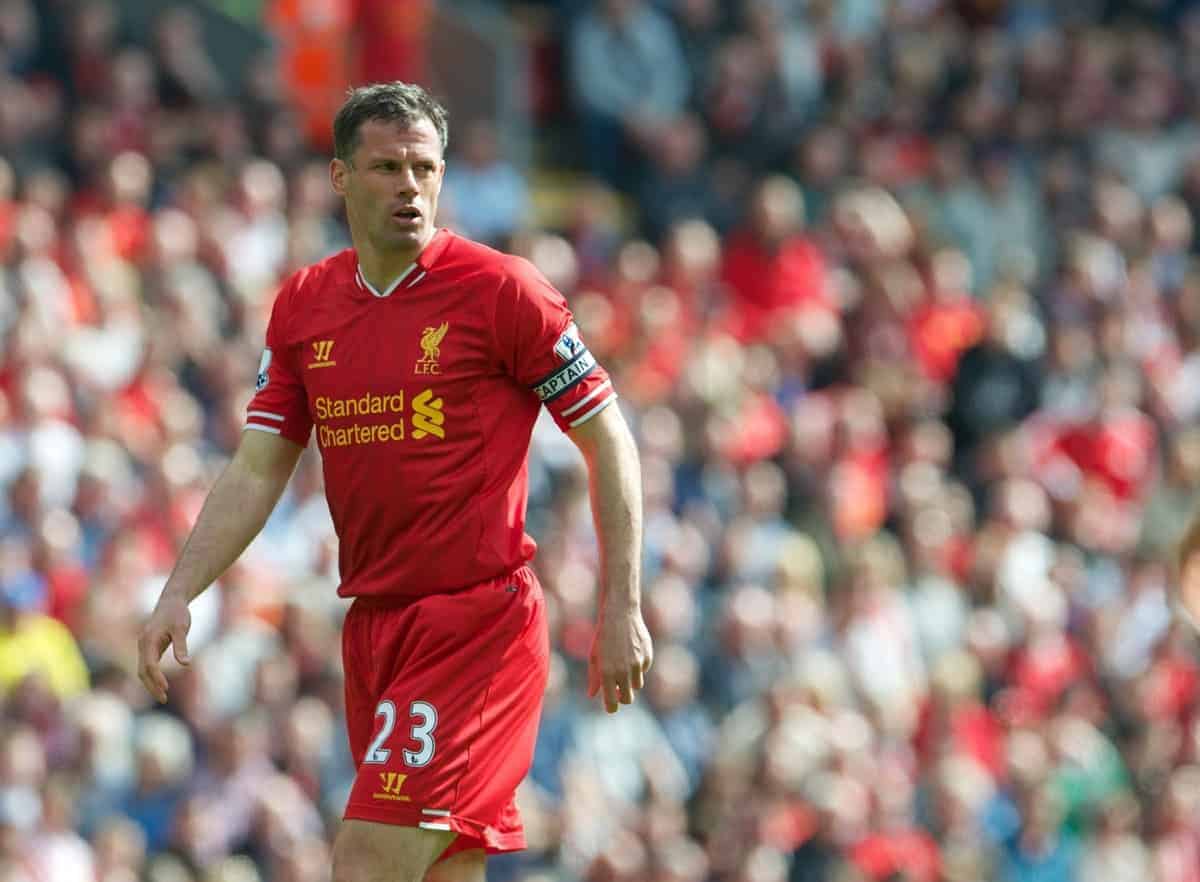 Carragher would be in most supporters' lifetime XI but when I first saw him perform for the Reds he was still a young Scouser learning his trade at full-back.
I'd be lying if I'd said he'd definitely go on to be one of our finest ever defenders but even back then, in the early 2000s, you could tell there was something about him.
Never got to see him during his peak years with the club (2005-09), but still someone who made me sit up and notice in what it meant to play for Liverpool FC.
Sami Hyypia – CB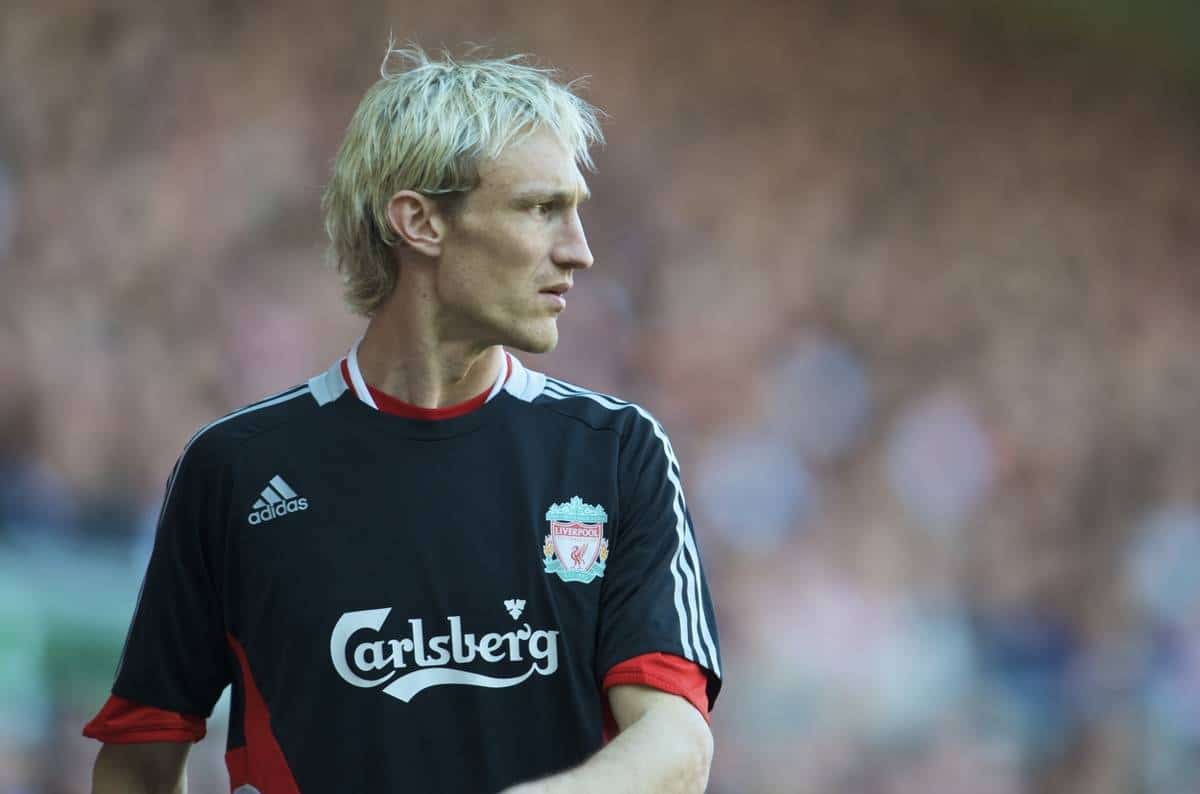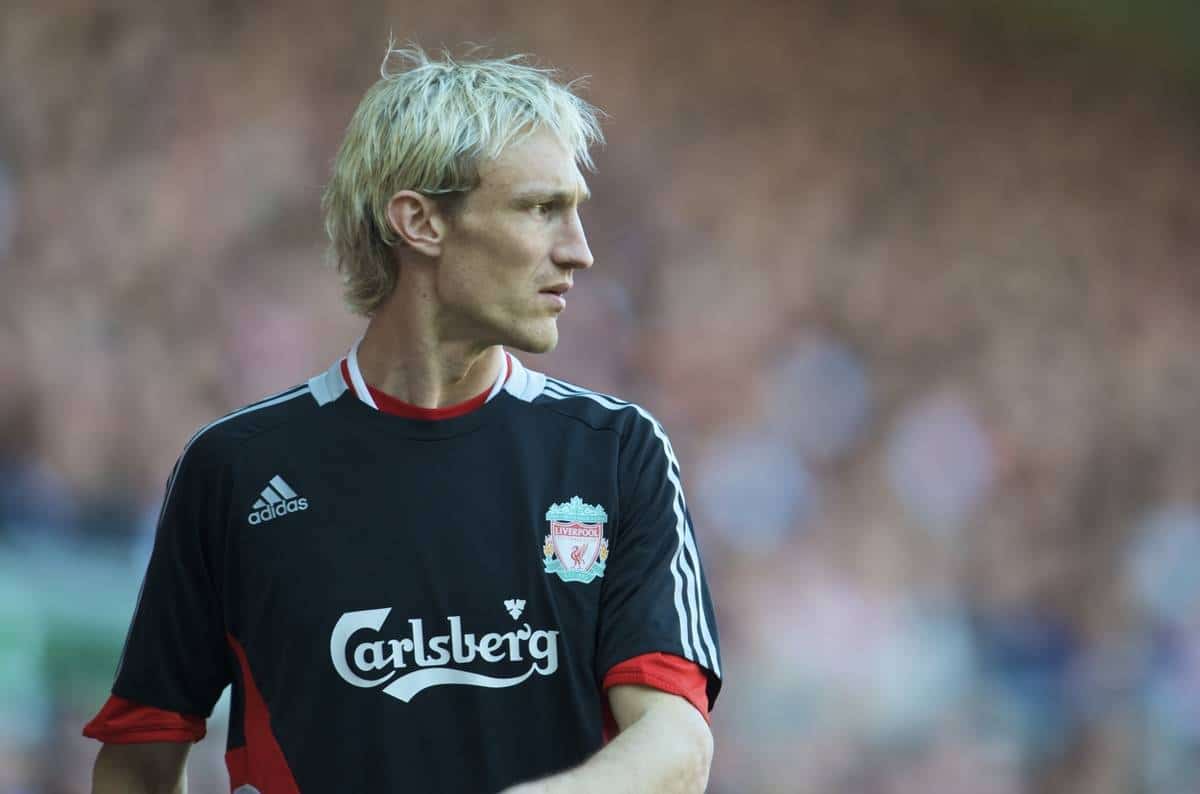 One thing we all noticed from watching the Reds during the mid-90s was how soft-centred we were at the heart of the defence.
That all changed when big Sami arrived, as we now had a real colossus leading us from the back.
He was a giant up close, rarely gave the ball away, and dominated aerial battles. If Hyypia had played for us under Roy Evans we could have won the league, no doubt.
Stig Inge Bjornebye – LB
Still my favourite left-back to play for the club. He was responsible for many of Robbie Fowler's goals early on – providing perfectly weighted crosses for many years.
The Norwegian had his injury problems but when fully fit he was a solid go-to guy down the left who even made the PFA Team of the Year in 1996/97.
For me, Liverpool haven't had a better all-round left-back since.
Didi Hamann – CM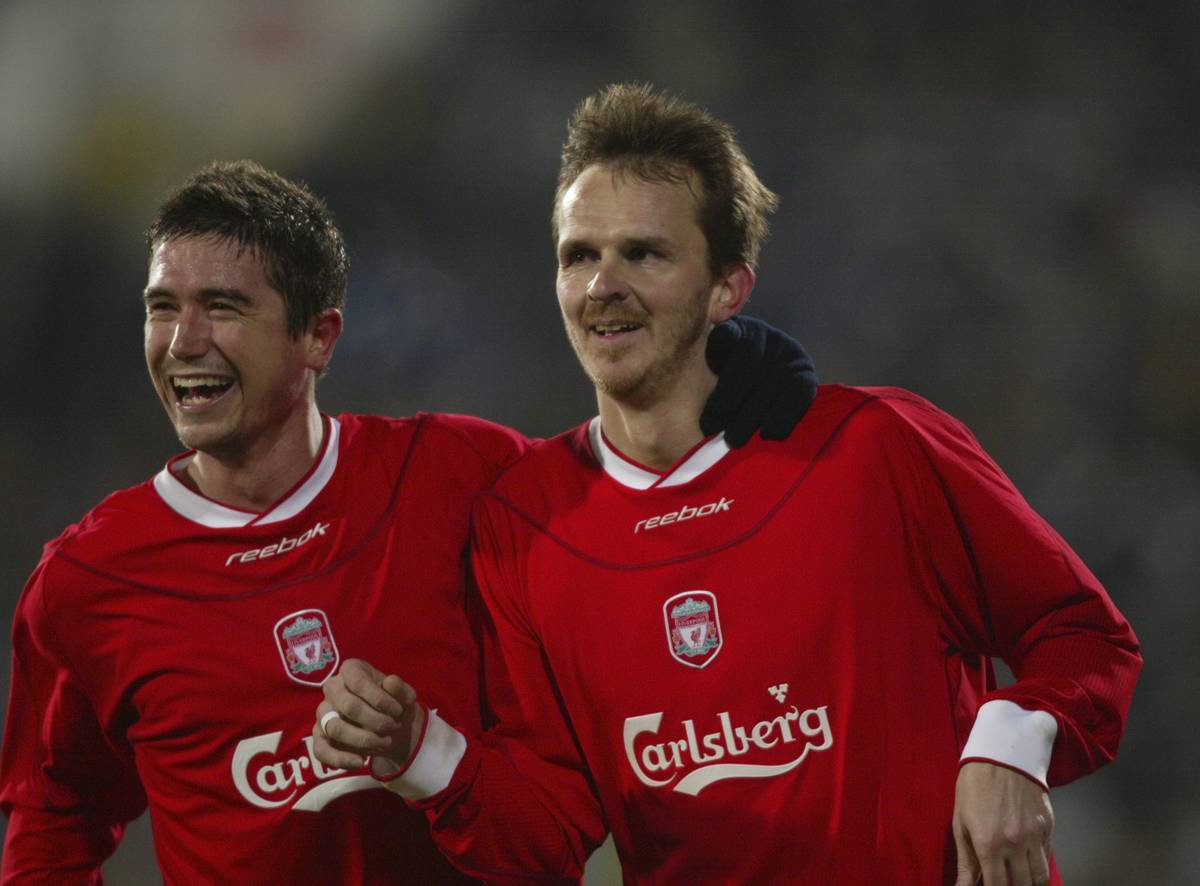 Another player the Reds were crying out for, the German international added a solid base to start attacks from as he mopped up any lose play in midfield.
Calm and composed on the ball, Hamann looked in control up close and enabled the likes of Steven Gerrard and Danny Murphy to flourish.
Still a firm fans' favourite the world over.
Steven Gerrard – CM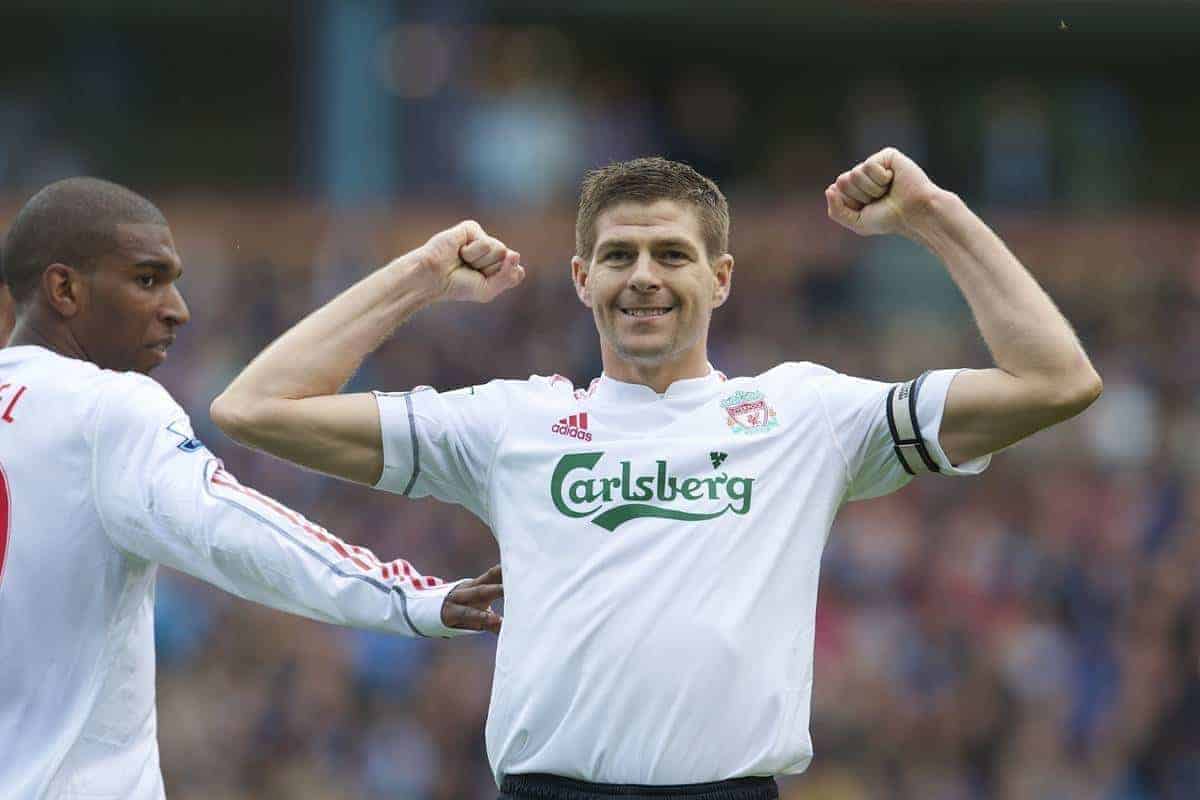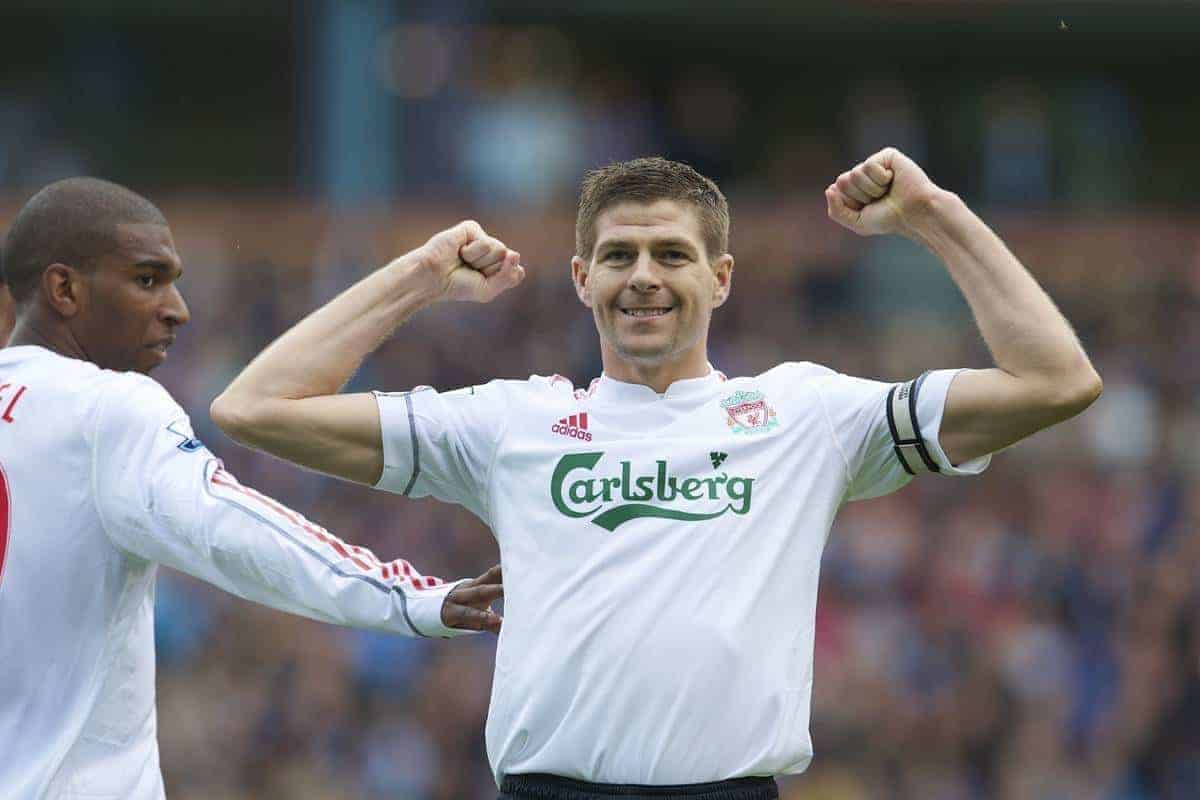 Like Carra, Stevie would again be in most supporters' lineups.
There's not much else I can say about the man but he is the greatest footballer I've ever seen play live for the Reds.
He could do (and did) everything on the pitch for his beloved Liverpool, and, unlike with Carragher, when I saw him play as a youngster in the early 2000s, you could tell straight away that he was going to be special.
Danny Murphy – CM
Another slightly underrated performer here but Murphy was a scorer of great goals and possessed acute tactical awareness on the pitch.
During the early 2000s he was a first-choice starter under Gerard Houllier – contributing heavily in our treble-winning campaign of 2000/01.
For a player to score three winners at Old Trafford as well as memorable strikes at Goodison, I couldn't leave Dan the Man out!
Steve McManaman – AM
Seeing Steve McManaman play live was a privilege – particularly at his peak in the mid-90s.
With his quick feet and mazy runs, he was the focal point at which Liverpool began their attacks.
His partnership with Robbie Fowler rewarded the club which 100s of goals and so nearly brought us a league title.
A real winner, he was let down by inferior team-mates which seemed (at the time) unfair.
Robbie Fowler – CF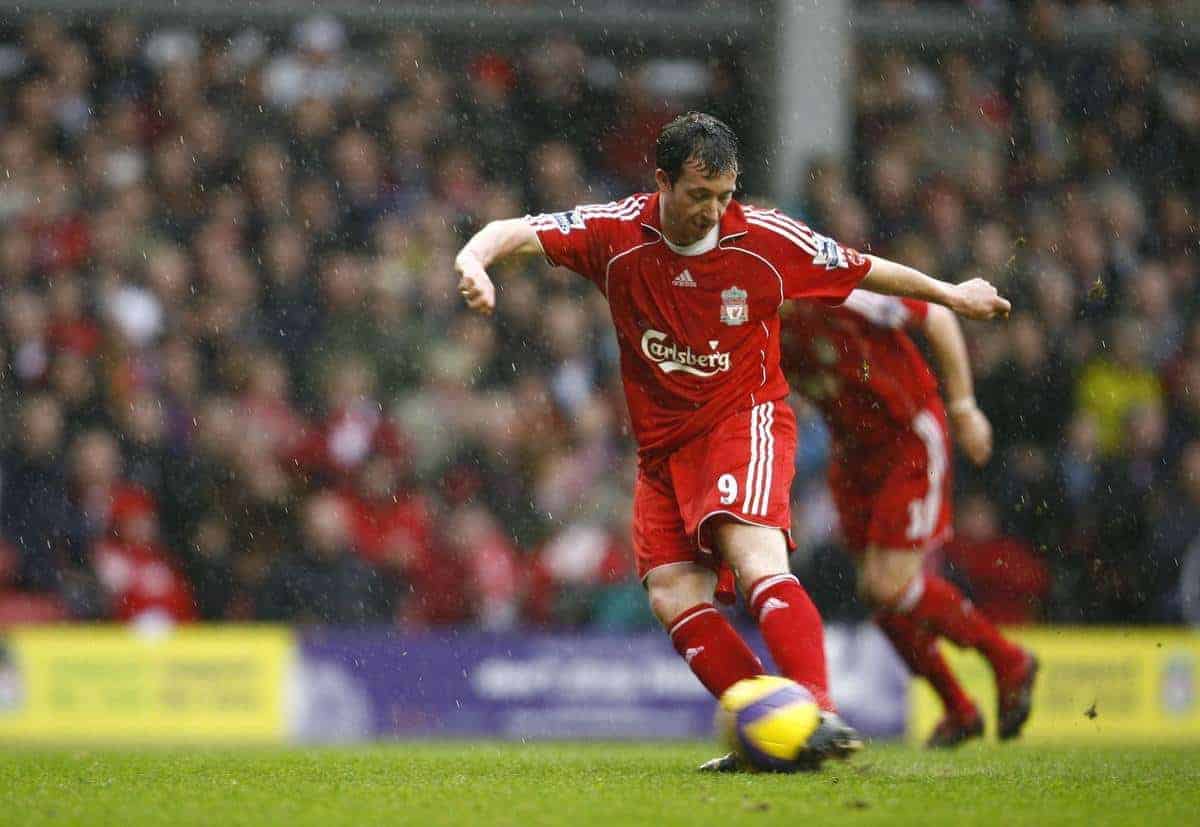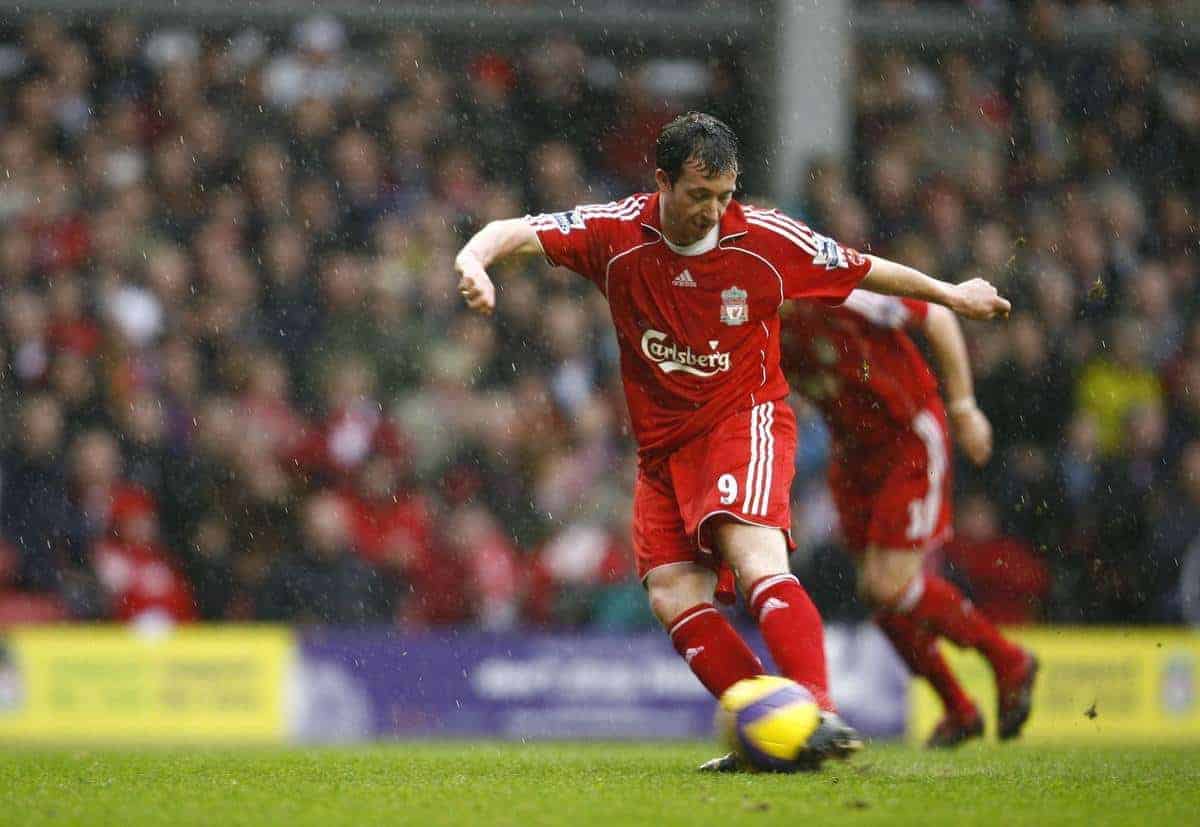 Robbie Fowler was one of the main reasons why I choose to support Liverpool Football Club.
In seeing him play, I simply wanted to be him. He, like me, was small and nippy, and he, like me, was left-footed.
Of course, he was 'slightly' better at scoring goals than myself but I felt a real connection towards him, and he quickly became my hero growing up.
He could literally score every type of goal – despite his size.
When he left for Leeds United in 2001 a part of me was weirdly pleased at the prospect of seeing my hero up close every week. As it happens, in my short trips to Elland Road, Fowler never looked the same in all white!
Michael Owen – CF
Although Fowler was my undisputed footballing hero, seeing a young Michael Owen tear Premier League defences apart is something which I will never forget.
The late 90s was when I saw Owen play the most – and (like the rest of us) I couldn't believe what I was seeing.
For someone so young to be so composed (on and off the pitch) was a real eye-opener. By the time he returned from France '98 he was a superstar – with the world at his feet – and for him to be playing for Liverpool was the stuff of dreams.
Previous XIs: Jeff Goulding / Neil Poole / Liverpudlian / Dan Holland / Aaron Cutler