Next up in our Liverpool Lifetime XI challenge series is This is Anfield feature writer and match reporter Henry Jackson, whose team is littered with stars of the 21st century.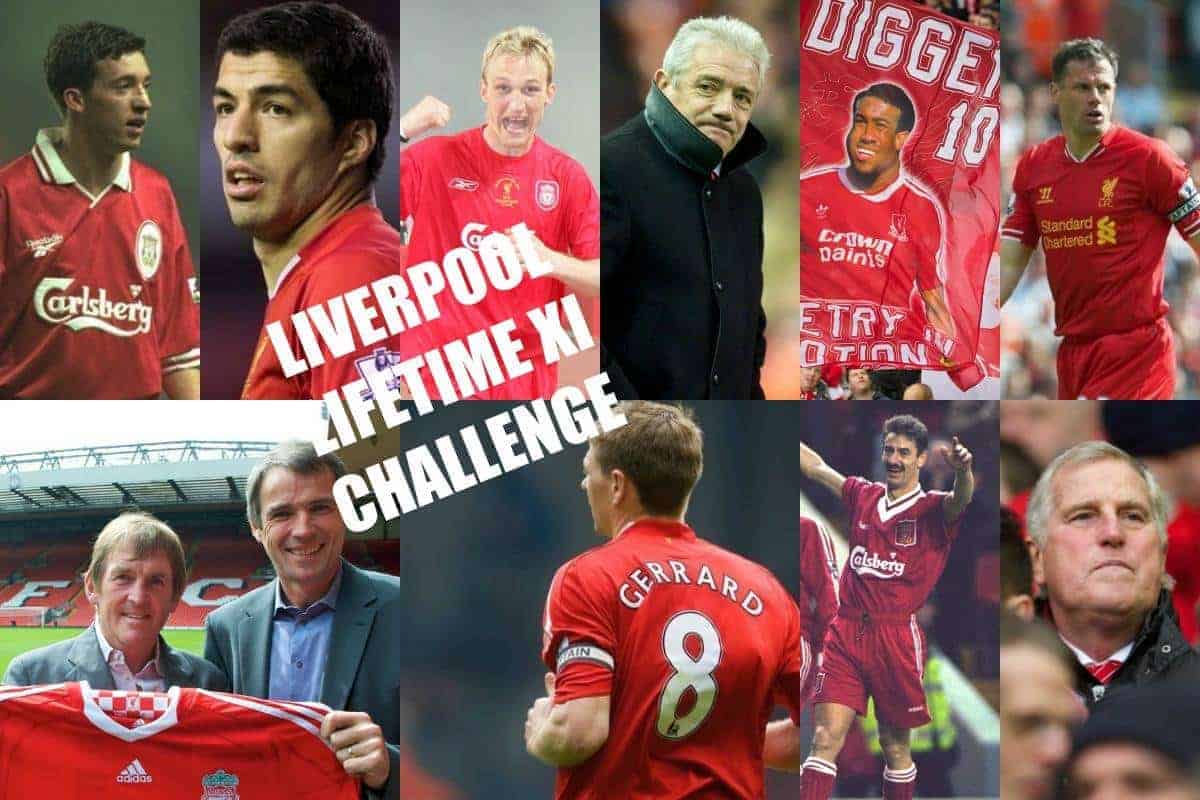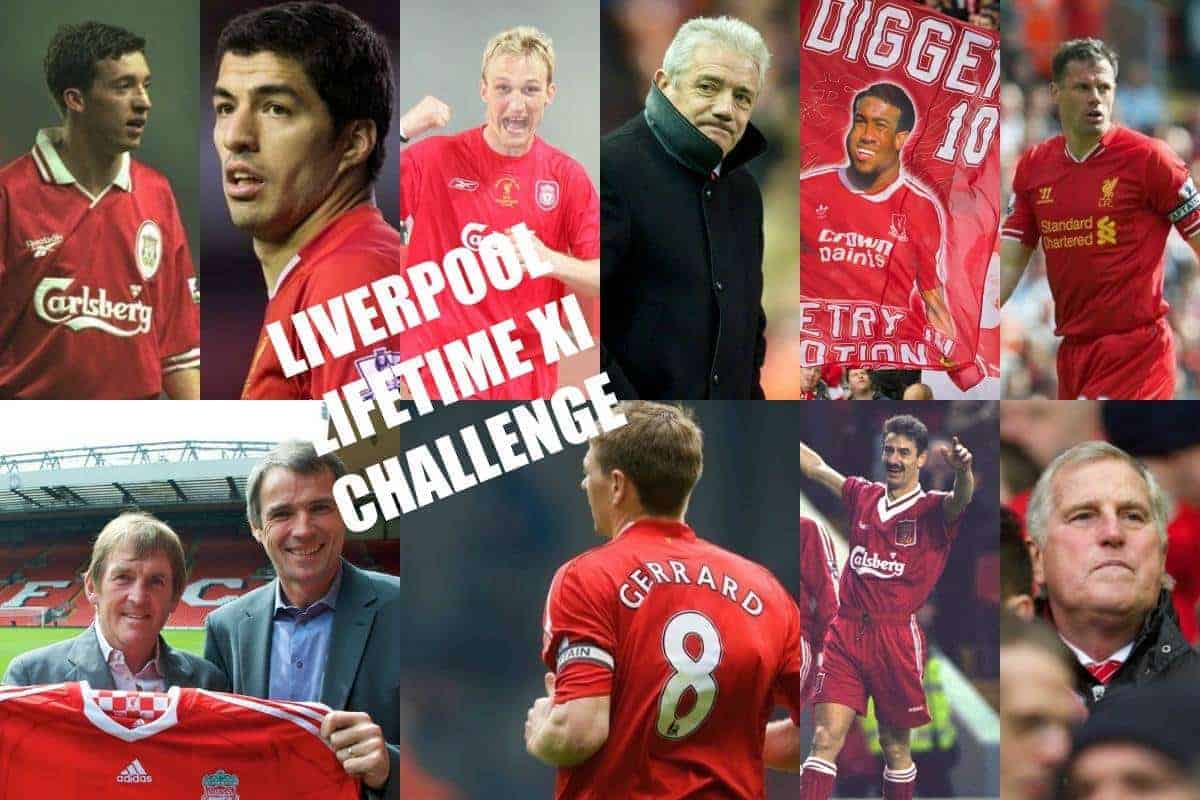 Lifetime XI challenge rules: Pick a team of players that you've seen play in your lifetime.
My first proper memory of watching Liverpool was during the 1994/95 season, when I was seven or eight.
I can't, therefore, claim to have seen Reds greats of the 1970s and 1980s, sadly.
I've gone for a slightly unbalanced 4-3-3 formation, and even though the front three may struggle to thrive together, they would still score an outrageous amount of goals between them.
Without further ado, here is my Liverpool Lifetime XI.
Pepe Reina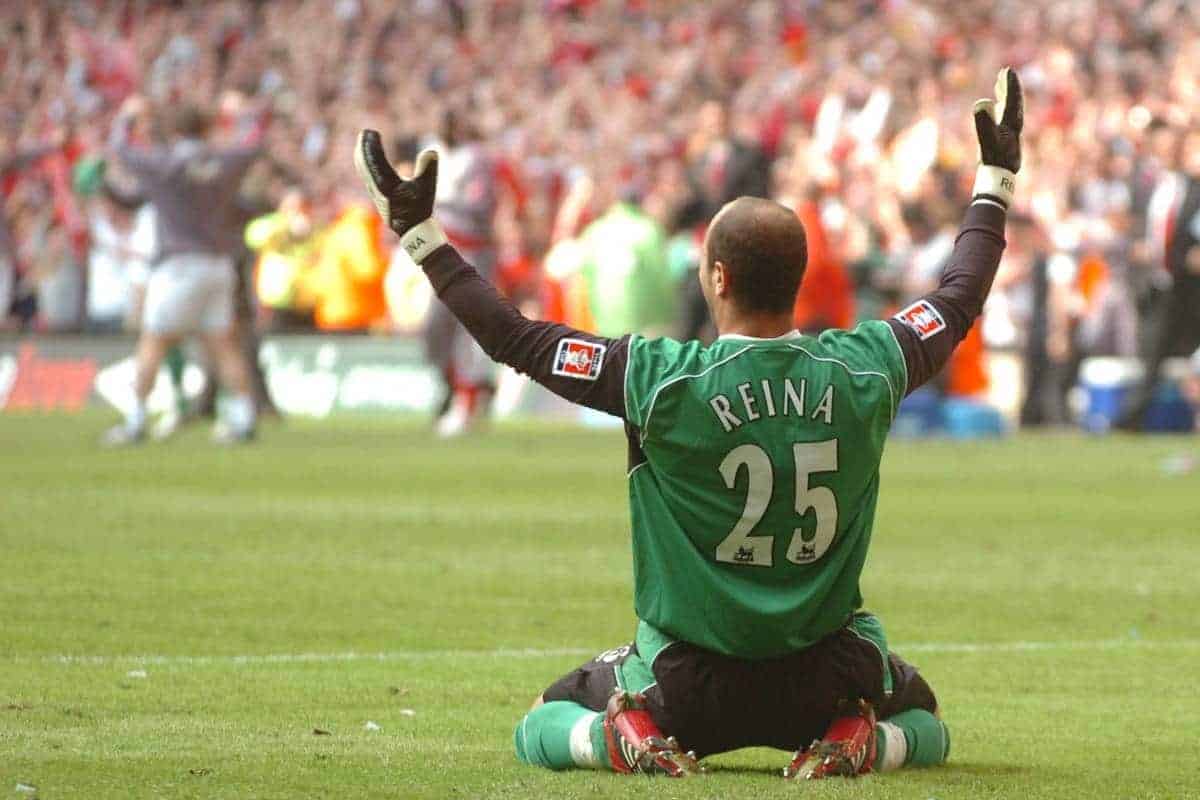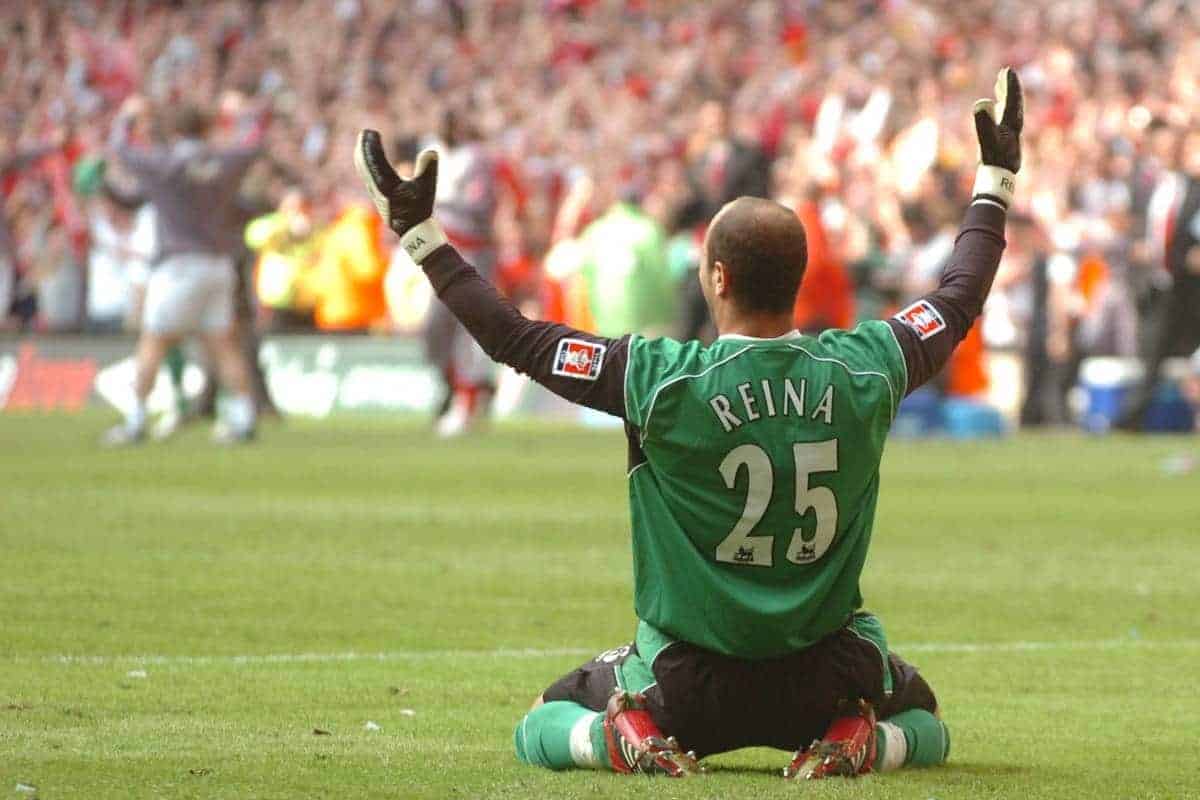 For me, Pepe Reina is far and away Liverpool's best goalkeeper of the Premier League era. David James, Sander Westerveld and Jerzy Dudek were all good at times, but none were ever on his level.
The Spaniard won three Golden Glove awards in a row, which is a massive achievement, and for several years there was barely another 'keeper in Europe I would've preferred to have.
He often looked like he didn't makes great saves, but that was only because his positional sense was so exceptional. His use of the ball was fantastic, and he was a great character who helped create a brilliant team spirit.
Markus Babbel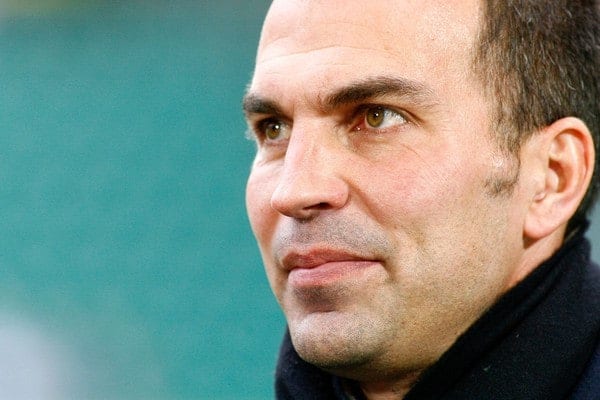 The way in which things ended for Markus Babbel are very sad, and although he only really had one full season of regular football at Liverpool, he was magnificent during it.
The right-back was a hugely important member of Gerard Houllier's treble-winning side, playing 60 times and scoring in the UEFA Cup final against Alaves.
He was rock solid defensively, classy going forward and generally never put a foot wrong. The Guillain-Barre syndrome he contracted wrecked his career, which was devastating for a player at the peak of his powers at the time.
Rob Jones I can't remember well enough to select, while Steve Finnan and Alvaro Arbeloa were very good but not quite on Babbel's level.
Jamie Carragher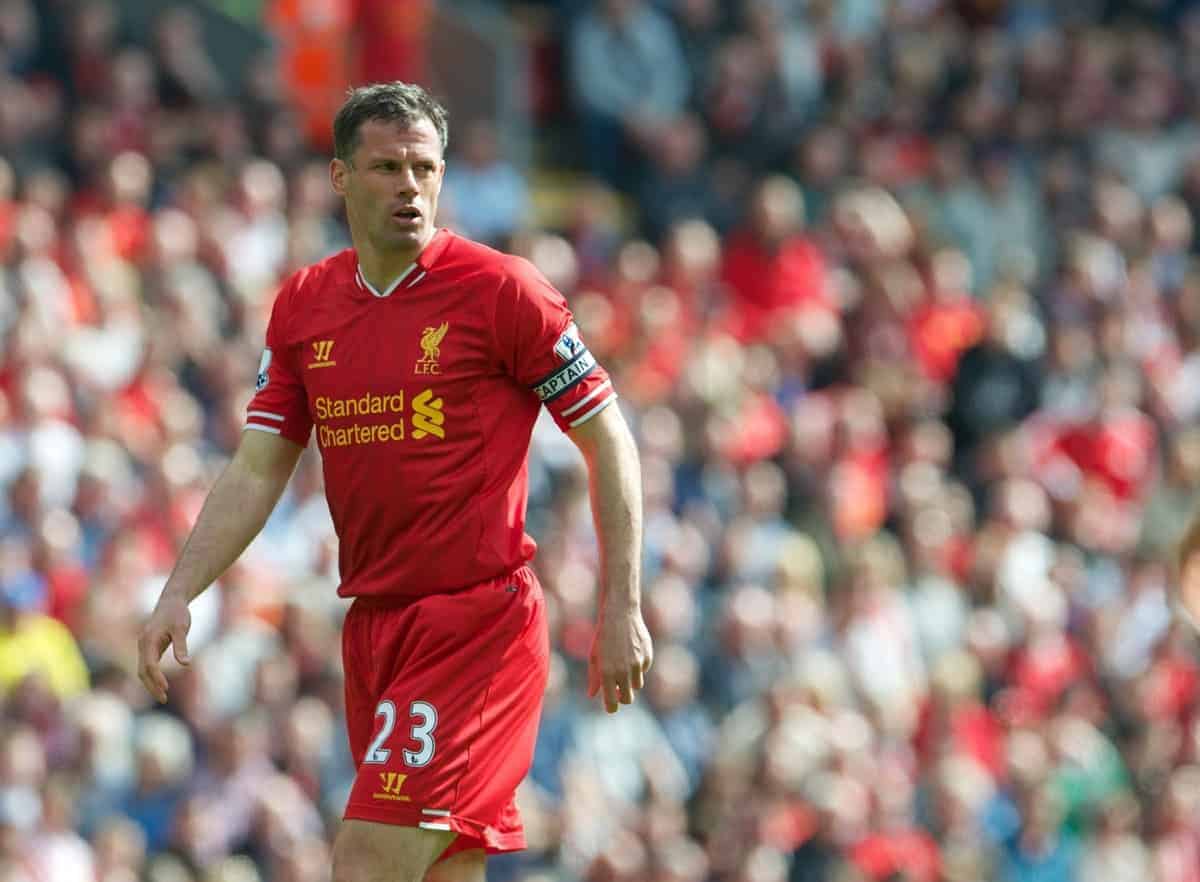 One of the most heroic, dedicated players in Liverpool's history. Carra was never the most naturally gifted, but he produced some staggering performances in huge games. He was a second captain for the Reds.
Those images of him cramping up against Chelsea and AC Milan in the Champions League will never be forgotten, and he literally put his body on the line for the good of Liverpool Football Club time and time again.
I will openly admit that I really disliked him as a player in the late 90s, especially when he scored two own goals against Man United, but he went on to become a world-class centre-back.
What we could do with him in the side now.
Sami Hyypia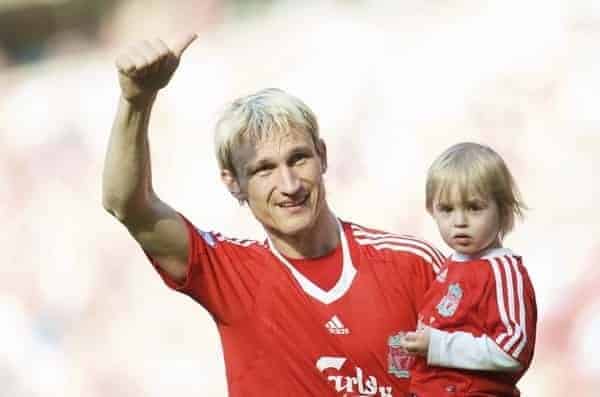 Carragher was a fantastic centre-back, but Sami Hyypia is definitely the standout defender for me since I've been supporting the Reds.
He was signed for an absolute bargain, and immediately he just oozed class on the ball and looked like a born leader.
He was never the quickest, but his positioning and reading of the game was world class, and he also popped up with some crucial goals at the other end. That volley against Juventus was exquisite.
It always baffled me how easily Liverpool managed to keep hold of Hyypia; he would've walked into any team in Europe at his peak.
John Arne Riise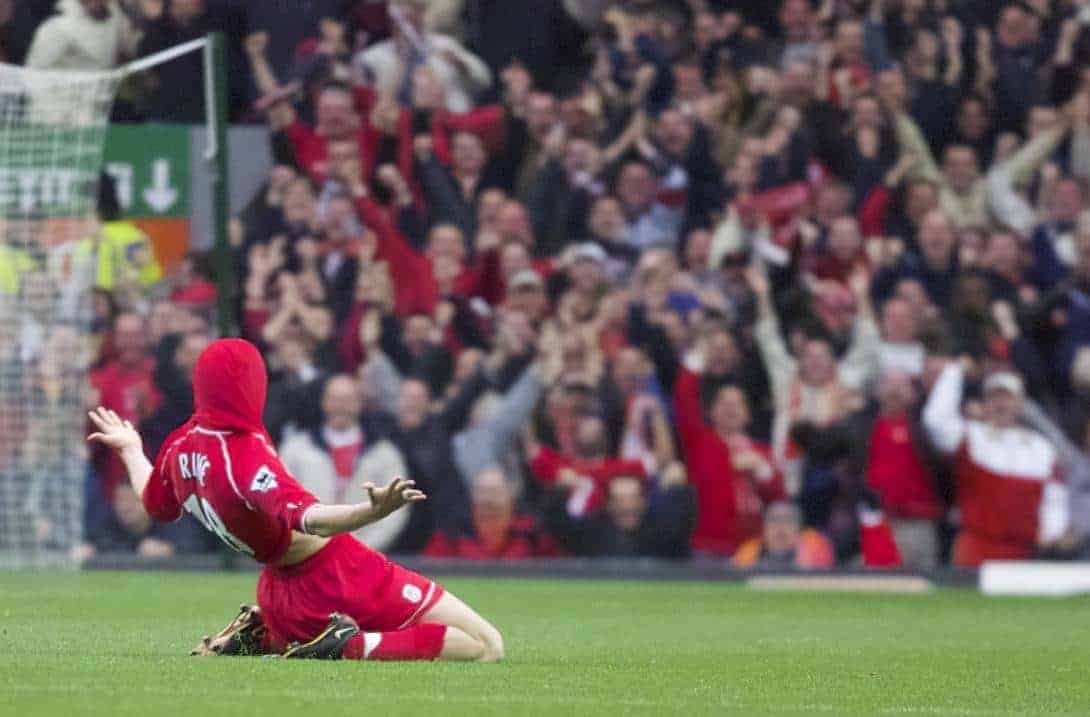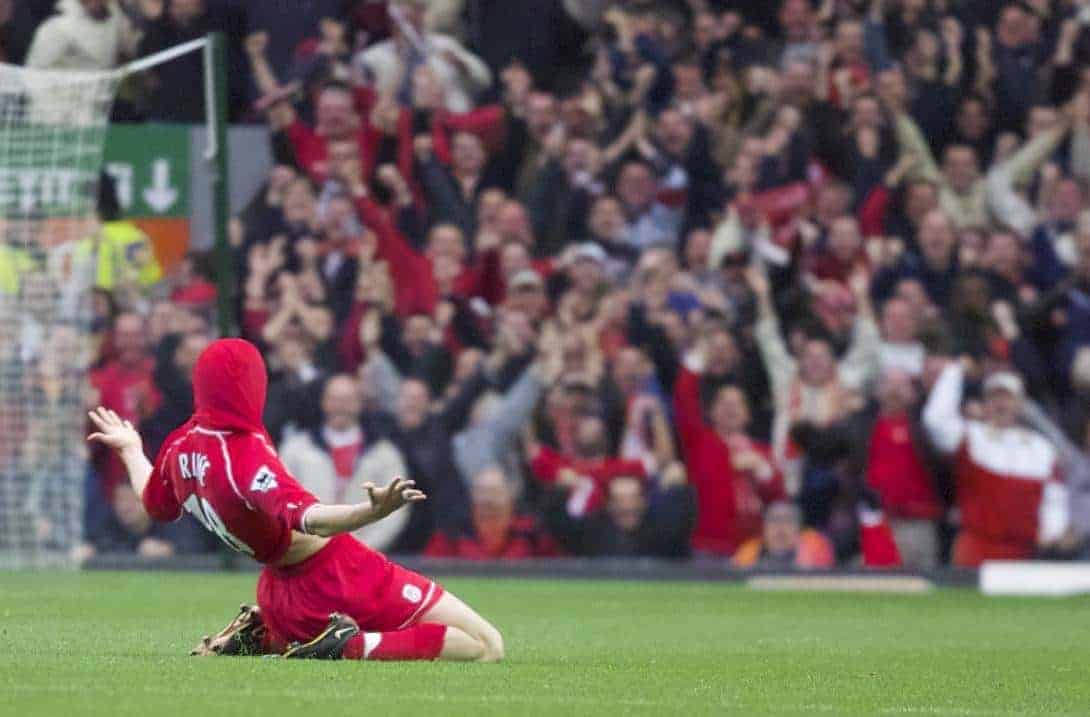 John Arne Riise is a player who receives plenty of stick from a section of Liverpool supporters; something that has always irked me.
He may not have been the most fantastic defender around, and he may have scored that own goal against Chelsea, but just think about how much good he did.
He was a constant attacking outlet from left-back, and he scored some absolutely stunning strikes down the years. Barcelona, United, Arsenal and Everton have all felt the full force of that left foot, among others.
Fabio Aurelio was good, but Riise stands well ahead of any Reds left-backs of the last 20 years for me.
Javier Mascherano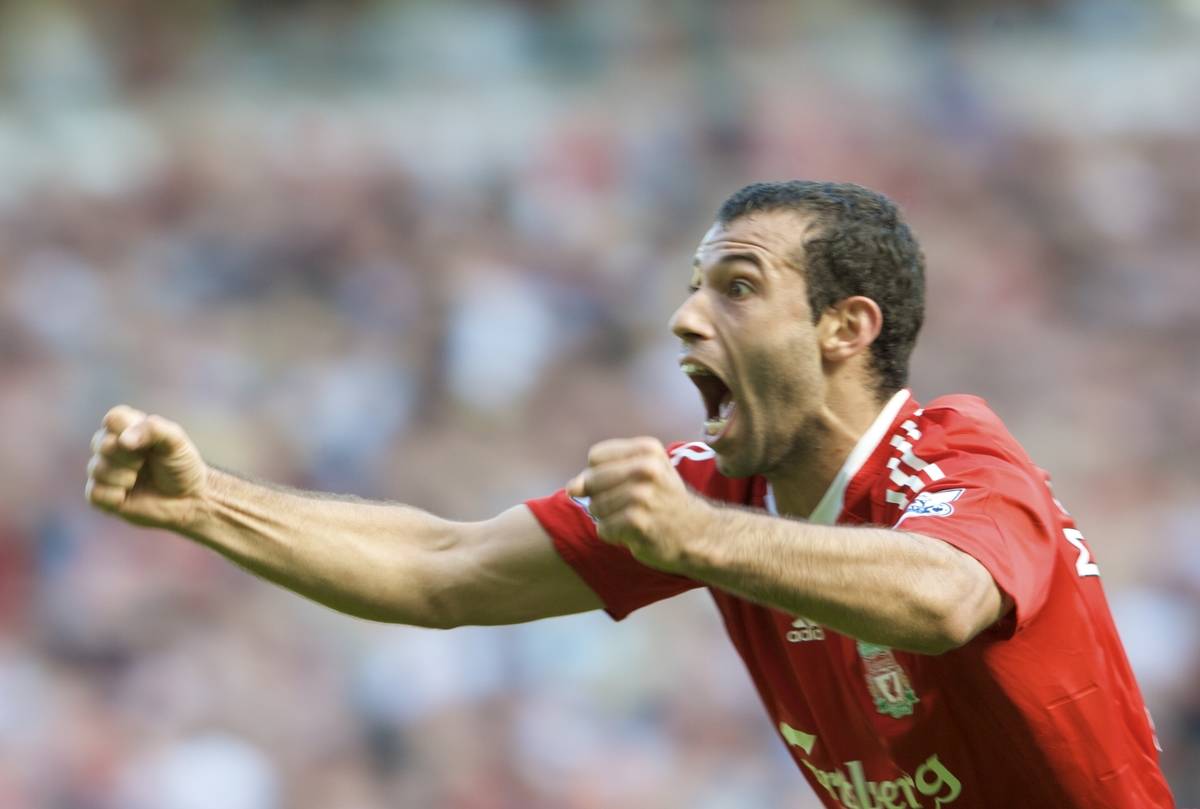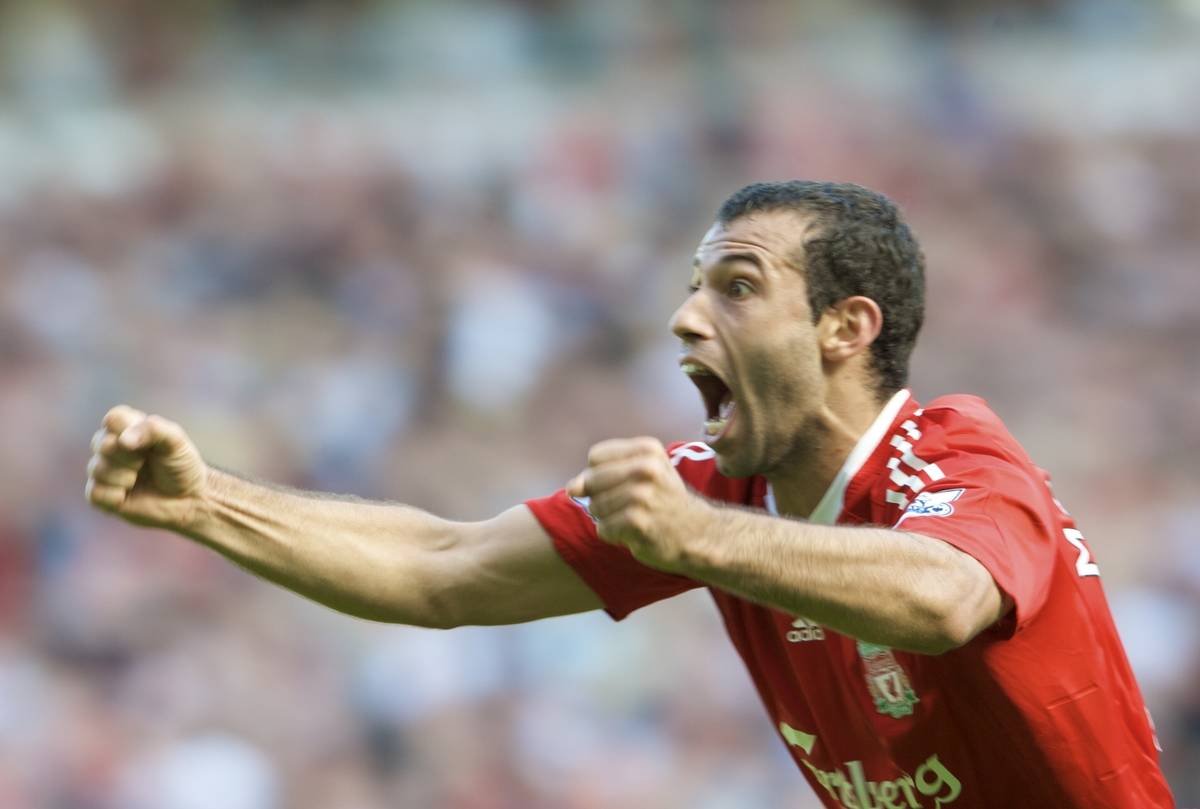 Didi Hamann can think himself very unlucky not to be included, given the service he gave Liverpool, but I just have to include Javier Mascherano.
He was the best defensive midfielder in the world during his time at Anfield in my opinion, and still is today when he plays there.
The little Argentine was infectious in style, and his timing of tackles, reading of play and will to win were second to none. He was also terrific on the ball, which he never gets enough credit for.
To this day, Mascherano still remains one of my favourite players in world football. I was devastated to see him leave in 2010, but couldn't begrudge him his move to Barcelona.
Xabi Alonso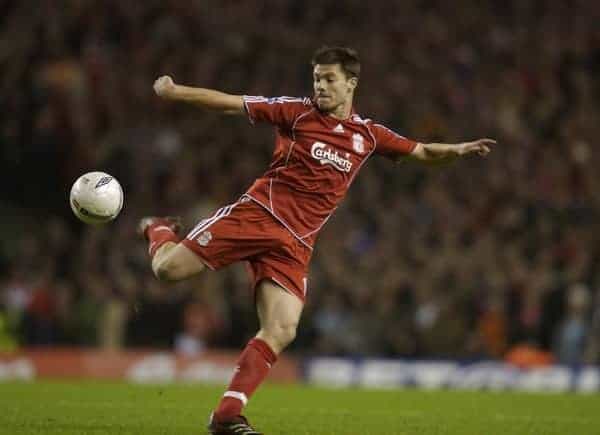 Alongside Mascherano simply has to be his majestic midfield partner of the late 2000s, Xabi Alonso.
The Spaniard was only 22 when he joined Liverpool, but he played with such maturity and had such a huge influence from day one that he seemed like an experienced pro.
His passing was unbelievable, defensively he was massively underrated and he also had an ability to score spectacular goals.
The world and European champion was one of those players that dictated the pace of a game with consummate ease, and his exploits in 2005 will forever make him a Reds legend.
A sensational footballer who I always try, and fail miserably, to replicate during my weekly five-a-side.
Steven Gerrard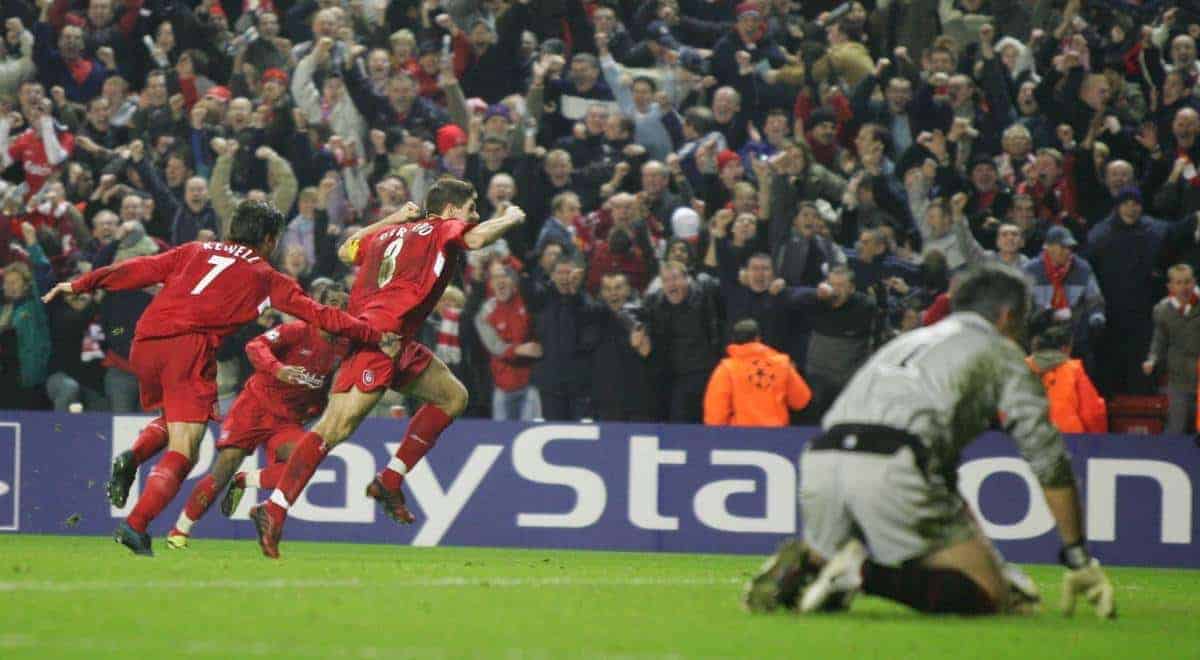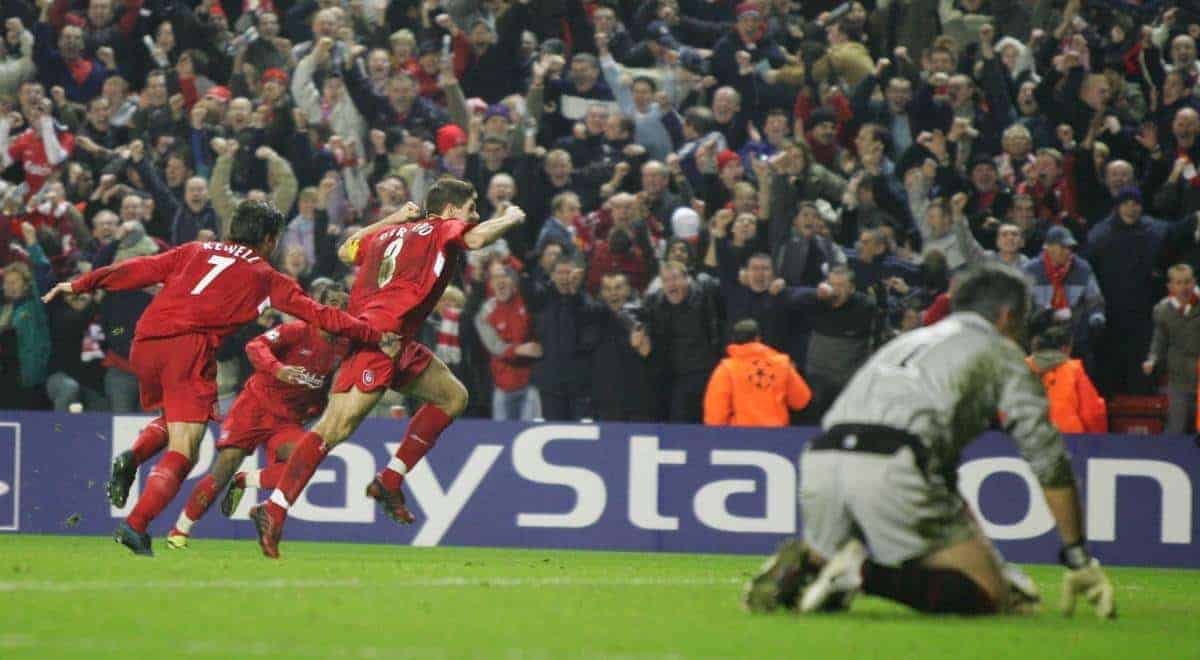 It's hard to put into words just how I feel about Steven Gerrard.
He is the best Liverpool player in history—I'm going to annoy the older generation and say there is no way Kenny Dalglish was possibly better—and my all-time hero.
He could pass, shoot, tackle, beat players and score all types of goals, all to a world-class standard. He also had that rare ability of inspiring those around him.
For me, he is the most complete footballer of his generation.
I could probably find 100 examples of Gerrard bailing Liverpool out in games, and his ability to produce magic on the biggest stage was unrivalled. Istanbul, Cardiff, Anfield, Old Trafford, Wembley…the list goes on.
He had numerous opportunities to move on, but showed incredible loyalty, and it scares me to think how good he would've been at Real Madrid, for example, with equally world-class footballers around him.
When it was announced he was leaving I will openly admit that I shed a tear or two, and although his best days are clearly behind him, it just won't be the same without him around.
A genuinely magnificent player, and a great man.
Luis Suarez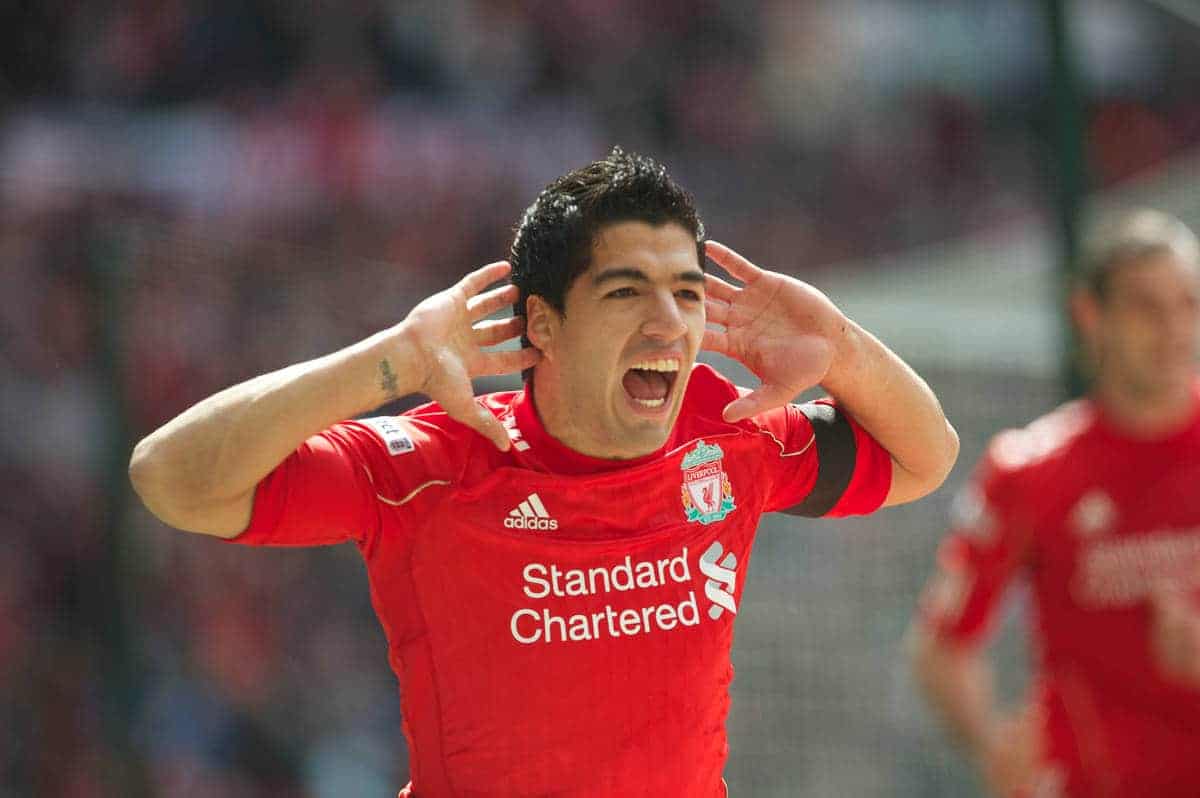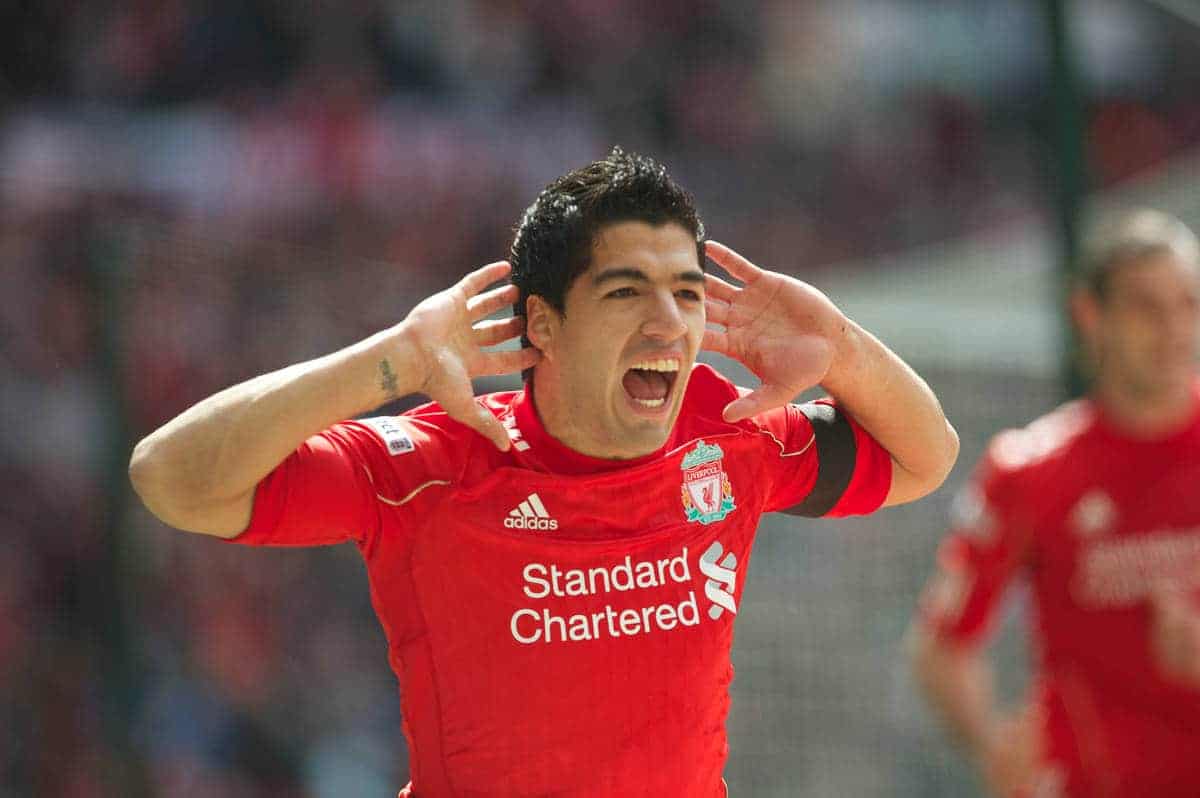 If Gerrard is Liverpool's greatest ever player, Luis Suarez is the most naturally gifted I have ever been lucky enough to see play for the Reds.
I couldn't believe how easily we managed to sign him in 2011, even if he wasn't quite as good as he became, and the fact he cost over £10 million less than Andy Carroll actually sickens me.
Some of the goals El Pistolero scored were out of this world, and the tricks and flicks he produced were the work of a footballing genius.
Many of his performances in 2013/14 were among the finest individual displays in Liverpool history, and there is a definite argument to say he was the best player in the world for a short spell at that time.
His tears after that horrific 3-3 draw with Crystal Palace made me love him even more, and although I may have loathed him had he played for a rival, I loved that controversial side to his game too.
I was distraught to see him leave, but I'm delighted that he's done so brilliantly for Barcelona.
Barring Lionel Messi, he's the player I would spend the most money to go and watch.
Robbie Fowler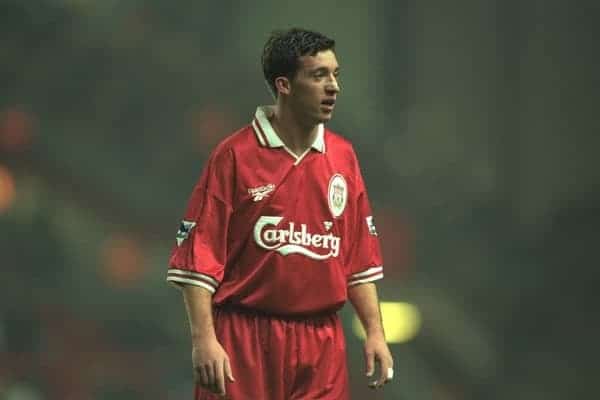 My first hero.
Being from the South, I had many mates at school who chose to support United in the early 90s because they were winning everything, but I idolised Robbie Fowler so it was always going to be Liverpool for me.
It is incredible that Fowler was between just 19 and 22 when he scored over 30 goals for three seasons running—how much would he be worth now, given Raheem Sterling's price tag—and his finishing was the best I've seen in a Reds shirt.
The injury problems he suffered in 1997 robbed him of kicking on and becoming an even more special footballer into his mid-to-late 20s, but he remains an undisputed Liverpool legend.
I loved his cheeky-chappy persona, and some of those celebrations against Everton and United down the years were top draw.
An incredible goalscorer, but also a great all-round footballer. That often doesn't get mentioned enough.
Fernando Torres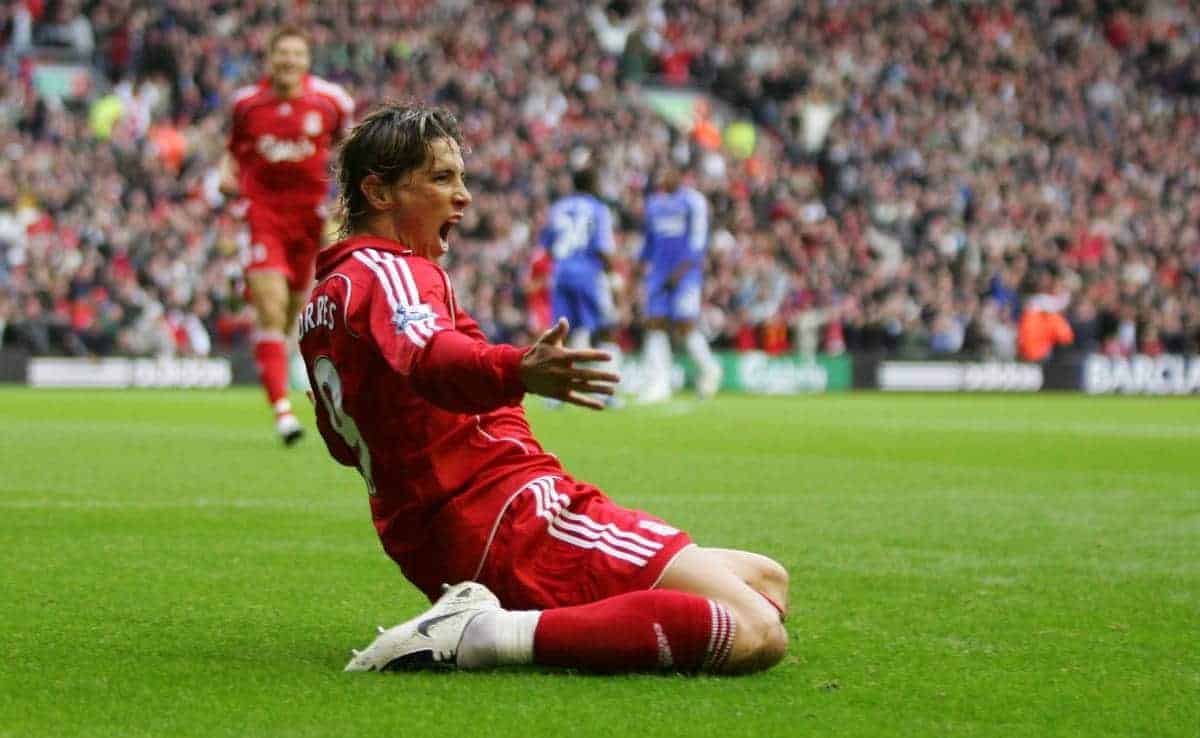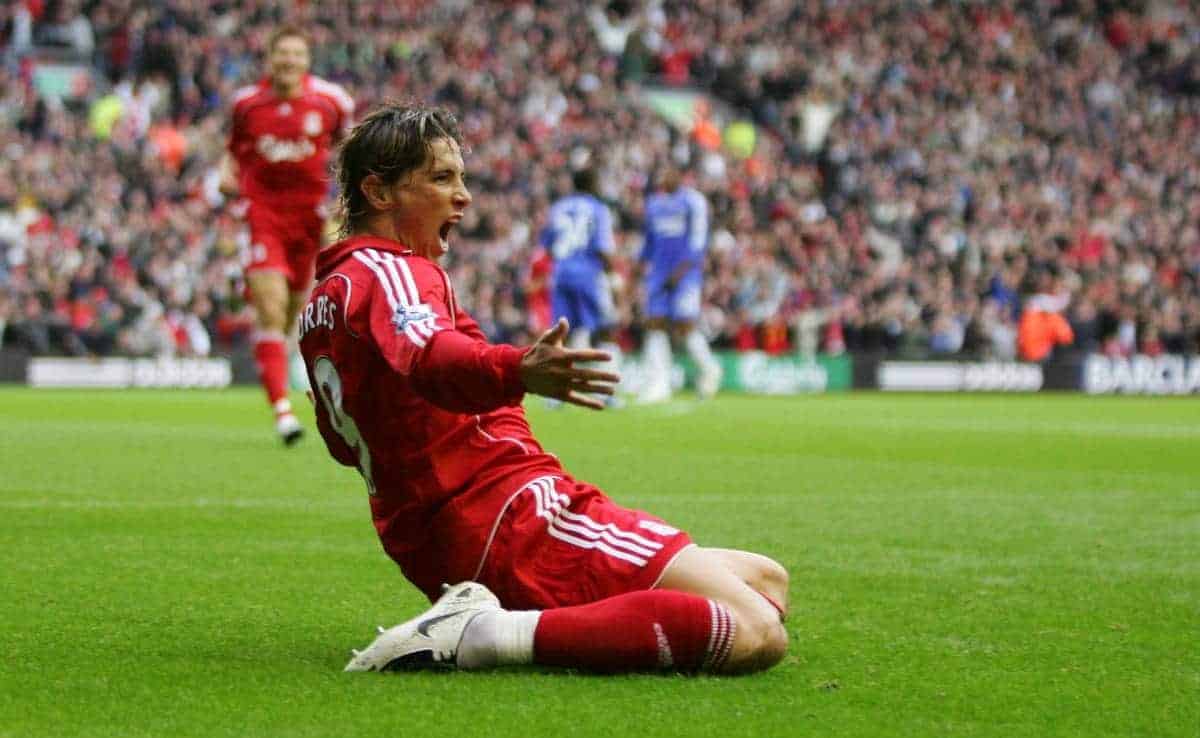 While I was as angry as any other Liverpool fan when Fernando Torres joined Chelsea in 2011, he remains a hero to me for his brilliance during his time at Anfield.
There was a spell between 2007 and 2009 when there was no better striker on the planet, and his combination of pace, power and ruthless finishing was unstoppable. Nemanja Vidic must still have nightmares about him.
As soon as he scored that goal against Chelsea on his home debut I knew we had something special on our hands, and like Suarez, I couldn't believe that one of Europe's powerhouses hadn't snapped him up.
His partnership with Gerrard was the best I've seen at Liverpool, and when he was at the peak of his powers, he was a joy to watch.
Michael Owen was a brilliant striker who doesn't get the credit he deserves for various reasons, but I never worshipped him like Suarez, Fowler and Torres.
Previous XIs: Jeff Goulding / Neil Poole / Liverpudlian / Dan Holland / Aaron Cutler / Simon Collings