With the Mario Balotelli experiment expected to close this summer, Andrew Ronan ponders if the Italian realises the chance he had to become a legend at Liverpool.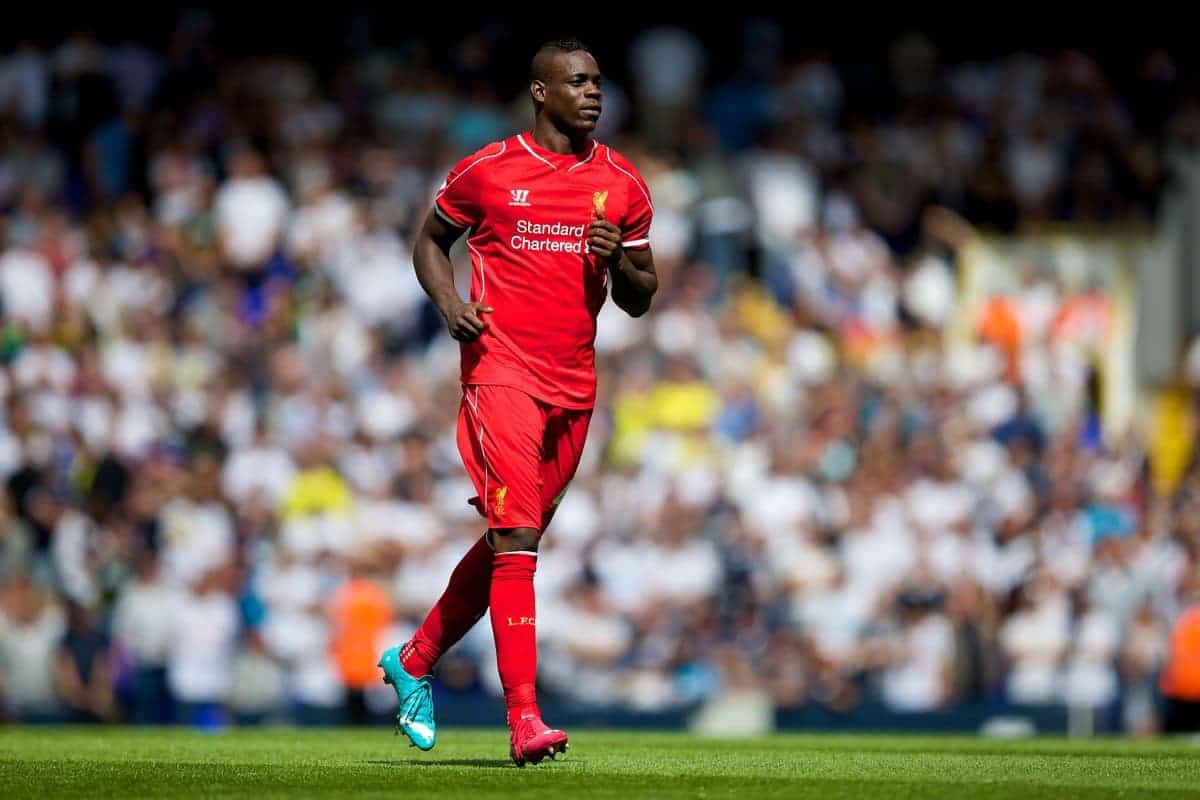 There isn't one moment definitive enough to sum up the failure that has been Mario Balotelli's Liverpool career, but a chance wasted during his debut for the Reds at the beginning of last season during a three-nil away win against Tottenham comes close enough.
After just two minutes of play, a whipped in cross by Daniel Sturridge presented Balotelli with a glorious chance to open up his account for his new club, but he could only plant his header straight at Hugo Lloris. It wasn't difficult for him to score; such was the quality of the cross, all Balotelli had to do was put the ball either side of the Spurs keeper. He didn't, and he would only score four goals in all competitions for the rest of the season.
Of course, it would be gullible to believe that had he of taken his chance against Spurs then he would have banged in 30 goals last season. Such is the importance of confidence to a striker, though, a goal on his debut would have fired up Balotelli from the word go.
Mario feeds off confidence more than most strikers, and he could have done with his header going in to get the monkey off his back. The monkey stayed well and truly perched on his shoulders for a whole season in which his abject performances went even beyond what his doubters imagined in their worst nightmares.

Seemingly a bargain at just £16 million, Balotelli managed to make himself look like a poor man's El Hadji Diouf as the season wore on. He can't complain that he didn't have enough chances in the first half of the season.
With Daniel Sturridge sidelined, Brendan Rodgers went with Balotelli as his lone striker for the autumn months. And that was when it became obvious that the Mario experiment wasn't going to work.
He complained that he preferred a role which allowed him more freedom to roam over the more static lone front man role. The problem was, though, that he wasn't very good at roaming. His movement was as lively as Everton's trophy cabinet, and he couldn't even offer anything in the way of hard work when the opposition had the ball. Had he put more effort in to win the ball back and press defenders, then his mishaps in front of goal may have been overlooked somewhat.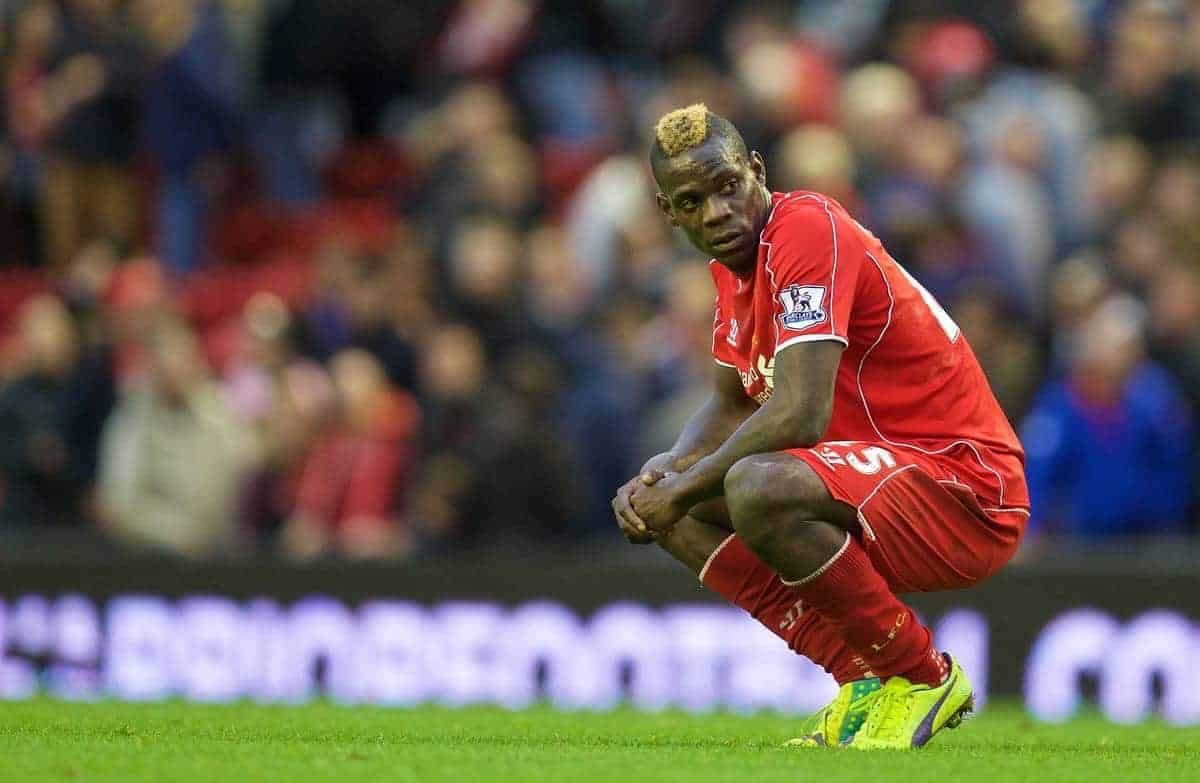 With the creativity of Philippe Coutinho and a former winger whose name I won't mention, all Balotelli simply had to do was create a presence in and around the box. A run here and there; create an angle for a pass now and again; pull the odd defender out of position. He couldn't even perform those most basic of tasks, the sort of things that strikers are shown when they're kids. It was worrying how inept he was.
We all knew he could be an eccentric and lazy so-and-so after his time at Man City, but we also knew that when the mood took him he could be a menace to defenders and score goals quite regularly. For those first two or three months many thought that one great performance by Balotelli was around the corner, and he'd kick on from there.
It never happened, and Rodgers had no choice but to drop him more or less permanently. Rickie Lambert and Fabio Borini made attempts at making themselves first choice but they weren't much better.

The killer blow to Balotelli's career at Anfield came when Rodgers decided to make that annoying former winger his number one striker, at least until Sturridge was fit again. When Sturridge did eventually return, Balotelli became completely peripheral.
Perhaps we shouldn't be surprised that he didn't seize his opportunity at Liverpool. Here he had a club which would have loved him had he become a regular goalscorer, and a set of fans whom would have adored him and his roguish ways.
Imagine him scoring the winner at Old Trafford and giving it straight to the Man Utd fans. He'd be an instant hero on the Kop. [td_ad_box spot_id="custom_ad_3″]
Mario, though, seems to find it easier not to live up to expectations. Perhaps he doesn't want to after all and he's just a money grabbing mercenary. He has talent, though, there's no getting away from that.
Whether he realises that or not only he knows. Maybe when he's struggling for form or moaning about his role in the side when he's at a lowly Italian club, or whoever he trades down to, he'll finally realise the chance he had to become a legend at Liverpool. Given that it's Mario, though, he might not ever realise it.