Following on from our look at Reds' under-18s last week, PJ Vaughan picks out five players from the Liverpool under-21 squad he expects to shine in 2015/16.
Adam Phillips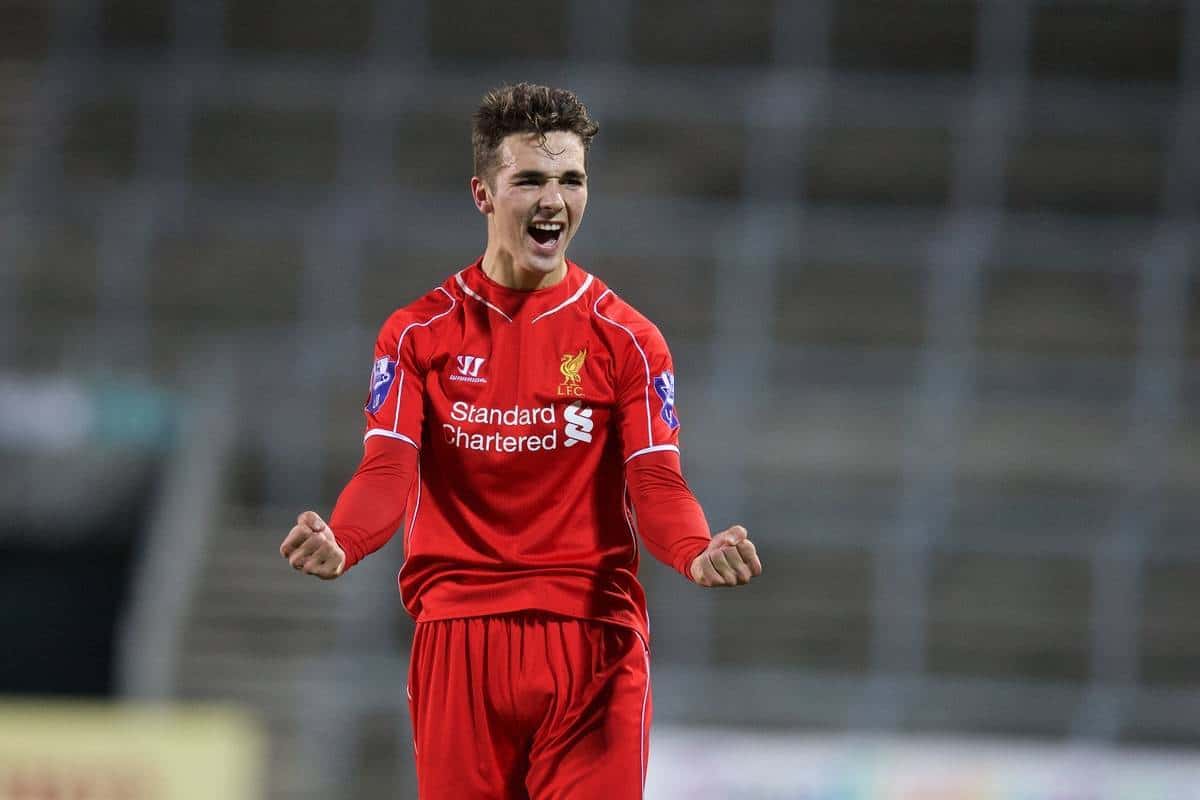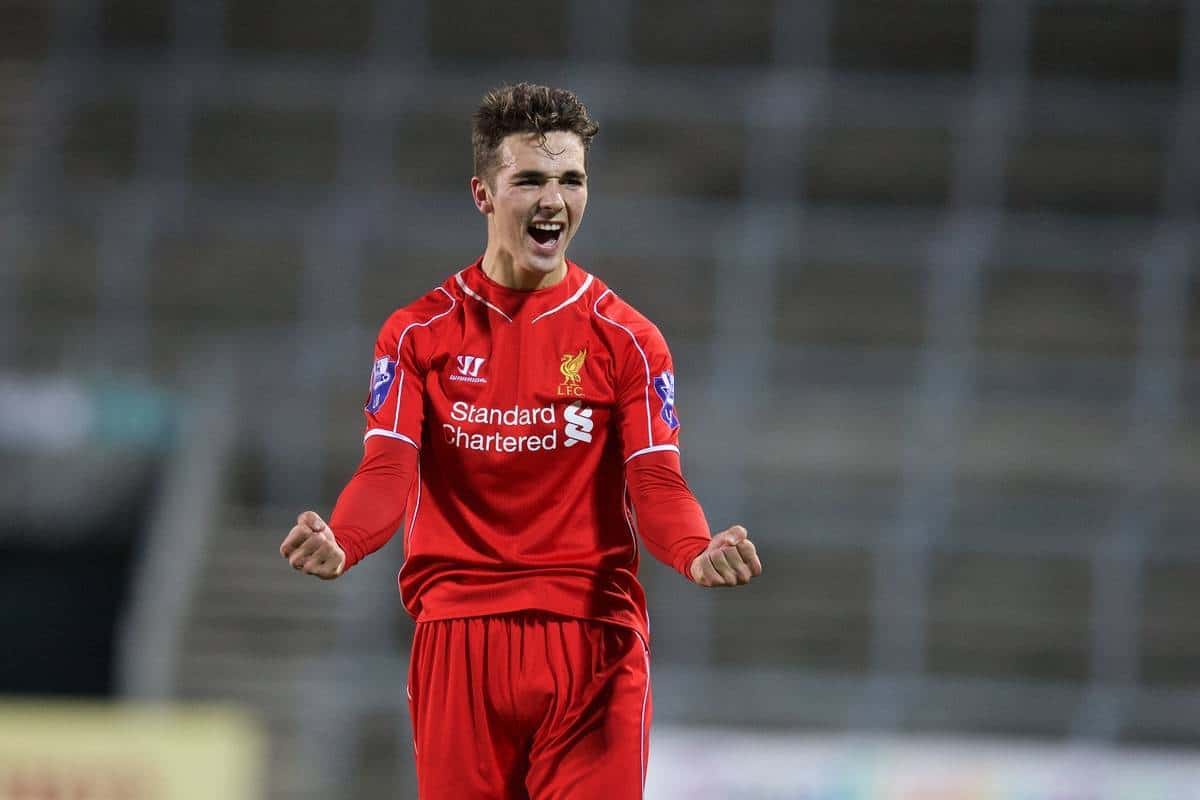 Adam Phillips is strong, tall and he has the natural build of a central midfielder. He has an excellent range of passing and his set-piece delivery is outstanding. He is also a brilliant crosser and finisher and he loves to win a tackle. These are the attributes you would expect from a potential Premier League centre midfielder.
The one side of his game that he needs to work on is his positioning. He sometimes vacates the middle when he makes a forward run. He needs to communicate better with his team mates in this regard. He also needs to track opposition player's runs better.
Last season he started in the U18s midfield and his partnership with Pedro Chirivella was excellent. Phillips was elevated to the U21s when Jordan Rossiter played in the League Cup for the first team. Phillips wasn't fazed by the step up and scored two goals on his U21 debut against a very good Manchester City side.
I'd expect him to make a more permanent step up to the U21s, when some of the senior players go on loan. Phillips has huge potential he just needs to keep developing. He is the most natural footballer at the academy.
However, natural talent is not enough he needs to keep progressing and you need a certain amount of luck too, especially to get an opportunity at the right time and to then take that opportunity.
Plays like: Steven Gerrard.
---

Pedro Chirivella is the cliced 'Rolls Royce of a midfielder'. He is a step ahead of most young players. He has great vision and is actually aware of who is where on the field before he receives the ball. He is like a good snooker or chess player – i.e. he is two or three moves ahead of everyone else.
He struggled at U18 level last season at the start of the season mainly due to playing in the wrong position. He is not a defensive midfielder and playing him there takes away everything he is good at. He is a centre midfielder and the fulcrum of a side. Once the club worked this out his performances improved massively and he progressed to the U21s.
He needs to work on the defensive side of his game. He goes too deep when he is in a defensive position leaving too big a space between his midfield partner(s). He also needs to get stronger in order to prevent injuries. Notwithstanding he is a huge talent and expect big things of him this season and beyond.
Plays like: Xabi Alonso
---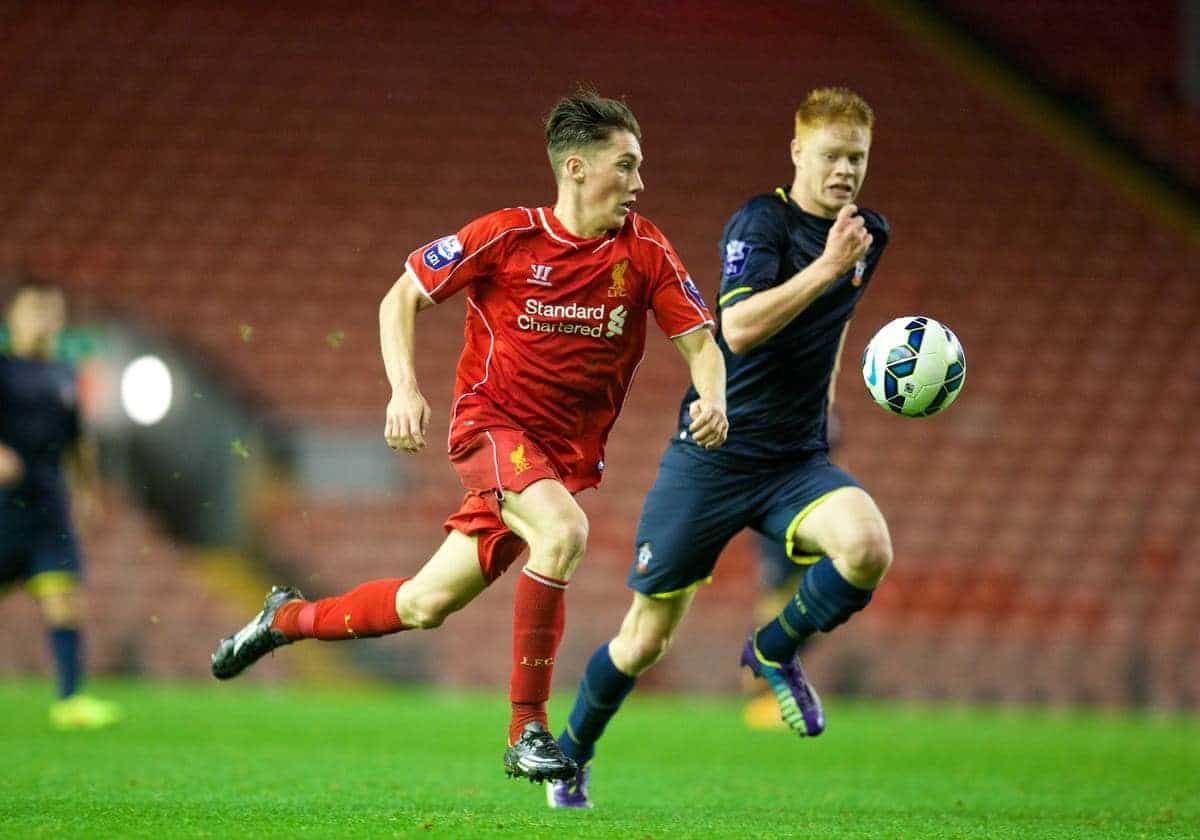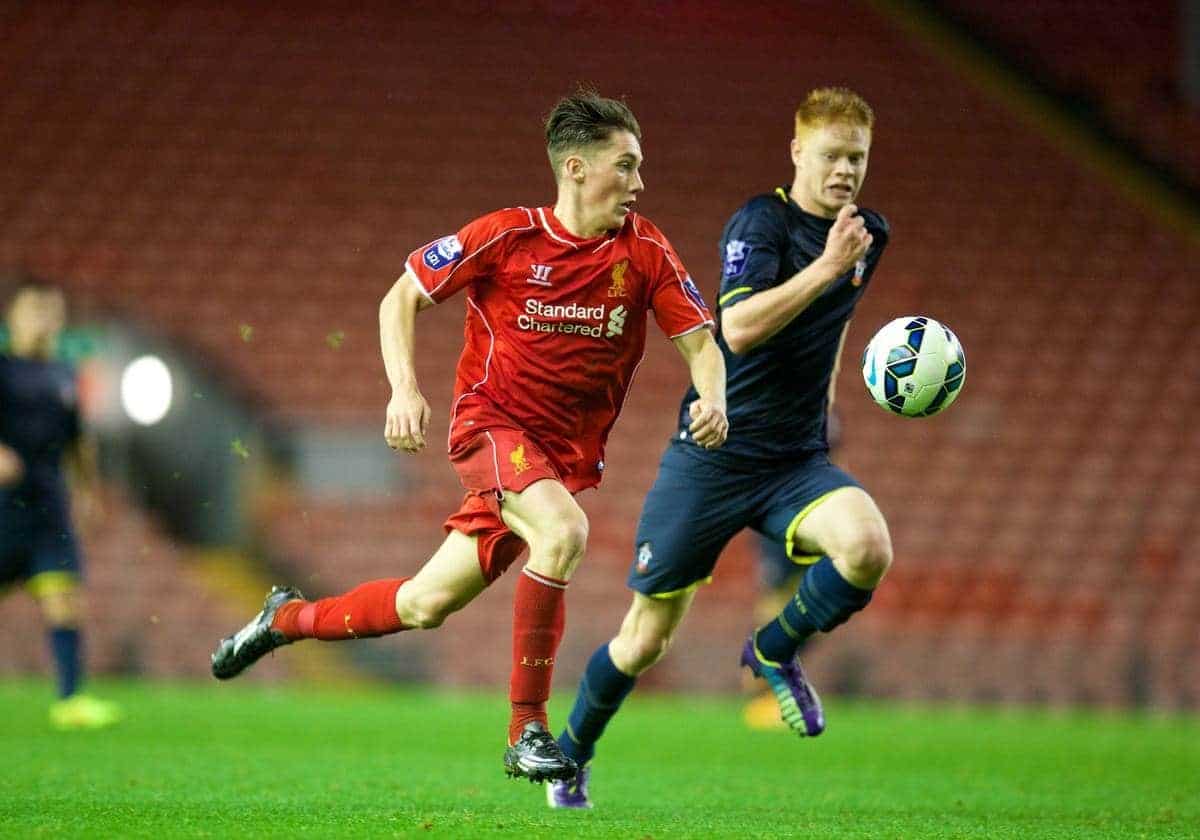 Harry Wilson has been under the spotlight ever since Wales made him their youngest ever full international in October 2013, despite only having played a handful of Liverpool U18 games at the time.
Last season Wilson progressed to U21 level. Initially he struggled, mainly due to his slim build, but as the season progressed so did Wilson. He is an elusive and skilful runner and scores all sorts of goals both from distance and from close range. He is also capable of scoring from free kicks.
He needs to get physically stronger and when he does he should progress to the next level. He is likely to go on loan in the latter part of the season. He may not him make the full break through at first team level this season but might get to travel with the first team. A good loan should give him the opportunity to impress in the next pre-season.
Plays like: Luis Garcia
---

Ovie Ejaria was signed from Arsenal in 2014. Last year he started at U18 level and he managed to play a couple of impressive U21 cameos before the seasons end.
Ejaria is very comfortable in possession, the ball is almost glued to his feet and he reminds me of Jan Molby in that regard. Ejaria is much more athletic than Molby and likes to play further forward. He is very skilful and has great vision. He is also a good dribbler. His finishing and shooting could do with a bit of work though.
Last season was a settling in season for Ejaria, this season we should see his full potential. He may play some U18s and the FA Youth Cup but is likely to play a lot of U21 too as the season progresses. He is likely to make an impression no matter what level he plays at.
Plays like: Jari Litmanen
---
Madger Gomes

Madger Gomes arrived at LFC with a big reputation last season but he initially could not play because of registration problems. When he did play he was decent without being exceptional.
As the season progressed and the U18 results worsened, the one real shining light was Madger Gomes. He can play right across the midfield or the forward three and is equally good in each position.
If he starts the season at U18 level he is not likely to stay at that level too long. He should get opportunities at U21 level. He is now at the club for 12 months too and it usually takes a young player that long to settle in. So expect big things from him this season.
Liverpool have lots of talented midfielders and attackers at both U18 and U21 level so competition for places will be fierce.
Plays like: Patrik Berger
---
The rest
I decided not to include Rossiter, Cameron Brannagan, Sheyi Ojo, Jerome Sinclair, Allan Rodriguez and Ryan Kent as some are on loan and others likely to go on loan soon.
There are lots of other young players I could have included. Sergi Canos is an exciting wide player, Tom Brewitt is a decent defender and very good in possession, Conor Randall and Joe Maguire are decent fullbacks and Ryan Fulton is an excellent young keeper that has great potential if he can keep clear of injuries.