Eddie Howe will be competing against two of his "role models" when Bournemouth face Liverpool at Anfield on Monday.

The young Bournemouth manager, widely considered among the most promising in the country, observed Brendan Rodgers' methods while the Northern Irishman was in charge at Swansea before his appointment at Liverpool.
As a young player he also worked under Sean O'Driscoll, one of his predecessors at Bournemouth who this summer became Rodgers' new assistant, and there is little question he has been strongly influenced by the two.
The three share similar philosophies on how football should be played, preferring creativity and possession to pragmatism or being direct.
"[Rodgers has] been a role model, really, for me," said Howe, 37. "Someone you look up to and admire. I admired watching his Swansea teams play.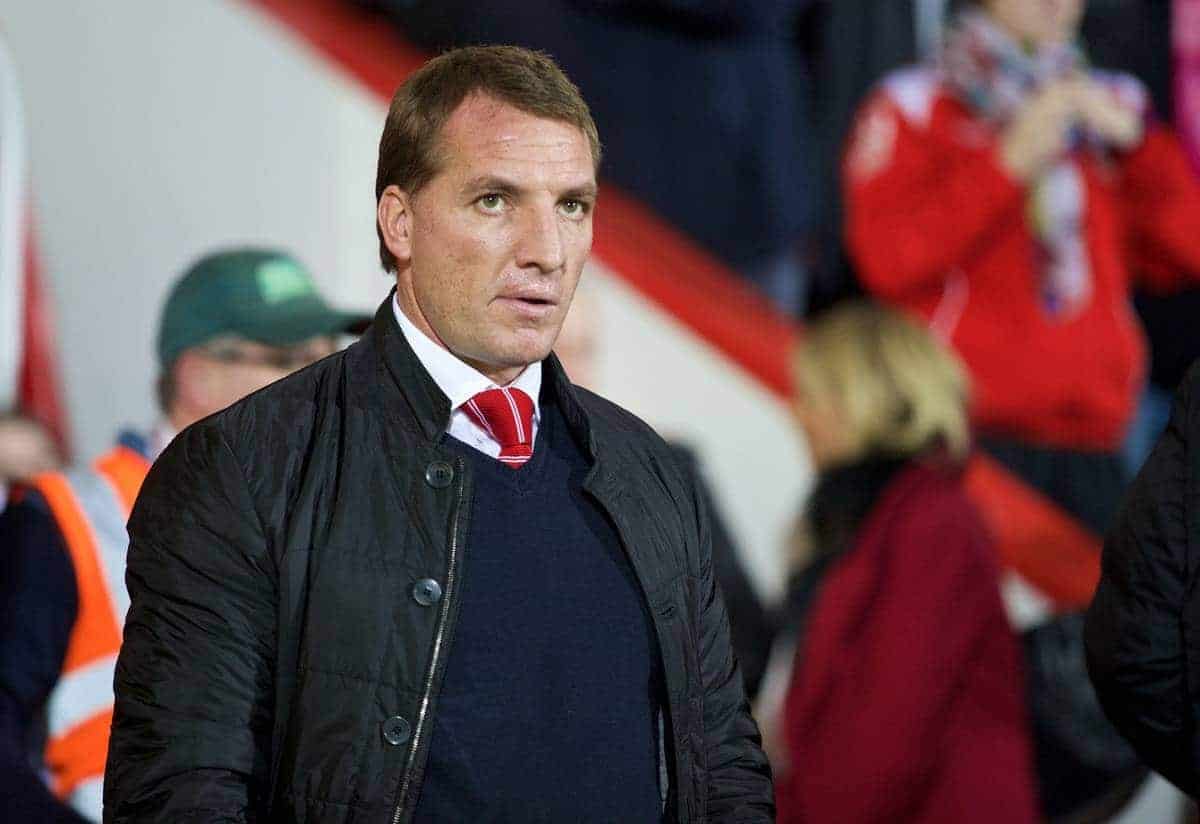 "When you try and analyse games and analyse systems, and philosophies, he's certainly someone that I've looked at. I respect the way he conducts himself as well.
"I think he's now building another Liverpool team, a new Liverpool team, this year, so it'll be interesting to see how they do.
"Liverpool are going to be up there competing in the top places in the league, there's no doubt about that. That's why it's going to be one of our toughest games of the season. [It's] Liverpool's first home game of the season, making it even more special. For us, we've got to make sure we turn up."
O'Driscoll was appointed to replace Liverpool's previous assistant manager, Colin Pascoe, after Rodgers controversially chose to reshape his coaching staff at the end of a disappointing season.

His arrival at Anfield surprised many observers but Howe was not among them because, as with Rodgers, O'Driscoll taught him so much.
"It won't mean anything to me during the game because you're working and you're there to do a job and get a result, but it's great to see Sean doing so well and at a great club like Liverpool, so congratulations to him on that move," said Howe.
"I thought it was nothing more than he deserved, really, because he's an outstanding coach. It's great to see the good guys do well in football. I'm delighted for him but when we meet up it'll be purely work.
"[O'Driscoll was] probably hugely influential, without me really directly knowing it, in a sense that you're moulded by experiences and people that you work with and work for.
"I was associated with Sean for a long time, way back to my youth team days. Naturally, when you look at someone and observe them closely you inherit their beliefs and some of the ways that they work.
"I certainly believe Sean had a huge part in my management style. Obviously he's moved on and I haven't seen or worked with him for a long time, but I think that stays with you. I was very lucky, as a young professional, to have such a forward-thinking coach as Sean."
Howe also said Bournemouth are not at present bidding for any players, including reported targets Charlie Austin or Jonathan de Guzman.
AWAY FANS VIEW: Get the lowdown on new boys Bournemouth and their perspective on LFC