Speaking ahead of Liverpool's trip to take on Arsenal on Monday night, Brendan Rodgers acknowledged the importance of a big squad.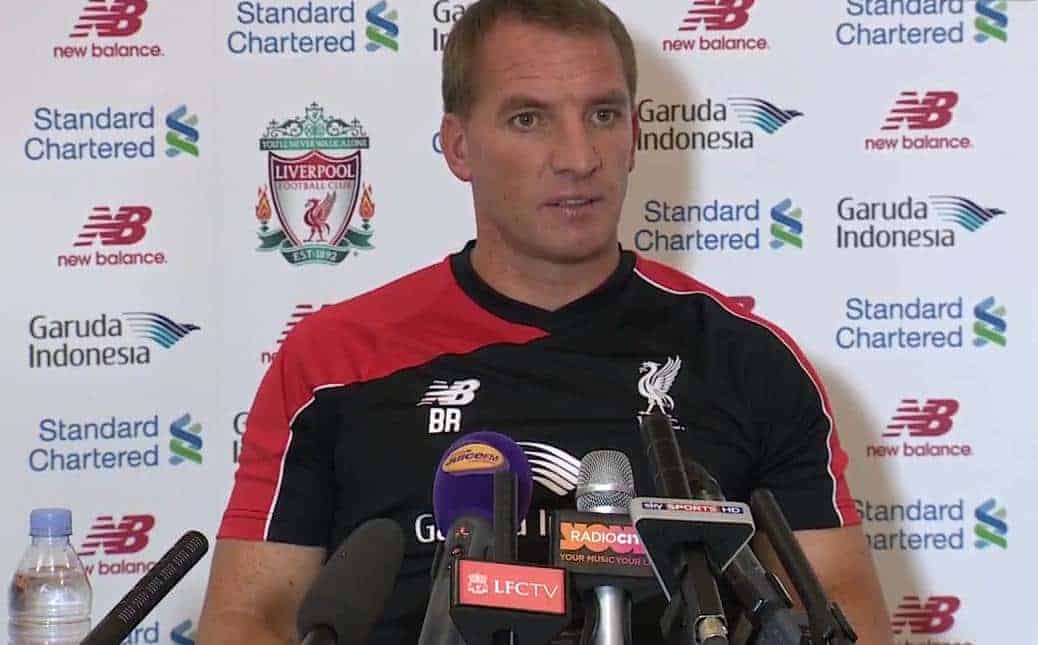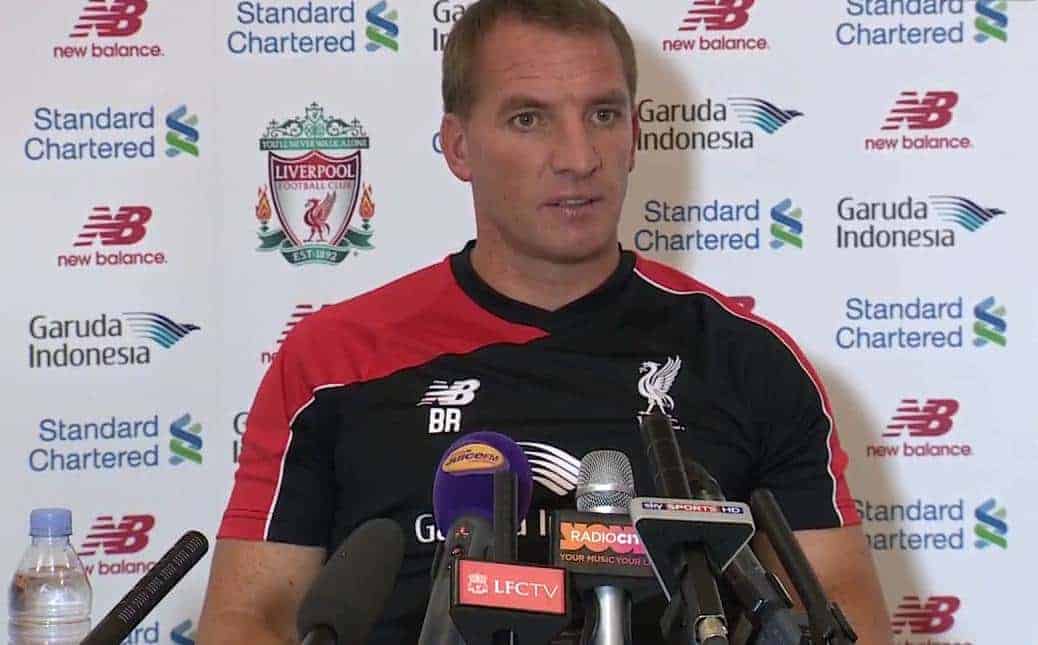 As he prepares his side for an important top-four clash away to Arsenal on Monday night, Liverpool manager Brendan Rodgers discussed why it is important to have a big squad at his disposal.
Rodgers has named an unchanged side for both of the Reds' Premier League games so far, but injury to Jordan Henderson may force him into a change.
With the captain a key player for Rodgers, the manager conceded the club were "assessing him day by day."
"He's had a problem with his foot, but we'll see in 48 hours and take it from there," he continued.
Losing Henderson would disrupt the fluidity that Liverpool have shown in their midfield ranks so far in 2015/16.
But when asked about the benefits of a light fixture schedule, Rodgers acknowledged that these changes would be made at some point in the season.
"It's what we want," he said.
"We want the fixture list to be hectic because as the season goes on [it means] you're in cup competitions and doing well.
"Throughout pre-season we have travelled more than any other team, but it shows the quality and character of the players to get two wins [at the start of the season]."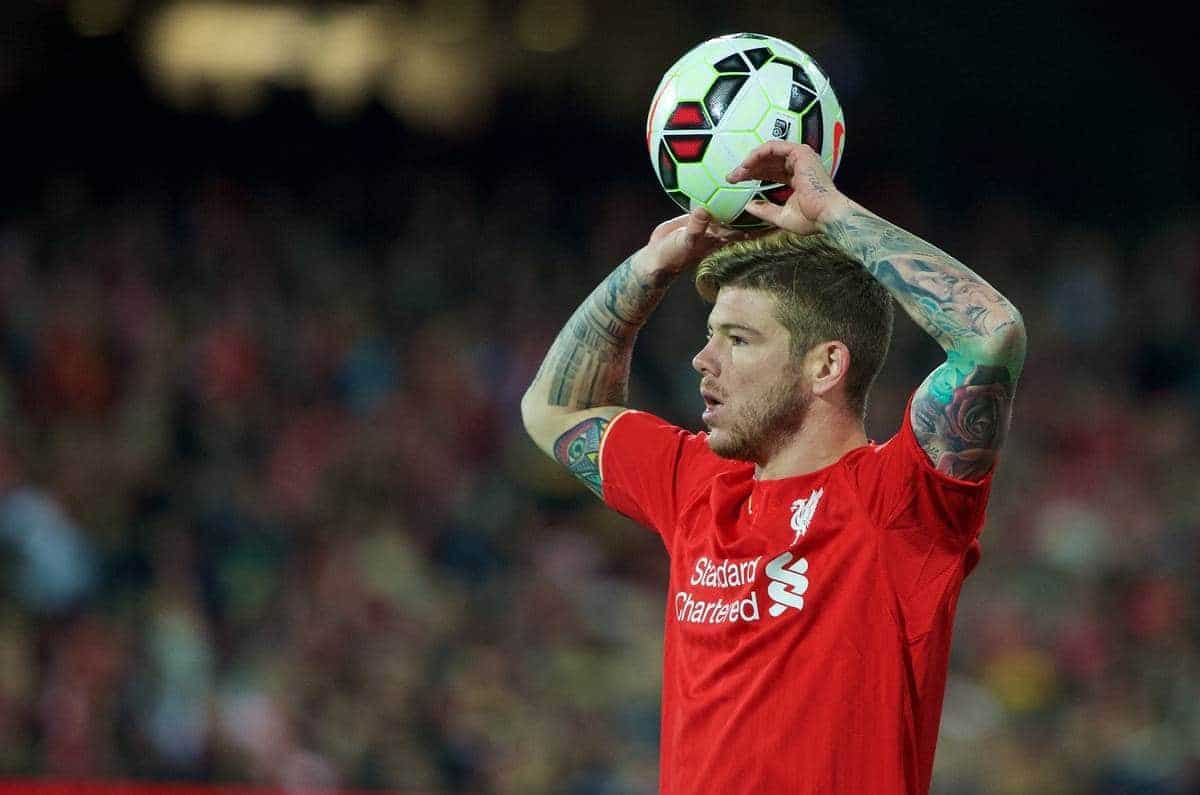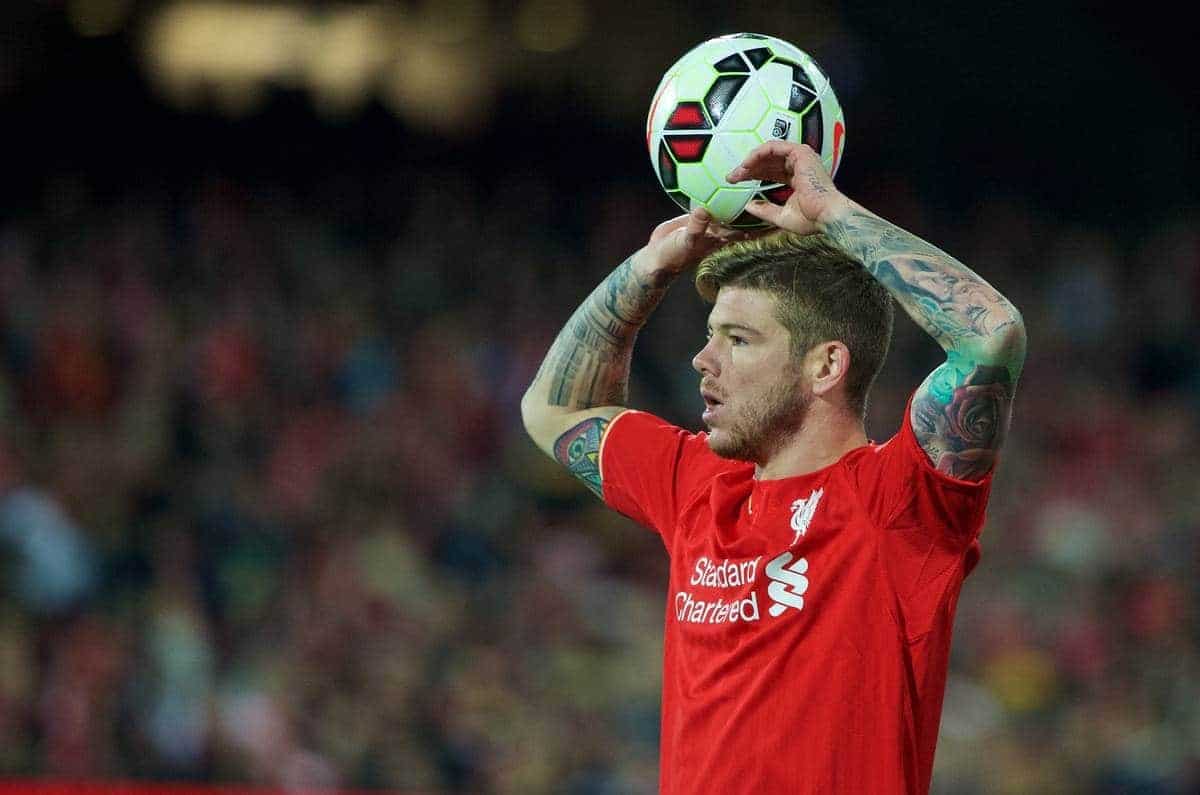 One player who will be hoping for more first-team action as the season progresses is Spanish left-back Alberto Moreno.
Moreno performed exceptionally in a 10-minute cameo in Monday night's 1-0 victory over AFC Bournemouth, and the manager praised his contribution.
"Alberto's trained really well, he understand at this moment why he's not in the team," he explained.
"It's important for me to acknowledge that it'll be difficult to get into the team, but there's opportunities every day in training.
"There's no drop in his enthusiasm."
This application and spirit will be important as Liverpool enter a more demanding schedule following September's international break, and when asked about potential loan departures Rodgers once again addressed the need for squad depth.
In particular, he noted a key role in the future for 18-year-old academy star Jordan Rossiter.
"I'm sure there'll be one or two that will go [on loan], but for one or two we've got the Europa league and the cup games," Rodgers said.
"Rossiter has moved up a year into the first-team training room, he's got great maturity and I can see him as being one who will stay here."
While it may be too early to suggest that Rossiter could take Henderson's place in the midfield against Arsenal, Rodgers will be pleased he has strength in depth in those key areas.
For now, however, Liverpool will be focussing on earning another three point with a win in north London.
After another week of preparation, thanks to a forgiving early season schedule, Rodgers said: "We're confident we can get the result."