Brendan Rodgers expects the Premier League will have to clarify plenty more controversial offside decisions this season, but suggested officials were right to allow Liverpool's winner against Bournemouth to stand.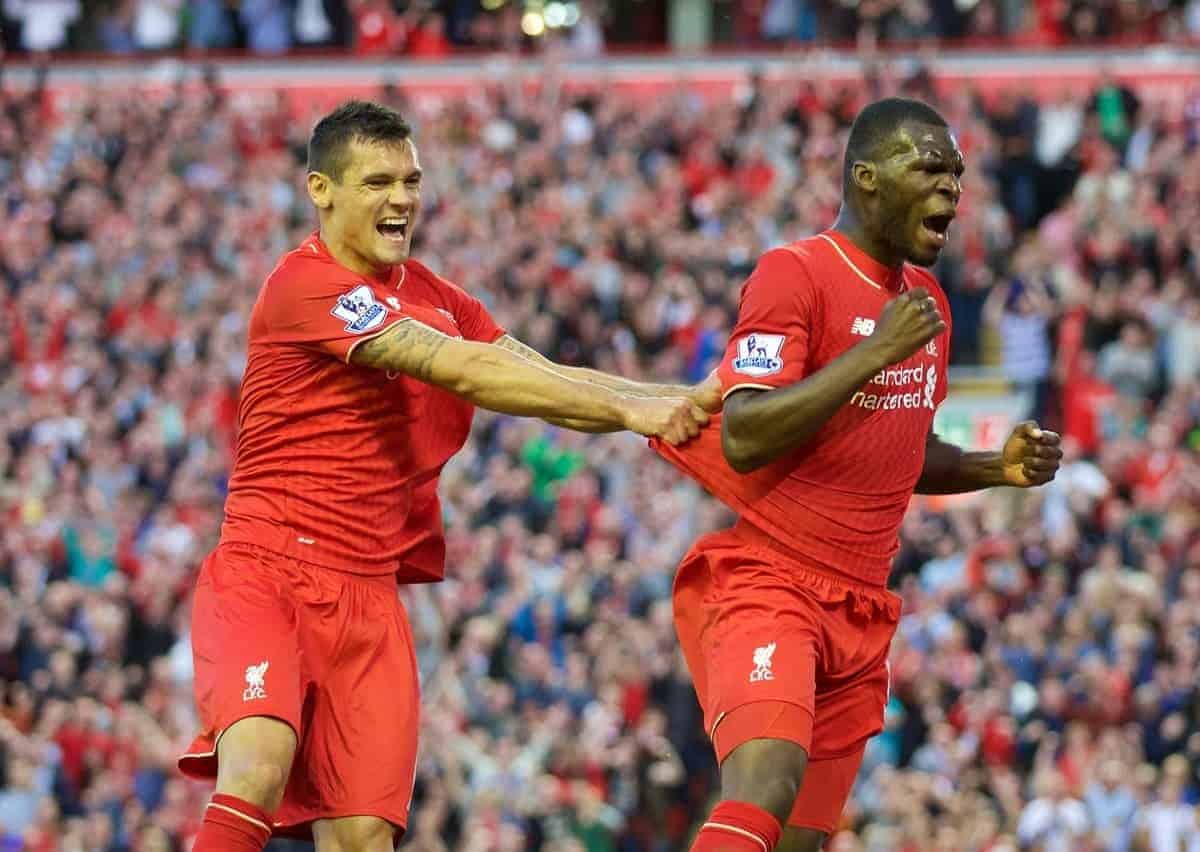 On Friday the Premier League, in conjunction with referees' body PGMOL, took the unusual step of issuing a statement to acknowledge Christian Benteke's goal at Anfield should have been disallowed because team-mate Philippe Coutinho was stood in an offside position when he attempted to turn in Jordan Henderson's cross.
Clubs had been informed of a change to how the offside rule would be interpreted this summer, yet Rodgers believes it remains a grey area which will continue to create debate throughout the campaign.
"I can understand frustrations with the laws and how they are changing, but it epitomises how difficult it is," the Northern Irishman said.
"I thought the officials had done well over the course of the evening. The goal – they had to assess in a split second.
"It's very, very difficult. It's been sent around to say this is the new rule and this is how it shouldn't be a goal.
"Over the course of the season I think they'll be sending out quite a lot of images because it's very, very difficult to call.
"There are going to be lots of reactions by players that they'll say will be offside positions because it's a natural instinct.
"The ball's being crossed in then players will look to go for the ball."
The new guidelines state that because Coutinho, who was close to the ball, attempted to touch Henderson's delivery, it affected goalkeeper Artur Boruc and the linesman's flag should therefore have been raised before it got to Benteke at the back post.
However, Rodgers claimed Boruc was in fact not deterred by his Brazilian playmaker.
"I think the linesman's made an excellent decision in terms of he's assessed very, very quickly," he added.
"Okay, there might have been an attempt but there was no way Philippe Coutinho is going to get the ball. You can see that.
"He's in an offside position, of course; the ball gets whipped in and it's going outwards towards the back post.
"The goalkeeper's made a slight movement but I don't think the movement has affected him.
"The quality of the ball, the athleticism, the touch and the finish has made it difficult.
"But, of course, Eddie [Howe] and Bournemouth will be disappointed because only a few weeks ago we're told that is offside and it shouldn't count.
"We take the goal and move on.
"There have been images sent out. If they start doing that now there are going to be a lot of these over the course of the season because it's a very, very fine line."
Liverpool are in action again on Monday night at Arsenal where captain Henderson remains a doubt because of the foot injury which forced him off against the Cherries.
"We're just assessing Jordan day by day," Rodgers said.
"He's obviously had the problem with his foot, we'll see how he goes over the next 48 hours and take it from there."