Nathaniel Clyne and James Milner have fitted seamlessly into the Liverpool side, and are huge improvements on their predecessors, writes Henry Jackson.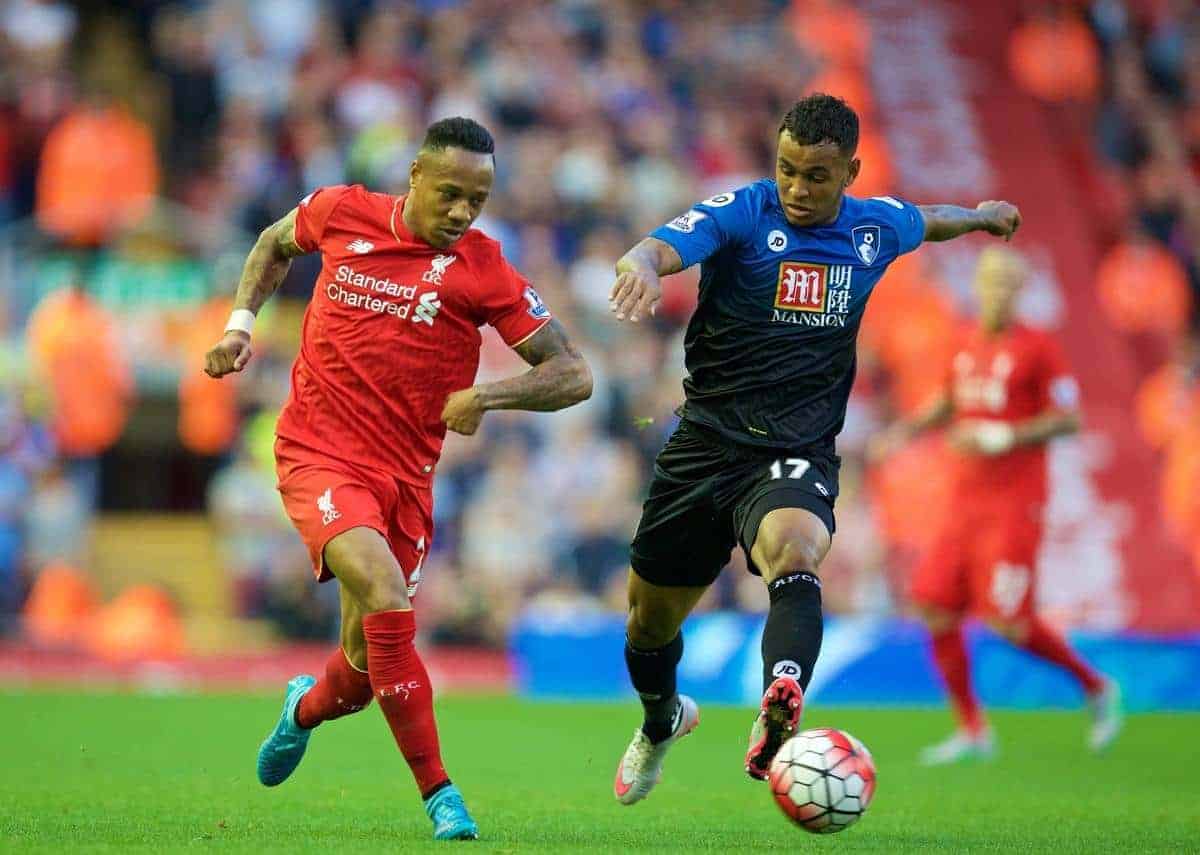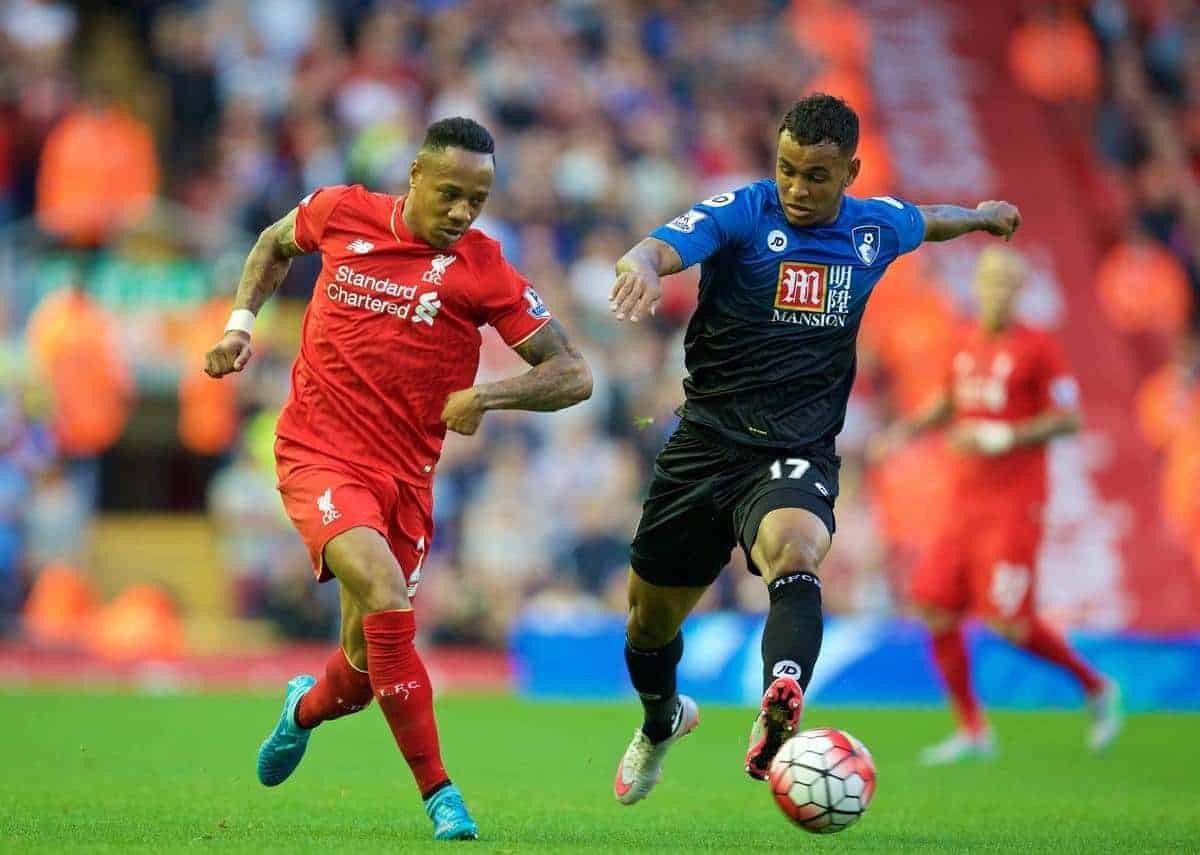 Liverpool's 1-0 win over Bournemouth on Monday is not a game that will be spoken of in years to come, but it was a night of positives in terms of the Reds new summer signings.
While Christian Benteke will dominate the headlines, given the fact he scored the winner on his home debut and performed well, it was fellow new recruits Clyne and Milner who really caught the eye.
The two Englishman have both slotted into the team with consummate ease, and the balance and consistency they have already given the team bodes very well for the future.
Clyne
It was very easy to go overboard about the £12.5m signing of Clyne from Southampton, and it is important to stress how similarly ecstatic a lot of us were when Glen Johnson arrived at Anfield in 2009.
While Johnson's time in a Liverpool shirt proved to be one of huge frustration, with a lack of defensive quality and a questionable hunger working against him, Clyne genuinely looks the real deal.
Defensively he is superb, as shown by his ability to keep Ibrahim Afellay and Max Gradel almost non-existent against Stoke and Bournemouth, respectively.
He bites into tackles, has blistering pace at his disposal and possesses terrific positional sense. How has Roy Hodgson been picking Phil Jones at right-back for England instead?
Nathaniel Clyne comfortingly steadfast at RB, completing both of his attempted tackles. Max Gradel very quiet. #LFC pic.twitter.com/j8zTw1oLMB

— Jack Lusby (@jacklusby_) August 17, 2015
https://twitter.com/jwsldn/status/633358510462517248
In comparison to Johnson's lack of defensive nous, the gulf in quality is enormous. In fact, it's probably the equivalent of Usain Bolt and Peter Kay facing off in a 100 metre race.
While Clyne may not be Dani Alves when it comes to the attacking aspect of things, his crisp use of the ball, intelligent timing of runs and consistent final ball are all top draw.
He seems to know when the right time to go forward is and when to stay back, and his goal for Southampton at Anfield last season was the perfect example of his expertise in the final third.
For the first time in a long time, Liverpool actually have a full-back who they can depend upon, and at 24, he looks a tremendous long-term acquisition.
Milner
Milner, meanwhile, has been a revelation for the Reds in his two games so far, silencing those who doubted his free transfer to Merseyside from Man City.
The 29-year-old has been used in the central role he has so craved throughout his career, albeit quite a roaming one, and he really does look a formidable presence there.
The former Leeds United youngster was brought in to replace Steven Gerrard, and while we all know Milner will never reach the heights Gerrard did in his prime, he is still an upgrade on the 2014/15 version of the former skipper.
Gerrard was a weak-link at times last season, which at 34 years of age is completely understandable. His legs had gone, his influence was on the wane and opposition teams exploited his increasing flaws.
Milner has come in and given Brendan Rodgers' side exactly what Gerrard could no longer guarantee: energy, defensive quality and balance.
James Milner's game by numbers:

90% pass accuracy
3 crosses
2 shots
2 tackles won

Efficient performance. #LFC pic.twitter.com/bdHH1JeOPJ

— Squawka Football (@Squawka) August 17, 2015
James Milner (5.87km) ran further than any other player in the first half.http://t.co/FIISYoGdCx #LFC #AFCB pic.twitter.com/AyRY2Fzwmj

— BBC Sport (@BBCSport) August 17, 2015
His work-rate against Bournemouth was astonishing at times, but his clever use of the ball and reading of the game caught the eye too. His tackling was also relentless.
There was even that last-gasp free-kick which sailed miles into the Anfield Road End. Many thought that was a dreadful shot, but it was actually an ingenious method of wasting time!
Milner is a footballer who you will only ever fully appreciate if he plays for your club- many City fans were devastated to see him leave, for example- and we are seeing that firsthand now.
Manuel Pellegrini once said of the Englishman, "find me a more complete English player. There are players who're better technically, yes. Quicker players, yes. Players who head better, yes. But show me one who does all the things Milner does well. There isn't one."
He is spot on.
Conclusion
While Benteke has immediately impressed in attack, Joe Gomez has shone at full-back and Roberto Firmino has shown glimpses of class from the bench, it is Clyne and Milner who look Liverpool's best signings of the summer.
Both have given the Reds so much more solidity and consistency, and have been a big reason for the two clean-sheets that they have kept so far this season.
Clyne is a massive improvement on the likeable but ultimately infuriating Johnson, while Milner has brought the dynamism and influence that Gerrard could painfully no longer give his boyhood club.
Neither are the most explosive footballers you will ever see, but in terms of effectiveness and what was needed at Anfield, they are proving to be wonderful purchases.
[interaction id="55d24a958768712c75c79249″]
LIVERPOOL 1-0 BOURNEMOUTH:

PLAYER FOCUS: Christian Benteke vs. Bournemouth
FAN REACTION: "Performance unconvincing, result important"
TALKING POINTS: Clyne and Benteke impress, Lallana ineffective
PLAYER RATINGS
MANAGER REACTION: Howe unhappy with decisions