Liverpool's £29 million summer attacking signing Roberto Firmino has set his sights on a starting role against Arsenal on Monday night.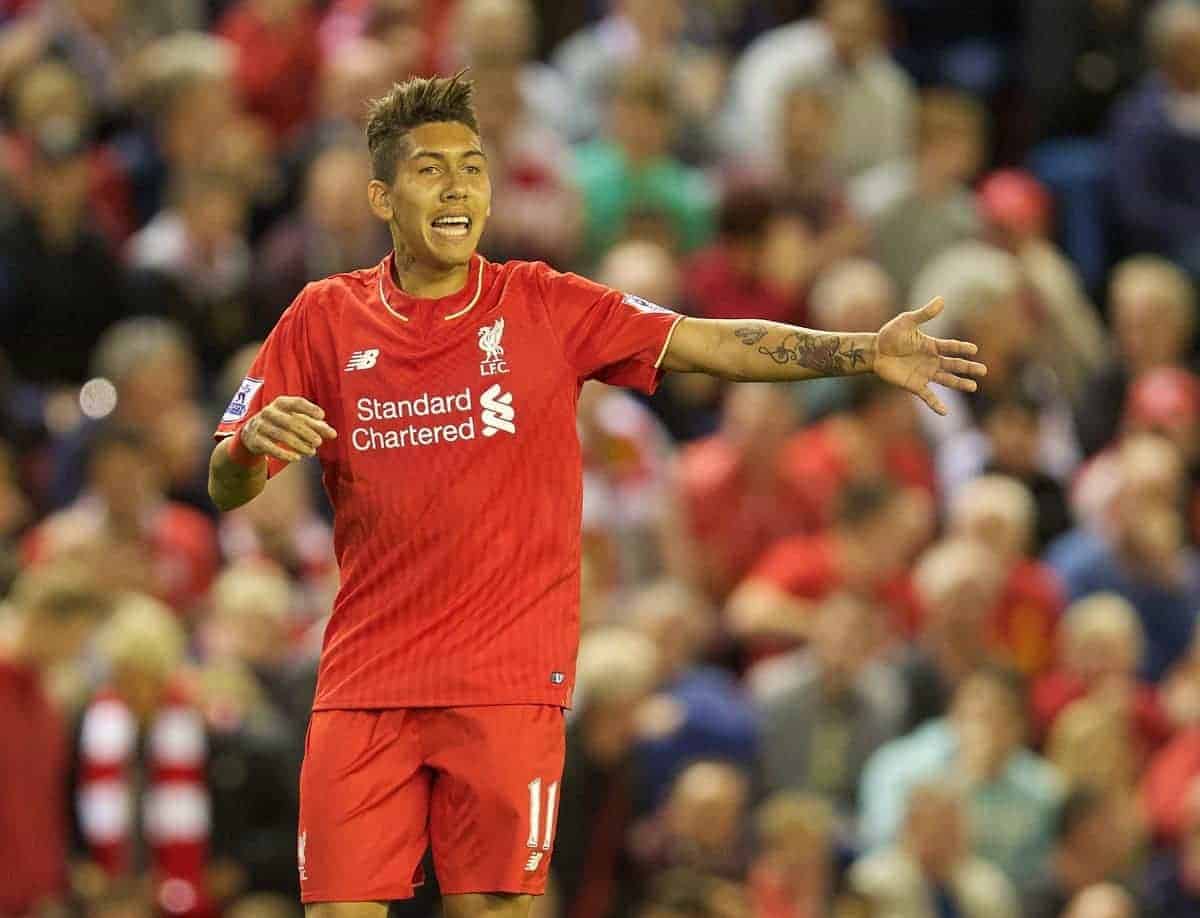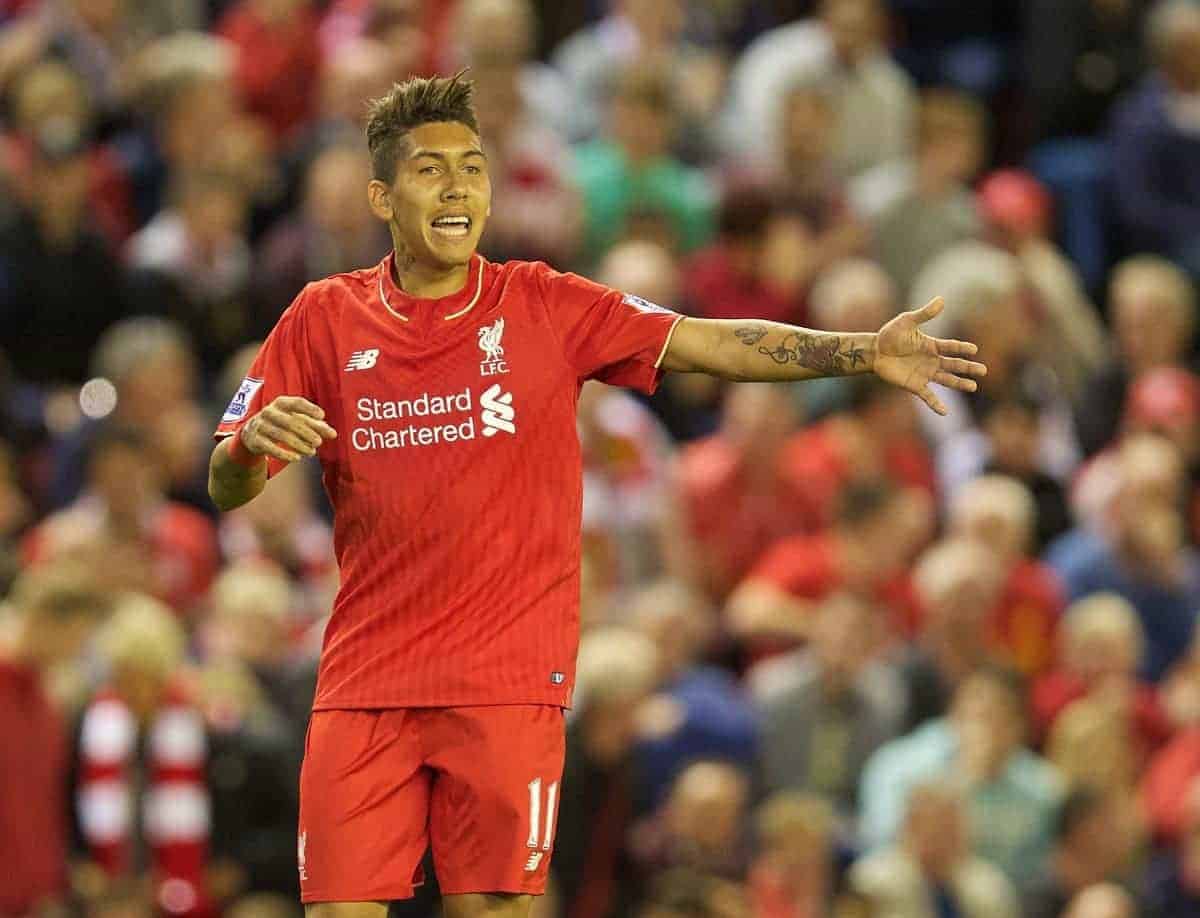 Roberto Firmino has made just two short substitute appearances for Liverpool since his move from 1899 Hoffenheim in July, but the forward hopes to make his full competitive debut on Monday night.
With the Reds set to take on top-four rivals Arsenal at the Emirates Stadium, Firmino has said he is "working hard" to earn his first start.
"That is my aim but there's a healthy competition in the squad right now and the manager knows who should be starting games," he said.
"So all I can do is keep on working so I will be ready when I am given the chance to start."
Building up his fitness during training following a gruelling summer at the Copa America with Brazil, Firmino is set to become one of Brendan Rodgers' key players on Merseyside.
The 23-year-old looks primed for success in the Premier League, and he believes he owes much of that to his upbringing in the Bundesliga.
"I am very proud of being Brazilian but I am also thankful for having the chance to play in Germany for four and a half years," he continued.
"I have completely changed the way I play football because Germany is a tougher, faster game which is more tactical with tighter marking.
"It was a great experience to have a chance to play in Germany for that time and, while I'm very proud to be a Brazilian player, I consider myself to be half Brazilian and half German on the pitch."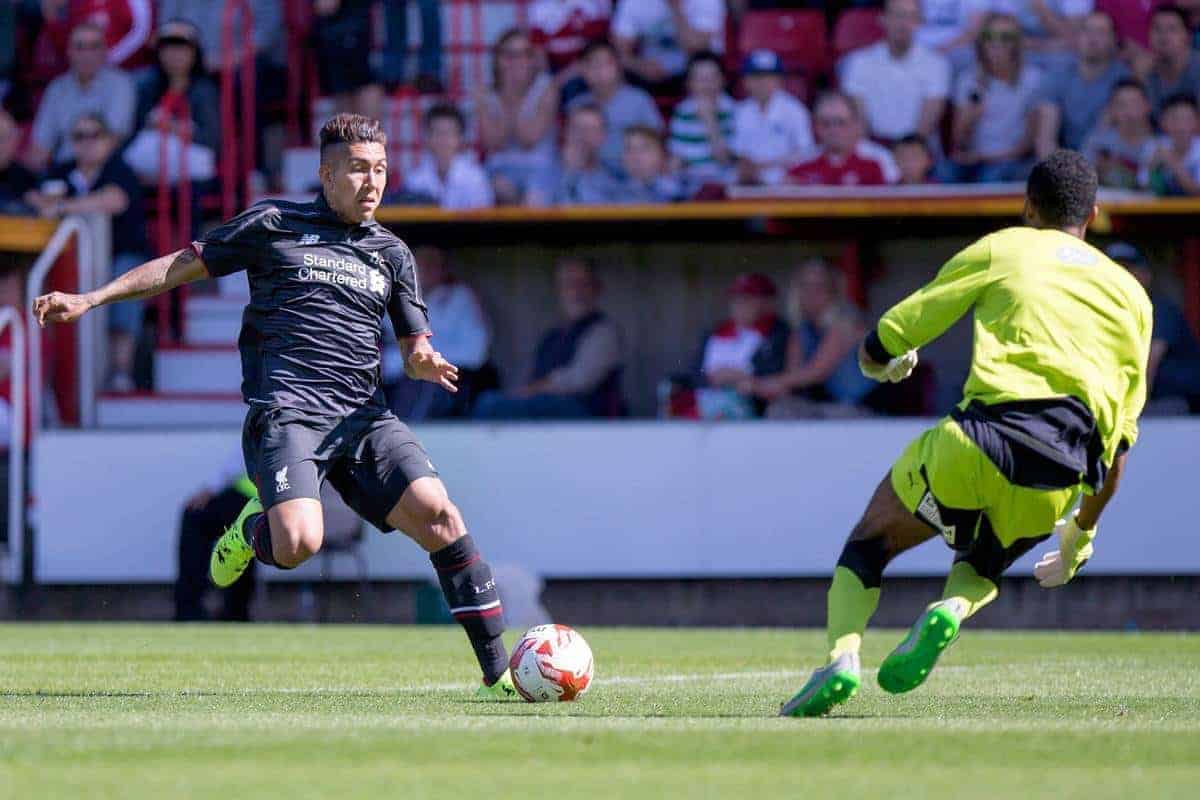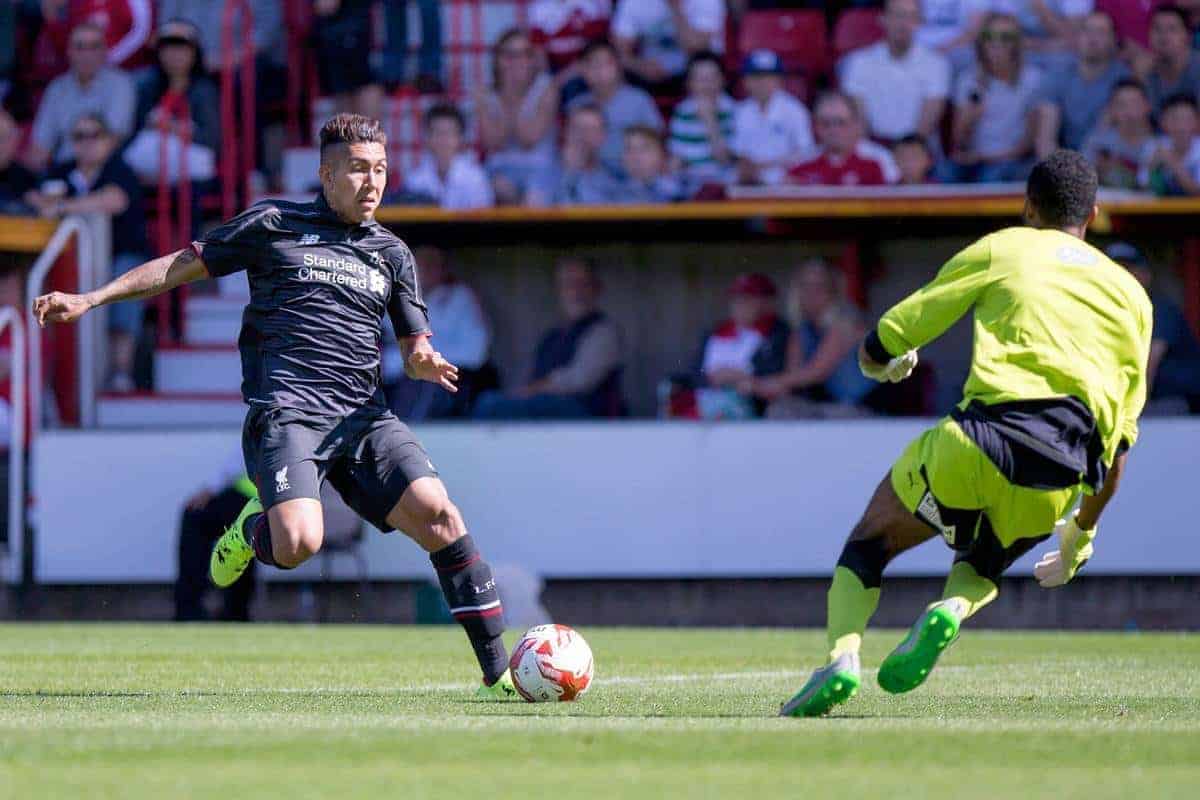 Rodgers has clearly noted Firmino's diverse attributes, and has praised the forward ahead of Monday night's north London clash, comparing him to Arsenal's Alexis Sanchez.
"You see Sanchez and he's a world class operator. When you have a player of that ilk they can become a real catalyst for your team," the manager said.
He later added: "Firmino has looked good in training, as each week goes by he's getting fitter and stronger. He's a real worker.
"I've been impressed with his quality but his ability to work and press the game is one of the key things for us when we were bringing him in.
"And he really understands the pressure and the intensity. He's come from a league which is physical.
"But Firmino and Sanchez are aggressive, they want to score goals and are both team players so there are a lot of similarities."
One of Firmino's key qualities is a never-say-die attitude on the pitch, and he looks set to reward Liverpool's faith in him after claiming he "instantly" wanted to play for the Reds after hearing of their interest.
"I knew about Liverpool's interest before the [Copa America]," he explained.
"And I instantly thought it would be an interesting idea for me because I knew Lucas [Leiva] and [Philippe] Coutinho were playing here.
"I had the chance to play alongside Philippe for the national team so I spoke to him about Liverpool and I knew it would be a great opportunity for me.
"He said it's a great club with a great squad and a great team spirit and now I've discovered that for myself because the players have given me a really warm welcome."
Rodgers could name three Brazilians in his starting lineup against the Gunners, with Lucas rumoured to be in line for his first start of the season after injury to Jordan Henderson.
The midfielder is said to be attracting interest from Besiktas, Lazio and Inter Milan this summer.
But a strong performance from Lucas, aided by the contributions of Firmino, Coutinho and Co., could earn him a regular role under Rodgers once again this season.
[interaction id="55da4319f11a0e7e78540c65″]