Many great players have made huge impressions at Liverpool FC throughout history, but who have been the Reds' most important signings ever?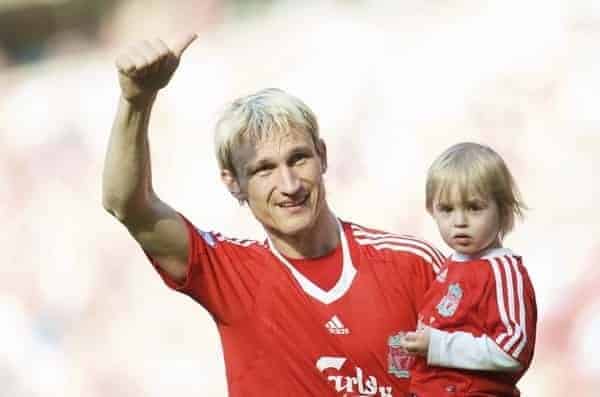 Liverpool have a wonderful history spanning over 100 years, and we have been fortunate to see some magnificent players sport the Liverbird upon their chest during that time.
There have been homegrown legends like Steven Gerrard, Robbie Fowler and Roger Hunt, cult heroes such as Igor Biscan and Joey Jones, and brilliant foreign signings who have lit up Anfield time and time again.
But what about the most important purchases? Those players who arrived on Merseyside and ended up having an enormous influence on those around them.
They weren't necessarily the best buys in Liverpool's history, but due to numerous factors, they were the most vital.
Here are the seven we believe are most deserving of falling into that category.
Ian St John
Ian St John joined Liverpool from Motherwell in 1961, at a time when the Reds were still in the second tier of English football.
Bill Shankly had become manager two years earlier and was beginning to work his managerial work, and taking a gamble on St John was an inspired move.
Liverpool were promoted to the First Division at the end of the Scot's first season at Anfield, with the young forward scoring 18 goals.
In the years that followed he remained an integral part of the Reds' success, and he struck up one of the club's all-time great strike partnerships with Hunt.
St John won two First Division titles, in 1963/64 and 1965/66, and his winning goal against Leeds in the 1965 FA Cup Final ensured Liverpool won the famous competition for the first time ever.
In total, he scored 188 goals in 425 appearances for Liverpool before his exit in 1971, and will always be seen as a catalyst for the Reds' dominance that followed in the 1970s and 1980s.
When Kevin Keegan left Liverpool for Hamburg in 1977, Kenny Dalglish was given the unenviable task of replacing a fabulous footballer who was adored by the fans.
The legendary Scot not only filled the void left by Keegan, but ended up becoming the greatest player in Liverpool's history in the eyes of many.
A phenomenal natural talent in the mould of Gianfranco Zola or Dennis Bergkamp, Dalglish's impact was enormous from the off, and he enjoyed incredible success over many years.
He scored the winning goal in the 1978 European Cup Final against Club Brugge, and would add a further two European Cups, six league titles, four League Cups and one FA Cup to his trophy cabinet before hanging up his boots.
'King Kenny' is worshipped on Merseyside for many reasons- he was brilliant as manager and his support of the Hillsborough disaster has been astonishing- but it is as a player where his importance shone through most.
It's easy to forget what a vital player Keegan was before his exit, and for Dalglish to arrive from Celtic and achieve what he did, was remarkable.
Graeme Souness
The younger generation of football fans will only know Graeme Souness as a slightly frightening Sky Sports pundit, but he remains one of the most important Liverpool signings ever.
He joined from Middlesbrough for £352,000 in 1978, a transfer record between English clubs at the time, and his influence was enormous from the off.
The former Scotland international added steel, creativity and a general aura to Liverpool's midfield, and he won the league title an amazing five times in his six years on Merseyside.
Three European Cups and four League Cups also came Souness' way, during a period in which there wasn't a more influential midfielder in the country.
He helped freshen things up and make Liverpool even more of a force, and barring Dalglish, he was the biggest reason for their dominance in the late 1970s to mid 1980s.
The 62-year-old is clearly one of the Reds' all-time great players, and the timing and importance of his arrival at the club was akin to that of Roy Keane at Man United.
Ian Rush
Ian Rush was a wiry 19-year-old when Liverpool paid £300,000 for his services in 1980, and few would have had him pencilled in to become to Reds' top goalscorer in history one day.
The youngster scored 30 goals in just his second season at Anfield, and would continue to be the most devastating British striker of the 1980s.
Rush's impact on the team was colossal, and his partnership with Dalglish is still seen as one of the greatest in English football history.
He was the scourge of almost every team Liverpool came up against, especially Everton, and no player has scored more FA Cup Final goals (5).
Great strikers have a bigger effect on a team than any other position, and Rush's relentless goalscoring gave Liverpool an immediate mental edge over the opposition before they even walked out of the tunnel.
It was a genuine surprise if he didn't score in a game.
By the time the Welshman left Liverpool in 1996, he had found the back of the net 346 times in 660 appearances. There is every chance that that record will never be beaten.
The Reds would still have been top draw had they signed a lesser striker back in 1980, but Rush made them unstoppable during the first of his two spells at Anfield.
Sami Hyypia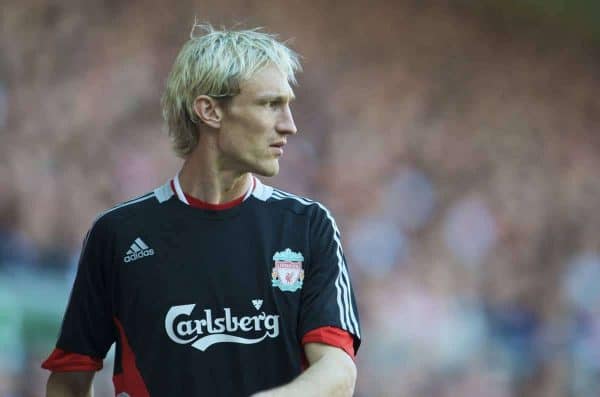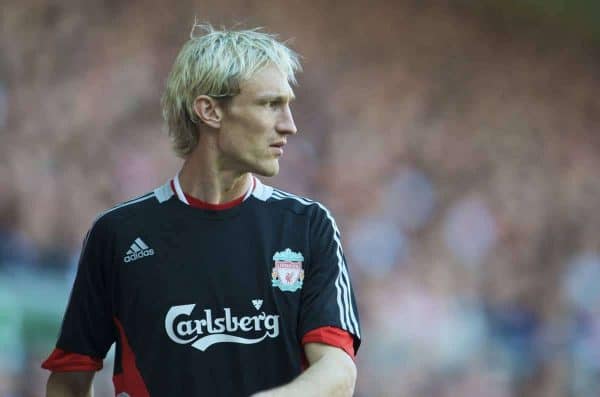 To this day, Sami Hyypia has to go down as one of the greatest bargain buys in the 23-year history of the Premier League.
Signed for just £2.5million from Dutch side Willem II in 1999, the big Finn's arrival was met with some skepticism because he was a relative unknown.
The Reds had worked their way through endless centre-backs throughout the 1990s, but none had cut the mustard. Torben Piechnik, Phil Babb, John Scales, Neil Ruddock; the list goes on.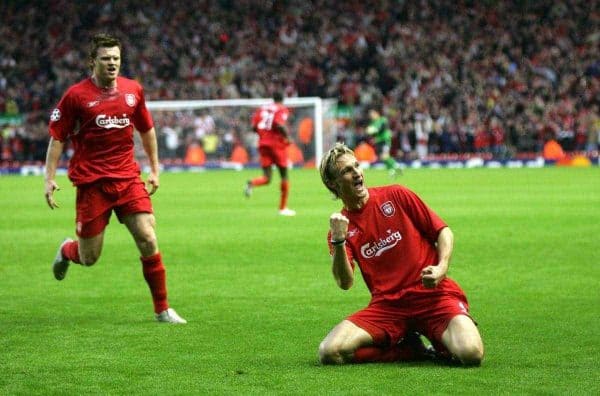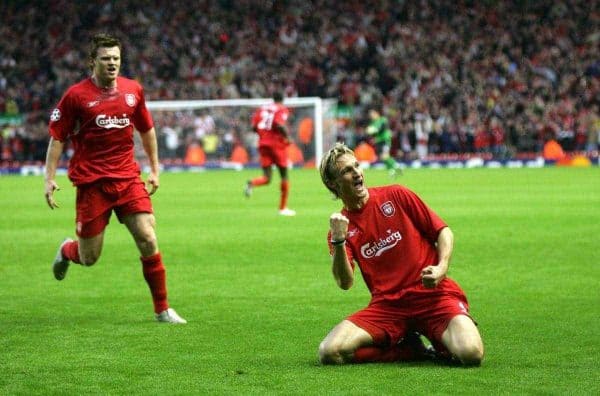 It was soon clear that Liverpool had finally found their replacement for Alan Hansen, however, with Hyypia's aerial presence, positional sense and leadership helping make the Reds look solid for the first time in a decade.
He was one of the first names on Houllier's team-sheet during the 2000/01 cup treble triumph, and produced equally brilliant performances in Liverpool's amazing road to Champions League glory in 2005.
The Finland legend left Anfield in 2009, after a decade there, and the reception he received during his final appearance told you everything you need to know about his popularity.
There have not been many better centre-backs in Liverpool's history, and the importance of his arrival should never be ignored.
Gary McAllister
A slightly controversial selection, considering he only spent two years at Liverpool, but Gary McAllister proved to be a massively important signing by Houllier.
The Scot was approaching his 36th birthday when he joined from Coventry City on a free transfer in the summer of 2000, so the fans weren't exactly enamoured with the signing.
How wrong we all were.
McAllister proved to be one of Houllier's shrewdest buys, with the midfielder having a sizeable influence both on and off the pitch during his 24 months at Liverpool.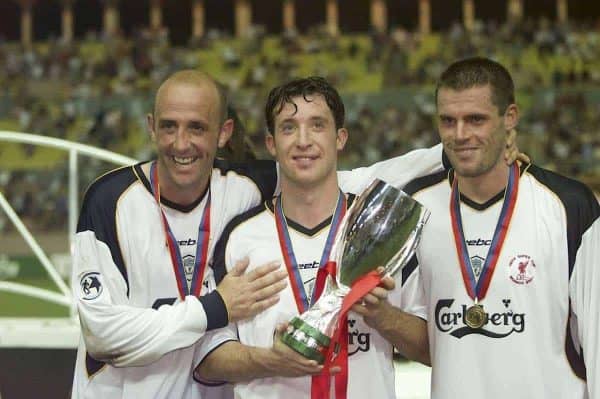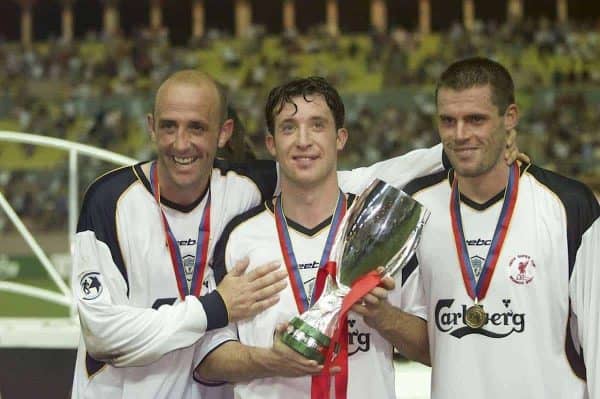 He acted as a mentor to a young Gerrard, something the former skipper still appreciates to this day, and he became an unlikely talisman as the Reds' won the UEFA Cup, FA Cup and League Cup in 2000/01.
He played a key role in all three finals, scoring or assisting in every one- the 'goal' he scored in the League Cup final was a penalty in the shootout- and then of course there was Everton away in April 2001.
McAllister's outrageous last-gasp free-kick earned Liverpool a vital 3-2 win at the home of their Merseyside rivals, and it remains arguably the most dramatic derby goal in history.
There have been far better players to have played for the Reds, and for longer periods too, but Liverpool would not have won that treble without him.
Luis Suarez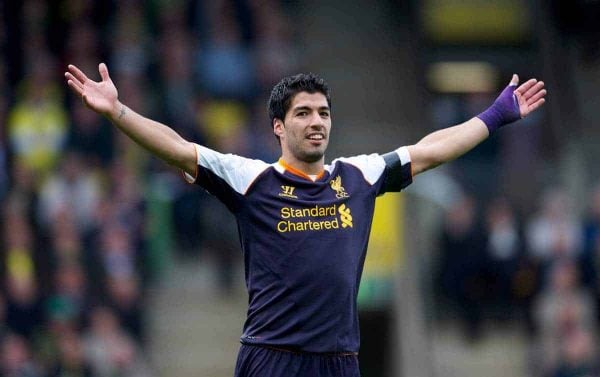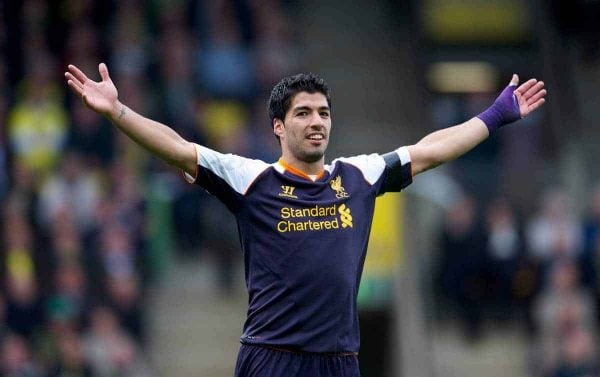 Luis Suarez may only have won the 2012 League Cup during his three and a half years at Liverpool, but for giving us the time of our lives in 2013/14, he has to be included.
'El Pistolero' signed from Ajax for £22.8million in January 2011, and it was soon clear that the Reds had a special talent on their hands.
The Uruguayan got better and better as time went by, scoring 30 times in just 44 matches in 2012/13, before an incredible run of form the following year.
It could be argued that there has not been a more naturally gifted player to represent Liverpool than Suarez, and he was so close to inspiring his side to a remarkable Premier League title.

Week in, week out he did something extraordinary, a for a short while around Christmas 2013, there was no better player on the planet.
It is unfair on others to say that Suarez was the only reason for Liverpool's memorable 2013/14 campaign, but there were occasions when he was genuinely winning matches all on his own.
Barring Gerrard during the mid 2000s, there hasn't been a time when a single Reds player has been so crucial to the success of the entire team.
Suarez was a true one-off, and someone who so nearly took Liverpool back to the top of English football again.
[interaction id="55e969d57ae1c060051b753c"]