Anfield's atmosphere has been the subject of much debate in recent years, with many believing that it has suffered due to the amount of tourists visiting the stadium.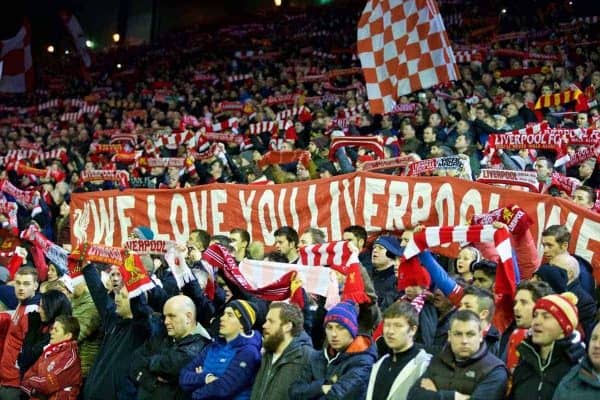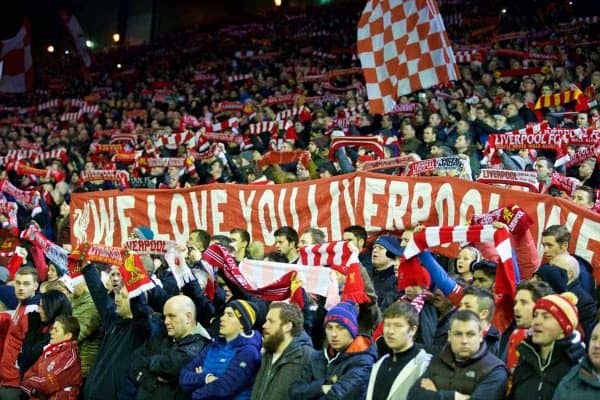 The atmosphere at Anfield has been noticeably quieter in the last year, although arguably due to the poor performances on the pitch – even a Champions League match against Real Madrid offered little of Anfield's famous atmosphere.
It's also been visibly different most recently, with the fans group Spion Kop 1906 opting not to display their flags and banners prior to the West Ham match after Liverpool FC requested that all banner holders have to register and wear accreditation. A quite ludicrous move.
Some often cite the Thomas Cook match breaks as being a huge reason for the poorer atmosphere, with Liverpool offering match packages for often obscene prices. For example, the next home match, against Norwich City, is currently being advertised for £239 – that for a regular match ticket and an ordinary hotel.
With hospitality packages on the rise next season with the new Main Stand, there's a real concern that Anfield's atmosphere will suffer again.
A report out today by tourism agency VisitBritain and the Office for National Statistics claims that Anfield was the third most visited stadium by tourists in 2014 – with 99,000 foreign tourists visiting the iconic home of Liverpool FC.
Liverpool played 26 games at Anfield in all competitions in 2014, meaning an average of 3,807 fans per match were foreign tourists (if those statistics are correct). That's not taking into account any tourists from within Britain.
It's claimed that in total 800,000 international visitors went to a football match last year – with Old Trafford and the Emirates the top two with 109,000 visitors each.
The debate over why Anfield's atmosphere is increasingly poor will continue, but the truth is there are many contributing factors.
[interaction id="55f14144cfb503701d1f99db"]