It's time for Brendan Rodgers to get back to the attacking football of 2013/14 – drop the negative, defeatist football and get back to his own philosophy, writes Craig Hannan.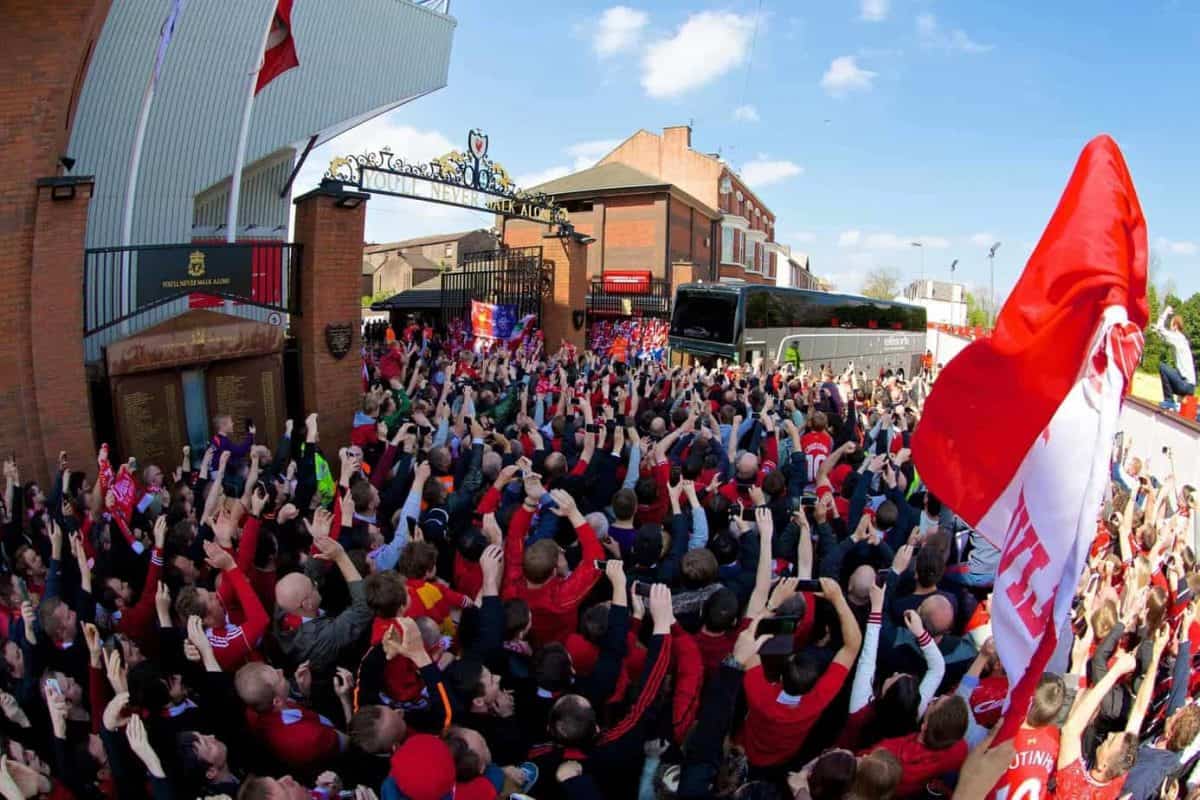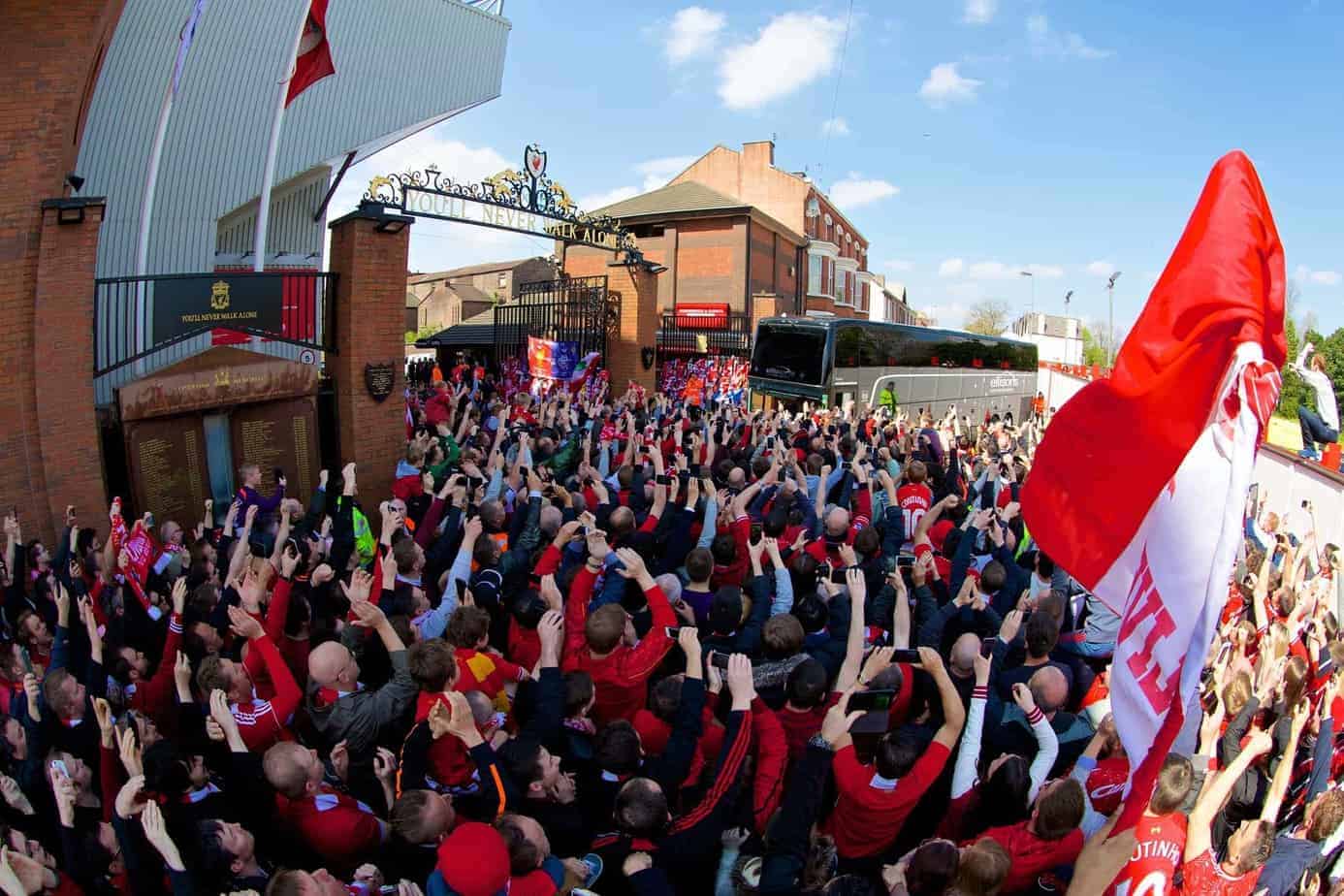 In 2013/14 Liverpool fans bought in to Brendan Rodgers. We bought in on a philosophy and a boldness I'd not seen in a Liverpool manager. The ideas, the charm and the downright naivety of a team that showed defiance towards anyone who dared attempt to score more than them, even at times to the detriment of defending.
We bought in with banners and flags and an atmosphere not seen at Anfield since Chelsea in 2005. We welcomed the team bus in a season that encapsulated everything great about supporting Liverpool Football Club.
Brendan Rodgers came closest. Some say a slip away from the title. What couldn't be expected was a slip so far from what we bought in on. We've witnessed the death of "death by football", then the decline of a relentless, unforgiving brand of play that brought success and now it's conservatism that is so far removed from what was great about Brendan Rodgers.
The malaise may extend deeper than the managerial team but at face value, he seems to have lost the courage to instil the vision he previously had for the football club.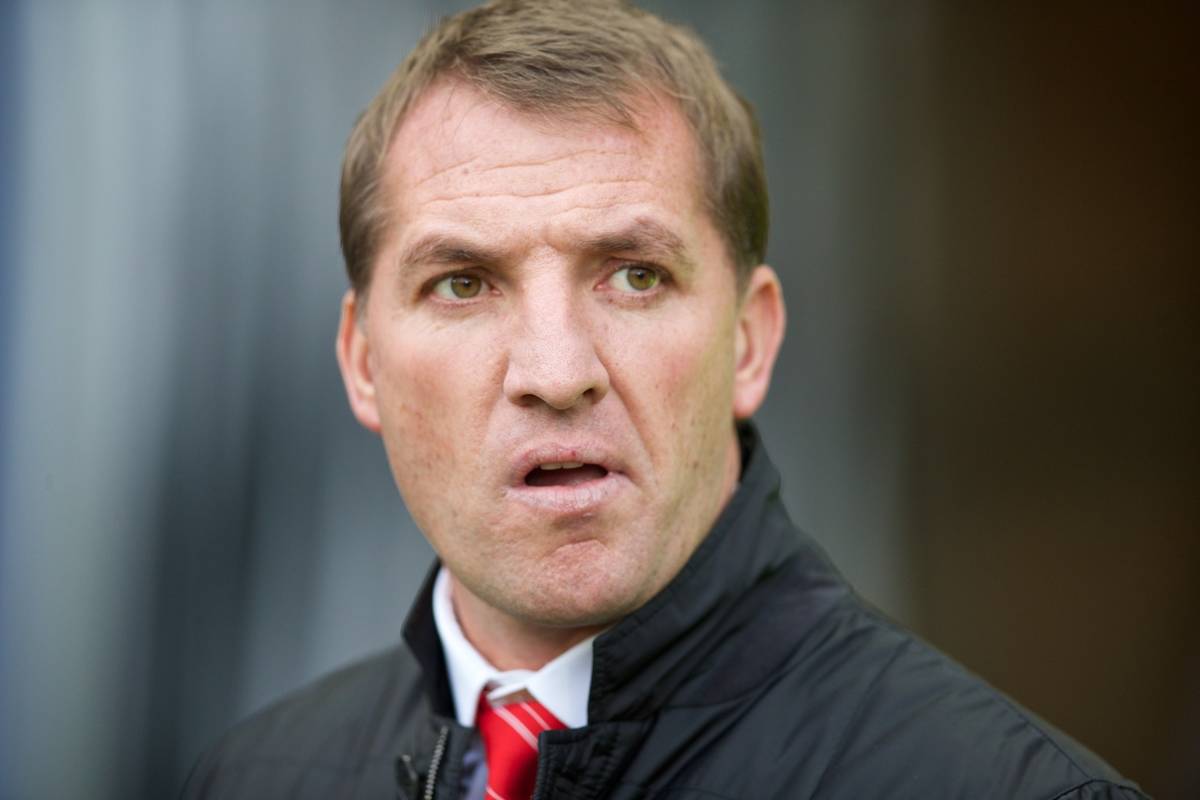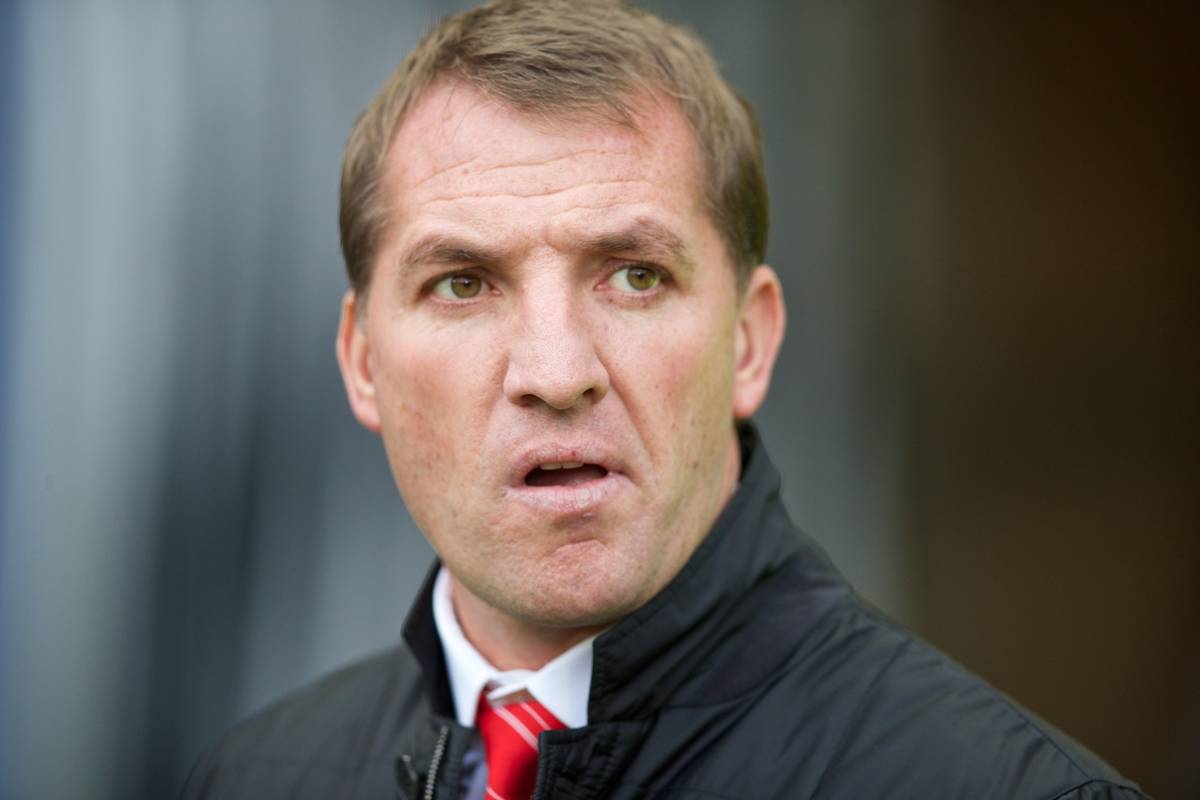 Out of desperation, and possibly self preservation, he has veered so far from his own philosophy and lost sight of why we all bought into. An accusation often levelled at Rodgers in the past was that he was arrogant, but the brand of football in his season of success was built on the self confidence he had in his own values.
With the fan's faith rapidly diminishing and Jurgen Klopp's name looming over, what irks most is that he has lost his way playing someone else's way.
It's the manner of defeat. Bereft of ideas, it was death by defeatism from the off at Old Trafford against a United team who were almost as toothless as us. And there's a lack of ingenuity and a tentativeness on the ball throughout that bares an all too familiar resemblance to last season.
I like Brendan Rodgers. I like that he provided me with the most exciting season I've enjoyed supporting Liverpool. I had fun. The most fun.
Paint me an apologist, but there are no apologies here for taking no enjoyment in the situation our manager has become embroiled in. Like with Benitez, I've heard fans wish defeat on Rodgers so that he sees the sack sooner. Expect no crowd funding donations from me or bad mouthing online because he deserves more respect than that. But we deserve more than this. And we've been here before.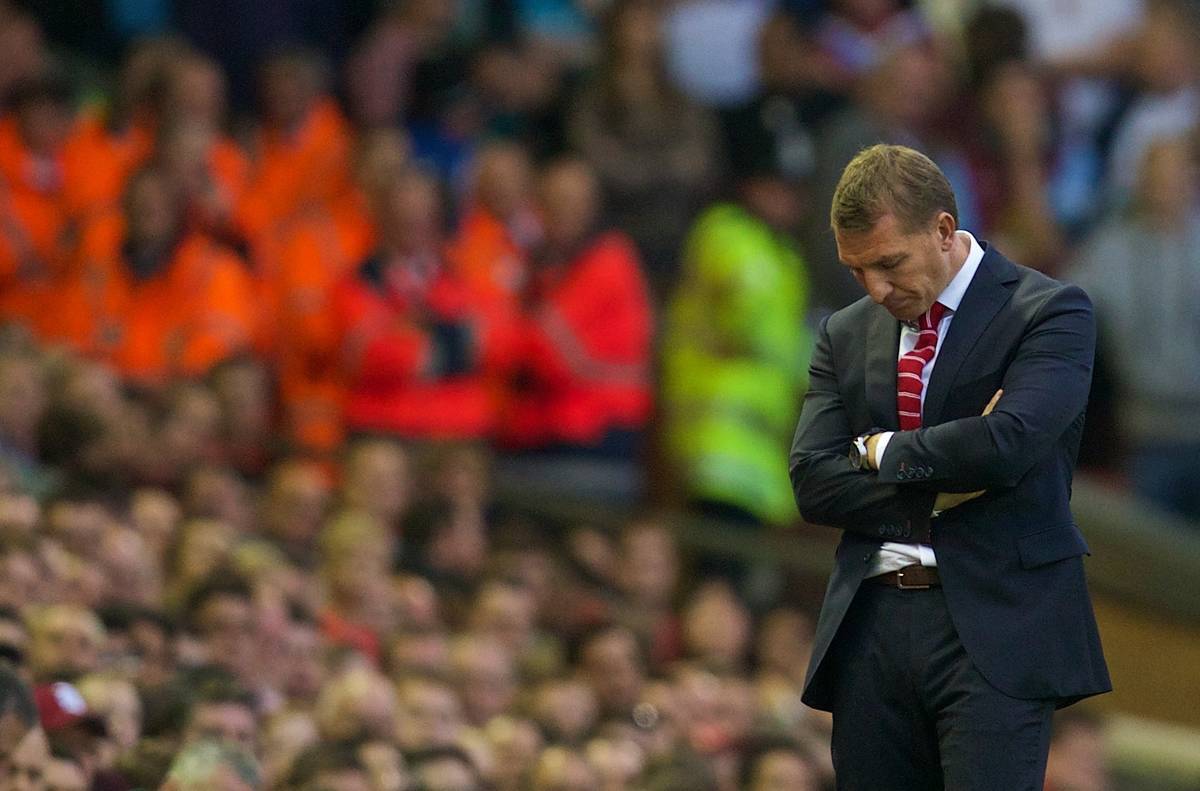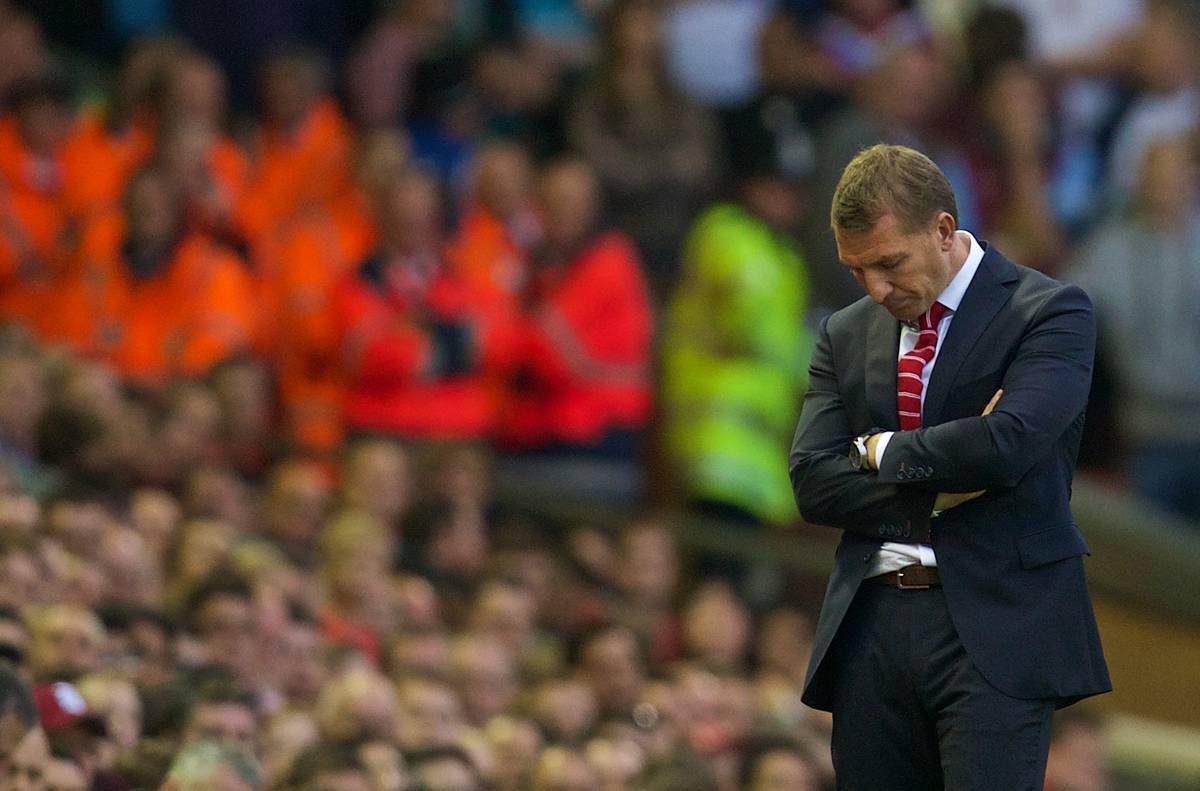 I've read ex-players, pundits and journalists write that he needs to 'try something new'. He doesn't. He needs to return to what Rodgers' teams did best – balls out, gung-ho, high intensity football with a clear, attacking vision of how they're trying to achieve three points.
[pull_quote_center]"For me [the attraction], is to defend the principles of this great club, offensive football with tactical discipline, and to retain the values of the club. That was the attraction, the history of the club."
— Rodgers upon his appointment in 2012[/pull_quote_center]
Forget about your circumstances, drop the defeatist attitude and play the football that we bought into. Breathe some direction into the team and become more than just one season of overachievement before our season dwindles into mediocrity.
The pitchforks are out and they're being sharpened. It is last chance saloon for Brendan Rodgers' Liverpool and if he is to be removed from his job this season, then he should go out fighting in the face of criticism, with the courage and belief in how he sets up his Liverpool team: to win, and only to win.
ARCHIVE: September 2012 – "Death by football" – Rodgers explains his Liverpool vision