After seeing his summer signing score two goals in his last two appearances, Brendan Rodgers has praised Danny Ings' contribution at Liverpool.

Speaking ahead of the Reds' latest Premier League clash, at home to Aston Villa, Rodgers praised Ings' work since moving to the club from Burnley this summer.
The manager told reporters that Ings will "develop into a top-class striker."
"I've been really happy with his contribution," he said.
"He's a very positive young guy that comes in everyday to learn, always analysing his game.
"I think what he's done every time he's played is grabbed the opportunity.
"He wants to get goals and I think over the next few years he's going to develop into a top-class striker."
Ings has scored against both Norwich City and Carlisle United, and is likely to start against Tim Sherwood's Villa on Saturday.
This could see him renew the strong relationship that looked to be developing with fellow striker Daniel Sturridge against the Canaries, with Ings' work rate and movement complementing the 26-year-old's dynamic style of play.
Ings' starting berth comes following injury to £32.5 million striker Christian Benteke, who Rodgers admitted will "probably out for a bit of time."
Benteke is joined by Jordan Henderson, Roberto Firmino, Dejan Lovren and Jon Flanagan in the treatment room.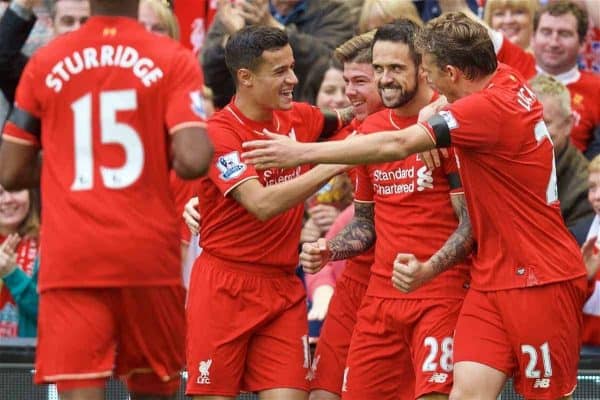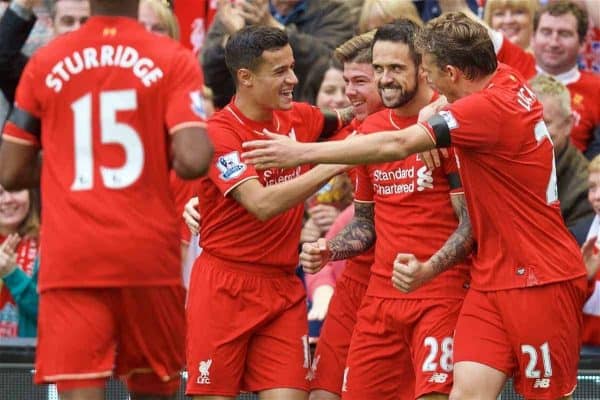 This heaps pressure on Ings as starting centre-forward but, speaking prior to Rodgers' praise, the 23-year-old said he is comfortable with this.
"I think pressure is maybe a strong word," he told the Liverpool Echo.
"I don't see it as pressure, I see it as an opportunity.
"My whole career I've been waiting for opportunities at every level, so it is appreciated that I am getting chances to play as a striker and to be part of the team.
"In the summer I knew this was the club I wanted to join – the sheer size of the club, the fanbase, the players who are here, the press off the ball, the runs in behind, the creative players behind me, I think it suits my style of play and my mentality.
"The expectation is a lot greater at a club like Liverpool than where I have come from, but I find that a real positive.
"I use it as a fuel to motivate myself to do well.
This mentality has seen Ings on his way to become a cult hero at Anfield, and the former AFC Bournemouth striker could well become a key player for the Reds.
Continue to score important goals, and Ings could prove to be a better signing than Benteke.