Despite being under considerable pressure in his position as Liverpool manager, Brendan Rodgers continues to broadcast media arrogance.

One 3-2 victory over bottom-half strugglers Aston Villa, and Brendan Rodgers' approach to media duties completely changes.
From the sullen, meekly defiant figure that entered the Melwood press room on Friday morning to that which briefed assembled reporters after Saturday's victory at Anfield, therein lies one of the key issues underpinning Rodgers' position on Merseyside.
For a manager who is under serious pressure this campaign, Rodgers' post-match words reflected a sheer misplaced arrogance.
It was as if Daniel Sturridge's 67th-minute strike had completely wiped his memory of that Friday morning in which he said "it's not about me. The most important thing is the club's success."
The 42-year-old is making his job so much harder with this self-importance.
"We've lost less games than Man City, Chelsea and Arsenal"

Incredibly, Saturday's victory lifted the Reds to the fringes of the Premier League's top four; two points behind third and fourth-placed West Ham United and Arsenal, four points behind second-placed Manchester City and five points behind league leaders Manchester United.
It is a situation that provides context for the fast-flowing nature of football management; that fortunes can change within 90 minutes.
But more so it is a marker of just how poor the standard of this season's Premier League has been so far: none of United, City or Arsenal—favourites for a top-four finish—have been convincing over seven games, while last season's champions, Chelsea, flounder in 15th.
However, that Rodgers had to gall to compare himself to his loftier rivals after this Villa victory is astounding:
"What has surprised me, is that I look at our games in all competitions, we've lost less games than Manchester City, Chelsea and Arsenal.

"We've lost two games – similar to Manchester United and Tottenham."
This was essentially saying 'why put so much pressure on me, and not Manuel Pellegrini, Jose Mourinho and Arsene Wenger?'
But in doing so, Rodgers ignored some salient facts about his side's form:
It was as if, to Rodgers, this wasn't such an obviously flawed comparison.
While Mourinho is struggling to coax form out of his reigning champions, there are clear signs that this is a side down on its luck, rather than out of ideas—unlike Rodgers' Liverpool prior to this Villa victory.
One victory seems to have changed everything for the Ulsterman, but he would wise to take perspective.
"If you give me the tools, I'll do the work."

A good workman never blames his tools, but Rodgers clearly will.
"I think I have shown in the early stages of my management—without being arrogant—that with a talented group of players I can compete at the top end of the league," he said after Saturday's victory.
"I know how to manage top players. If you give me the tools, I'll do the work."
This was a bizarre statement—seemingly blaming his side's poor form solely on the players—and one which has become a worrying trend for Rodgers during his time on Merseyside.
"Our top goalscorer has six goals—we have three players on six—so we have to find a solution to that but when everyone is fit and available we are able to compete with this squad," he said in April, after season spent struggling to mould Raheem Sterling into a world-class centre-forward and ignoring summer signings Mario Balotelli and Rickie Lambert.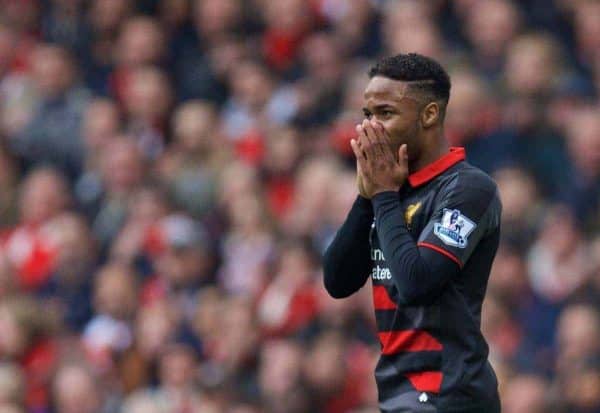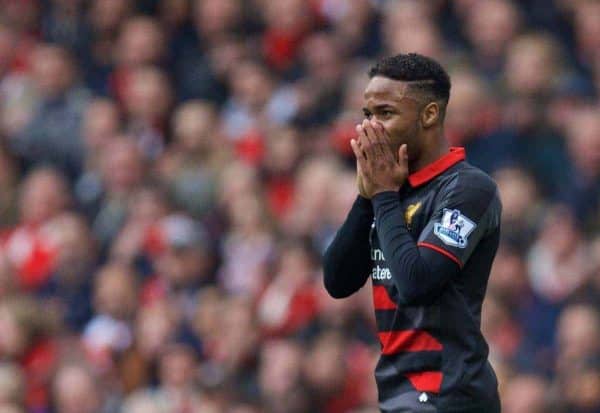 The players are never good enough, and every season sees Liverpool rip it up and start again—but, this summer, there was a marked difference in recruitment.
Nathaniel Clyne, James Milner and Christian Benteke are three key examples of the manager being given more clout in the transfer market this summer, while Dejan Lovren remains the £20 million albatross from the summer of 2014.
Incredibly the player who inspired Liverpool to victory on Saturday, Sturridge, was initially vetoed by Rodgers ahead of his £12 million move from Chelsea in 2013.
Does Rodgers really know which are the best tools for the job?
"I am the same guy who nearly won us the league, but better."

Liverpool's remarkable title challenge in 2013/14 will long remain Rodgers' salvation as a manager, and it can be argued that this is justified, with the manager spearheading one of the most enjoyable league campaigns in the last decade.
But Rodgers' most ludicrous claim after Saturday's victory was that he was now a better manager:
"There are very short memories in football.

"The team was eighth when I got here. We built a team to excite people throughout European football, that should have won the league.

"All the good work gets forgotten."
In this defiant stance, Rodgers created a miserable paradox for himself: suggesting that he is now a better manager, but falling back on his side's near success from two seasons ago to justify his claims.
This confused self-preservation is an alarming flaw in Rodgers' character, particularly given the poor form his side have endured so far in 2015/16; he would be wise to focus on the humility and class of City manager Pellegrini.
When Liverpool need to keep their heads down and focus on improvement, Rodgers has created a rod for his and his squad's backs.
The manager has proved nothing yet, and this media arrogance is only making his job harder.