Brendan Rodgers' bizarre misuse of Roberto Firmino at Liverpool is bringing back frustrating memories of his treatment of Lazar Markovic last season.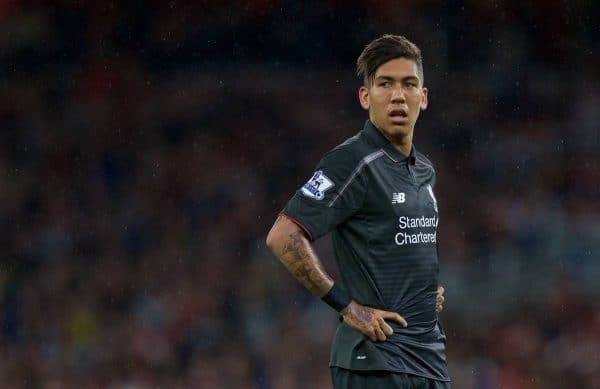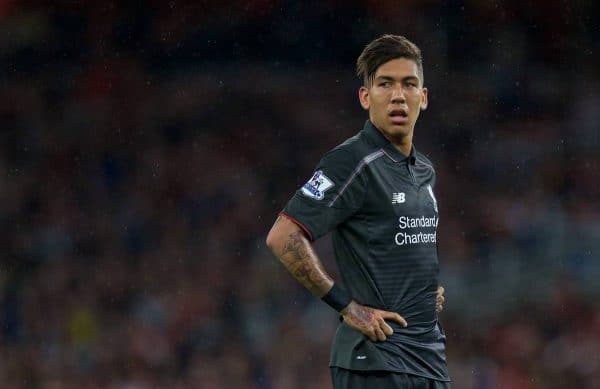 The vitriol aimed towards Brendan Rodgers has reached unprecedented heights following Saturday's dismal 3-1 loss to Manchester United.
For many of the Ulsterman's most loyal supporters, this felt like the game when everything changed. Enough is enough.
There were countless errors made by the Reds manager throughout the Old Trafford nightmare, from the continued selection of Dejan Lovren and Martin Skrtel at the back, to playing Danny Ings as a left winger.
Perhaps the most frustrating mistake in some ways, however, was his decision to utilise £29 million man Roberto Firmino on the right-hand side of a defensive-minded 4-5-1 formation.
Predictably Ineffective

The Brazil international was brought in from 1899 Hoffenheim to much joy in July, having excelled as a left-sided forward, No. 10 and striker for both club and country in recent years.
Quite why Rodgers thinks, therefore, that it is a wise decision to play him in a different role makes even his staunchest supporter wonder if he has completely lost the plot.
While it was bemusing enough to see Firmino used in such a way against both Arsenal and West Ham United, it plunged to new depths against United, on a dark day for anyone associated with Liverpool.
The 23-year-old was almost tasked with playing as a wing-back at times, such was the negativity of Rodgers' tactics, and he spent far more time in his own half than United's.
To see a player of such talent used in such a rigid, unsuited role was tough to take, and once again raised further suspicions over Rodgers' tactical nous.
Firmino didn't have a bad game by any means, working hard and showing occasional glimpses of his class, but his influence in an attacking sense was bordering on non-existent.
That is not his fault.
Had he been deployed behind Ings and Christian Benteke in a 4-4-2 diamond – as many had hoped would be the case when the teams were announced – we would have seen him in a very different light.
Roberto Firmino made five successful tackles in the first half vs. #mufc. Worryingly four of those at RB. #LFC pic.twitter.com/ONMsC3b7LE

— Jack Lusby (@jacklusby_) September 12, 2015
The Firmino situation is just peak BR. A huge talent that he had no interest in, shoehorned out wide tracking full-backs. Rinse and repeat.

— Ryan (@ryan3levis) September 13, 2015
It has already reached the ludicrous stage where some fans are starting to question the Brazilian, which is complete madness.
Not only is he still adjusting to life in the Premier League, most notably the pace and physicality of it, he is also yet to play in a position where he tore defences to ribbons in Germany.
You can't help but compare his current situation to that of Lazar Markovic last year, which is worrying to say the least.
Criminal Misuse

The young Serb, who has been strangely loaned out to Fenerbahce for the season, was handled terribly by Rodgers in 2014/15.
He arrived with a reputation as one of the most exciting young attacking players in Europe, but we rarely ever got to see him in his best position.
Barring the odd cameo from the substitutes' bench, when he was deployed out wide in a front three, it was at wing-back where Markovic was unfairly situated.
Predictably, the 21-year-old failed to ignite because of it, barring one man-of-the-match performance at Sunderland, and he suffered the same lazy "he's overrated" criticism that Firmino is already experiencing.
https://twitter.com/Robish13/status/642758442181074944
Firmino played out of position for 65 minutes and then subbed off.

Markovic V2?

— BetGOAT (@BetGoatUK) September 12, 2015
Many supporters have been angered by Rodgers' decision to deem Markovic surplus to requirements this season, and Liverpool's attacking options look light because of it.
There is increasing concern that the Northern Irishman will be as negligent with Firmino as he has been with the Serbia international.
The fact that both are reportedly committee-influenced signings rather than Rodgers' primary targets – much like Mamadou Sakho and Alberto Moreno – makes it of even more of a concern.
The manager is clearly showing more faith in the players he chose to bring to the club, Lovren being the prime example, which doesn't bode well.
Rodgers' Fate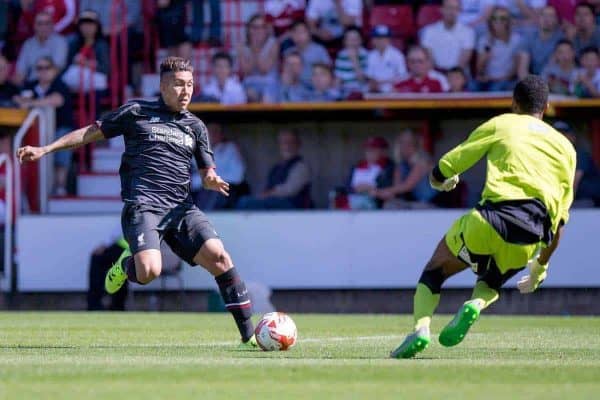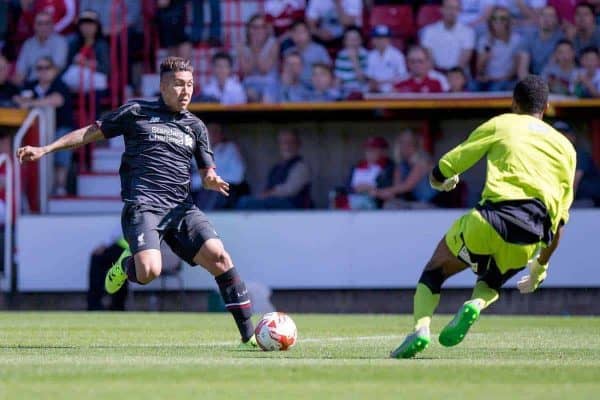 The resounding 3-1 loss to United has left many feeling that Rodgers is now at the point of no return in the Anfield hot-seat, as his errors continue to snowball at an alarming rate.
It is always worrying when a manager is doing the complete opposite to what the vast majority of fans are calling for.
That certainly applies to his use of Firmino so far this season.
Rodgers has a player of enormous talent at his disposal who, if played in his best role, has the ability to become as effective as Philippe Coutinho in time.
Should he keep inexplicably playing the South American in a defensive, right-sided role however, it will prove to be yet another nail in the under-fire Ulsterman's coffin.
[interaction id="55f490ffcfb503701d31a8d4″]