With so much discussion over Brendan Rodgers' Liverpool future and his three years in charge of the club, statistician Andrew Beasley has compiled this table showing Rodgers' complete record as LFC manager.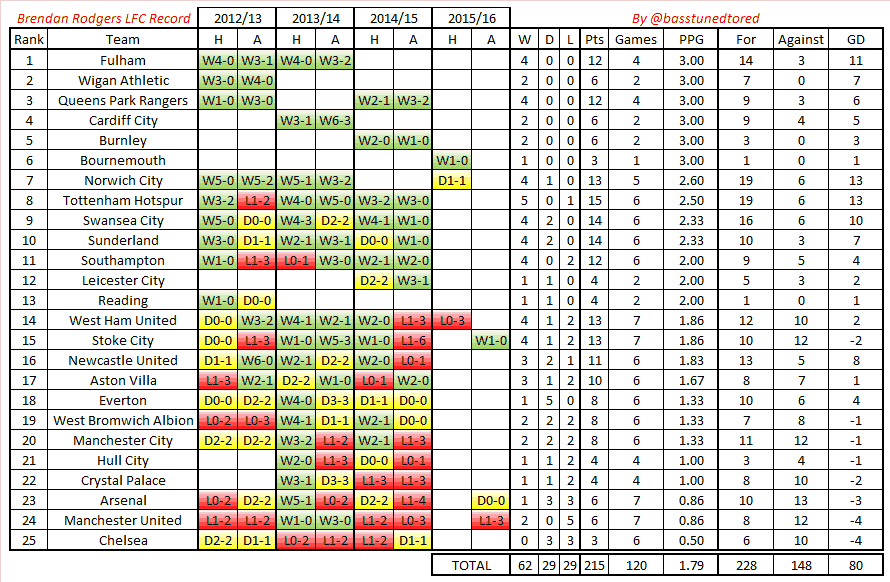 Among the standout things in the graphic, we can see:
Rodgers has managed 5 wins from 25 attempts against the top 4 sides of City, Arsenal, Chelsea and United
Rodgers' best record is against the 5 teams no longer in the Premier League
Hull City and Crystal Palace have been Rodgers' bogey sides, beating each just once
Rodgers has never won against Chelsea
Rodgers has enjoyed success against Spurs – beating them in 5 out of 6 fixtures
Overall, you could argue that the image shows how Rodgers has been able to defeat the mid-to-lower sides, but consistently struggled to outmanoeuvre the top teams.
For more statistical analysis from Andrew, check out his blog.
Liverpool vs. Aston Villa Previews