MLS commissioner Don Garber has poured cold water over suggestions that Steven Gerrard could return to Liverpool on loan in January.

New LA Galaxy midfielder Steven Gerrard is unlikely to return to Liverpool on loan in January, according to MLS commissioner Don Garber.
This comes following Reds CEO Ian Ayre's suggestion at the beginning of 2015 that such a move was "conceivable," and that "it's something we talked to Steven and his representatives about."
Speaking at the Soccerex convention in Manchester, Garber was asked about the possibility of Gerrard joining Liverpool on a temporary deal during the MLS off-season.
"I don't think so," he said, speaking at the Soccerex conference in Manchester on Wednesday.
"And I had not heard that was something that was being contemplated."
"It doesn't happen as much as it used to. David [Beckham] knows very well that I was really upset with the big hoopla and the massive commitment we made and then David went and played in Milan.
"And people in our country said: 'What? He plays for two teams? And you are trying to build a sport.'
"It was a challenge getting people to understand that."
There is a history of MLS players moving to the Premier League on loan in order to preserve match fitness and satisfy their desire to play regular football, with Beckham's move to AC Milan followed by moves for Landon Donovan (Everton), Thierry Henry (Arsenal) and Robbie Keane (Aston Villa).
But Garber's comments on the growth of MLS and the need for consistency suggests that this is a thing of the past.
However, he doesn't seem certain.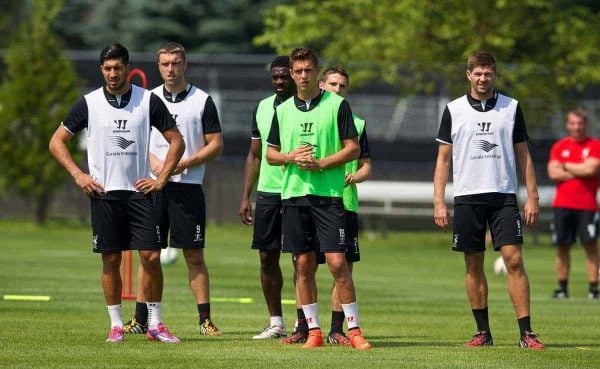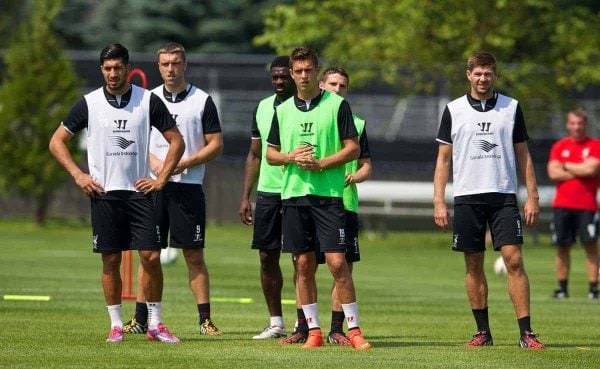 Gerrard will be training with Liverpool during his winter break, and discussed the possibility of a return in a playing capacity back in May.
"I have been invited to come back and spend time here and join in with the lads in training, which is a fantastic gesture from the club," he said, as reported by the Mirror.
"So I will certainly be around during the winter months."
He continued: "Some [other] clubs have already asked about a loan, but that would be a very difficult one. I plan stay in touch with people at Liverpool who I have long-term relationships with."
Whether this was Gerrard hinting at a possible temporary switch back to Liverpool is up for debate, and whether Brendan Rodgers' squad requires another central midfielder following the arrival of James Milner this summer is also questionable.
But, much as with Henry and Arsenal in 2012, his return would certainly boost morale on Merseyside.