Ahead of his first European clash as Liverpool boss against Rubin Kazan, we take a look at Jurgen Klopp's managerial record on the European stage.

Klopp experiences his first Anfield European night on Thursday when his Reds take on Rubin Kazan.
The German looks to spark an upturn on the European stage with Liverpool having amassed only two points from the two games played under Brendan Rodgers, who won just nine of 22 Euro games and consistently failed to reach latter stages in European competition.
Ahead of what promises to be a memorable night, we take a look at Klopp's career record in Europe to date.
2005/06
Klopp's first European campaign came with the only team of his playing career after securing UEFA Cup football through fair play.
Klopp's Mainz came through two qualifying rounds, seeing off Armenian minnows FC Mika 4-0 over two legs and Icelandic side Keflavik by the same aggregate score before drawing Sevilla in the first round proper of the competition.
That was where the German's first Euro adventure ended, with his side slumping to a 2-0 defeat after drawing the first leg 0-0 against the current Europa League holders.


2008/09
Now with Dortmund – who qualified for the UEFA Cup as German Cup runners up – Klopp's side endured a short lived battle in his first European journey in charge of BVB.
Dortmund narrowly exited at the first round – the same place as his Mainz side three years earlier – after losing 2-0 at home, but winning 2-0 away against Udinese which saw them then succumb to defeat against the Italians on penalties after drawing 2-2 and proving insperable.



2010/11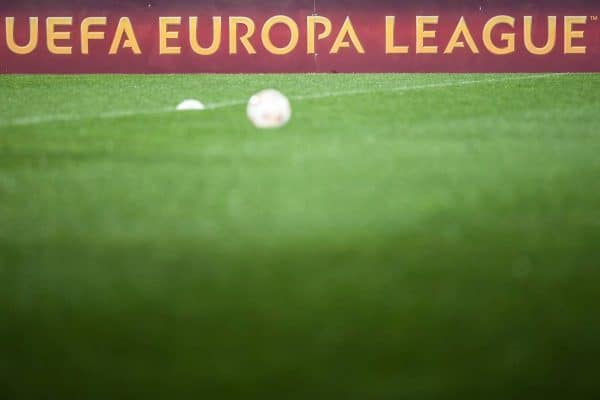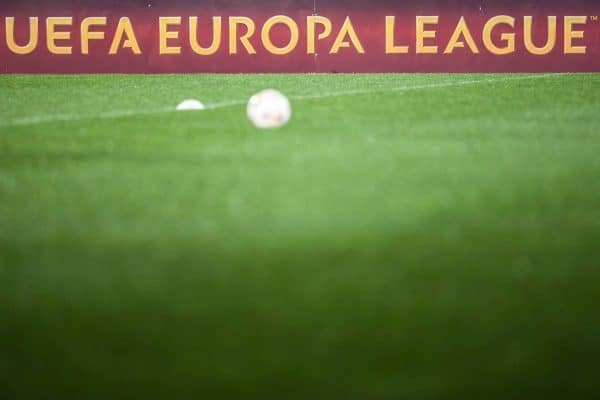 After a year absent from the European stage, Klopp's side returned for their first experience of the Europa League in its new format.
It would prove to be another short stay though, as the German struggled to get to grips with the European football.
Klopp's men came through a qualifying round against Azerbaijani side Qarabag who the German's saw off convincingly 5-0 across the two legs, and they were rewarded for their hard work by being drawn into a very tough group with Ukrainian side Karpaty Lviv, Sevilla and PSG.
Dortmund finished in third place and exited after registering only two wins – both against Karpaty – finishing a point behind second placed Sevilla who progressed with the French giants.
A sensational domestic season would follow however, with BVB qualifying for Champions League football for the first time under his guidance after winning the Bundesliga title.



2011/12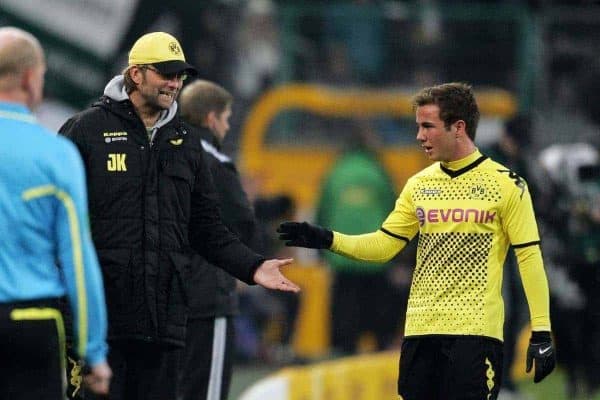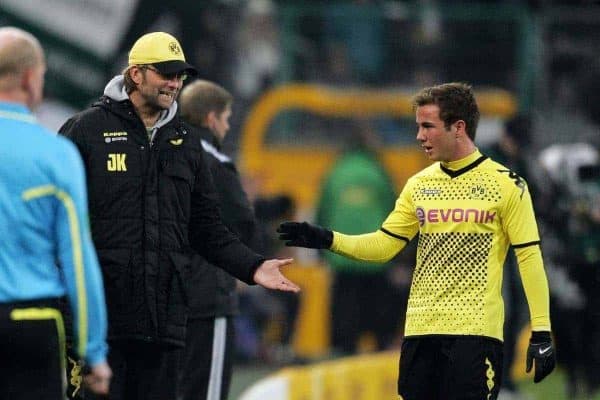 Klopp's Champions marched onto the big stage full of confidence but it certainly wasn't the memorable experience hoped for on his debut season amongst Europe's elite.
Automatic qualifiers for the group stage after their league win, BVB finished bottom of their group claiming only one win and collecting just four points from six games against Olympiacos, Marseille and Arsenal.
The Greek's were the only side Dortmund beat – mustering a narrow 1-0 victory – and aside from a home draw against Arsenal, Klopp's men lost their other four matches as they found goals hard to come by up one end and conceded double the amount at the other.
Lessons were learned quickly from the baptism of fire that was his first Champions League campaign, with Klopp leading his team to a sensational European season following the next year.



2012/13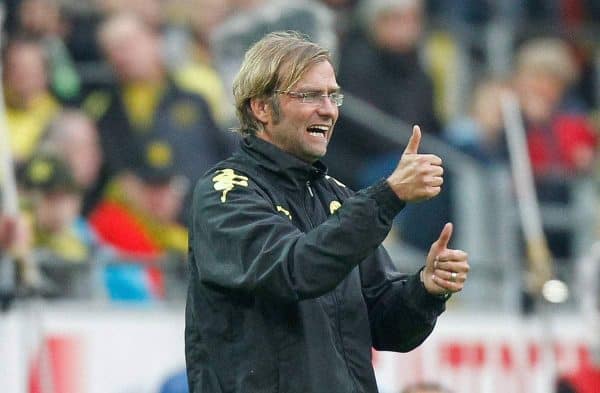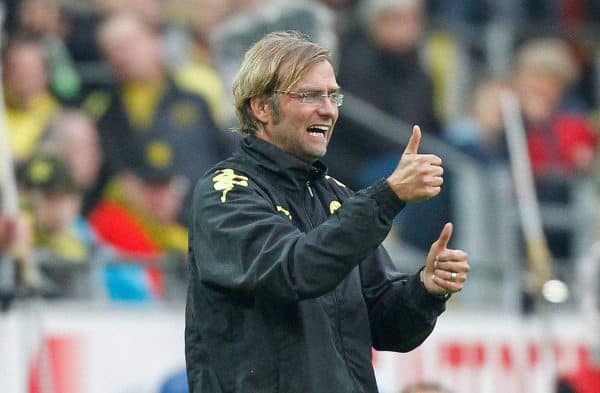 This was the adventure that catapulted Klopp into the footballing world's attention, as he guided his Dortmund side to the Champions League final.
Dortmund started a remarkable journey to Wembley by not only topping, but emerging unbeaten from the 'Group of Death' which saw BVB win four and draw two games against Real Madrid, Man City and Ajax.
To do so was a real achievement in itself as they saw off Madrid 2-1, City 1-0 and Ajax 4-1 away from home, before then convincingly disposing of Shakhtar Donetsk in the last 16 – 5-2 on aggregate – winning 3-0 at home after drawing 2-2 away.
Malaga posed a tough challenge in the quarter-finals but Klopp's men again came out on top, with a 3-2 home win enough to take the Germans to the semi-finals where they again faced Jose Mourinho's Madrid.
In a football master-class, Klopp's men hammered Los Blancos 4-1 at the Westfalenstadion which ensured Dortmund reached the Wembley final – despite a 2-0 second-leg loss in the Bernabeu.
It wouldn't prove to be the fairy-tale ending hoped against domestic rivals Bayern Munich, with Dortmund narrowly missing out on glory after a 2-1 defeat, but what a superb achievement to come within a whisker of glory it was, nonetheless.



2013/14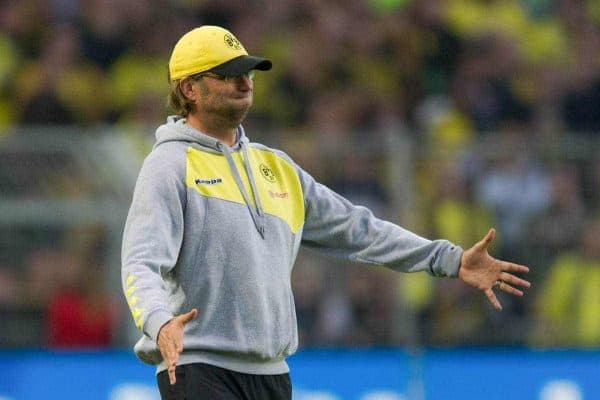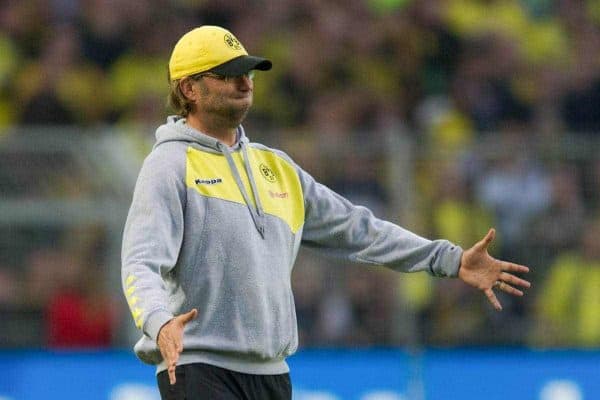 It was always going to be tough replicate the extraordinary run of last year, but Klopp's side still turned in another strong campaign.
Once again Dortmund were handed an extremely tough group, but once again they topped it – despite Klopp being handed a two-match touchline ban – amassing 12 points from matches against Marseille, Napoli and Arsenal, beating all three sides in the process.
BVB progressed through a tricky last 16 tie against Zenit St Petersburg – winning 5-4 across both legs – before then bowing out 3-2 on aggregate in the last eight to Carlo Ancelotti's Madrid who were eventual winners, with a 2-0 second-leg victory proving too little too late.
Despite the earlier than hoped exit – albeit to the winners – another second placed Bundesliga finish ensured an immediate return.



2014/15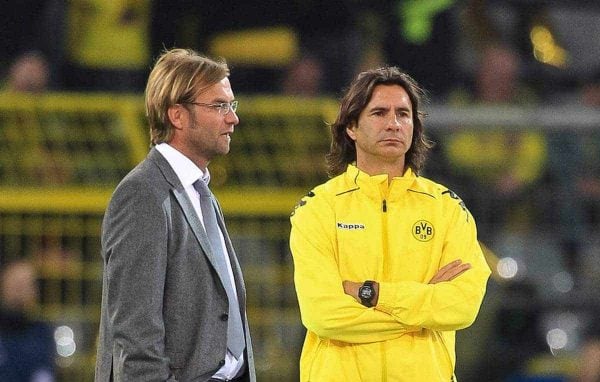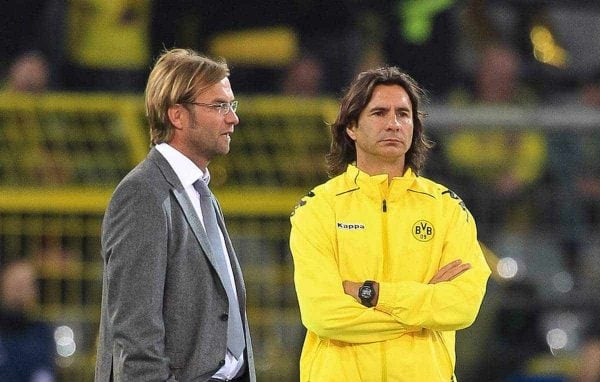 Back for their fourth successive Champions League campaign, the (un)luck of the draw again proved Dortmund's undoing in a campaign that would again end prematurely and be Klopp's last in charge.
It was the last 16 this time that BVB exited, but only after they topped their group – for the third year running – of Arsenal, Galatasaray and Anderlecht, winning 13 points and losing only once, to the Gunners at the Emirates.
Tournament runners-up, Juventus, were next up, but it would be the Italians to progress as they backed up a 2-1 home victory with an impressive 3-0 win at the Westfalenstadion, condemning Dortmund to an early departure.



Overall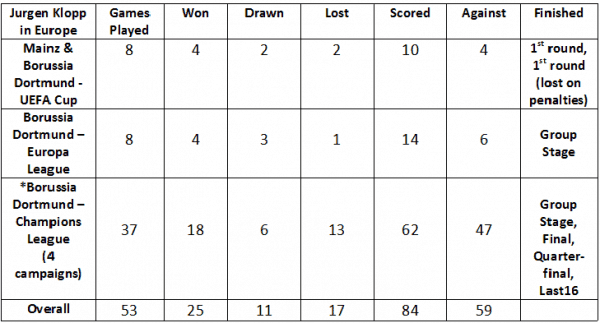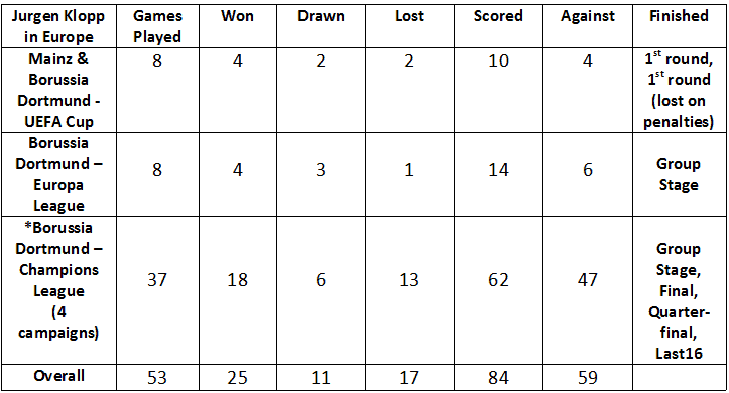 *Includes two games Klopp's missed as he served touchline ban
Despite not yet winning a European title, Klopp has good record in Europe and after a slow start on the European stage the 48-year-old certainly found his feet.
He undoubtedly learned from the struggles and experiences of his first four outings that ended prematurely with evolving teams, turning Dortmund into a competitive Champions League force – shown as he progressed from the group on three out of four occasions and to the latter stages twice, while picking up big results along the way.
Reaching the final will obviously grab attention, but a last 16 appearance and quarter-final finish in three campaigns is not to be sniffed at, all while keeping his side challenging on the domestic scene for the most part too with two league wins and two second place finishes.
Klopp's monumental challenge is to now replicate the same at Anfield.
[interaction id="5626083547771a9960048c63″]