Despite the worrying nature of Brendan Rodgers' departure, a week in the thrall of Jürgen Klopp has underlined Liverpool's bright future.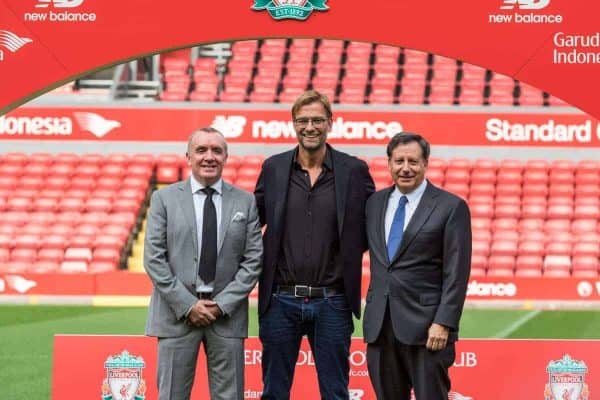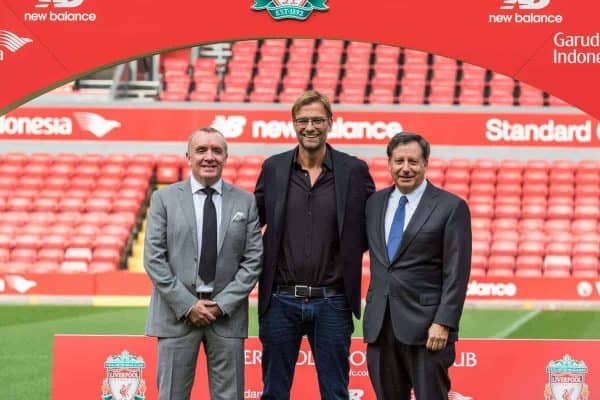 It's been some week. It began with fear and trepidation and it ended with euphoria and triumphalism.
The Merseyside Derby is now a faded memory. 'The County Roader's Cup Final' has been trumped – not on the field of battle, but with the appointment of Jürgen Klopp.
Going into that game the mood in the red half of the city couldn't have been in sharper contrast to that of today.
The same can be said of the blue half, only in reverse.
Brendan Rodgers' Sacking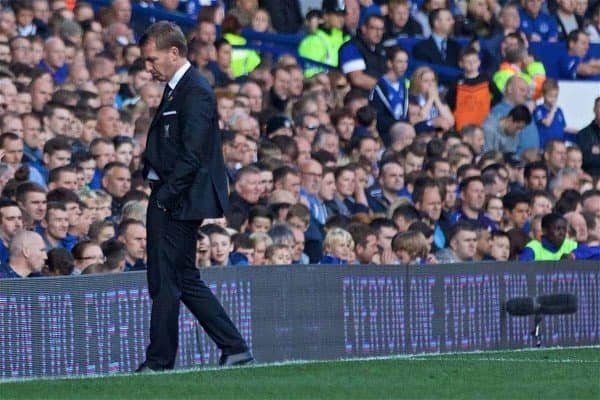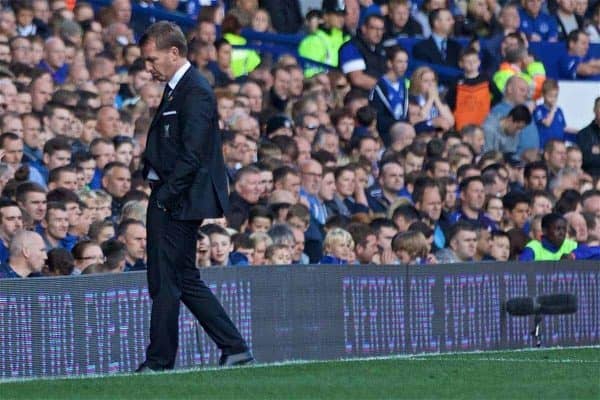 Most of us expected Brendan to be relieved of his duties at some point; nevertheless the timing of his sacking took everybody by surprise.
In fact it shocked Thierry Henry so much that he was moved to fondle Jamie Carragher's thigh live on television, whilst treating us to a facial expression more suited to a Carry On film than Sky Sports' Super Sunday.
For the Evertonians their monumental feat of failing to beat "the worst Liverpool team in history" again was swept away; with them left clinging to their "we got another Liverpool manager sacked" lifebelt.
Bless them.
Souness and Redknapp floundered around in their analysis of the decision. It was cringeworthy to see them faltering between offering fake words of support and then remembering that they had spent months sticking the knife in.
Souness in particular gave us a great view of both sides of his face. "I'm shocked by this," he told us before informing the waiting world that he couldn't understand why the Ulsterman had got the job in the first place.
As is often the case though it was left to Carra to cut through the flim-flam with razor-sharp analysis.
The Anfield legend, while critical of Rodgers, brilliantly saw the bigger picture and rounded on FSG's record of getting all of their major decisions wrong.
He's right: we may never know what factors led them to keep faith in him over the summer and why they allowed him to set sail this season, holed below the water-line and with little chance of making it out the dock.
In truth the decision to keep him on was as cruel as it was ill-judged. His body language on the touchline was that of a condemned man simply marking time before the inevitable happens.
So with their third manager sacked in just five years, and only one trophy to show for it, Messrs Henry and Werner found themselves on the brink of another monumental decision.
Carragher had compared Liverpool to Tottenham: "We think we're a big club, but we're not."
It was brutal, but it was hard to argue with him. At boardroom level we appear to lack any real ambition and in the transfer market our scatter-gun approach has been shambolic.
An Ordinary Club?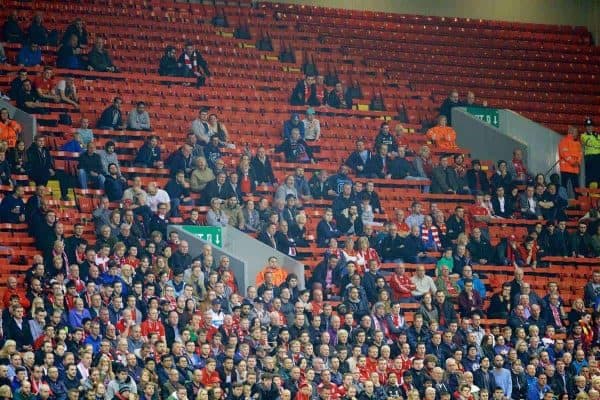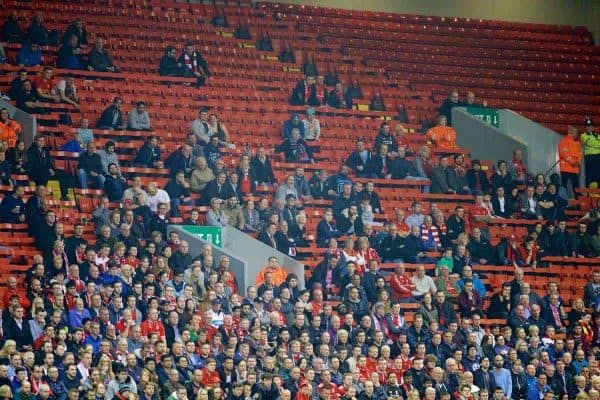 At times a section of our fanbase have embarrassed themselves and the club by hiring planes and holding up "Rodgers Out" signs at Anfield.
In this sense we could be more accurately compared to Newcastle than Tottenham. The only thing missing was a "you don't know what yer doin'" chant.
Given time I'm sure it would have happened.
In short being a Liverpool supporter had become a chore in the last two seasons. Change had to happen.
The only question is why have we found ourselves eight games into a season, having entrusted millions of pounds to a manager the club had obviously lost faith in?
Could it be that Brendan was only keeping the seat warm until his replacement was ready to end his holiday? Did the collapse of Chelsea convince FSG that they needed to approach Klopp once more for fear Abramovich would get there first?
One or both of these is probably true, but it does paint a picture of a club desperately lacking leadership and direction.
Doubts abound about who exactly is making the big decisions at Liverpool.
The fear is that faceless bureaucrats with little or no footballing knowledge hold sway. Rumours of the owners taking advice from David Dein, Johann Cruyff and even Rick Parry tell their own story.
Why haven't they got people inside the club whose counsel they can trust?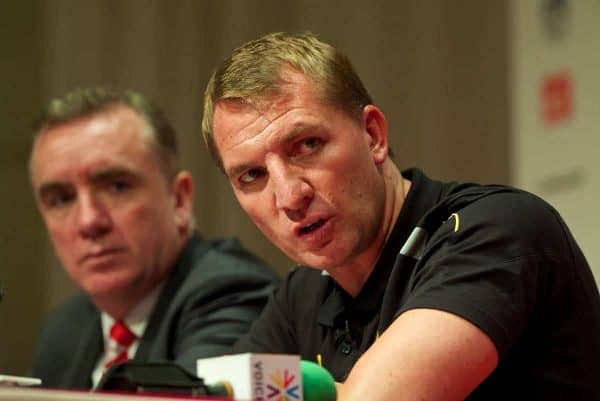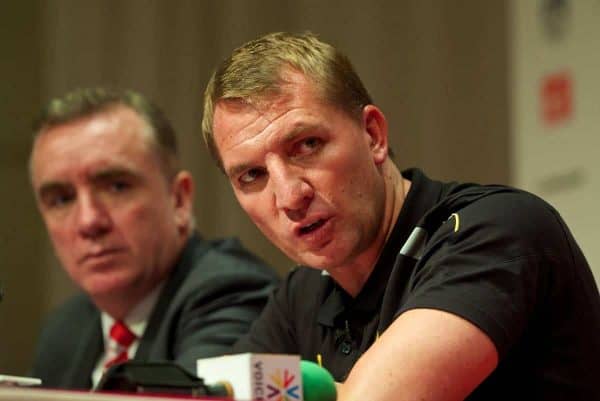 The sacking of Rodgers may have been inevitable and necessary, but its handling opens a window on an absentee ownership who also needed to step up to the plate.
Rumour has it that Brendan was sacked on the phone, with Ian Ayre left to negotiate his severance package. Apparently Jordan Henderson was left to break the news to the squad.
Even when they act decisively, the owners somehow conspire to make themselves look remote and half-baked.
I wrote after the Villa game that Liverpool were rapidly becoming an ordinary club.
It was an uncharacteristically pessimistic viewpoint. When it comes to football I am normally a hopeless romantic. The last five years have worn me down and it was going to take something big for me to get my mojo back.
Could it be that our beloved club is once more about to snatch victory from the jaws of defeat?
Maybe, just maybe the last five years have been the first half at Istanbul and we are about to witness perhaps the most amazing comebacks of all time.
The Right Decision

With Rodgers ousted, the ownership simply had to get the next appointment right. If you had polled the fanbase they would have chosen Klopp as favourite, with Ancelotti coming in second.
These two are A-List managers. Any club with ambition to get to the top of European football would have them in their top two.
It's not an insult to Brendan to say that they both represent a massive upgrade.
That's why most of us, while desperately wanting to see a manager of this calibre in the dugout, never really believed it would happen. So low are our expectations that we would not have been surprised if Garry Monk had emerged as the favourite for the hot-seat.
Of course it now turns out that FSG may just have the ambition necessary to take Liverpool to the next level. They have delivered in a big way with the appointment of Klopp.
He is a huge name as evidenced by the amount of journalists and cameramen crammed into the Centenary Stand on his unveiling. He will demand even greater ambition in terms of how the club is to be run and the type of players we target.
He spoke glowingly of the current squad. Why wouldn't he? After all he has to maximise their potential until January.
However, make no mistake he will be far more assertive with the committee than Rodgers was before him.
Let's hope that FSG realise what they've got and view his first and last words as sacrosanct—if they don't we are in for a bumpy ride.
Klopp's interview and subsequent press conference have been like a shot of adrenaline to a fading heart. It is crystal clear that this is a man who gets Liverpool Football Club.
Even Mark Lawrenson was gushing in his praise; although the usually laconic pundit was a little too fixated on the German's sartorial qualities rather than his words.
Roy Evans, a man who worked with greats, such as Shanks and Paisley claimed to have a lump in his throat after hearing Klopp being interviewed.
David Fairclough and Gary Gillespie were "inspired" and all struggled and failed to avoid drawing comparisons with the great Scotsman from Glenbuck.
These are heady times once more.
I'm reminded of the same sense of optimism that accompanied the arrival of Benitez, perhaps more so. It's those same memories that stir up an air of caution for me.
Rafa was revered for much of his reign. Amongst a significant number – and I am one – he still is.
However, when the going got tough enough of us turned on him and that gave a bankrupt ownership the courage to oust him. What a terrible decision that turned out to be.
The club is still nowhere near the dizzy heights they had ascended under the Spaniard.
Jürgen Klopp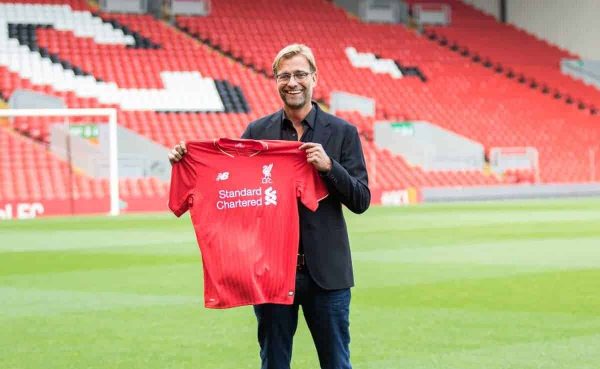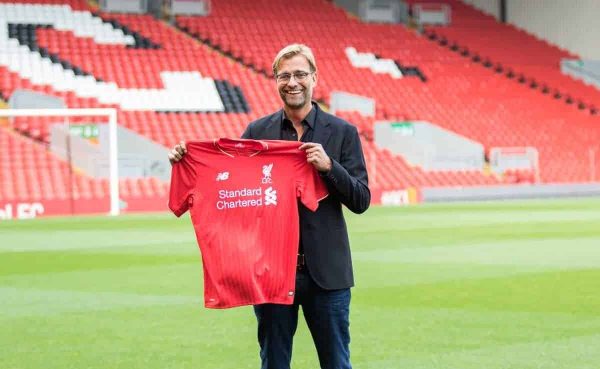 In Jürgen Klopp we have been given an unlikely and glorious opportunity to once again scale that summit. It is a chance we cannot pass up.
The German has only been at the club a matter of days and he has already proved a headline writers' dream. He has produced enough soundbites to last a lifetime, and all of them sincere and brilliant.
For me though it was a message delivered with a twinkle and a smile that resonated most.
At the end of his first interview for LFCTV, Clare Rourke asked the now clichéd question: "So what message do you have for those Liverpool supporters?"
He thought for a moment. This was his opportunity to speak directly to the fan-base; he could have trotted out the same old guff about what an honour it was for him blah blah blah.
Instead he looked directly at the camera and summed up exactly what he and the club need from him right now. "You must change from doubter to believer – now!"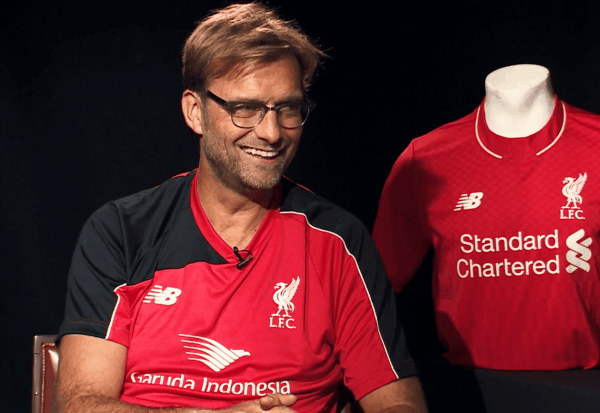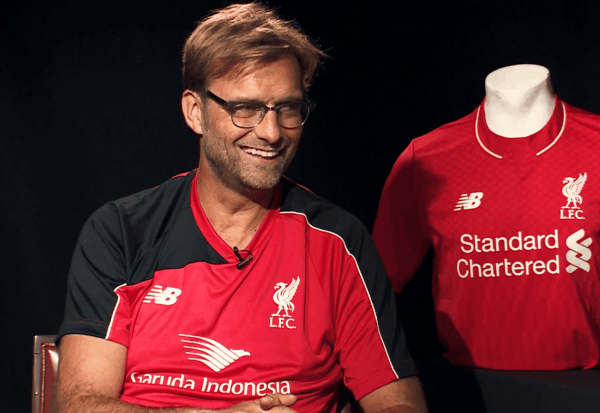 In that one quote Klopp has summed up the malaise that has gripped the club and at times threatened to consume it.
It's been 25 years since we've won the title. This is a millstone that has dragged every manager before him down. It's also been too heavy for some of our players to bear.
"If someone thinks we have waited long enough for the title – then restart and then everything can happen," said Jürgen.
Liverpool and the fans must now reset the clock. Our history is second to none and we must enjoy it, but not wallow in it. It's time to move forward and leave the past in the museum.
Patience must become a virtue. Setbacks are inevitable, but if we give him time and support him through the growing pains to come; we have a real chance to write another glorious chapter in the Liverpool story.
FSG have stepped up with this appointment. It's now time we upped our game too.
I'm a believer again and it feels great.
[interaction id="5615387fc70ac51c03e8a139″]