Fenway Sports Group may have learned more about off-field development than their squad's ability in observing Liverpool's draw with Southampton.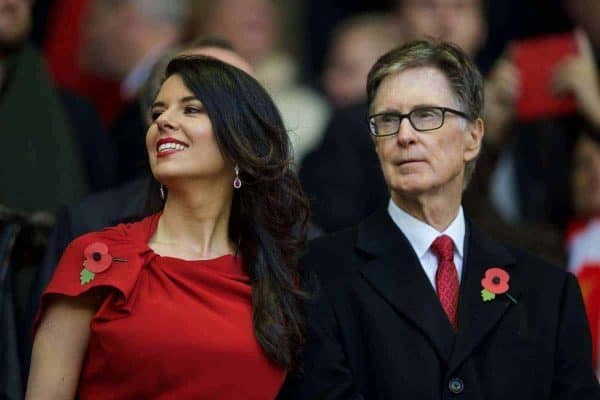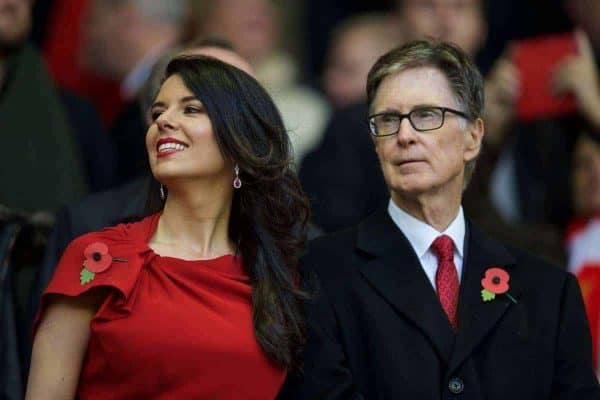 Playing out a 1-1 draw with Southampton at Anfield, Liverpool underlined the deficiencies within FSG's previous model.
There was no discernible gap in quality between Jurgen Klopp and Ronald Koeman's sides, with a share of the spoils a fair result from a hotly contested Premier League clash.
Watching on, Reds owners John W. Henry and Tom Werner, along with FSG president Mike Gordon, will have acknowledged the flaws of their approach to date—with the mistakes of Klopp's predecessor, Brendan Rodgers, magnified.
As they look to progress under new management, FSG would be wise to note the merits of the Southampton model.
Youth Development

Brought on in the 64th minute at Anfield, taking the place of the ineffective Dusan Tadic, James Ward Prowse's introduction proved to be the turning point as Southampton looked for a decisive end product.
It was the 20-year-old's trademark curling free-kick from near the halfway line that led to Sadio Mane's equaliser on 86 minutes, cancelling out Christian Benteke's powerful header.
[quote_box_right]Southampton's First-Team Youth:
James Ward-Prowse, CM, 20
– 83 League Appearances
Matt Targett, LB, 20
– 12 League Appearances
Harrison Reed, CM, 20
– 13 League Appearances[/quote_box_right]
Ward-Prowse was the only player in Koeman's match-day squad to have graduated from the Saints' youth academy, but is one of three players from the club's development setup hopeful of a genuine, regular role in the first team this season.
Matt Targett and Harrison Reed have both featured heavily under the Dutchman, highlighting Southampton's emphasis on youth development as a supplement to the first team.
This stems from the club's ethos of character improvement in young players, explained by Southampton's chairman Ralph Krueger earlier in October as a "teaching arm of the club that makes us unique."
This is what drew Ward-Prowse to the club, as his father, John, detailed in 2011:
"I can't speak highly enough of Southampton and its youth development. James is where he is because of the Southampton academy.

[…]

"He got good grades and a lot of that is down to the Southampton set up.

"He was only in school for a day a week, but for four afternoons he would get the rest of the tuition he needed at the academy. Southampton have really got it right."
Pairing this thorough approach to youth education with an obvious natural talent, Ward-Prowse is now one of the Koeman's first-team stalwarts at the age of 20, and represents one of England's finest young midfielders—a future Southampton captain.
Ward-Prowse's rise into this key role arguably came as a result of Adam Lallana's move to Liverpool in 2014, with the Reds sanctioning a £25 million deal to sign the midfielder.
[pull_quote_right]The only reason he's given for wanting to play is because of the huge crowds.
It was refreshing to hear that money and girls weren't his motivation.
– John Ward-Prowse
[/pull_quote_right]
Lallana followed a similar route to that of Ward-Prowse on the south coast: plucked from Bournemouth's Centre of Excellence as a 12-year-old in 2000, he developed swiftly at St. Mary's, making his first-team debut at the age of 18.
Southampton's dedication to youth development over outside recruitment saw Lallana become a focal part of the barnstorming side that went from relegation strugglers to European hopefuls under Mauricio Pochettino in 2013/14, earning the Saints captain the admiration of Rodgers, who brought him to Anfield the following summer.
Lallana's trajectory is not uncommon, either, with Theo Walcott, Gareth Bale, Alex Oxlade-Chamberlain, Calum Chambers and Luke Shaw all leaving Southampton for big money in the last decade.
But, encouragingly, there is always another young player to fill their boots.
Shrewd Recruitment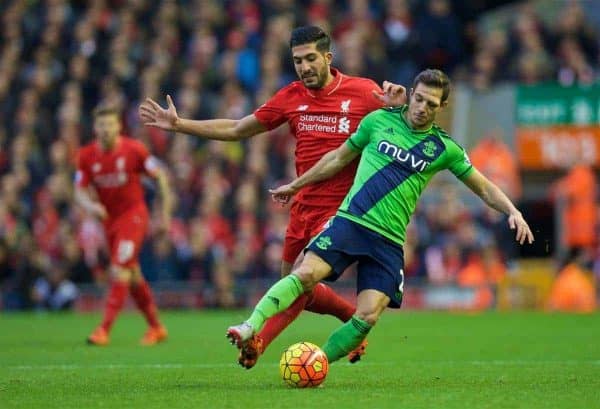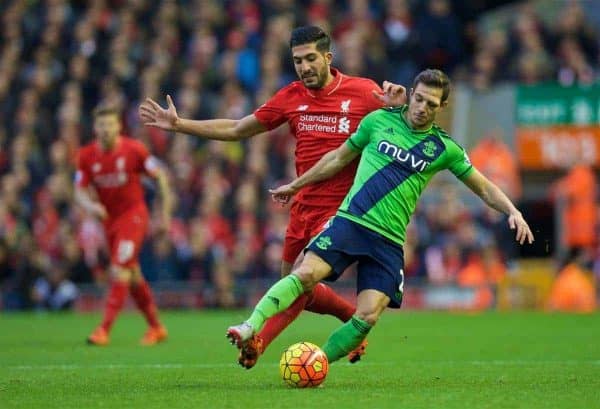 The Southampton side that battled for the draw on Sunday evening was built around an enviable core that highlights the club's ability to not only nurture top-level talent within their academy, but also spot potential targets from the depths of the transfer market.
Where Liverpool have often plumped for the big-money finished product in recent years, with Lallana as a prime example, Southampton are forced to look beyond this bracket and uncover hidden gems.
Lallana was replaced by Tadic, with Southampton signing the Serbian playmaker from FC Twente for just under £11 million, nullifying the Englishman's loss for a fraction of the cost.
[quote_box_right]Southampton Spending Under Les Reed:
Money spent: £160.4m
Money received: £136.55m
Net spend: £23.85m
Average per season: £3.975m
[/quote_box_right]
Similarly, this summer Koeman addressed the sale of Nathaniel Clyne by purchasing Cedric Soares from Sporting CP for £3.6 million.
Southampton are yet to sign a player for over £11 million since their promotion to the Premier League in 2012, while this summer Liverpool spent a combined £74 million on three players: Clyne, Benteke and Roberto Firmino.
This is the result of thorough and open-minded analysis of, as sporting director Les Reed describes, "most of the good leagues around the world."
Reed works alongside Koeman, Ross Wilson, Southampton's director of scouting and recruitment, and chief scout Bill Green, utilising both video and statistical analysis, as he continued to detail in conversation with Gary Neville in January:
"The first stage is—what do we think we need?

"We audit the squad. Then Ronald might say – we need another winger, or cover at centre-back, or whatever. We then have a discussion about the type of player.

"The coach can then leave the recruitment department to discuss potential targets, and these would then be set out for Ronald—'Do they fit, what would be your preferences in order?'"
This is also set against the merits of the academy: "We can compare potential recruits with our own academy players and say—you know what, this kid meets the profile anyway."
Reed heads this modern, collegiate approach, overseeing all areas of recruitment, and it is this notion of fundamental accountability, along with a mutual trust, flowing from the first-team manager to the scouting setup, that has made Southampton a model of shrewd business.
Of course, they make mistakes, such as with Italian striker Pablo Osvaldo's ill-fated spell with the club, but there are much fewer of them within this setup.
Can We See This in Effect at Liverpool?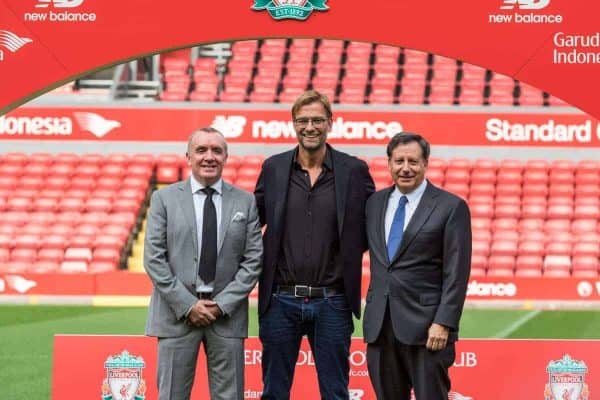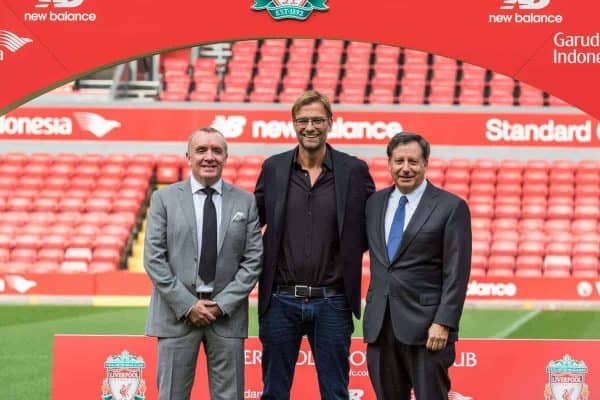 The fruits of the Southampton model will have become abundantly clear to Henry, Werner and Gordon at Anfield.
The parity between both sides should be alarming to Henry and Werner, who sanctioned an expenditure of close to £300 million during Rodgers' three years in charge of the club.
In some areas of the squad, Southampton are arguably in much better shape, with their defensive-midfield ranks, including Victor Wanyama, Jordy Clasie and Oriol Romeu, a key example.
But with Klopp's arrival drawing a line under the error-strewn reign of Rodgers, can FSG look to implement a similar model on Merseyside?
In theory, the club are already similarly set up, with Liverpool's transfer committee comparable to Reed's collegiate approach alongside Koeman, Wilson and Green, while the targets that the likes of Michael Edwards, Barry Hunter and Dave Fallows championed are in line with Southampton's inventive approach to recruitment.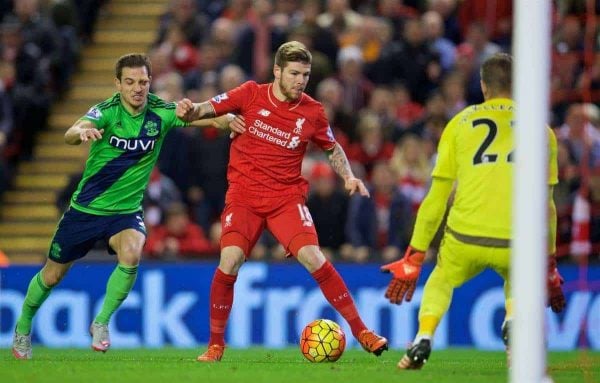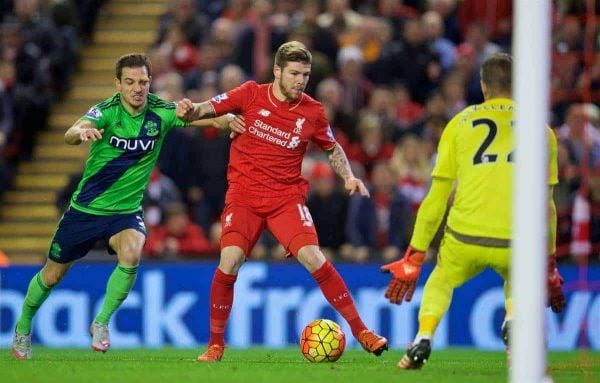 Alberto Moreno, signed for £12 million and in top form against the Saints, is a clear testament to this, alongside the likes of Emre Can and Mamadou Sakho.
The presence of Connor Randall and Jordon Ibe in Klopp's match-day squad also points to the German's faith in Liverpool's academy ranks—which is well placed, considering the immense quality in the Reds' U21s and U18s squads.
U21s captain Cameron Brannagan signing a new long-term contract with the club is another step in the right direction, and Klopp may look to put his trust in the midfielder this season.
The pieces are in place, and Klopp seems to be in line with Koeman in intrinsically trusting Liverpool's recruitment model.
What FSG should now look for is a figurehead like Reed, who can oversee the club's development on all levels.
Employ a model similar to that of Southampton's, and Liverpool could enjoy genuine, long-term, sustainable success under Klopp—the ultimate goal for a top-level football club.
RELATED: How Sevilla and Monchi provide Liverpool with the best example of 'Moneyball'
RELATED: "Stability" – why it's required in Liverpool's hierarchy but not for the manager