Jurgen Klopp admits the performance for his first victory as Liverpool manager was not very different from his previous three draws but he was more than happy to finally get off the mark.

Defender Nathaniel Clyne scored the only goal in the 17th minute to beat Bournemouth 1-0 and set up a Capital One Cup quarter-final tie away at Southampton.
Anfield celebrated the win with gusto, even if Klopp said there was little difference from what he had seen before.
"I feel much better than after a draw – but I don't think the other games were so much worse than today, the result is the biggest difference," he said.
"We did well tonight as we did not have too much time for training between the games – we had only one hour training with this new team and system.
"Minute-by-minute we got better and for the whole 90 minutes we played football.
"I am satisfied, the boys did really well."
Klopp made nine changes from the team that drew at home to Southampton on Sunday, retaining only Clyne and Divock Origi – the latter being out of necessity as he had to protect Christian Benteke's troublesome hamstring.

Benteke will be back for Saturday's trip to Chelsea, but Klopp's wait to select Daniel Sturridge for the first time will go on as the England striker is still hampered by a knee injury.
"We have to talk about Daniel when he can train," he added.
"I don't know how much but four, five, six, seven, eight days is normal.
"It is not important how good you are, it is only important you have enough strength to play in this really intensive league.
"There is no pressure from me. I have to wait. If he is back then he has to train.
"Christian, I think, will be fit on Saturday. With our striker situation we can take absolutely no risk.
"Divock came on and worked really hard."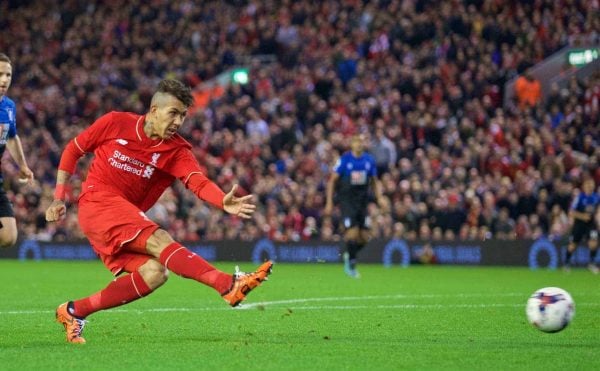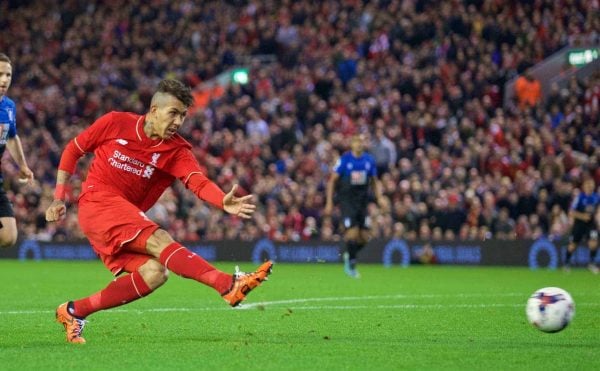 Klopp praised many of his younger players after handing first starts to academy graduates Cameron Brannagan, Joao Teixeira and Connor Randall.
He also reserved special praise for man of the match Roberto Firmino.
"It is important for a new player when he comes to a club to show this but he does not have to show me because I know him very well," added Klopp.
"We know a little bit more about him, it was very intensive for him tonight.
"He is ready. He is prepared for this league, he is physically strong, a good technician and usually he is a good finisher. A good player."
LIVERPOOL 1-0 BOURNEMOUTH