In the second of a three-part series focussing on Jürgen Klopp's tactical methods, we focus on the German's midfield structure at Borussia Dortmund.

Part one of this series, looking at the defence, can be found here.
A reminder of the initial assumptions and explanations used in this series:
Central midfield
The midfield, and indeed this tactical feature, we will split into two sections: firstly the central midfield pairing, while part two looks at the four most attack-minded positions of the team.
Key traits and points:
The central midfielders are the absolute most important part of the system. They make it work, or fail
Two variations: playing as a pair of all-rounders or one central, one roaming
Complete technical skill set required
Let's discuss Ilkay Gundogan: the man, the myth and the, well, the quickly-thought-up transfer rumours. At peak Dortmund he was critical to the system, playing a box-to-box role either with the other midfielder doing the same, or zooming past the other midfielder who had a different, but specific role.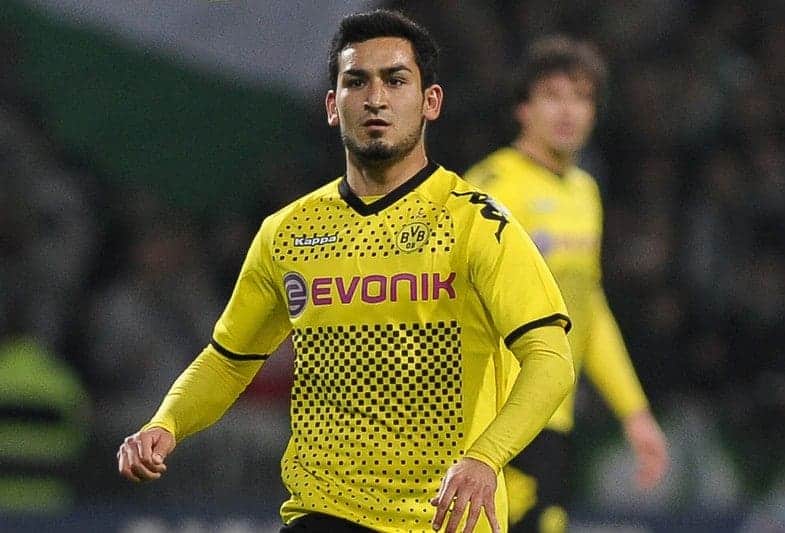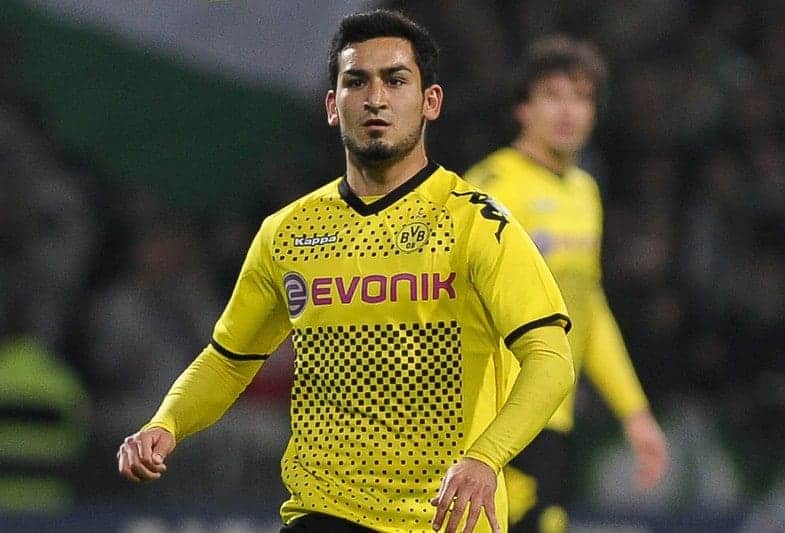 In either case, Gundogan had a deep starting position and would spend a lot of his time in the centre circle, moving the ball in quickly and showing great mobility and physicality in simply shuttling around the middle of the team to keep things moving and helping to win back possession.
He didn't progress beyond this state initially at Dortmund and more than one source cites his last-minute winner in the cup against Greuther Furth as his lightbulb moment, when the rest of his game clicked into gear, turning him into the all-rounder which almost slayed the entire Champions League.
His box-to-box work was not a constant, 90-minute process (in the Jordan Henderson mould, for example). This is key in terms of translating his play to Liverpool. Gundogan picked and chose his moments where he would surge forward, in or out of possession, to move the team upfield quickly or else support attacks by making a fifth (or sixth) option in the final third.
Ilkay Gundogan vs. Ajax pic.twitter.com/WwLk9FOqb3

— Karl Matchett (@karlmatchett) October 13, 2015
Timing, opportunism and of course technical excellence were all as important to Gundogan's success as his physicality. He signed a new deal in summer, but has inevitably been involved in rumours of re-joining Klopp at his new side.
If Emre Can is to make a (huge) success of himself as a Liverpool midfielder, this is the role he will need to fill.
It's not about 90 minutes of constant harassment, up-and-down running and smashing into players in both boxes, but about consistently being able to receive and move the ball on, shuttle across to close out spaces and then show acceleration and aggression when the team closes in on a moment of press. Quick, accurate passing—and the odd 40-yard surge forward, with another midfielder to cover.

That's Can in a nutshell; can Klopp get it out of him consistently though? Can Can himself develop as he needs to tactically and reign himself in until those opportune moments to drive forward emerge? It's a responsible position and for the team to succeed, it needs to be near-perfect in execution.
Klopp noted of Gundogan upon signing: "Ilkay brings a great attitude, He has a great passing game, is a complete player, and fits perfectly into our footballing system. He is willing to learn and is very smart."
Can Liverpool's German international match Gundogan there, as well? In attitude and in learning? That will determine much of Can's Anfield fate.
In partnership was Gundogan was either Sven Bender or Sebastian Kehl, more often than not, with Nuri Sahin also playing a role—the four were switched according to fitness and opponents, but Gundogan-Bender was often favoured and certainly looked the best pairing (not the two best individuals, necessarily).
In the second central position, the Bender role required far more mobility, constant pressing and willingness to make tackles. In possession, it was again a case of quickly moving on the ball, one-touch whenever possible, then following play around to ensure any attacks which broke down could start again almost immediately.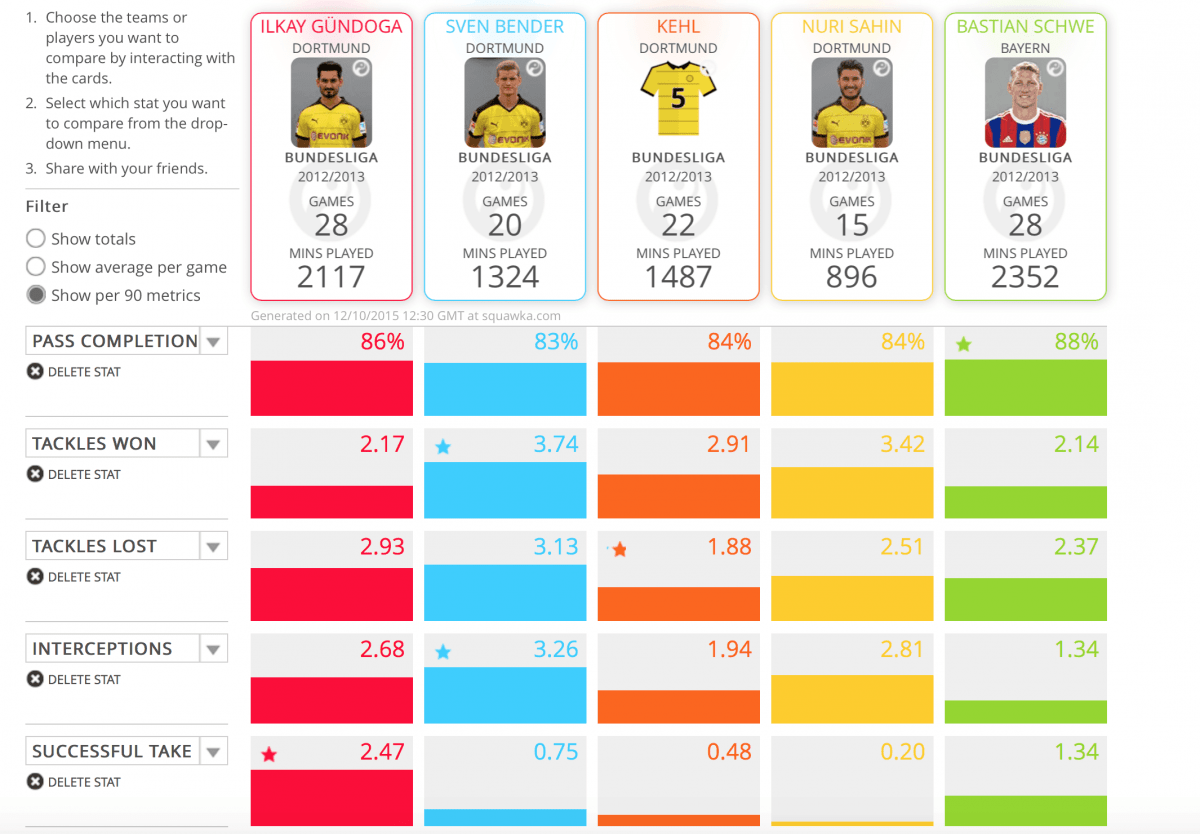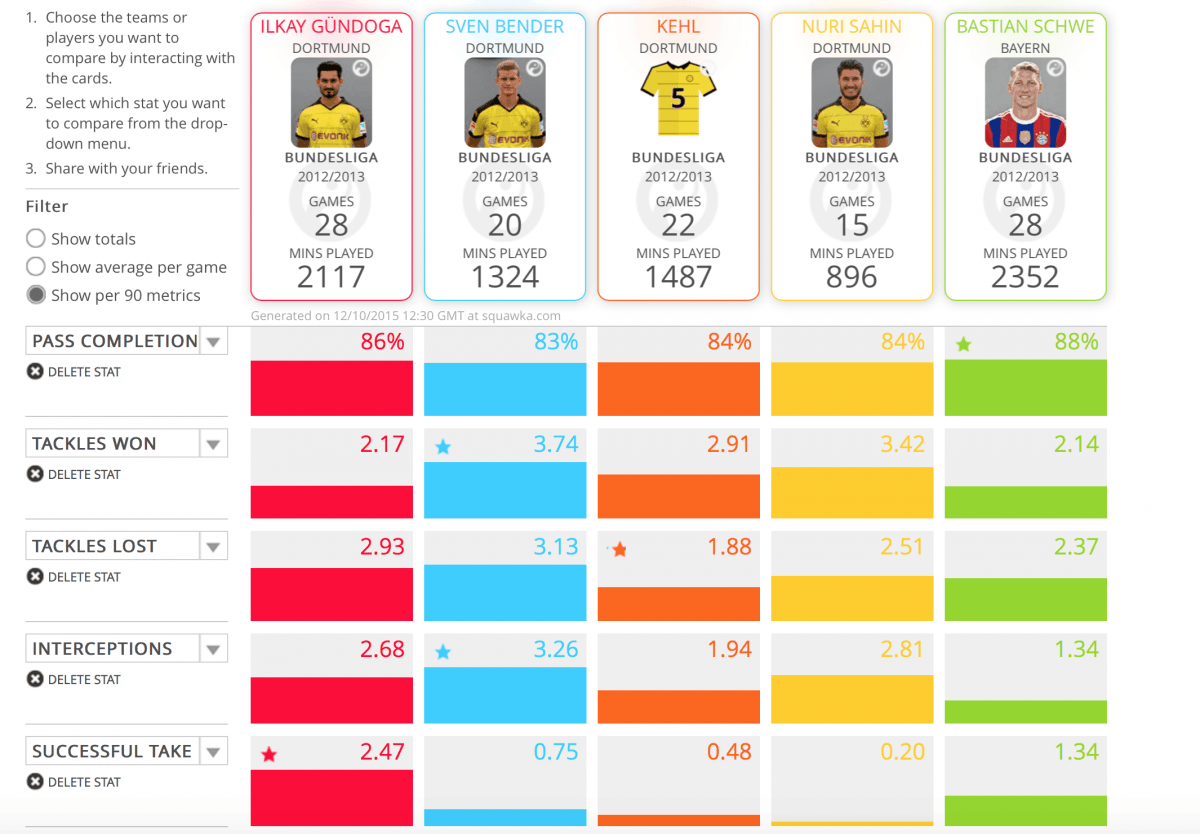 Who fits the bill at Liverpool? Well, pretty much all the rest of them to some extent. Joe Allen is excellent at intervening in play in tight spaces, winning the ball and moving it on quickly. Lucas is the same, Jordan Henderson likewise. Only Henderson has the endurance to do it for 90 minutes, game after game, and only the captain has shown the consistent final-third ability to make a difference further forward, so that seems his role once back.

In the mean time, it would be no surprise to see Lucas take the role, with Allen swapping in.
The problem Lucas in particular has is that once he is bypassed, it's near impossible for him to make up the ground running back toward his own goal in the manner Bender would; Dortmund defended by pressing high in the first instance, but by everybody chasing back to get into position in front of the defence once that initial approach failed.
BVB defensive recovery vs. MNC pic.twitter.com/J4oJSY07Xc

— Karl Matchett (@karlmatchett) October 12, 2015
It's haphazard to watch and seems open enough to verge on the kamikaze, but in truth there's structure there. Everyone has a position to fill and a line to help rebuild; the quicker it's done, the less time the opposition have to pick a pass carefully, work an opening, take a shot…
That protection of the defence is an area of concern in the immediate future, for sure, but one which has plagued Liverpool throughout Brendan Rodgers' tenure, too.
If Klopp can implement structure and natural response in his midfielders to regain control of that zone outside the penalty box quickly, it's one small step toward overall improvement for the team.