Speaking ahead of Southampton's trip to take on Liverpool at Anfield on Sunday, Ronald Koeman offered Jurgen Klopp advice on adjusting to the Premier League.

Just over a year ago, Koeman was in Klopp's position, having taken over at Southampton for his first taste of Premier League management.
Replacing the Tottenham Hotspur-bound Mauricio Pochettino, Koeman accepted a considerable challenge: to continue progress on the south coast, despite the likes of Adam Lallana, Luke Shaw and Dejan Lovren—all key players under the Argentine—leaving the club.
After steering Southampton to a seventh-placed finish in last season's Premier League—just two points below Liverpool—Koeman has taken this positive form into 2015/16.
Lining up against the charismatic German on Sunday, Koeman says he is "confident" of victory, stressing that Klopp will need time to adapt.
"It isn't easy, as a new manager you need time," he told reporters on Friday afternoon.
"I was surprised how they played the first 30 minutes vs. Tottenham. A very different Liverpool.
"You need time, but there's a lot of speculation because it's Liverpool – one of the biggest teams in the Premier League.
"Every weekend it's very intensive.
"You don't have a lot of difference between the clubs, and you have to play on a good level to win.
"If you stay one year you know it's a tough competition, there's no break and you need a full squad for that.
"If the club is sacking their manager, some players will be happy, some players will be disappointed.
"But a new manager brings new details in for the team.
"The system, how they play, there will be a change.
"It isn't easy in one week or two weeks to see a big difference. As a new manager you need more time."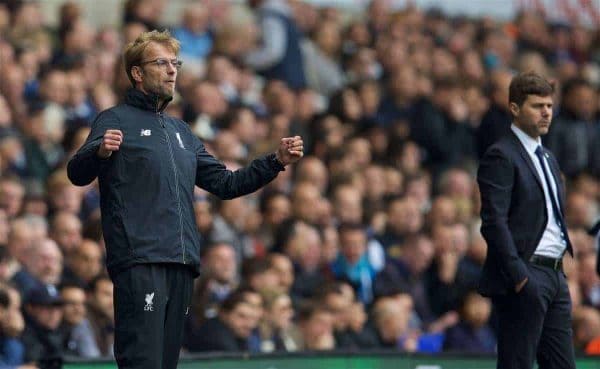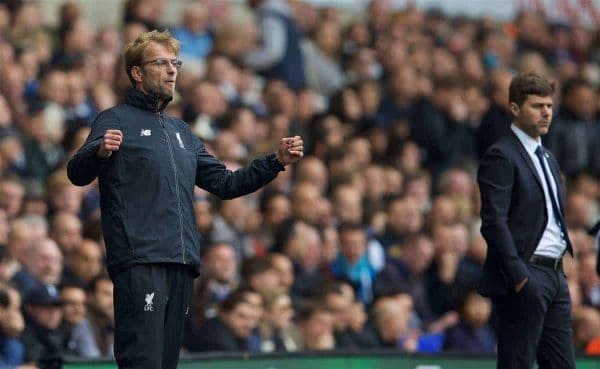 The opening stages of Liverpool's 0-0 draw with Spurs last weekend saw the Reds immediately adopt Klopp's demanding style of football.
Commonly referred to as gegenpressing, the likes of Lallana and Divock Origi worked relentlessly to retain the ball, applying constant pressure on their opponents on the ball.
This proved effective in the opening half-hour at White Hart Lane, but quickly faded.
While Koeman will be fully aware of the threat Klopp's side can pose to Southampton, he believes gegenpressing is not an alien concept.
"It's not new. It's not so different between how they play and other teams are playing," he continued.
"I don't see the big difference.
"They'll have players like Benteke, maybe Sturridge, back from injuries, but how they like to play football is the same.
"I don't think they will change [how they play]."

Instead, Koeman turned the focus to his side's style of play, declaring his confidence heading into the clash.
"I'm confident, because we know what we have to do, we know how we like to play," he said.
"If we play at our level, and we're a compact team, Southampton is a team that is difficult to beat."
Klopp will be hoping to secure his first victory against the Saints on Sunday afternoon, but Koeman's side will prove a worthy adversary.
Having cut his teeth in the English top flight last season, the Dutchman may just have the advantage this time out.