There's no doubt that the appointment of Jurgen Klopp has galvanised the Liverpool fanbase, excited the media and given fresh impetus to the team's chances of success this season, writes Paul McCabe.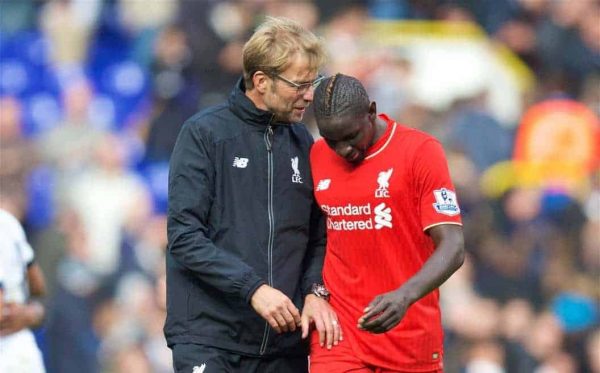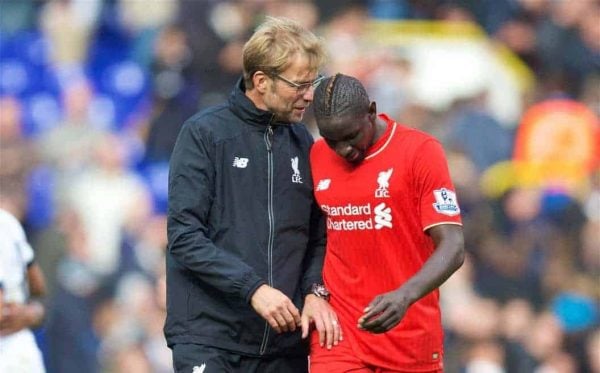 Whichever way you assessed Brendan Rodgers' tenure, there was a feeling of staleness towards the end and most fans would be hard-pressed not to be caught up in at least some of the hysteria elicited by the acquisition of Klopp. It's a coup and the reaction to it exceeds any other appointment I can recall; the manager's obvious charisma alone is illustrating why he is in the upper echelon of all of managers in the game. He's provided a lot of answers and the key one that seems to be answered by his appointment is: how do you improve Liverpool's chances of success this season?
Klopp has handled his first two weeks masterfully and has spoken honestly and eloquently about the challenges ahead. He's sprinkled in hope with realism, and that's perfect as many Liverpool fans actually remember the club achieving great things when no-one else expected it. So far, Klopp's infectious personality and the spirited performance against Spurs have lifted the mood. There are good grounds for optimism.
Most of us would accept that Liverpool's current situation isn't perfect, but Klopp realises it's certainly not all doom and gloom. It's a rut, rather than a crisis. That's where we are, in essence.
Overcoming the challenges ahead is unlikely to be easy, as managing in the English Premier League requires a unique skillset, squad management (as he'll have more games to manage and no winter break) and finishing in the top four usually requires considerable resources.
It might not be the best league in the world in terms of overall quality, but it's certainly one of the most competitive and Klopp has to pit his wits against some top-level managers who have years of experience and have won a lot of silverware.
There are many reasons why Liverpool won't finish in the top four this season, and we've heard it all before – provincial club, can't compete, lacking visionaries, bad signings, "past it." Many critics have taken great delight in writing Liverpool's obituary as an elite club, but the fact remains that Liverpool is an elite club with a worldwide fanbase and a rich history. With everything the club has lacked, it still managed to reach two Champions League finals in the last 10 years. Aside from the elusive title, there has been a reasonable amount of success since 1990 and some history has been made in that time.
Paradoxically, the club's history is why so many people continue to write Liverpool off. Maybe that history has increased expectations, but big clubs need big characters who can match those expectations. If the club wasn't relevant, so many journalists who've enjoyed Liverpool being knocked off its perch, and pundits who played for rival clubs (and therefore have a vested antipathy towards the club) wouldn't need to convince us. Irrelevant clubs don't get such scrutiny lavished on them.

Klopp's appointment doesn't make Liverpool relevant, but it affirms that the club can still attract elite talent. That's encouraging and we hope Klopp creates some history at the club. He has challenges ahead – on and off the pitch. He'll need to be mindful of the British media (from his comments at the press conference, I suspect he already is) which are adept at building people up only to knock them down. Klopp already told the world he doesn't walk on water, yet some commentators in the media will still pretend he did should things start to go wrong.
Already we're seeing some signs of Xenophobia (or certainly resentment) centring around Klopp's appointment, with the usual detractors complaining that the job at Liverpool has gone to a foreign manager, that Klopp didn't invent pressing (he didn't claim that he did) and that these "fancy-Dan foreign managers" (™ Sam Allardyce) are taking the top jobs away from the "great British coaches." It's a sideshow that Klopp certainly didn't invite, but we've been here before when Rafa Benitez was getting slaughtered for every decision he made and it's not particularly pleasant watching it happen ad nauseam. Yet we know it'll probably happen and Klopp will be held to a high standard and placed under the sort of scrutiny he likely has never encountered before.
Nevertheless, Klopp clearly backs himself and represents a highly ambitious appointment for FSG. There's no great science to this. They've suggested intent. The club has always been able to do this to some extent, but there are certain policies, restrictions and philosophies that have challenged that. It's not about spending big, per se, but pursuing proven talent that seem a good fit for the club. Most of this is about perception and Klopp's appointment could prove a masterstroke for a variety of reasons.
Klopp and his team have shown in the past that they possess an excellent instinct for recruiting and utilising talent. I trust that he would use the owners' money wisely and I believe we'll see that in January. We'll also hope to see that Klopp's standing in the game encourages some players to forego higher wages at other clubs for the opportunity of playing for him. Competing against the lure of riches is a hard challenge to overcome, as the league is rife with mercenary behaviours and motives.
For now, Klopp's key challenge is in getting this (now-depleted) squad he's inherited to play with considerably more verve than it showed before he arrived. That won't be easy because, for all the talent that's in the squad, it feels like a mixture of philosophies have been employed to build the squad: you have so-called "Rodgers' signings" and then "committee signings." The blend doesn't seem quite right and, from the outside looking in, it seems that the team has been performing way below its capabilities.
It could be a case of false attribution, as no-one really knows for sure why certain transfers succeed or fail (are they good players used in the wrong way? Or good players who need time to settle? Or just poor players?), but I don't think that the transfer committee has actually done a bad job for Liverpool in targeting players.

Obviously the committee members have been criticised in some quarters for how they've done the job, but some of the players they identified could still have a bright future at the club. Whether or not it was true that most of these "committee signings" didn't work out because Rodgers "didn't fancy them", or that they just failed to settle as quickly as one would like is irrelevant now really. All it matters is that Klopp gets the best out of them and hopefully he gets more from the newer signings than what Rodgers managed. We can hope that the likes of Markovic, Firmino and Moreno will be revitalised under Klopp's tutelage.
As well as this, Klopp just needs some luck. "Luck" seems to be a dirty word in football, but so much depends on it and the list of players currently unavailable to the manager makes the job more difficult. The best managers work around luck and with what they have available, but Klopp essentially needs more of his top players off the treatment table and available for selection. Then he'll just need the sort of luck that has evaded Liverpool managers in recent years: good refereeing decisions, players to cut out critical errors, small errors not being punished. Success often arises due to key moments. It's marginal. There is another very difficult run of fixtures ahead and you sense that he'll need some good fortune to keep the club competitive in the league.
The biggest challenge that Klopp needs to face this season is one of expectation. Every manager needs time to let his ideas take shape and to recruit more of his favoured players. Barring a catastrophe, he'll be granted time to mould a team in his image. No-one seems to agree on exactly how much time a manager really needs to turn thing around, as some managers are able to get start well and retain momentum while other managers perform a slow build. Klopp will be keenly aware that Liverpool fans have a thirst for silverware and it'd be a fantastic achievement if he could manage that in his debut season, but really he has to get into the top 4 at the first time of asking.
It might seem unreasonable to burden Klopp with that expectation, but it would actually be doing him a disservice to not place this demand on him. It's a demand: Liverpool must be competing in the Champions League. That's the remit. He's one of the most highly-regarded managers in the game, and he's being very well-paid by the owners with incentives for achieving certain targets. The reason he's been brought in now is because the owners believe that the squad can achieve more than they've currently shown. Klopp's higher salary, and the fact that FSG will have to pay out more than £10m in severance pay to Brendan Rodgers and his staff, means that it's an expensive and calculated move.

Klopp may not get Liverpool into the top 4 this season but, if he doesn't achieve either that or silverware (preferably the Europa League), his first season will be considered at least a mild disappointment. That doesn't mean "Klopp out!" obviously – just that he needs to overachieve until May. He has to be the Alchemist, The context of his appointment is that he's here to salvage the season and to inject some magic into the club's fortunes – not finish 5th or 6th with a new style of football. In amongst all of the excitement and good feeling, we must remember that Klopp is being extremely well-paid and therefore has to do a demonstrably better job than the manager he replaced.
Sometimes it's hard to measure what constitutes success in football management. Stats can be used to equally lambast and promote skills. It depends on what you're trying to show. However, Klopp is quite unique in the modern era in that he achieved brilliant success on a limited budget with an exciting brand of football at Dortmund. In short, he's been an outstanding manager and there's essentially universal agreement on that point. This will hopefully earn more patience from the fanbase, but it's still in limited supply. Too many other managers have their achievements undermined, arguments about net spends abound and then you get the usual "lucky manager" claims. High net spends, a cohesive recruitment structure and luck are important factors, of course. This is what he'll need now to complement his obvious pedigree.
From this point on, it would seem that Klopp has a tremendously difficult first season ahead. It's a whole new culture and a new set of problems for him and we know that, as much as it usually does take time to settle, there are certain targets he'll be expected to hit this season. His balanced outlook, effortless confidence and good humour will help; it's apparent what a brilliant leader he is and how warmly the fans and players feel towards him. I've great hope that he'll prove to be an excellent and successful manager for Liverpool, but his biggest challenge this season is the one that could actually help define his tenure.
He needs to get the club into the Champions League at the first time of asking. How can that be done with all the other issues his predecessor faced? That's what his appointment hopes to answer. If that does happen, great times could be ahead. If he fails, it'll almost certainly make his second season much more challenging.
Viel Glück, Herr Klopp.