Jurgen Klopp has targeted winning the title in the next four years, find out whether he's successful as we simulate the future on the new Football Manager.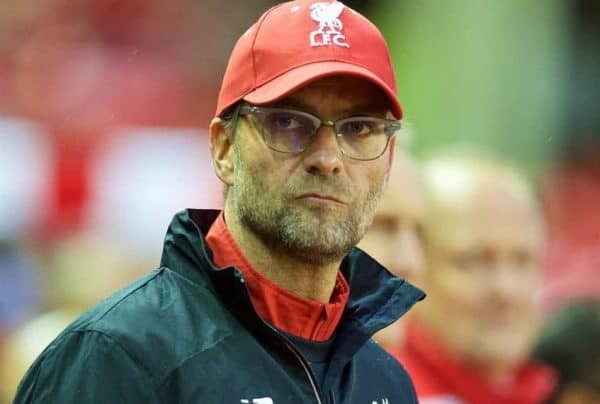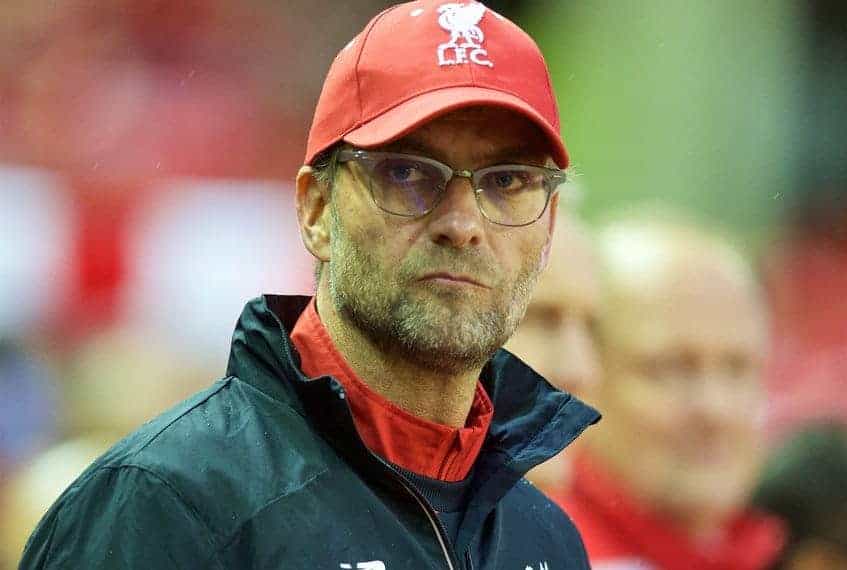 The Black Forest is famous for three things: Jurgen Klopp, gateaux and fairytales, and in the spirit of fantasy, we've taken the time during this monotonous international break to predict the future.
Through the all-seeing eye of Football Manager 2016 is it possible to see whether the German can make his mark on Merseyside, and deliver the sustainable success that Anfield craves?
There were some surprise events in this simulation!
2015/16: The Bedding-In Period

Erasing the miserable reality of Liverpool's 2015/16 campaign, Football Manager 2016 begins the season with Klopp at the helm—though without a transfer budget to spend reinforcing his squad, the German is left to work with the players Brendan Rodgers bequeathed to him.
Klopp immediately sets to implement his demanding tactical outlook, setting his new side up in a 4-4-1-1 formation, with Philippe Coutinho taking the focal role as No. 10.
By the beginning of January, Klopp realises this is perhaps a bigger challenge than he first expected, with Liverpool nestled modestly in sixth place in the league—with Jose Mourinho's Chelsea dominant at the top of the table. A 3-1 win away to Everton stands as the best result of his first six months.
Heading into the January transfer window, Dejan Lovren wants out and Lucas Leiva is attracting interest from Leicester, and with Klopp finally given the opportunity to alter his squad, he gets down to business—though supporters are no doubt baffled by the lack of big-name signings.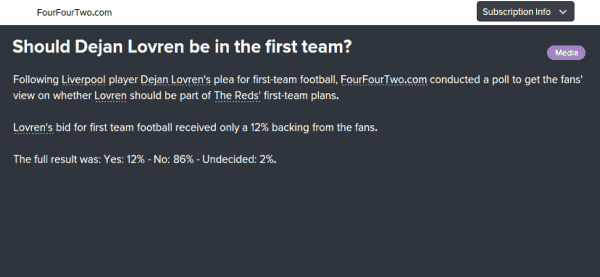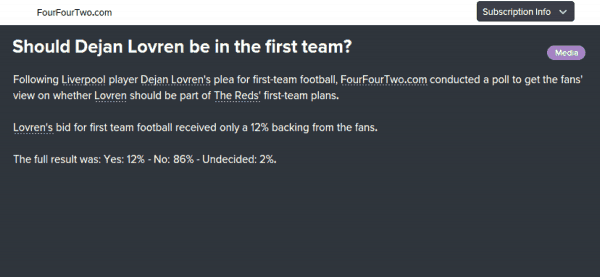 Dynamo Kyiv left-back Vitorino Antunes is brought in for a whopping £11.25 million, while Coutinho is given more company with the addition of Brazilian attacking midfielder Dudu, who joins from Palmeiras for £5.25 million.
Adam Bogdan is mercilessly culled, joining Hellas Verona for £2.2 million.
This does little to help Liverpool's chances, and they finish the season in sixth, level with fifth-placed Spurs on 69 points, but 32 points behind champions Chelsea.
Elsewhere, the Reds face off against Arsenal in the Europa League semi-finals, but lose 5-3 on aggregate over two legs.
Sevilla want Lovren, Danny Ings is itching for a move and Kolo Toure's contract is up, but the most shocking move of the early summer is Jurgen Klopp defecting to Manchester City.
Merseyside is in mourning, while FSG interview Unai Emery, Roberto Mancini, Sinisa Mihajlovic and Ronald Koeman, reserving £32.5 million with one eye on Stoke City's Xherdan Shaqiri…
2016/17: Post-Klopp

With Klopp gone, and Liverpool facing another season in the Europa League, supporters are unsurprisingly nonplussed when FSG appoint former City manager Mancini as the German's successor.
Mancini immediately rewards the returning Mario Balotelli with an incredible long-term contract, signalling his intention to build his new-look Reds side around the maverick Italian.
Jordon Ibe signs a new contract, as does Coutinho, but Ings leaves to rejoin Bournemouth for £10.5 million.
As Italy takes over from Germany at Anfield, the city's beer sales plummet, with supporters instead deciding that they actually quite like a nice coffee on a night out, and with Barcelona looming, Emre Can decides he's had enough and joins the Catalans for a massive £41 million.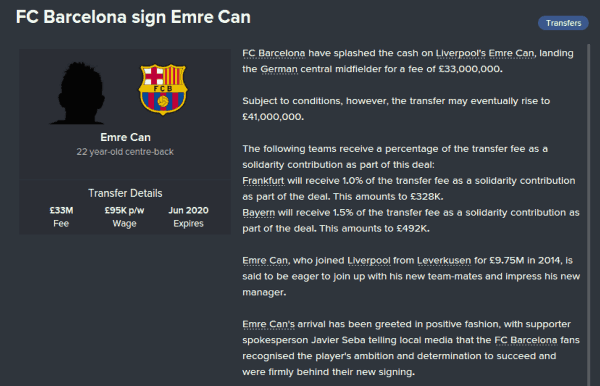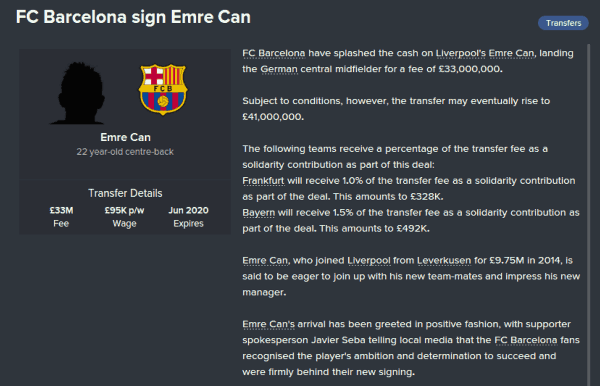 In return, Barca send Javier Mascherano back to Merseyside, with Mancini giving them back £10 million and immediately installing him as the midfield pivot in his 4-3-3 system.
But with his side stuck in ninth heading into the January transfer window, Mancini decides that enough is enough and he goes big, making a bid for a want-away Gareth Bale who, unsurprisingly, turns him down in favour of a move to United, who had just stuffed the Reds 4-0.
Arda Turan comes in on loan, and Wojciech Szczesny joins to provide some form of competition for Simon Mignolet. A City-bound Ibe leaves, as does Christian Benteke, Jose Enrique and poor Jon Flanagan.
Still struggling to make his mark, and crashing out of the FA Cup in the sixth round, Mancini is given his marching orders in…March, to be replaced by none other than Klopp, who returns with his tail between his legs after a harrowing eight months at the Etihad.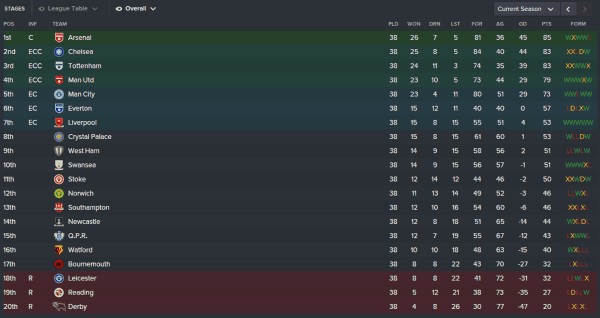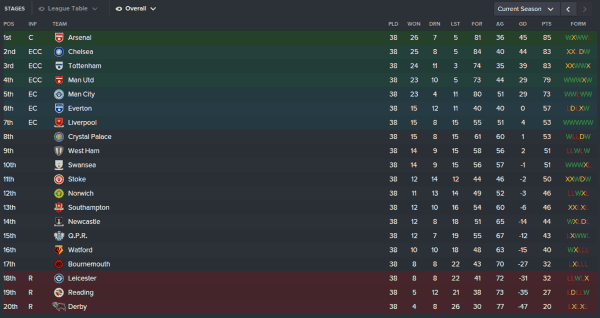 Klopp can't salvage a lost season, however, and Liverpool finish in seventh, with a goal difference of +4. Coutinho is the star, while Roberto Firmino is top goalscorer, with 15 in all competitions. Arsenal are crowned champions, knocking Mourinho off his perch.
Selling Balotelli to Monaco as soon as the transfer window opens, Klopp looks to make amends.
2017/18: The German's Return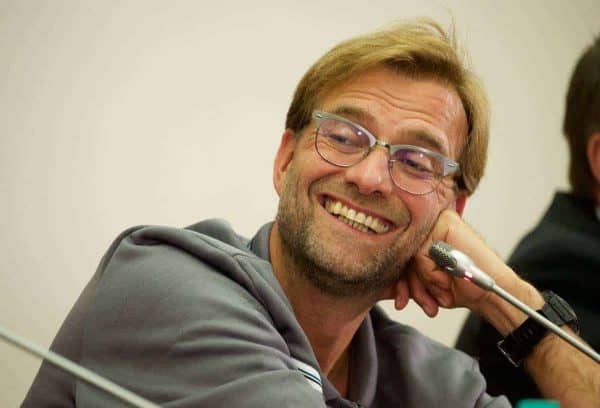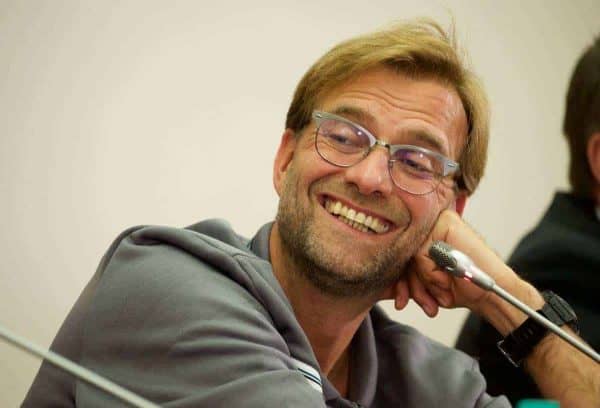 It's two seasons since he first took over as Liverpool manager, and Klopp is sick and tired of the mediocrity, so he looks to splash the cash in an effort to secure at least a top-four finish this time around.
Liverpool bid for Mario Gomez, Alvaro Morata, Bernard, Nacer Chadli and Balde Keita, but only manage to sign the latter, while Lovren, after turning away move after move to the likes of Stoke and Norwich, finally relents and joins Monaco for £2.5 million—Liverpool take a £17.5 million hit.
Youngsters Jerome Sinclair, Harry Wilson and Ryan Kent are all given new contracts instead, as Klopp takes a realist approach to life at Liverpool.
True to form, Liverpool head into the January transfer window in sixth, though with four wins in their last five and Coutinho, Firmino and Martin Skrtel's replacement, summer signing Daniel Amartey, all hitting top form, Klopp is hopeful of a revival in the second half of the season.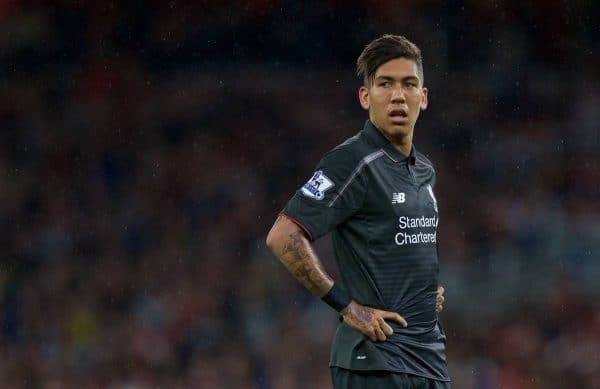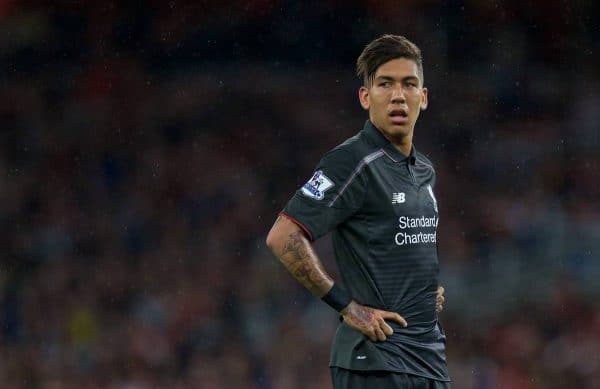 With Dortmund making their interest in Firmino public, however, the Brazilian decides he's had enough, and joins Klopp's former side for £37.5 million, which Liverpool promptly spend on Spurs' Heung-Min Son, who scores on his debut.
All the gold in Germany can't keep Liverpool from finishing sixth again, however, and this time they're considerably worse off: 15 points behind fifth-placed Spurs.
Another Europa League semi-final beckons, but Klopp's former employers, City, crush the Reds 5-2 over two legs.
On a more optimistic note, Jordan Henderson finally breaks the 10-goal target, scoring 13 in all competitions as Liverpool's third-highest goalscorer. Keita nets 11 in his first season.
Coutinho is, at least, assist king, helping his team-mates to 17 goals in the Premier League.
Klopp is fuming and, deciding the grass isn't always greener, leaves Liverpool to rejoin Dortmund, with former Athletic Bilbao manager Ernesto Valverde taking his place. Mascherano follows suit and heads back to Barcelona, while Liverpool honour Skrtel and Lucas with testimonials.
It can't be that hard to break the top four, can it?
2018/19: Success in Simplicity

Valverde decides this is a squad that doesn't need an overhaul to succeed, and makes no significant signings in his first summer at Anfield, instead working on the 4-2-3-1 he believes can guarantee success, giving Lazar Markovic a key role on the right flank.
Liverpool start the season well, securing four points from three tough clashes against Arsenal, City and Chelsea, including a Coutinho-inspired 3-1 win over the Blues at Anfield, before going on a run of 20 wins in 24 games before the new year.
The Reds are second in the Premier League table at the beginning of January, two points behind Chelsea, having conceded just 18 goals in their first 18 games, as well as making a concerted push for Europa League glory.
Unsurprisingly, much of this is down to the heroics of Mamadou Sakho, while Coutinho continues to pull the strings in attack.
With Valverde at the helm, Merseyside dreams of its first top-four finish in five years.
The Spaniard makes just one signing in January, adding 22-year-old French centre-back Abdou Diallo to his ranks and paying Monaco £8.5 million in the process, as he looks to maintain stability throughout the season.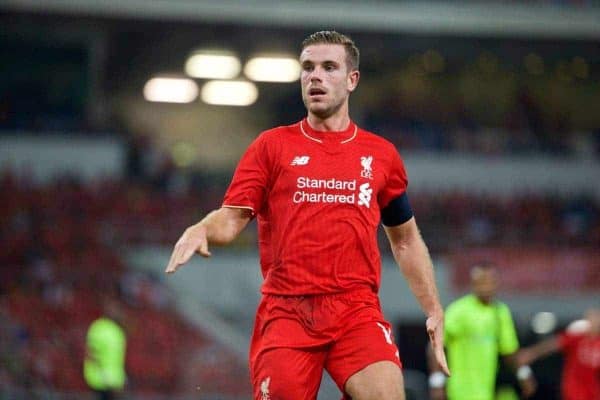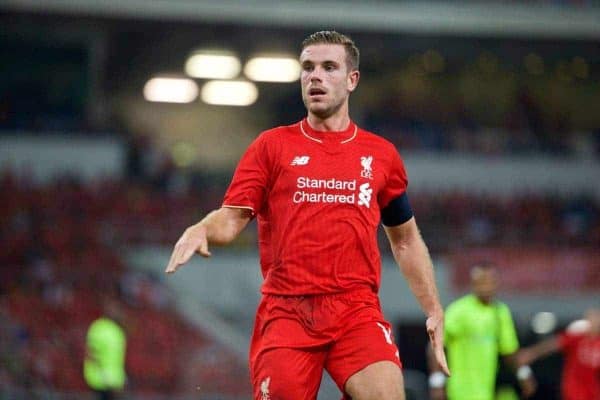 Henderson is rewarded for his strong performances with a new contract worth £155,000 a week, while Milner's terms are also extended.
The second half of the season begins in earnest for Valverde, with wins against Leeds and Reading, before crashing out of the League Cup semi-finals to Arsenal, and suffering defeats the the Gunners, City and Chelsea in the league.
This sets off a poor run of form which eventually sees Liverpool finish fifth, behind fourth-placed Spurs on goal difference—but, undeterred, Valverde sets his sights on Europe.
The Reds travel to Bulgarska, to take on Roma.
After a tense 90-minute battle that saw Milner's opener cancelled out by a Yoshinori Muto wonder-goal, it was left to none other than Joe Allen to secure the spoils, with the Welshman powering home a volley deep into stoppage time. Valverde had done it.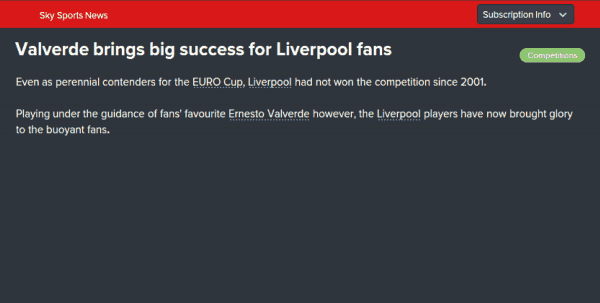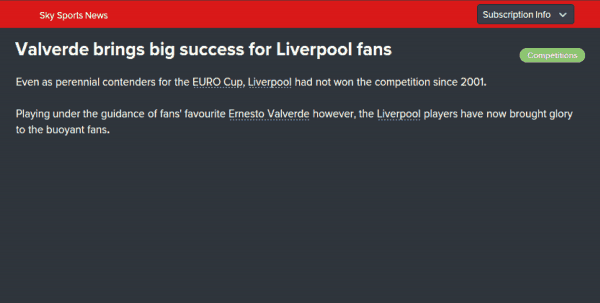 As Henderson lifted the trophy and the Liverpool manager plotted more success in 2019/20, Klopp sat back on his expensive leather sofa in Dortmund and contemplated: "That could have been me."
Stray Observations:
Coutinho became one of the world's best players, and a star for Brazil
Ings eventually left Bournemouth for Everton, defying laws of Merseyside rivalry
Can secured one La Liga title with Barcelona, before rejoining Bayern Munich
Ibe struggled to make a mark at City, before joining Stoke in 2017
Rodgers went from West Brom to Reading to Bournemouth, avoiding relegation by three points in 2018/19