Liverpool are inevitably being linked with a host of German players and it's clear to see why Jurgen Klopp would be right to target some of his compatriots.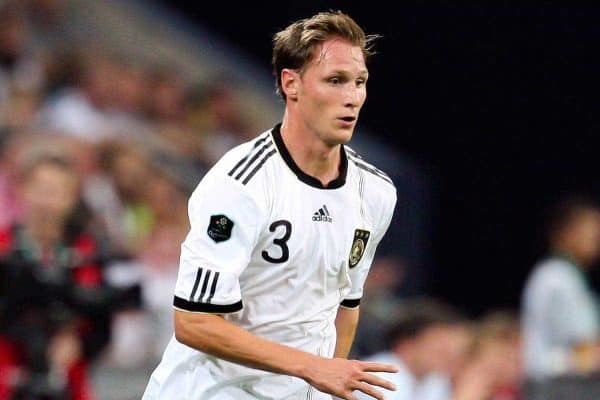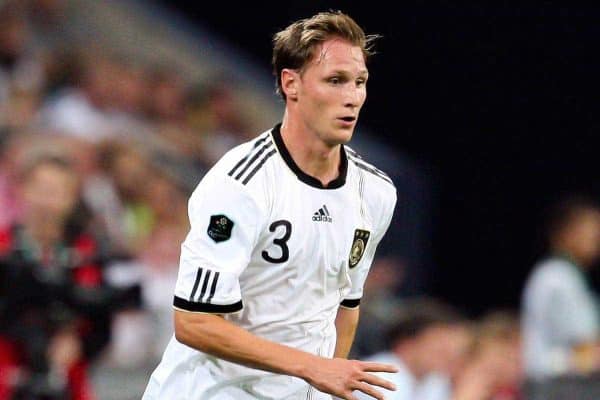 Anfield witnessed a French invasion under Gerard Houllier, a Spanish revolution under Rafa Benitez and an attempt to buy the best of British under Kenny Dalglish and Brendan Rodgers. Following Klopp's arrival last month the Reds are being linked with a host of German internationals and Bundesliga regulars.
Rodgers was often linked with Swansea players during his time in charge of the Reds, so being linked with Borussia Dortmund players is already a refreshing change at least.
There's certainly good value to be had in the German market, with some being more realistically attainable targets than others.
Unrealistic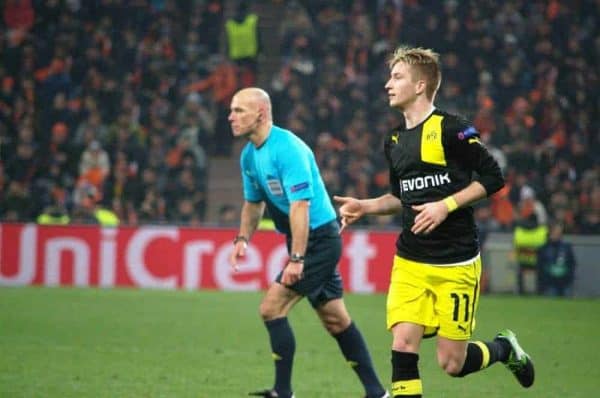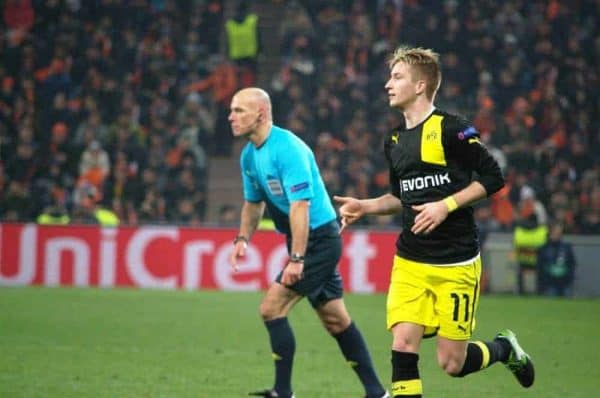 Marco Reus and Mats Hummels are two who have been tenuously linked to Merseyside at some point over the last few months, with Reus endlessly linked before Klopp even became manager.
As exciting as it would be to see these two world-class talents in a Liverpool shirt, at the moment it is simply not realistic.
Reus is one of the most sought after attacking players in Europe, and should he leave Dortmund, it would likely be for someone like Bayern Munich or Real Madrid.
The 26-year-old would no doubt demand high wages and expect to be playing Champions League football; something Liverpool cannot guarantee – yet.
Hummels is in a similar boat to his club and international teammate, among the best in Europe in his position.
As difficult as it may sometimes be to admit it, there are other now more successful, richer English clubs that Hummels would be more attracted to joining than Liverpool, regardless of the Klopp factor.
The 27-year-old is a global name, and barring Klopp working a miracle, his future almost certainly lies somewhere other than Anfield.
Realistic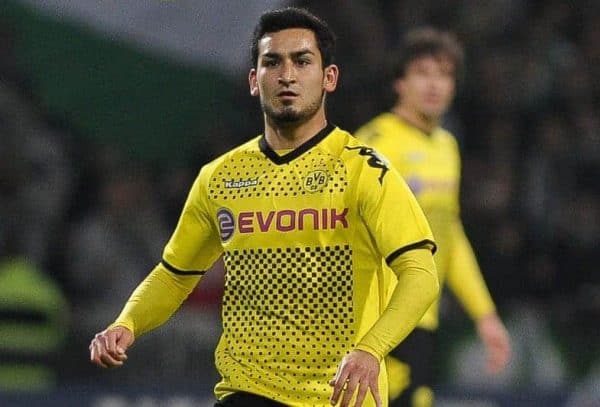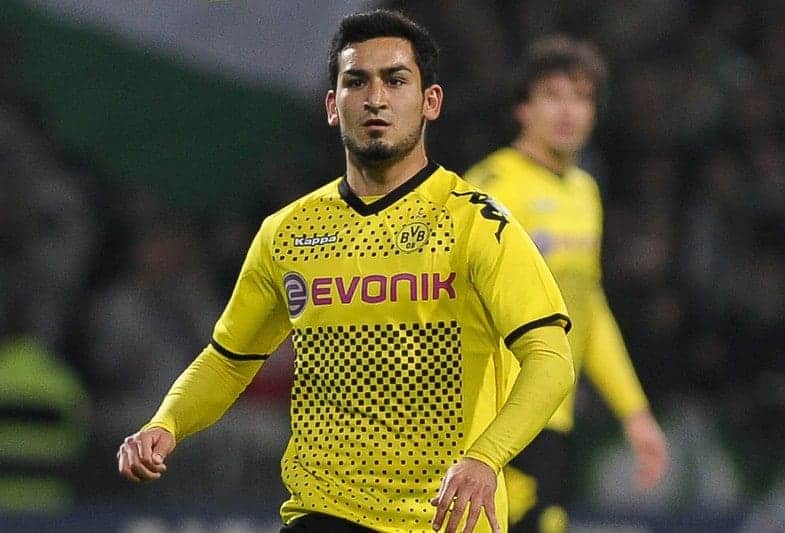 Perhaps the most exciting potential signing, and someone who Liverpool will genuinely feel attainable, is Ilkay Gundogan.
The Dortmund midfielder is a supreme talent whose career has been given a new lease of life after serious injury problems, and his playmaking box-to-box style is exactly what Liverpool are crying out for.
It would be a real coup if Klopp managed to sign the 25-year-old, but unlike Reus and Hummels, it doesn't feel impossible. Klopp's relationship was also particularly strong with the Germany international.
Leroy Sane is another who is being strongly linked for a January move to the Reds.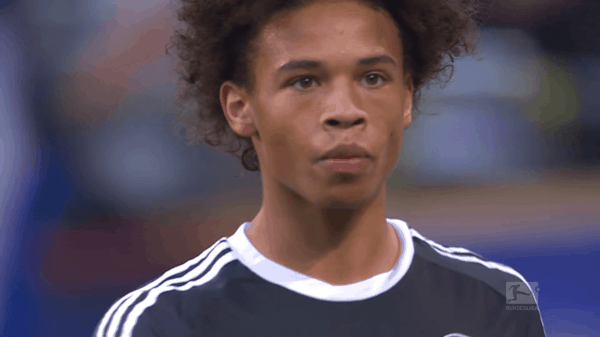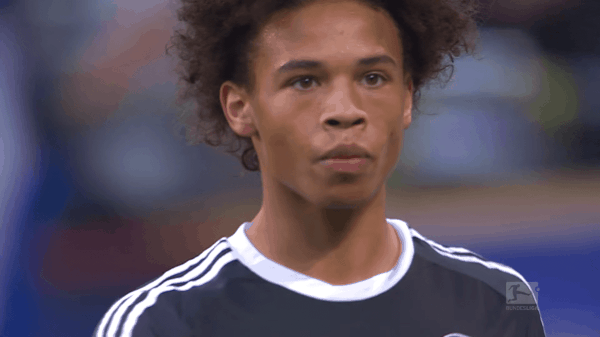 The 19-year-old is widely recognised as one of Germany's most exciting young players, and his pace and trickery in wide areas is something only Jordon Ibe can offer in Liverpool's current squad.
FC Koln goalkeeper Timo Horn and and Schalke centre-back Benedikt Howedes are two more potentially shrewd buys.
Liverpool's back-line remains a constant issue, and acquiring the signatures of Horn and Howedes would add some much-needed quality there. They would represent definite upgrades on Simon Mignolet and Martin Skrtel.
The German mentality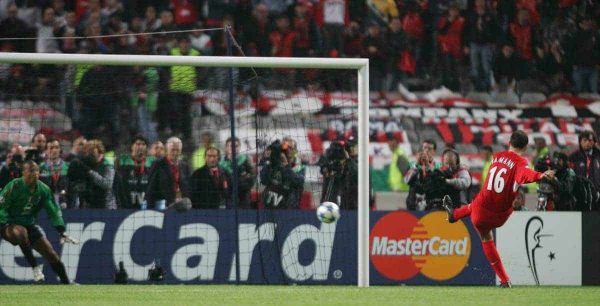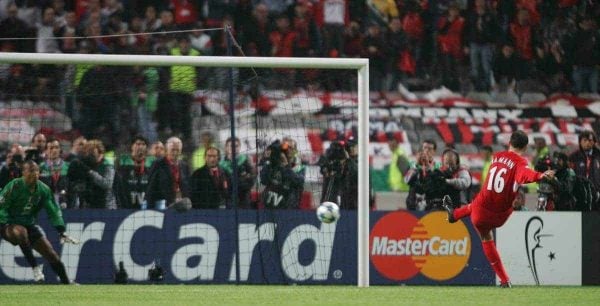 Germany are arguably the most fashionable nationality of player to sign these days, with the national team's 2014 World Cup triumph a big reason for this. By appointing Klopp, Liverpool have given themselves an edge in the transfer market.
German football is in a great place right now – gone are the days of dour German players winning matches by being ruthlessly businesslike. The reason the current crop are such a force in the modern game is because they have the right blend of flair and efficiency.
The likes of Reus, Hummels, Toni Kroos and Thomas Muller may be world-class talents, but they also have steely sides to their game.
Didi Hamann and Markus Babbel both showed what German players can bring to the English game when they represented Liverpool in the late 1990s and early 2000s.
Both were integral parts of Gerard Houllier's treble-winning side, and their experience, belief and consistency were priceless. The hope is that Emre Can will become similar as he matures with age.
This German mentality and dependability is exactly what Liverpool lack in the current squad.
Conclusion

It's plain to see that Liverpool need reinforcements in the next couple of transfer windows and they are in a charmed position in terms of having Klopp at the helm.
The fact that he should be able to entice some top German players into joining the Reds is a mouth-watering prospect for any fan.
While recruiting the likes of Reus and Hummels seems unrealistic – signing either of them would be an incredibly welcome surprise – Liverpool have a good chance of signing top talents like Gundogan, Sane and Howedes.
That old-school German efficiency and belief is something Liverpool's young, naive squad is desperately lacking, and there would be the added bonus of this new-found German flair thrown in.
There is still a smattering of wonderful Spanish, Brazilian and French players around the world, among many others, but no nation has the blend of professionalism and talent that the Germans possess currently.
Benitez's Spanish-filled Liverpool side were very exciting, but Klopp could usurp his predecessor if he brings in several of his compatriots.
[interaction id="564af4b53eaa7f143428fe7d"]