Rejecting the perceptions of Liverpool's transfer committee, CEO Ian Ayre has stressed Jurgen Klopp's control over incomings and outgoings.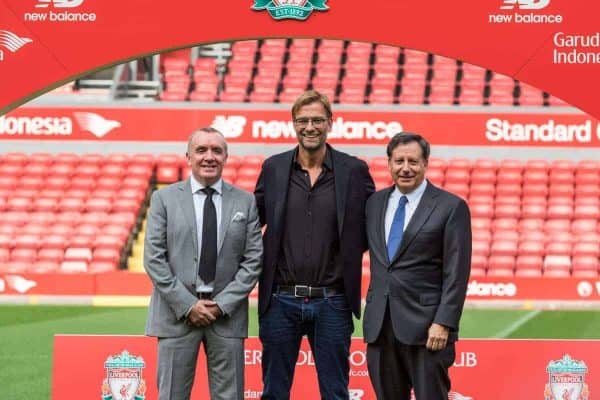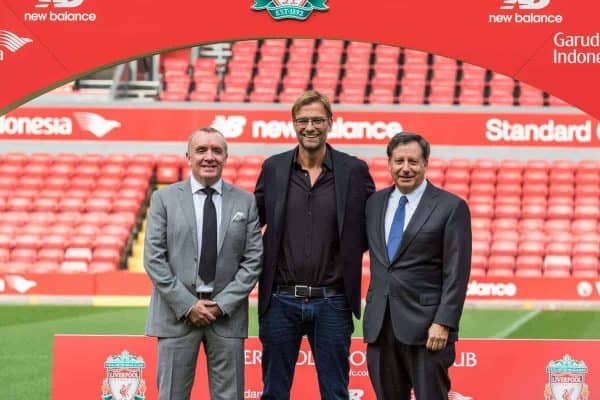 Ayre, speaking at the Web Summit in Dublin this week, said that Klopp "has the final say" on all Liverpool transfers – a policy that continues from Brendan Rodgers' reign.
"There's only one person that has the final say over what players [we sign] at Liverpool Football Club and that's Jurgen Klopp right now," he insisted.
"That's always been the case for as long as I've been here."
Ayre joined the club in 2007, appointed by former owners Tom Hicks and George Gillett as commercial director, before being renamed as managing director and then CEO under Fenway Sports Group.
This confirms that, as Ayre explained, this collegiate approach is not as groundbreaking as many perceived upon Rodgers' arrival at the club.
As Ayre continued to explain, this is a forward-thinking, modern approach to recruitment.
"The point that has been made about the committee, and I don't think we did anything any different to most football clubs, is that the manager will say we are looking for somebody in this position and a bunch of people – a mix of traditional scouts and more recently analytical and digital-based information – bring all of that together as was always the case," he said.
"Then we look at two, three, four players, the best players for that position, show them to the manager and the manager can go watch or have the scouts go watch those players and narrow it down.
"At that point I'll become more involved and start talking to clubs, agents, players on a negotiations basis and then the manager will choose."

The transfer committee approach was regularly criticised throughout Rodgers' time at the club, with a lack of accountability the key issue.
However, with Ayre's revelation, it can now be assumed that Klopp will be firmly stamping his authority of the Liverpool squad – though the German is unlikely to make major moves in the transfer market at this early stage.
"I can't believe that England is so impatient! It is much more difficult," he told the Telegraph's Matt Law on Sunday.
"I have been here three weeks. Everyone tells me 'you want to buy this player, this player, this player'.
"But development is to work with the players you have.
"It's like if you have a problem with your wife, you don't want to change every day!
"That is the thing, you just work and work and get better. You don't think about the summer of 2016. I don't know what will be there.
"We have to try and work, and get closer and see what we can achieve."
This is unlikely to stop Liverpool being linked with a host of players ahead of the January transfer window, with the likes of Ruben Neves, Benedikt Howedes and Nevan Subotic already rumoured targets.
[interaction id="56366419afdd55437c06db2c"]