Returning to Merseyside this winter with a view to training with the Liverpool squad, Steven Gerrard should not be offered for a playing role, writes Jack Lusby.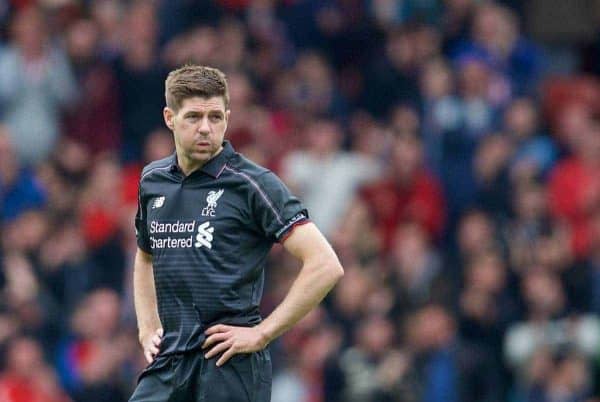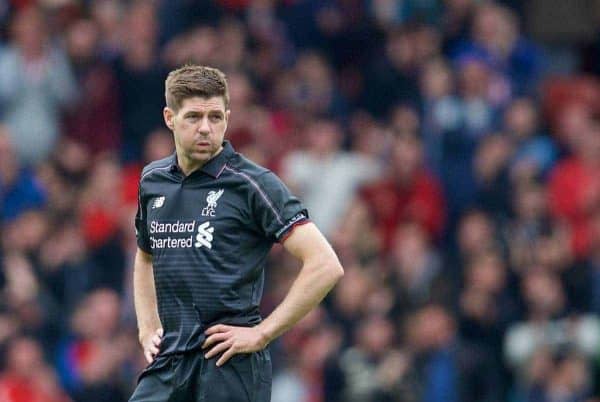 With LA Galaxy exiting at the first stage of the MLS Cup Playoffs at the end of October, Gerrard's inaugural season in North America's flagship league came to a disappointing conclusion.
The 35-year-old returns to Merseyside this week and this could include a return to Melwood.
However, following suggestions that Gerrard had been in contact with Jurgen Klopp regarding a reunion with his old side for off-season training, Liverpool must not be seduced by history.
With this being mooted as an option, Gerrard should not return to the club in a playing role.
MLS Culture Shock

"Going on the road, playing on turf, playing at altitude, playing in humidity, those are the hurdles that I've had to face over the last three months that I wasn't aware of," Gerrard said following the close of the 2015 MLS campaign.
"Every away game has a different challenge."
Though the midfielder ended on a enthusiastic note, entrenched in his description of life as a Galaxy player was a frustration that he seemingly did not expect.
The quality of MLS is, undoubtedly, lower than that of the Premier League, but it would be remiss to suggest that the fitness, commitment and determination required to combat its many rigours are any lower than in the English top flight.
Gerrard played 14 games for the Galaxy in 2015, scoring two goals and assisting on a further three, with his communication breakdown with goalkeeper Donovan Ricketts contributing to the side's playoff failure against Seattle Sounders.
This was not the Gerrard that Galaxy supporters expected. "If he does leave LA Galaxy, Gerrard won't go down as one of the worst MLS DPs, but he sure as hell won't go down as one of the best," commented one, undermining the notion that Gerrard was the biggest star yet to join MLS.
Gerrard reportedly covered 21,999 miles in his first season with the Galaxy, as well as ill-judged trips to London to serve as a pundit for BT Sport, highlighting why a return to Merseyside could be an attractive proposition.
Gerrard Under Klopp

Though the prospect of one of Liverpool's greatest-ever players teaming up with a potentially great Liverpool manager is one that will intoxicate the most hopeful of supporters, Gerrard the player and Klopp the manager represent a poor match.
Klopp demands full-throttle football: closing opponents down quickly and efficiently, and punishing them with overwhelming counter-attacking moves.
In its essence, this is what Gerrard's last Liverpool manager attempted to implement, with Brendan Rodgers initially embracing a high-intensity pressing system.
However, it can be argued that Rodgers sacrificed this to shoehorn an ageing Gerrard into his side.
In Liverpool's title-challenging 2013/14 season, Gerrard was deployed as deep-lying playmaker—and it worked exceptionally, with the midfielder servicing Luis Suarez and Daniel Sturridge with long passes to prompt quick attacking moves.
But to counter this, Gerrard's role at the base of midfield saw Liverpool exploited in terms of defence, and this issue was magnified in 2014/15.
With this being his final season in the Premier League, Gerrard's drop in quality was alarming.

In the first half of the campaign, Rodgers persevered with Gerrard as his deep-lying midfielder, before vulnerable displays against the likes of Crystal Palace, Aston Villa and West Ham United ensured this was a short-term measure.
To improve Liverpool's form, Lucas Leiva was restored to a defensive-midfield role, with Gerrard performing sporadically as a No. 10.
Once more, however, Gerrard's lack of mobility cost Liverpool.
Rodgers' issue was managing Gerrard's ego, with the captain looking for a regular starting role that could not be justified—prompting his move to LA.
Fitting Gerrard into Klopp's relentlessly mobile Liverpool midfield is near impossible, while the acquisition of the exponentially more suitable Roberto Firmino this summer voids any prospect of an attacking role.
Klopp will cherish his passion, but not his quality on the field, and this is why plotting a more productive winter at Melwood would be preferable.
A Productive Winter

Rather than abandon his MLS career at the first time of asking, Gerrard should utilise this well-placed winter break to ensure he is in the best position possible to finally win a title in what will likely be his last season as a professional.
Returning to the familiar surroundings of Melwood, Gerrard should make use of the Reds' facilities to improve and manage his fitness.
Heading into the new MLS campaign off the back of a winter's preparation should see Gerrard in a better position to combat its demanding schedule than following a gruelling Premier League season.
His return to Merseyside can still benefit Liverpool, of course.
With Jordan Henderson, Danny Ings, Joe Gomez, Jon Flanagan, Jordan Rossiter and Daniel Sturridge all occupying the Melwood treatment room at present, Gerrard's company could provide the injury-stricken group with the motivation to return as key players under Klopp.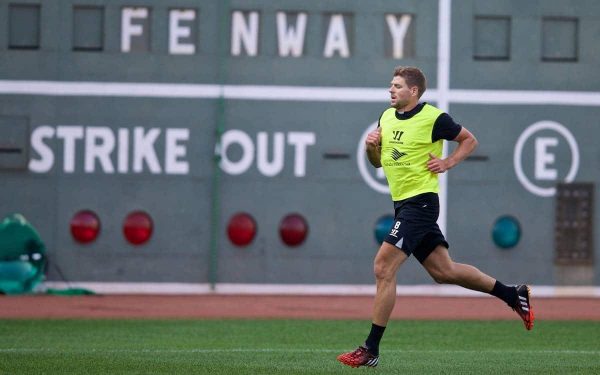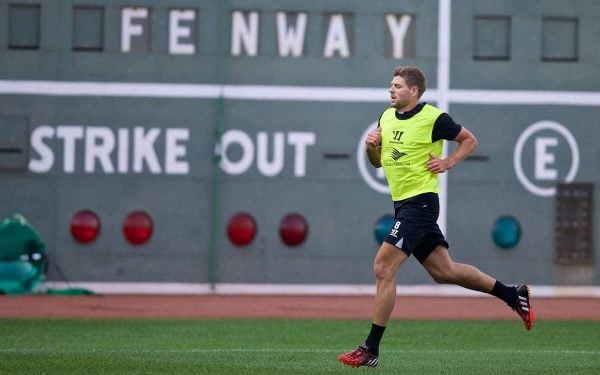 Furthermore, his presence alongside Liverpool's academy stars, particularly first-team hopefuls Cameron Brannagan, Pedro Chirivella, Connor Randall and Jerome Sinclair, could be invaluable.
This could precede the coaching role that has long been speculated, with Gerrard currently working towards his UEFA B licence.
The ideal scenario would be for Gerrard to inject some positivity alongside Klopp and his backroom staff, serving as an example of the determination needed to succeed.
But, as proven in his dismal final season at Anfield, this should not be on the field of play.
Gerrard returning in a playing role would merely distract Liverpool from the progress being made under Klopp.
[interaction id="5639f73958d1f96a2cd6353e"]