Jurgen Klopp looks to be building a strong core of players in his favoured 4-2-3-1 formation, as Liverpool's 1-0 win away to Sunderland showed.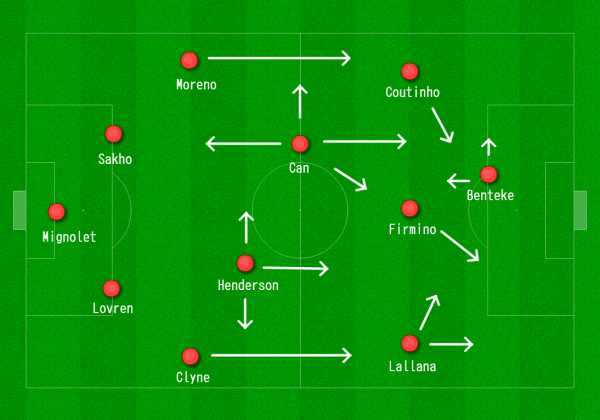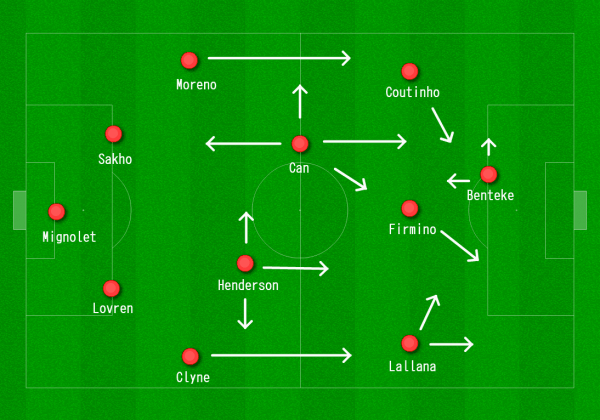 Sunderland 0-1 Liverpool
Premier League – Stadium of Light – Wednesday 30th December 2015
Goals: Benteke 46′
During his time at Borussia Dortmund, Klopp typically fielded a variation on a 4-2-3-1, with a solid central basis of two well-tuned centre-backs, namely Neven Subotic and Mats Hummels, working in tandem with a strong two-man midfield.
Now that his new captain has returned from injury, the 48-year-old looks set to implement this at Liverpool.
His side's last two victories, at home to Leicester and away to Sunderland, proved this.
Praising the work of Jordan Henderson and Emre Can as his No. 8 and No. 6 in his pre-match press conference, it was clear that Klopp had looked to build on their strong partnership when he lined his side up at the Stadium of Light.
Henderson and Can look to be developing a mutual understanding in midfield—when to push forward, when to drop back, when to slow down the tempo—but their roles switched on Wednesday night.
Where Henderson took the attacking impetus against Leicester, Can grabbed the reins in this win over the Black Cats.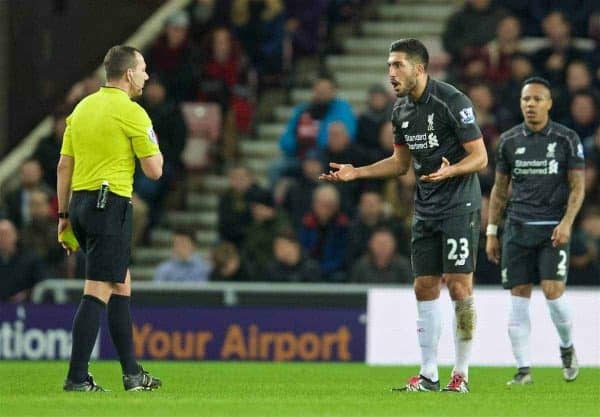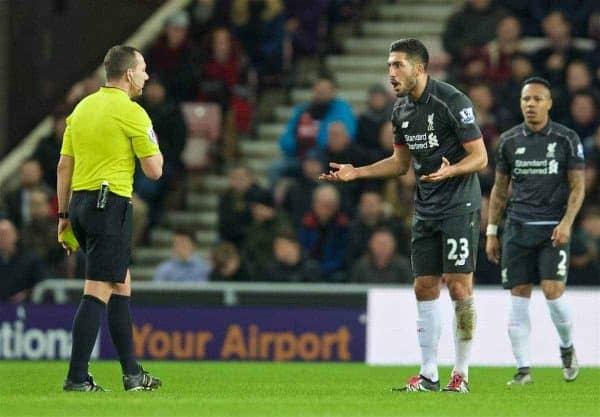 Can, a world-class central midfielder in the making, dominated from start to finish, belying the preposterous misconception that he is lethargic and lacks cutting edge.
Both Henderson and Can were in top form against Sunderland, but with the former withdrawn with a foot injury on the hour mark, Lucas Leiva took his place.
The Brazilian's introduction saw Liverpool operate with a similar structure, with Can remaining in his all-round role.
Adding Lucas to the midfield provided added protection to centre-back pair Dejan Lovren and Mamadou Sakho, though they hardly required it.
This staunch, four-man core gave Liverpool the onus to push on in attack.
The intelligent runs of Roberto Firmino and the improving centre-forward play of Christian Benteke gave Liverpool the win, but a second clean sheet in a row should be lauded.