We take a look at how the 4-4-2 formation might work for Jurgen Klopp's Reds.

Klopp has utilised a number of systems during his short time in charge at Liverpool.
Despite the 4-2-3-1 and 4-3-3 formations forming the nucleus of his tactical mind, Klopp has adapted these to suit the demands of particular fixtures, with the fluid front-three approach against both Chelsea and Manchester City perhaps proving the most effective.
But elsewhere in the Premier League, a more orthodox setup is beginning to enjoy something of a renaissance: the good old-fashioned 4-4-2.
Lining his side up against Watford at Vicarage Road on Sunday, Quique Sanchez Flores' 4-4-2 system could give Klopp food for thought.
But would this en vogue formation work for Klopp's Liverpool?
A Tactical Renaissance

"The big player up front, not necessarily the best goalscorer in the world but a physical presence, so you can have numbers in midfield and runners off him. That's where the game's got to," Jamie Carragher explained on Monday Night Football at the beginning of December.
Carragher was discussing the changing role of the centre-forward in modern football, using the rise of former Chelsea target man Didier Drogba and Everton's Romelu Lukaku as key examples.
In many ways Carragher is correct, with Liverpool's use of one striker under Klopp serving as evidence of this.
But the notion that 4-4-2 is an archaic system, to be scrutinised and picked apart by progressive tactical minds, is an oversight.
The success of Watford this season attests to that.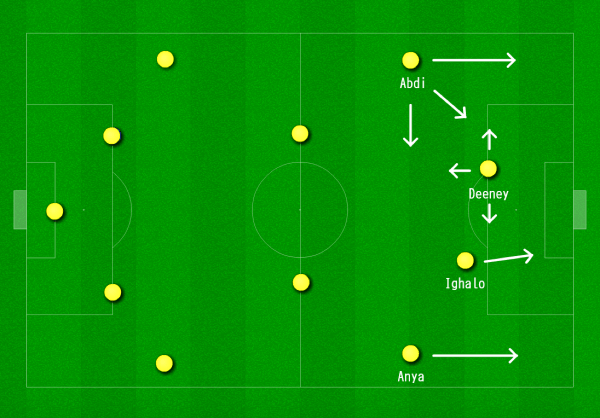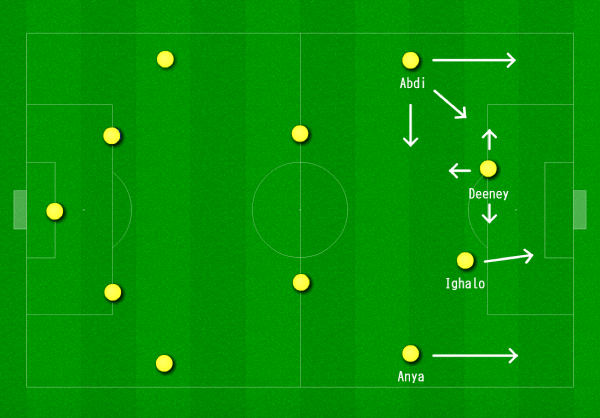 Flores has built his side around the dovetailing attacking styles of Odion Ighalo and Troy Deeney, almost exclusively utilised in a 4-4-2 formation.
For the Hornets, Ighalo serves as the nippy, incisive poacher, and his 10 goals in 16 league games heading into Sunday's clash are proof of his efficiency in this role, but the role of Deeney as bullish, hardworking target man is equally important.
Ighalo and Deeney are serviced by an ever-changing duo on the flanks, with Flores rotating his wide options—chiefly Almeni Abdi, Ikechi Anya and Jurado—to suit the situation at hand.
Their interchanging roles have proven a considerable success this season, with Watford sitting in seventh ahead of the weekend's fixtures.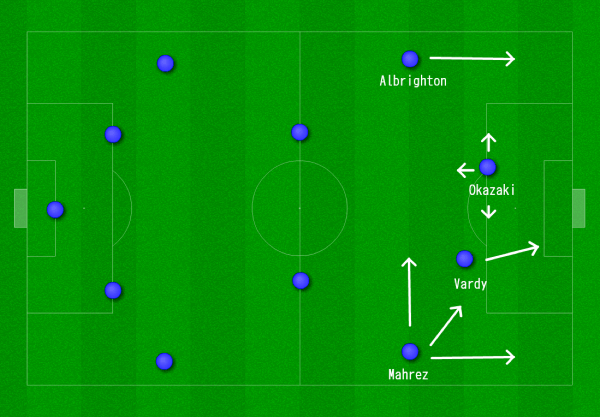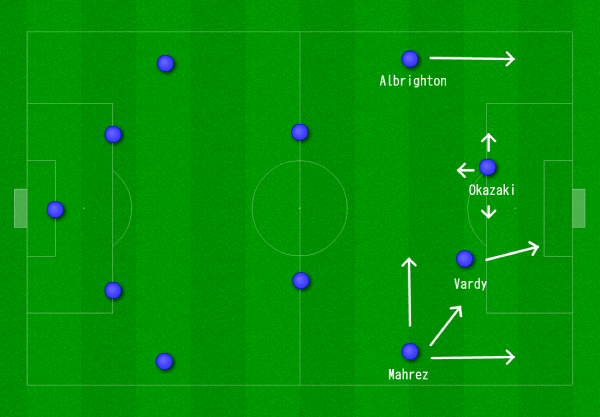 But the achievements of league leaders Leicester City are even more commendable, and manager Claudio Ranieri has experienced similar success with his own 4-4-2.
The pacy, free-scoring Jamie Vardy and the selfless Shinji Okazaki represent one of the Premier League's most formidable attacking tandems, and have scored 17 league goals between them in 2015/16.
Much like Watford, however, the importance of Ranieri's wingers must not be undersold.
Riyah Mahrez is arguably the most in-form player in the Premier League at this stage, and has scored 11 goals and assisting on a further seven in just 15 league outings so far this campaign, with his free-roaming role on the right flank complemented perfectly by the more straightforward Marc Albrighton.
This variety of service from the flanks, along with an added presence in the penalty area, has taken teams by surprise this season.
But this is, of course, not limited to these Premier League underdogs, with the likes of Atletico Madrid and Manchester City both seeing the benefits of the 4-4-2 in recent seasons.
Klopp even utilised a mutated form of a 4-4-2 in Dortmund's Champions League final clash with Bayern Munich in 2013, with Kevin Grosskreutz and Jakub Blaszczykowski ploughing the flanks while Marco Reus pushed forward to support Robert Lewandowski in attack.
This showed one way in which Klopp could adopt the 4-4-2 at Liverpool.
Option #1: The Big Man, Little Man Partnership

Klopp seems determined to get the best out of Christian Benteke, and develop a player worth that inflated £32.5 million transfer fee.
But in the German's 4-2-3-1 and 4-3-3 systems so far, the Belgian has struggled to produce an extended run of strong performances, with last weekend's 2-2 draw with West Bromwich Albion one of his most deflating displays so far.
As Klopp told reporters on Friday afternoon, this is largely due to Benteke's tendency to remain static when the Liverpool attack is pushing forward.
"The situation is if as a striker you feel not confident in the game because you don't get enough crosses, you have to move more," he said.
"You have to feel first that it doesn't work like this."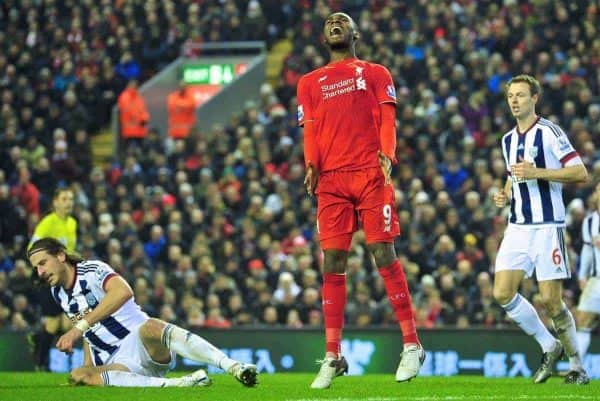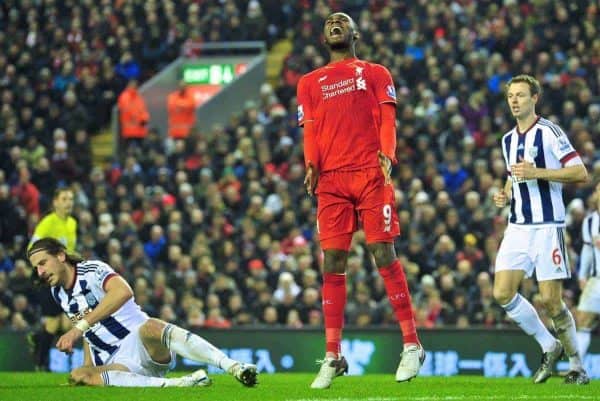 But Liverpool's approach against the Baggies, with long balls regularly lofted up to an isolated Benteke, underlined the need for Klopp himself to recognise that it doesn't work like this.
Benteke won six aerial duels against West Brom, more than any other player, but the lack of bodies around him ensured that these were wasted.
For Liverpool to benefit from Benteke's physical and aerial prowess, he must be provided support in attack.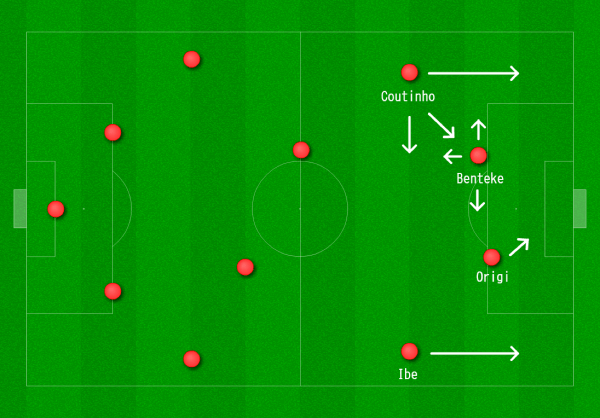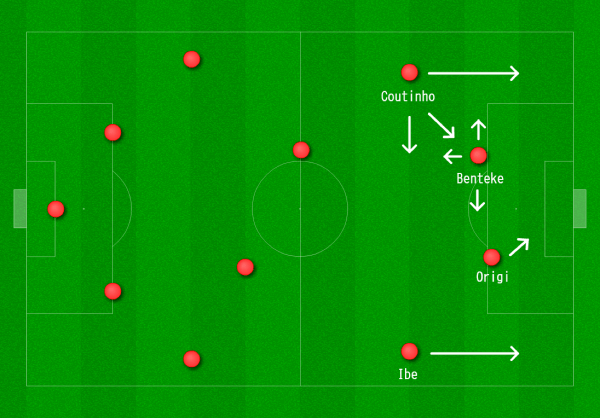 In a 4-4-2, this is certainly possible, and Klopp could look to make Benteke his Deeney to Divock Origi's Ighalo for example—or, more fittingly, his Emile Heskey to Origi's Michael Owen.
Origi's pace, drive and dynamic movement could make him the ideal partner for Benteke in this system, while Roberto Firmino offers a similar option.
But if this is not the way Klopp wishes to play—and it shouldn't be for every game—a more progressive option for the 4-4-2 is available.
Option #2: The Fast-Paced Diamond

One of the best attacking performances of Klopp's Liverpool reign to date was the 6-1 win away to Southampton in the League Cup, and for that clash the former Dortmund man experimented with his lineup.
"A new system," he explained after the win, "the diamond with these two strikers."
Is it coincidence that Liverpool's strongest attacking output came when Liverpool were deployed in a 4-4-2 formation?
Against Southampton, the Reds excelled on their return to the diamond, with Adam Lallana growing into the No. 10 role behind the fast-paced duo of Origi and Daniel Sturridge, and they overwhelmed their flailing opposition.
Quite why Klopp is yet to revisit this system is unclear—though Sturridge's injuries may have contributed.
It is replicable without the No. 15, however.

Klopp should be building his attack around the blossoming relationship between Firmino and Philippe Coutinho, and the diamond could be the perfect way to continue this.
Deploying the pair in attack along with Origi would allow Klopp a similar attacking fluency to that win at St. Mary's, while also representing a setup much like the wins away to Chelsea and City—albeit in those victories Firmino took the central role.
This would allow Liverpool to continue the overwhelm defences with their pace and attacking movement, but puts more emphasis on the strike partnership.
The age of the 4-4-2 is far from over, and as Klopp witnesses Flores' successful system in motion on Sunday, he could take tips and build his side around a similar format in the future.