Liverpool striker Divock Origi believes his persistence and hard work is starting to pay off after finally getting off the mark for the club.
The 20-year-old scored the Reds' first hat-trick since Luis Suarez in March 2014 as Southampton were swept aside 6-1 on their way to setting up a Capital One Cup semi-final encounter against Stoke.
With the return to fitness of Christian Benteke and Daniel Sturridge, Origi has fallen further down the pecking order – at one point he was the team's only fit striker – and prior to last night had played just four minutes in the last month.
That competition is helping the youngster, who knows he still has plenty to learn from his more experienced team-mates.
"I've worked so hard to be here and I'm glad I could show my qualities," he told liverpoolfc.com.
"We were very confident in our finishing and it ended well. We all want to fight for Liverpool and fight for the team.
"We have a strong team and everyone has confidence, the young guys that came in, the experienced guys, and we just have to continue like this."
Origi benefited from a pep-talk from Jurgen Klopp before the game but despite the Belgian showing glimpses of why Liverpool paid Lille B£10million two summers ago the manager has cautioned against too much expectation.
"He has to be patient and to work. He's still young though and he has to learn," said the German.
Liverpool have won seven of their last eight matches and Klopp's effect in revitalising the same group of players who appeared to have stagnated under predecessor Brendan Rodgers has generated some serious momentum.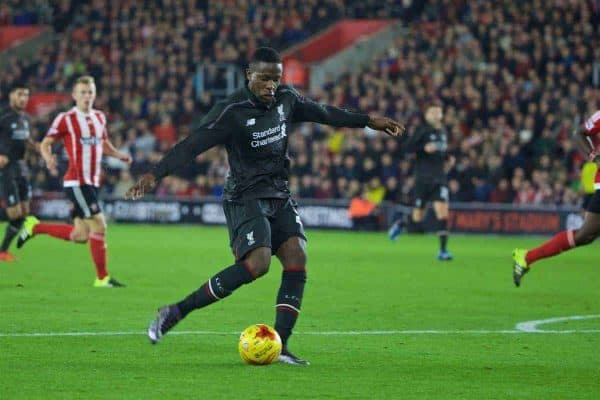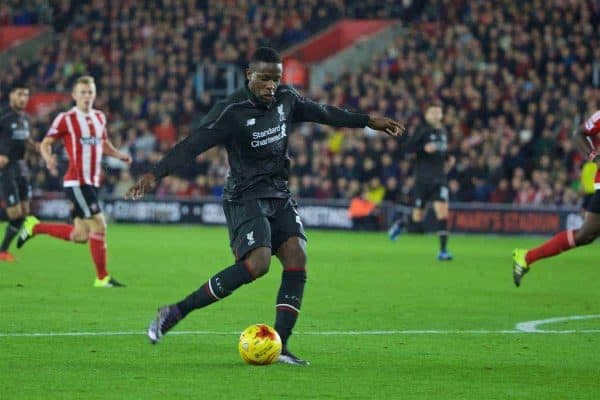 Former Reds defender Mark Lawrenson said the German's personality has been key to the turnaround.
"He's starting to get results straight away and he hasn't really had a massive effect in terms of bringing players in or leaving players out yet," he said.
"He's gone in and said 'Everyone's got a chance of playing. It doesn't matter if you didn't play before, if you were brilliant, you all start from page one and let's see how we go'.
"When you are in the room with him, there's something and you think 'Yeah, definitely'. Even with me, an old buffer at 50-odd, I'd want to play for him!"
:: Mark Lawrenson is an ambassador for Prostate Cancer UK, the Official Charity Partner of The Football League. They will stage the Football to Amsterdam cycle challenge from June 3-5. For more information about the ride, visit prostatecanceruk.org/amsterdam, contact the cycling team by calling 0203 310 7034 or emailing [email protected]