With the evolution of the striker the hot topic on Monday Night Football, the successes and failures of Liverpool's forwards are clear.
The #MNF team discuss how the role of strikers has changed. Two up front are a rarity now in the Premier League. SS1 https://t.co/T76cTSvMNS

— Sky Sports MNF (@SkySportsMNF) December 7, 2015
The departure of Gary Neville from Sky Sports' flagship tactics panel on Monday Night Football was a bitter blow to football fans everywhere, but the new Valencia manager's absence provided Jamie Carragher with the welcome presence another former Liverpool player.
The introduction of Craig Bellamy, filling in alongside Carragher for the night, prompted an in-depth discussion of the evolution of the striker.
With the pair highlighting Liverpool's forward options as a key example of this, Bellamy made a series of nuanced criticisms of the changing role that mirrored the tribulations of the likes of Daniel Sturridge and Christian Benteke.
This discussion gave an interesting insight into how Liverpool could look to operate in the future.
The Demise of the Poacher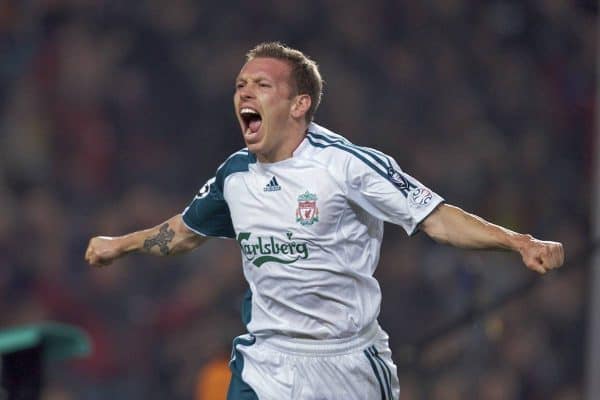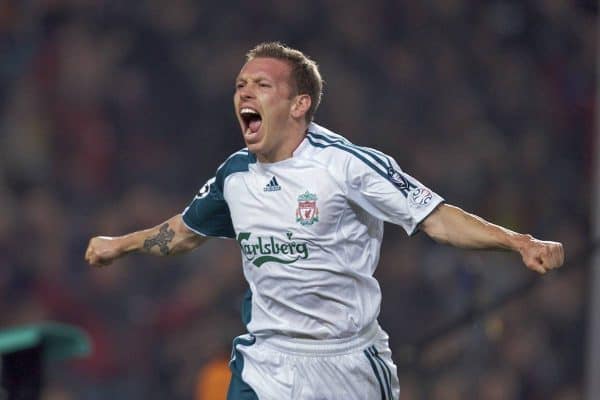 Discussing his own career, as a lithe, pacy forward, and that of current Premier League top scorer Jamie Vardy, Bellamy suggested that the time of the poacher-type striker is coming to an end.
"When I was at Liverpool, away from home it wasn't too much of a problem for me. But at home, I found it a different game," he explained.
"Teams would come to Anfield and sit back. Rafa Benitez always wanted me on the last man, trying to create space, always looking to go in behind but at different times, especially at home, there wasn't space. I'd sometimes only get space if I went wide.
"If Jamie Vardy did go to a top club, I feel he'd get the same problems."
This is a situation that has affected or is currently affecting three of Liverpool's centre-forward options: Sturridge, Danny Ings and Divock Origi.
Sturridge spent much of his formative years with Manchester City and Chelsea operating in a wide role, while Ings and Origi have both been forced to deputise on the flanks during their time at Liverpool.

This trio share one key attribute in their defence-stretching pace, but as Bellamy suggests, the deep-sitting defences employed by opposition sides at Anfield stifle their ability to find space in behind; Origi's struggle in October's 1-1 draw at home to Southampton highlighted this.
But, as Bellamy went on the suggest, pace is imperative in the modern game.
However, it is the way in which this is paired with an all-round technical ability and intelligent movement that sets a redundant striker out from a hugely effective one.
Sturridge is bordering on world class, capable of terrorising defences when leading the line, and Bellamy will no doubt attest that Origi and Ings should both look to the England international as their inspiration.
Intriguingly, however, Origi's most effective performance for Liverpool so far came in the 6-1 win away to Southampton in the League Cup, working alongside Sturridge in a two-man attack.
This jars with Bellamy and Carragher's ensuing overview of the rise of the lone striker.
The Lone Striker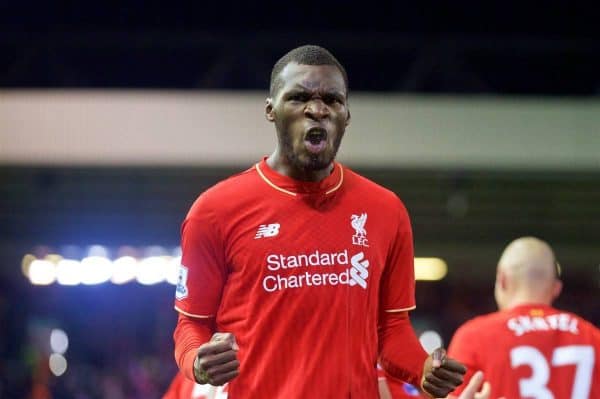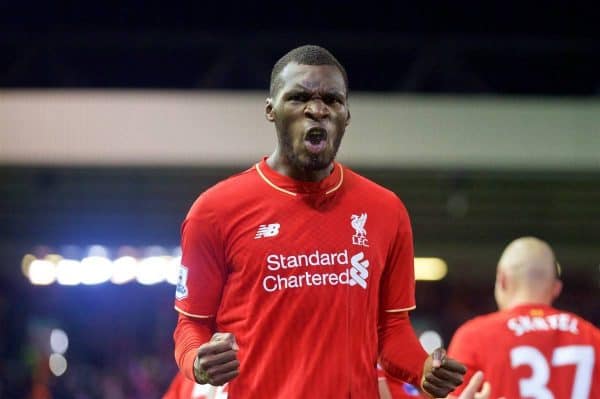 When Carragher implored Bellamy to explain when he was forced to change his game from centre-forward to a wider role, the Welshman was emphatic in his response.
"2005. When Jose Mourinho and Didier Drogba came in," he said.
"It changed the game. He went 4-3-3 with a big, strong target man. Even my manager at the time said to me, 'to be a modern day striker, you have to be 6'3″, 6'4″, strong…' Everything I wasn't!"
Perhaps conveniently ignoring the success of both Liverpool and Manchester City with two-striker systems in recent seasons, Bellamy and Carragher detailed how the majority of Premier League sides had followed Mourinho's lead in favouring a lone-striker setup.
"The big player up front, not necessarily the best goalscorer in the world but a physical presence, so you can have numbers in midfield and runners off him," Carragher explained, "that's where the game's got to.
But using Liverpool as an example of this is flawed, as their troubles when employing a target man over the past five years highlights.
Both Andy Carroll and Christian Benteke have struggled to adapt to the fast-paced, attack-minded football expected on Merseyside, while the more nimble Sturridge and his former strike partner Luis Suarez have prevailed.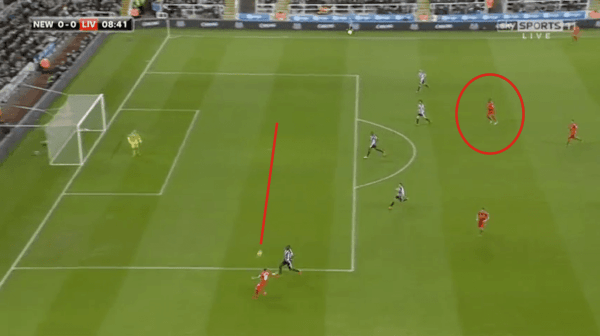 Benteke's dismal performance away to Newcastle United saw the Belgian jarring with Jurgen Klopp's attacking system to a worrying degree.
The 25-year-old made just two touches in the Magpies' penalty area at St. James' Park, one of which saw him blast an effort over the bar from three yards out.
There was a distinct lack of incision from Benteke, who dropped deep when he wasn't required to and failed to lead the line with any efficiency as a result—his instincts are far from that of the predatory Drogba.
Bellamy continued to suggest that Liverpool should look to shoehorn both Sturridge and Benteke into one formation when both are fully fit.
But with Klopp favouring a single-striker system in all but one of his games in charge at Liverpool to date, and for much of his career in charge of Borussia Dortmund, will that change in the long term?
The Perfect Modern Centre-Forward

Prefacing Everton's 1-1 draw at home to Crystal Palace, Bellamy and Carragher's discussion led seamlessly on to the former's vision of the "perfect modern-day centre-forward," Romelu Lukaku.
In netting his 50th goal in just 100 appearances for the Toffees on Monday night, Lukaku capped a performance of sheer quality—in which he could have scored a hat-trick, having hit the woodwork twice—and showcased the attributes of a hugely effective modern striker.
Lukaku is bullish, physical and adept at holding up the ball, similar to that of Benteke.
But the former Chelsea man offers much more, with his technical quality, dribbling ability, pace, power and determination in leading the line providing a clear objective for Benteke.
Sturridge, Origi and Ings have more in common with Bellamy's vision of the perfect modern striker than Benteke.

The latter pair have the potential to develop into this all-round centre-forward, though naturally lacking the physicality of Lukaku, while Sturridge is proven to be capable of leading the line to devastating effect as a lone striker.
Klopp's system needs a striker to occupy space with both strength and agility, and requires this striker to remain on the front foot throughout.
At present, Benteke has failed to do so, his goals largely coming as isolated moments of brilliance.
To thrive at Liverpool and encapsulate Bellamy's vision of the perfect striker, Benteke must look to his compatriot, Lukaku, and his team-mate, Sturridge, and adapt his game; and he has the raw ability to succeed with this.
Neglect this, however, and Benteke could flounder, with Sturridge, Origi and Ings more than capable of taking his place.
[interaction id="5666d353b8db3ddc5ef24a0c"]