Ben Twelves explains why Jurgen Klopp must add overhauling Liverpool's failing goalkeeping department to his growing list of problems to address at Anfield.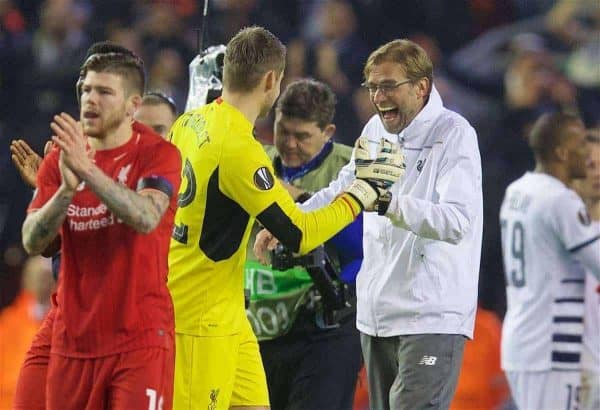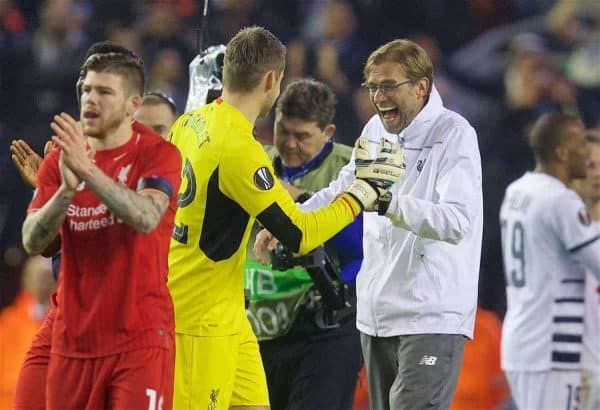 During his first two months in charge at Anfield, Klopp will undoubtedly have learned a whole host of lessons about his squad.
One of them will have been the severity of the dreadful goalkeeping situation he has inherited, something made even more prevalent after a poor showing from Adam Bogdan in the 3-0 loss to Watford as he deputised for the injured, but also struggling, Simon Mignolet.
With both options failing to inspire and the current lax approach proving nothing but costly, Klopp must make wholesale changes to the failing set up.
The Goalkeeping Department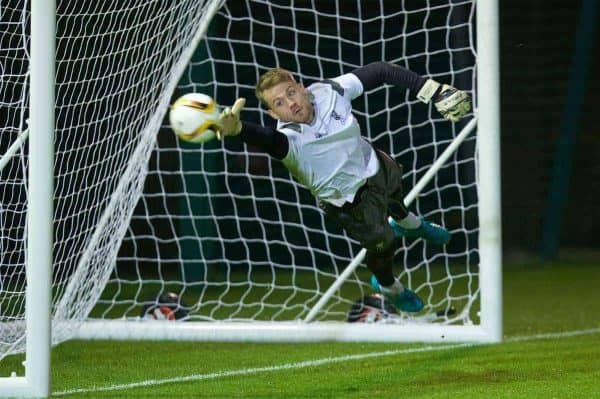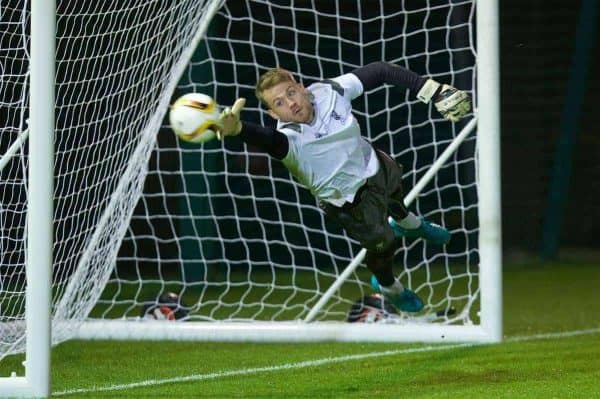 After years of proclaiming his desire to have two good stoppers at his disposal, Brendan Rodgers failed to leave even one before his Anfield exit.
Instead, the ex-Reds boss left Mignolet – who, while a good shot-stopper, has continually shown his inability to be a genuine top class 'keeper – and Bogdan, one of the most inadequate back-up 'keepers the club has had.
Aided by goalkeeper coach, John Achterberg – a former Tranmere Rovers stopper who is strangely the only surviving member of staff from Kenny Dalglish's reign in 2011 – the set-up is a complete failure.
The lowest % of shots on target saved in a Premier League season is 64% (Newcastle last term). Liverpool currently on 62%. #lfc

— Gracenote Live (@GracenoteLive) December 21, 2015
Achterberg who oversaw a huge decline in Pepe Reina, has failed to inspire any improvement in Mignolet during his time at Anfield, while Bogdan made elementary errors in Sunday's loss – serious questions over his employment must be asked.
The lack of quality throughout proves costly almost every game.
Mignolet is consistently erratic in his performances, and his unnerving of the defence contributes heavily to the lack of stability and loss of points Liverpool suffer.
News of his new deal has left Reds fans hoping it's an exercise to protect his value, rather than confirmation of Klopp's long-term plans.

The Belgian's understudy provides no competition for the No.1 shirt, inspiring little confidence that he can step up when required from the moment he walked through the doors at Melwood.
Though Bogdan helped the Reds avoid one of the most embarrassing nights in the club's history in the penalty shoot-out against Carlisle, fears were proven against Watford where in his first genuine test, he made a horror error and proved out of his depth.
Klopp paid the price – not for the first time – for the negligence of the previous regime, and he must change the system before it costs further.
Two Quality Options

Barcelona have once again set the benchmark, this time with their method and utilisation of their shot stoppers. It's an approach Klopp could strive to replicate.
Having not only one, but two options of quality in Claudio Bravo and Marc-Andre ter Stegen, the duo are rotated over the course of the season with each deployed as first choice depending on competition.
Bravo is traditionally the La Liga No.1 at the Nou Camp – the Chilean played 37 league games last season – with Ter Stegen donning the gloves in domestic cup competitions and on the European stage, playing a total of 21 games in 2014/15 himself.
It's a method that allows both options the chance for competitive match practice in important, pressure-filled fixtures, and of course enables each to be ready to step in if the other picks up an injury, as the German did in four La Liga games earlier this season.
The tactic also helps both build an understanding with the defensive unit, so should either play for a prolonged period, they have instant awareness and chemistry with teammates.
[interaction id="56788815e6e311024a327ff6″]
Klopp will find it difficult to recruit quality of Bravo and Ter Stegen's, but the Catalan club's system should be one he looks to implement, with the need to ensure of competition between 'keepers and to have two men of adequate class to pick.
Spurs have Hugo Lloris and Michel Vorm, Man United have David De Gea and Sergio Romero, Chelsea have Thibaut Courtois and Asmir Begovic, Man City have Joe Hart and Willy Caballero. All our top-four seeking rivals have better first-choice and better back-up options than us.
Changes

Calls have been rife for Klopp to sign a new keeper in January, but the reality is that that would be only the starting point of the work that needs to be done.
Both Mignolet and Bogdan have proven themselves to be below the level required and despite Klopp suggesting he is happy with the current options, the duo must be disposed of – along with Achterberg – when opportunity allows.
You need a special mentality to be a goalkeeper at a big club. Not sure Liverpool have that in either keeper. That's a horrible howler.

— Paul Tomkins (@paul_tomkins) December 20, 2015
It will of course take time to completely renovate personnel and method, but there are opportunities to help aid the process, including signing a new goalkeeper in January which must now be a priority for Klopp.
Add that to the possibility of allowing Danny Ward – who has impressed hugely at Aberdeen, earning international recognition as a result – to act as a developing No.2, improvements could be made quickly.
The shambolic situation with Liverpool and goalkeeping has proven costly for far too long.
Having paid the price so brutally, yet again, Klopp must move to address the failures of Liverpool's goalkeeping department at the first opportunity he can.