Jurgen Klopp will line up against a familiar foe on Sunday afternoon, having taken on Steve McClaren's Wolfsburg while in charge of Borussia Dortmund.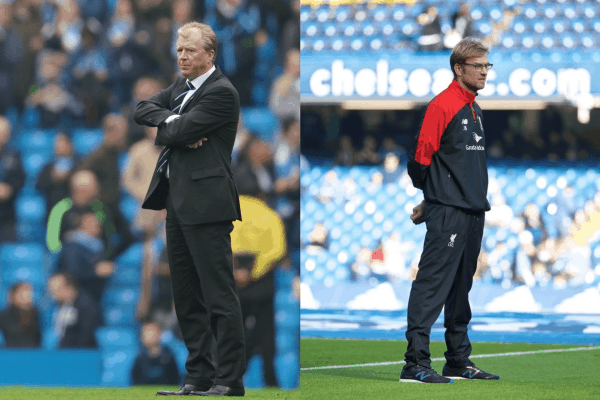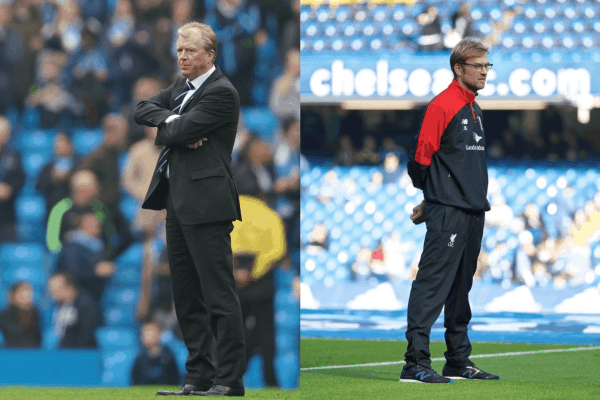 Klopp will be enjoying many firsts in his maiden campaign as Liverpool manager, but an away clash against a McClaren side is not one of them.
After joining the Reds in October after a seven-year spell with Borussia Dortmund, Klopp has looked to emulate his success in the Bundesliga with his new side.
As Liverpool travel to St. James' Park to take on McClaren's Newcastle United, he can take another step towards doing so.
If he is to manage this, he will have to overcome a familiar adversary once more.
McClaren vs. Klopp
McCLaren took over as Wolfsburg manager in the summer of 2010, after spending two seasons in charge of Eredivisie side FC Twente, restoring his tarnished reputation by securing the Dutch title in 2009/10.
An unprecedented move, this made McClaren the first English manager in charge of a club in the German top flight, and marked the Yorkshireman as a bold, innovative young coach.
But, despite his success in the Eredivisie with Twente, McClaren came up against much tougher opposition in the Bundesliga.
Klopp was one at helm of one of these German titans, with Dortmund gaining momentum under their charismatic leader, building towards a first league title in nine years.
McClaren's sense of adventure came to a halt as he contended with the likes of Dortmund, Bayern Munich and Schalke.
He twice lined his side up against Dortmund, both resulting in defeats.
The first saw Klopp's outfit win 2-0 at home at the Westfalenstadion, with goals from Nuri Sahin and Shinji Kagawa securing the three points, while a resolute defensive display from blossoming centre-back partners Mats Hummels and Neven Subotic kept out Edin Dzeko and Mario Mandzukic.
Lukasz Piszczek, Sven Bender, Mario Gotze and Robert Lewandowski all started the game on the bench.
Four months later, McClaren welcomed Klopp and Dortmund to the Volkswagen Arena, with the former England manager under considerable pressure as his side languished in the lower regions of the table.
Lucas Barrios, Sahin and Hummels all struck as McClaren looked to hold on for damage limitations, withdrawing both of his strikers, Dzeko and Grafite, before Hummels netted the third.
Dortmund's counter-attacks proved too much for Wolfsburg, and the occasion proved too much for McClaren.
McClaren's Fate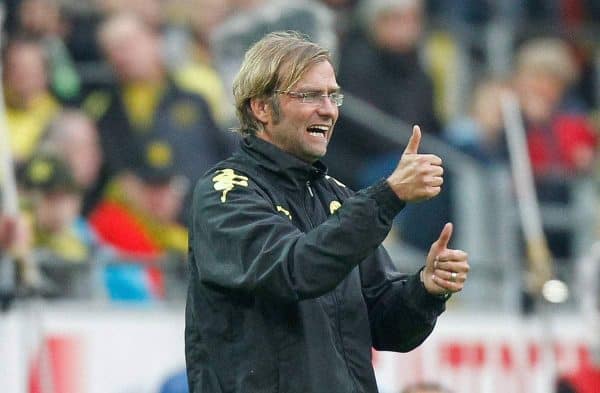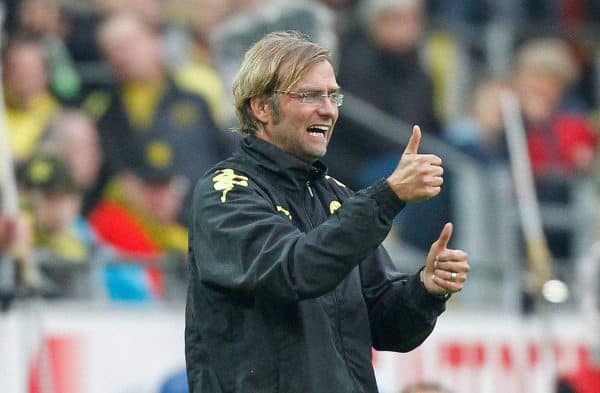 "It was an outstanding performance. We played really, really well," Klopp told reporters after the game.
"We play good football, which is now clear to everyone."
But while Klopp's star was beginning to rise on the north of the Rhine, McClaren's was waning miserably; losing the dressing room and suffering on the pitch, he failed to inspire his side.
This defeat to Dortmund, coming at the end of January, capped a disastrous unravelling at the club.
Dzeko had been sold to Manchester City, and despite a raft of new signings joining to boost McClaren's fortunes, Wolfsburg continued to struggle in the league.
One week later, a single Sergio Pinto strike sealed his fate.
Falling to a 1-0 defeat away to Hannover, hampered by a remarkable showing of dissent from playmaker Diego, who ignored a bellowing McClaren to assume penalty-taking duties over Patrick Helmes—then missing his decisive spot-kick—Wolfsburg sank to 12th.
Just one point above the relegation zone, Wolfsburg's director of sport Dieter Hoeness decided it was time for a change.
"We were no longer sure that we could work with Steve McClaren until the end of the season with some stability," he said upon McClaren's sacking.
"We have tried to make things work for as long as possible, but we have lost faith that we can bring success."
Klopp and Dortmund's double victory over Wolfsburg damaged McClaren's position, and heading into Sunday's clash, the 54-year-old finds himself in a very similar scenario.
Deja Vu?

With a positive, Klopp-helmed side travelling to take on a beleaguered, relegation-threatened outfit under McClaren's charge this weekend, there will be a sense of deja vu for the Englishman.
Liverpool are in sensational form heading into this St. James' Park clash.
With a raft of returning stars, in Jordan Henderson, Philippe Coutinho and Daniel Sturridge, coinciding with a strong development in terms of performance, Klopp's Reds look set to dominate throughout the busy festive period.
Like his Wolfsburg side, McClaren's Newcastle squad is studded with talent, with Georginio Wijnaldum, Ayoze Perez, Chancel Mbemba, Tim Krul, Moussa Sissoko and Aleksandar Mitrovic all capable of thriving at a higher level.

But for a plethora of reasons, with injuries, a failure to adapt or a negative tactical outlook all playing a part, McClaren has not seen this translate into results this season.
Though he will not revel in the prospect, Klopp could once again make McClaren's position untenable.
Reports have suggested that, as when Dortmund took on Wolfsburg at the Volkswagen Arena, McClaren has just two games left to turn his side around.
With Liverpool in top form, looking for their fifth consecutive win, and Newcastle having won just once in their last five outings, the odds are against McClaren once more.
He will greet Klopp to St. James' warmly, as an old adversary.
But as he leaves the stadium, McClaren may be rueing the German's move from Bundesliga to Premier League.