Roberto Firmino may be struggling but the Brazilian should take heart from the progress of another player who had a difficult first year in the Premier League, Mesut Ozil.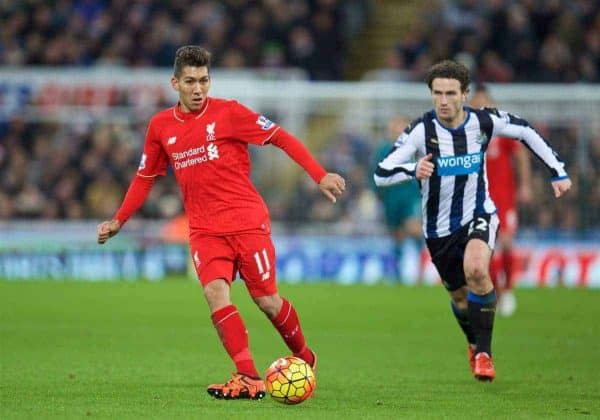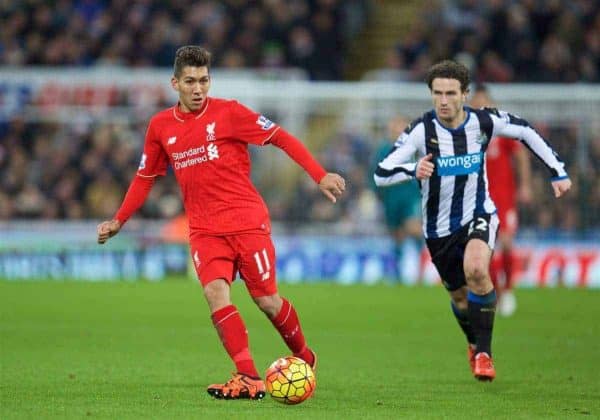 Firmino is one of those footballers whose languid, almost disinterested-looking style can be extremely frustrating to witness when he is having an off day.
Unfortunately for the silky 24-year-old, he is having an off month.
Since making his big-money move from Hoffenheim to Merseyside in the summer, Firmino has shown glimpses of his class, but he's been anonymous in games more often than he's impressed.
His performances against the likes of Newcastle and Watford have been unacceptable, with a seeming lack of effort and quality making it tough for even his most ardent admirers to defend him.
Despite this, it would be needlessly early to write off such a talented player this early into life as a Liverpool player.
In Ozil, Firmino has a player he can use as inspiration, in terms of gradually adjusting to life in the Premier League.
Divisive

Perhaps for some, players of Firmino and Ozil's ilk are not the easiest to warm to. The laid-back manner in which they play the game can be misconstrued as laziness and a lack of interest, especially when their team's back is against the wall.
Firmino lacks the boyish spark of Philippe Coutinho and the gritty, street-fighting style of someone like Luis Suarez, and his general on-pitch demeanour does not exactly exude passion.
https://twitter.com/LFCChris_/status/679270960307027968
Ozil is similar in this respect – he looked miserable on Monday evening, despite Arsenal being 2-1 up against Man City, and his two assists having helped the Gunners win the game – but it is unfair to be criticised for it.
Every player is different in the way in which they go about things on the pitch.
Obviously Ozil is playing at a world-class level, while Firmino is one of Liverpool's least effective players at present. When you are winning and performing well, nobody cares.
It hasn't always been like this for Ozil, however, and this is why Firmino should take real inspiration from the German World Cup winner.
From flop to maestro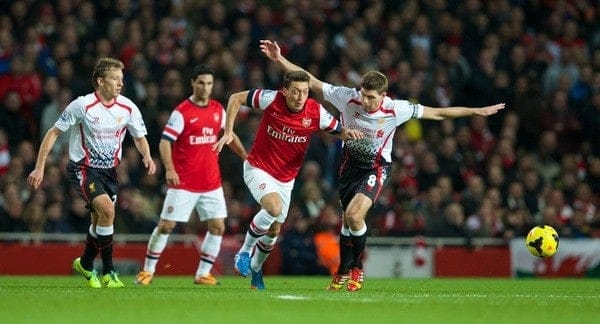 Ozil moved from Real Madrid to Arsenal in 2013 for over £40million, and he had already cemented his reputation as one of the most productive attacking players in Europe.
It just didn't click for him early on at the Emirates though, with ineffective performances an all too regular occurrence, and heaps of criticism aimed in his direction in terms of his lack of defensive work.
Oct 2014 (the Daily Mail): Mesut Ozil wants to quit Arsenal as soon as January and the Gunners are ready to do business

Feb 2014 (the Guardian): Mesut Özil is Arsenal's luxury item struggling with everyday use
You only have to look back at Liverpool's 5-1 mauling of Arsenal in February 2014 to see an out-of-sorts Ozil, with Jordan Henderson robbing him on the halfway line in the lead-up to Raheem Sterling making it 3-0.
Ozil has become more and more accustomed to the pace and power of the Premier League with time, and he is now at a level where there is arguably no more influential player in the league.
When things are going well, the 27-year-old's lazy-looking style looks nothing but elegant and effortless. The same may apply to Firmino.
Class act who will come good

It sums up the impatience of the modern football fan that there are already ridiculous calls for Jurgen Klopp to dispose of Firmino as soon as possible.
The 48-year-old Liverpool manager is not stupid though, and he is well aware what a fantastic talent the Brazilian is.
Let's not forget that back in October, Klopp heaped praise on the forward by saying: "There was some time one year ago he was, for a few months, for sure the best player in Bundesliga."
It is going to take time for us to witness Firmino consistently playing his best football, but that is no crime for a foreign player getting used to a completely different league. Some truly great players have similarly suffered.

Did Luis Suarez hit the ground running from the off? Not exactly. Were Thierry Henry and Dennis Bergkamp loved from minute one when they joined Arsenal? Absolutely not.
Firmino clearly has to do far better than his woeful showing in recent weeks, but in time, he is going to grow in a Reds shirt.
A player who scored 32 goals in his last two seasons in the Bundesliga, came second in terms of assists and created more chances than anyone else is clearly a very good footballer.
We may just have to accept that he will frustrate us for the time being, but will eventually become the influential figure he was at Hoffenheim.
Conclusion

Firmino and Ozil are not identical in terms of style by any means – the latter plays deeper and is far more of a playmaker than the former – but there are still comparisons between the pair.
Their relaxed style on the pitch makes them instantly harder to like in times of adversity, compared to more gutsy players like Suarez and Alexis Sanchez, but they are as naturally gifted as any of their teammates.
Ozil has conquered the tricky stage in England, and is now an undisputed contender for the PFA Player of the Year award, while Firmino finds himself exactly where the German was a couple of years ago.
It is important to stress that Ozil was world-class when he arrived in north London, whereas Firmino is not yet, but expectation levels are still very high.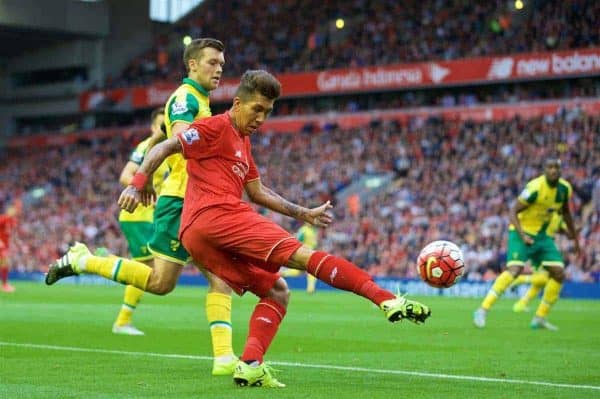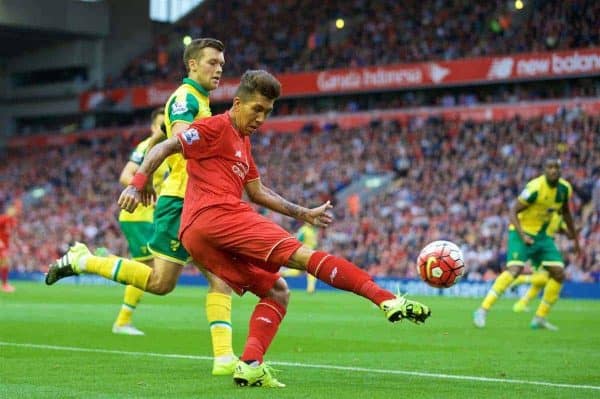 Given the attributes the 24-year-old has at his disposal – creativity, goals, intelligence and work-rate – it would be a huge shock if he didn't eventually thrive under Klopp eventually.
Some supporters are being far too knee-jerk in writing him off, and while it is completely understandable to be livid about his current form, it is a blip in what should be an impressive Liverpool career.
Ozil was given similar stick from many when his form hit a low point, but those who mercilessly called him a waste of money look very foolish now.
Firmino will silence the doubters over time as well.
> Free-kick specialist, commanding keeper, 20-goal striker – 10 things the current Liverpool squad lacks
> Lack of winning mentality undermining Jurgen Klopp's start at Liverpool
> Video: Jamie Carragher on Liverpool's January transfer needs
[interaction id="5679ccf4781fde0551ab8223″]