Though it may not have been the most entertaining of clashes, Liverpool's League Cup semi-final win over Stoke City provided a welcome positive.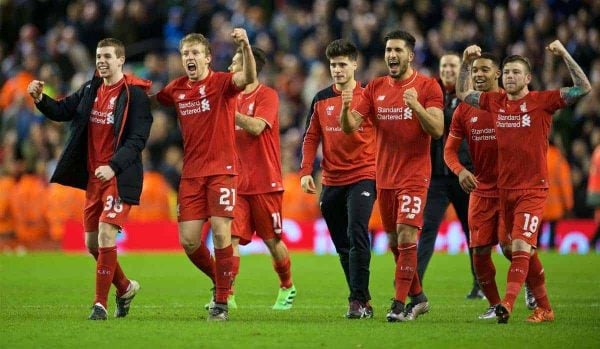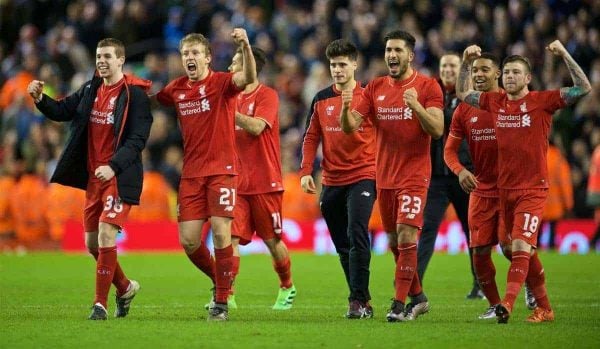 Jurgen Klopp's Liverpool gave fans a rollercoaster ride for the second game in a row, when they defeated Stoke on penalties in the second leg of their League Cup semi-final.
Shootout heroes Joe Allen and Simon Mignolet will dominate the post-match headlines, and will be amongst the post-match talking points for fans and manager alike.
Here are five more, from an emotional night at Anfield.
Anfield Raucous as Fans Find Their Voice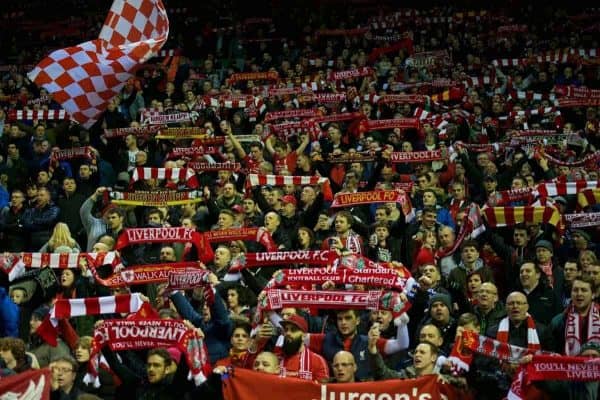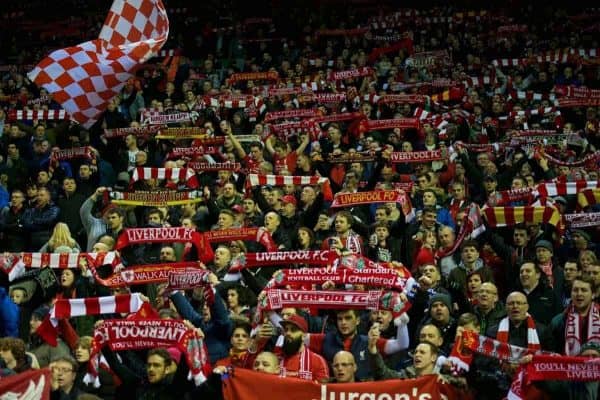 The Stoke fans may have been singing "is this a library?" as they went through the tedious list of songs which every group of away fans sing at Anfield, but for once it wasn't an accurate description of the home atmosphere.
Despite being a goal down the Kop were in full voice for much of the second half, and the rest of the ground weighed in with regular outbursts, even if they weren't all supportive.
Another rendition of You'll Never Walk Alone rang out at the end of 90 minutes as the sides prepared for extra time, and the noise continued into the half-hour which followed.
The extra tension provided by the penalty shootout also added to an entertaining night in the stadium, and the decibels peaked when Allen scored the winning penalty.
The team and manager saluted the Kop at the end to round off a dramatic night, recognising their contribution.
Flanagan's Return Gives Clyne a Break

Jon Flanagan made his first start for the club since May 2014, having returned from a lengthy injury lay-off when he came off the bench against Exeter City in the FA Cup last Wednesday.
First of all, his return will provide much needed relief for Nathaniel Clyne who has played every minute of every league game for Liverpool so far this season.
Clyne had been the only senior right full-back at the club, after Javier Manquillo was released from his loan deal early and both Flanagan and Joe Gomez were injured.
The Liverpudlian offers a decent defensive option in the position, and when he does venture forward he keeps it simple and is occasionally effective as demonstrated by his dangerous ball across the six-yard box in the second half.
Having played in the full-back position on both sides of the defence, he offers valuable squad depth, as well as adding a much-needed local flavour to the side.
Defensive Set-Piece Practise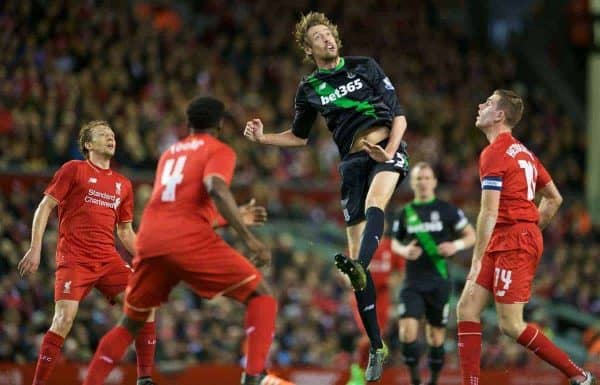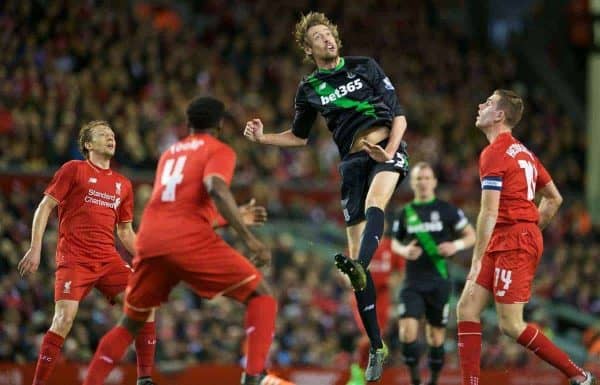 Liverpool's incompetence at set pieces is more of an ongoing conversation than it is a talking point, and Mark Hughes's Stoke side—now as much renowned for the silky skills of Bojan, Shaqiri and Arnautovic as they are for post-Pulis set-piece bullying—stocked their starting XI full of height and gristle.
In an unexpected turn of events, Liverpool interrupted this particular conversation as they successfully prevented Stoke from scoring at numerous attacking free-kicks and corners throughout the game.
Both Emre Can and Mamadou Sakho each headed a couple clear, while Hughes might not have been too pleased with his side's execution in some of these situations.
There's plenty of work still to do in this area, but tonight's game provided the players with some useful practise.
Extra Time, Extra Tired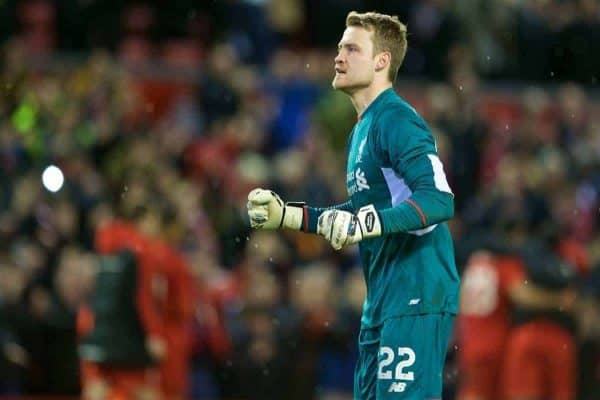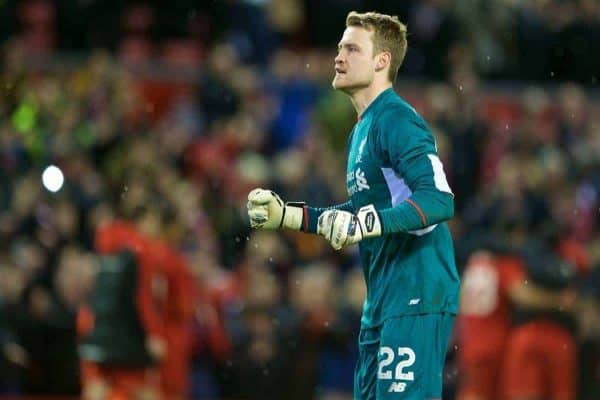 The additional 30 minutes' work from the players in extra-time was exactly what Liverpool didn't need.
The side have had a match every three or four days throughout the month of January, which might be fine with a full squad of players to choose from, but injuries have meant certain players are running on empty or coming back from injury too early.
The inexperienced sides sent out in the two games against Exeter have shown how stretched the squad is, and with another FA Cup game on Saturday at home to West Ham United, plus the return of the Europa League in February, the players could have done without the extended run-out tonight.
The mental drain of a penalty shoot-out won't have helped either.
A Chance for Silverware

Liverpool's last silverware was the League Cup trophy they won under Kenny Dalglish back in 2012, which was the eighth time they'd lifted it, making them the most successful side in the competition's history.
The penalty heroics of Allen and Mignolet send the Reds to Anfield South on Sunday 28th of February, where they'll hope to clinch their ninth League Cup against either Manchester City or Everton.
LIVERPOOL 0-1 STOKE CITY (6-5 ON PENS)